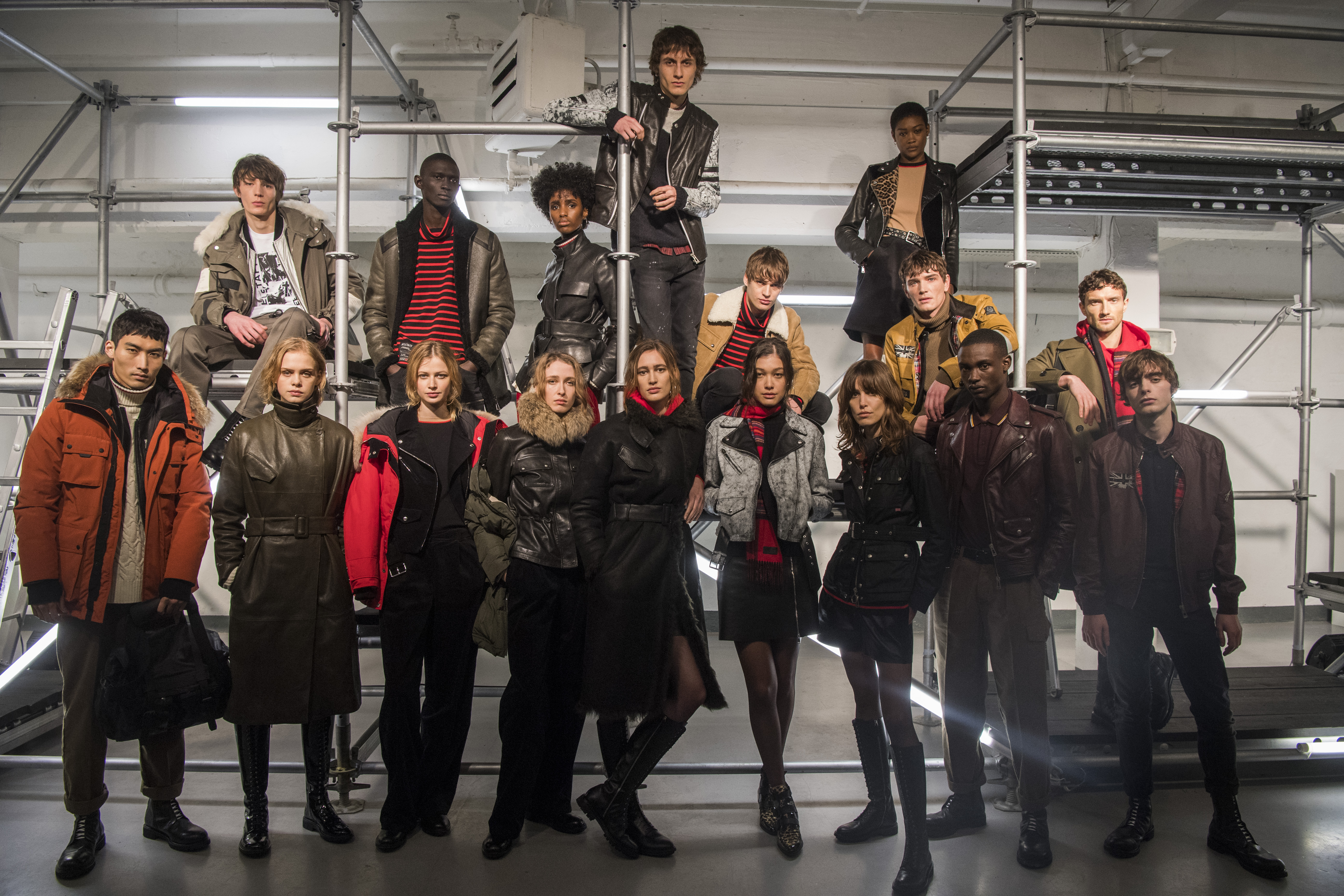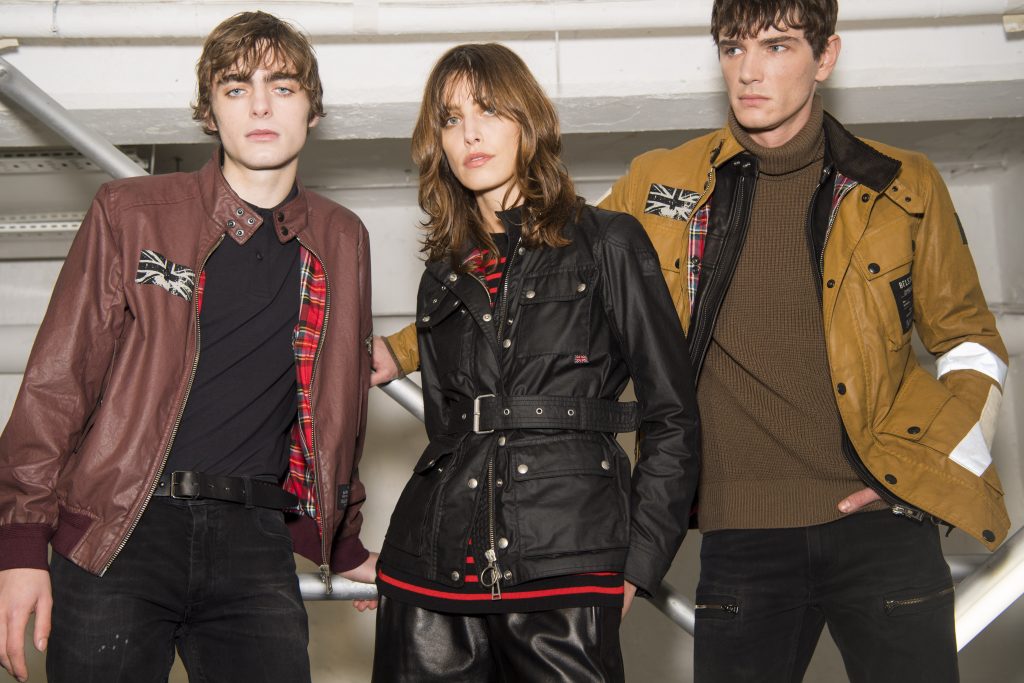 London Fashion Week Men's this season celebrates a poignant moment in the British labels history to mark the 70th Anniversary of the iconic Trial Master Jacket.
Belstaff's self titled collection Made In The UK presents a unisex clothing range deeply rooted in the 100th year history of innovation and legacy of protection for adventure.
The Autumn Winter 2018 collection draws inspiration from the English Subcultures through exploration of the Trial Master's history from a curated selection of the original archive through innovations in fabrics, production and design aesthetic portraying a bygone era when they were launched.
This iconic four pocket Trial Master Jacket was originally designed for protection against harsh weather conditions during the Scottish Six Day's Trials showcases colour, distinct decorative pins and badges that depict the pride of previous generations.
A sense of youth bears resemblance to referencing the 1950's from Mod's, Rocker's, and Punk era that sought freedom of expression through music and fashion with inter generational popular culture clashes.
Belstaff since 1924 has been the supplier of protective clothing for generations of pioneers which now includes its discerning clientele that thrives on modern day spirit of adventure.
Following on from the presentation Belstaff hosted a private event with Liberty of London to celebrate the new Origins Collection presenting the latest in technology and new innovative fabrics such as ultra stretch lightweight nylon and tri layer nylon as functional weather proof and high performance materials.
What's your favourite Jacket in the collection?