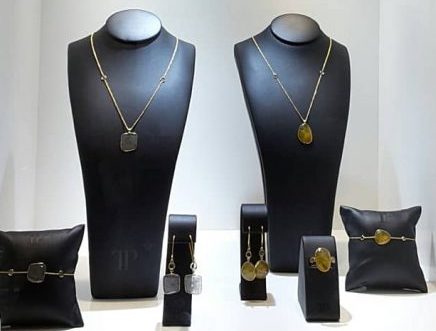 Jewelry is often considered one of the more expensive luxuries when you're buying high-quality pieces. While there's a great amount of cheap jewelry, this type of jewelry is usually made from less durable metals. That can lead to rusting of the jewelry easily when it's exposed to moisture. It may also be prone to scratching and tarnishing easily.
While jewelry isn't for everyone, it can be a great way of treating yourself to a little bit of luxury from time to time. Buying high-quality jewelry though takes a keen eye and the right tips to get the best pieces available.
Here's everything you need to know on how to buy high-quality jewelry, without it breaking the bank every time.
Know your metals
Every metal is different from the next. Some metals may be very durable but are fairly cheap to produce when it comes to jewelry, while others are very weak and easily damaged.
Metals when it comes to jewelry are important to get clued up on, especially when it comes to spending your hard-earned cash. After all, you don't want to end up buying something that's overpriced and turns out to be made from a metal that wears easily.
Visit jewelry shops in-person
Be sure to visit as many jewelry shops in person, rather than shopping online. While shopping online for jewelry has its perks, it's not something that you really want to do until you know more about what it is you're looking for. The problem with shopping online with little knowledge is that you might end up buying something that isn't very valuable or offers much for your money.
Seeing jewelry in person is a great way of getting a good viewpoint of the piece itself. Whether that's a necklace, a pair of earrings, or a ring, you've got the ability to try them on or put them against your skin to check if it's right for you.
Review the jewelry brands carefully
Every jewelry brand is going to be different from the next. It's important that you're carefully reviewing the brands themselves and making sure they're legitimate. Whether you choose to shop online or in-store, there are plenty of scammers out there that will be more than willing to exchange faulty jewelry for your money.
Take a look at review websites, like this one for vrai jewelry. That way, you'll know which ones to look out for and which ones to avoid.
Be flexible with your style
It's beneficial to be flexible with your style because there will often be some treasures in the collections that you would least expect or care to look at. Try to be flexible with your style and choose pieces to try on or try out that wouldn't necessarily be your go-to picks. 
Check the clearance aisles
To get the most value for your money, consider checking out the clearance aisles. They'll be available both online and in-store and you might find a great piece or two in these sections.
Buying high-quality is possible without spending a fortune, so use these tips to your advantage.