The Joey Journal is a Lifestyle Blog sharing my day to day style inspirations for making clothes more wearable by mixing it with other brands and taking into account all of those other factors that make an outfit work for real life. On a personal note, for me it's more about personal style rather than lavishly following trends.

My main focus has come from sharing relatable everyday style of getting dressed. I encourage my readers to mix investment pieces like accessories, tailoring and classic separates at different price points from luxury designer labels to fast fashion. I believe everyone deserves to look and feel great that doesn't mean it needs to cost a fortune to do so.
Explore every aspect of commentary — from culture and street style, to fashion and luxury. Uniquely global in scope and with an eye on the world's most important industry events, you'll find us on the ground at Fashion Week and reporting from the bustle of cosmopolitan lifestyle to wanderlust travel.
With a strong emphasis on visual storytelling, we think first in exclusive images and everything we do is distinctly personal — reflecting the way our vast international readers engages with the stories on Style Inspiration, Trends and Luxury Lifestyle.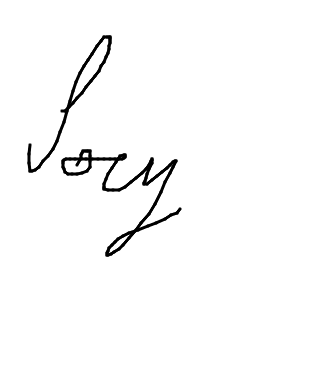 ANYTHING ELSE YOU WANT TO KNOW?

Where are you from and where did you grow up
My ancestry is Spanish heritage on my Grandmothers side and mixed South-East Asian but born in the U.K. by way of Surrey/Sussex and ended up in London for Fashion School UAL London College of Fashion
Some established Writer's have a Pen Name, would you agree it's a great strategy for building your brand

Yes, like many literary writer's before me I think adopting a writer's pen name can really make such a difference. Just take J.K. Rowling as an example and it really helped launch her career. I have chosen to go under my Mother's Maiden name as a writer just because it's sounds more interesting and unique. She has met so many influential people during her lifetime and inspires me
How did your upbringing influence who you are today and what encouraged your decision to pursue a creative career path vs academic interest

Growing up I remember watching Fashion Television as Canadian Broadcast Journalist Jeanne Becker presented live coverage of International Fashion Weeks and my Mother often told me stories about our neighbor across the street a Model and Muse to the Couturier Pierre Balmain in Paris which I found intriguing about her exquisite taste and designer clothes she wore. The late Janet Bronwen Astor, Dowager Viscountess Astor was the Kate Moss of her day and Top Supermodel of the late 1950's. I always knew I was creative at heart so focused on my strengths and it helped knowing I had career options instead of the traditional academic root was not for me. I enjoyed English literature at school so it was the perfect grounding to acquaint myself with creative writing skills which would be well suited for a career in media studies.
When did you first become interested in the Media Industry and what helped you decide to embark on a creative career path in life
The influence of media and entertainment has always been a prime part of my life with my Mother working for Record Producer Robert John Mutt Lange (Zomba Music Group) he wrote hit songs for Recording Artist Lady Gaga, Maroon 5, Bryan Adams, Shania Twain, Britney Spears Backstreet Boys Def Leppard Michael Bolton Boomtown Rats Billy Ray Cyrus and AC/DC. Also, my younger sibling had a brief stint as a teen model then later pursuing a career as an Animator. His portfolio work and creative accolades include illustrating t-shirts for Illustrated People TOPSHOP Concession, a featured Animation showcased at Cannes Film Festival in collaboration with The Naked Heart Foundation Charity founded by patron Natalia Vodianova. So that's how it all started.
Have you always been interested in Fashion and what was you're first hand experience of the creative industries
Absolutely, I remember going to see my Mum at work where Stylist would pop in and out of the recording studio so I got to see it all happen from music artist recording demo's to trying on outfits for tours and television appearances. I won't say who though, saving that story for another time.
At aged 16 I did school work experience with British Fashion Designer Katharine Hamnett CBE I learnt everything from the ground up starting with organising the samples cupboard for press appointments, professional studio practice to the marketing press office side of running a fashion label. It was an exciting time for the industry as Kate Moss and Naomi Campbell ruled the fashion scene and the new wave of 'Cool Britannia' Who could not forget the Iconic Magazine 'The Face' those were the good days.
Who do you look up to in the Fashion Industry and why
In particular, I've chosen my wonderful Course Tutors and Faculty at the London College of Fashion; Angela, Paul and Jane for helping to nurture me and learn my trade, to stay grounded and always be inspired. If I had to choose a Fashion Designer I admire the most it would be Vera Wang who's career accolades include stints at prestige publications such as American Vogue Editor for 20 years, then Design Director to Ralph Lauren, to starting her company at 40 years old. I also, admire her strong determination and resilience to set backs in her career goals and ambitions as an aspiring figure skater while finding other ways to find out what she was good at and enjoyed. These words will always stick with me to this day…..
"No matter how many times you fall, Get Up and Try Again"
Vera Wang – Fashion Designer
When growing up was their a favourite Designer in mind who's clothes you aspired to own and wear
Ah, when Tom Ford was Creative Director of GUCCI I've been such a great fan of his work and held onto everything I brought from his early collections. I always loved the way his clothes could make someone feel confident, sexy and empowered. I was a teenager and wanted to grow up so fast and fashion offered that opportunity to me. I used to be very shy so learning to express myself through the way you dress say's allot about you as an individual was how I overcame that obstacle. 'You are what you wear'
Who's the most influential person in fashion you have met and what was cool about it
I've met so many influential people and creative pioneers doing amazing things in the fashion industry, but I would say it had to be meeting a Teen Vogue Editor Phillip Picardi as I'm such a great fan of the publication as it has a fresher take on new ideas from style to more current affairs that connect with the new millennial generation. I met Phillip just after the House of Holland Show last season and was overwhelmed with joy that he wore a black watch tartan coat similar to one I had which is a classic favourite.
Were you always interested in Style Blogging and how did the opportunity come about
Just being in the right place, time and in the moment. Not forgetting the support from good friends and industry peers who believe in me was an important turning point in the direction of my career to collaborate and forge good relationships with people you trust. Before I started writing I worked for a Stylist who had a blog which I updated with news content allowed me to develop my digital skills. Out of curiosity I thought the idea of freelance writing was a great way to promote my voice. I started to pitch stories to publications and enjoyed blogging ever since then. Lately, I've become interested in Photography and having experience on Editorial shoots as a Stylist Assistant helped nurture my visual communication skills to portray telling a story through imagery and creative concepts.
The Creative Industry is quite competitive and hard to break into, what were your experiences like and what's the best advice anyone has given you
People who are intimated by you will talk bad about you with hopes that others won't find you so appealing. From experience this is a sad but true occurrence in life.  Why would you feel threatened by another human being that you want to cause others to like them less? Have self confidence in yourself and be sure that people like you for you, and if they don't stick around let them go. Don't instead try and make them stick around by saying something negative about another person so they feel they shouldn't befriend or build a bond with that individual. Integrity is a hard thing to earn back!
Why blogging has become so prominent and how it's changing the digital landscape of publishing to challenge larger Media Corporations in the way people engage with their content
Right now we are in a blogger boom so everyone wants to jump on the band wagon and strive to give fashion this new relevance in popular culture and society. The blogger industry changed fashion and democratised it, rather than having what Designer's wanted you to see, but these individuals just started appearing who took the runway style and put it together in their own unique way.
What opportunities has blogging brought you since the beginning and your proudest achievement so far
It would be receiving an invitation to attend International Fashion Weeks outside of London as far as New York City, Paris, Milan and LA Fashion Week that includes Sponsored Flights and Hotel Accommodation is quite exciting as I would love to travel more. But also making the list in 29th place for the Top 100 UK Lifestyle Blogs & Websites to follow in 2019 on the web by FeedSpot.
Tell us the most interesting job you've ever had apart from what you do now
Past summer jobs have included getting part time work as a Polo Goal Judge at a couple of Polo Clubs where the goal judges behind each goal wave a flag when a goal is scored. It's a great way to get to know polo if you're not familiar with the sport. Also, the polo scene is very fun and sociable during the season which is the most enjoyable part of it.
If you've got any questions or would like to discuss a collaboration, get in touch! My e-mail is press@feedmyfashionego.com
Thanks for visiting my blog – I hope you enjoy reading it!
Disclaimer: I do use affiliate links, and some of the items I feature have been gifted. I also include occasional sponsored posts, however these will be marked as sponsored or a collaboration. However I will only feature brands and items that I really love and that are my style!