Struggling to choose the perfect scent for every occasion? With Thomson Carter Discovery Set, you can carry three of your favourite fragrances wherever you go. Light weight, compact and effective to make a long lasting impression, just because first impressions count.
When planning your next vacation, where to go next is the first thing that comes to mind which is why Thomson Carter Discovery Set bottles fit perfectly in your travel bag, so your signature scent can join you no matter where the destination.
No elegance is possible without fragrance, even more reason to add Thomson Carter to your daily essentials to live in luxury every day. Redefining luxury and bottling perfection. Thompson Carter is proudly crafted in the United Kingdom has launched seven luxury fragrances with discerning elegance in every scent. I'll never forget my recent opulent unboxing experience, including an exclusive Thompson Carter tote bag and jewellery cushion.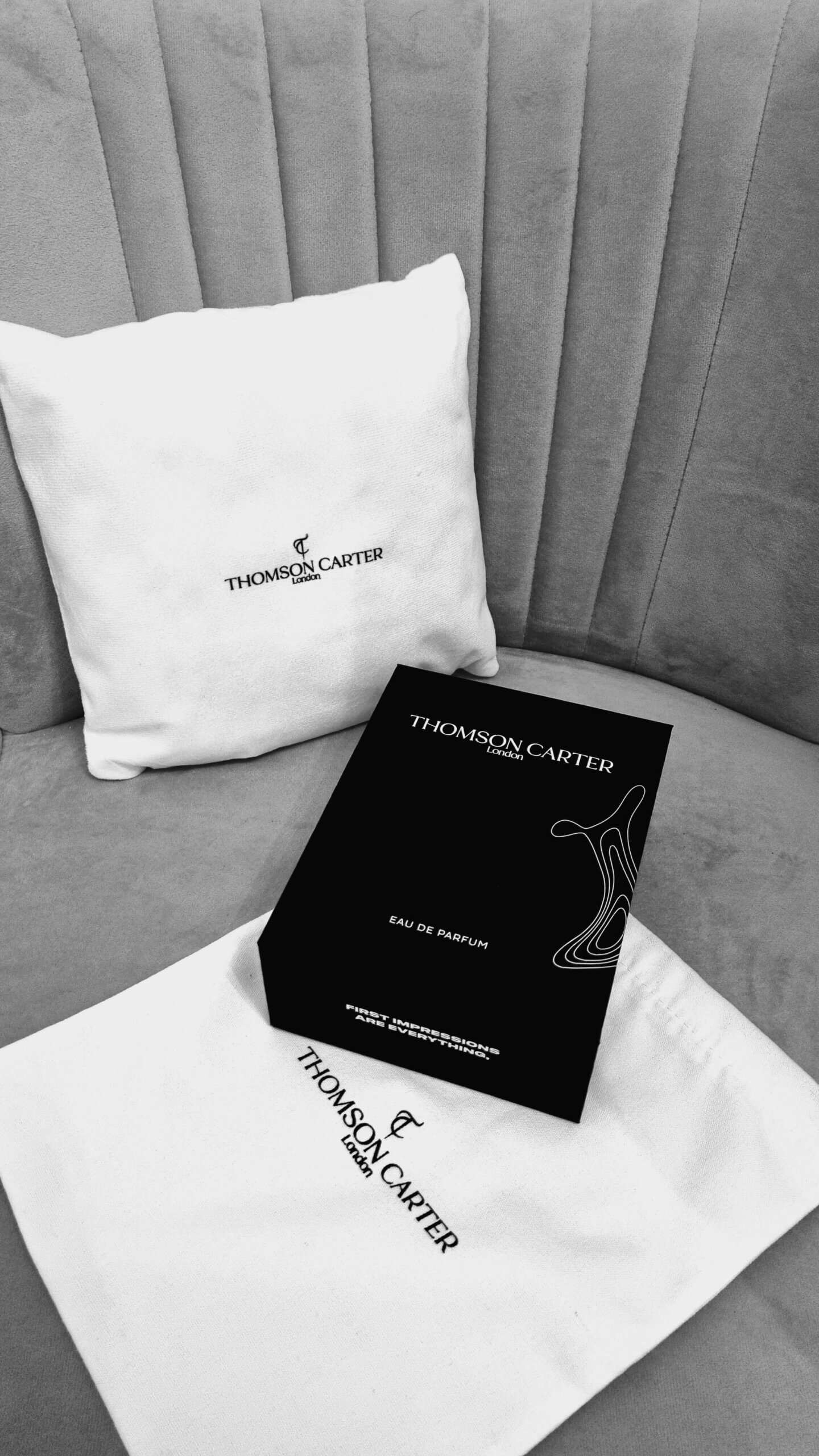 Indulge your senses in the exclusive world of Thomson Carter, where even the unboxing is a moment of pure luxurious decadence. Shelby Lane by Thomson Carter is a fragrance that resonates with strength and sophistication in notes of Vetiver, Sandalwood and Dark Musk to create a scent that's bold captivating and echoes confidence.
For me, the perfect fragrance for a seamless transition from day to night that's guaranteed to add a touch of mystique to your presence is an intoxicating unisex scent Red Room an enticing blend of seductive notes. Let Red Room by Thomson Carter ignite your senses with its fiery infusion of Citrus, Lavender and Musk leaving an unforgettable impression wherever you go. Step into a world of opulence and desire where Red Room is the ideal fragrance to accompany you after dark. I'll tell you why this is my favourite just because the vibrant citrus notes, delicate lavender and seductive musk create an irresistible aura of sensuality.
Once you try Thomson Carter London, you will admire and appreciate the true precision and meticulous craftmanship, infused into every step of the process to curate each individual scent that's unique with passion. Crafted with precision and poured with care, let Thomson Carter take you on a journey to ignite your senses where luxury meets artistry on a whole new level. Behind closed doors, the luxury fragrance artisans of Thomson Carter work tirelessly, perfecting each scent ensuring a traditional experience. I felt each ingredient is thoughtfully chosen, meticulously tested and skilfully blended to perfection creating sensory masterpieces.
Unleash the invigorating essence of Bois De Santal by Thomson Carter with a harmonious blend of Neroli, Sandalwood and Bergamot is my favourite too. This unisex fragrance embodies sheer freshness and luxury with a touch of sophistication that will garner centre stage amongst your selfcare grooming routine. A warm embrace 'Bois De Santal is like a breath of fresh air, awakening your senses with every spritz. The verdict, a versatile choice for anyone searching for a captivating and long-wearing scent.
The Thomson Carter Discovery Scent Box is the perfect way to grow your fragrance collection and with these elegant discerning scents you can't stop at just one. You will find with each scent telling a different story and watch your scent library grow. You can choose to try out the fragrances that speak to you with a Discovery Set the perfect way to know which Thomson Carter fragrance gets your vote of approval. I really enjoyed browsing the diverse range of luxury fragrances where an array of exquisite note combinations await you.
It's time to stand out from the crowd with Thomson Carter, for him. Revel in the essence of masculinity and a make a statement with these timeless scents tailored to perfection. Your unboxing experience will enable you to embrace the beauty of diversity and fluidity of scents with Thomson Carter. Let Thomson Carter fragrances for her transport you to a delicate oasis of the finest notes, you'll be sure to turn heads with your intoxicating aura.
Let your scent tell your story, a tale of sophistication and timeless beauty. But one things for sure when redefining luxury Thompson Carter count first impressions are everything and their vision to make it longlisting with impact. The count down to Christmas has begun, find your signature scent and embrace the luxury of individuality here
Editorial Disclaimer: PR Product Gifted. This product is a press sample kindly gifted by Thomson Carter London and I am under no obligation to post about a brand whether or not I choose to do so. How I choose to work with brands on any collaboration whatsoever is always down to personal choice and preference if I feel it's a good fit for my content and audience so I can always give my honest feedback.