Stuck for the perfect gift? Try The Fiole Home Fragrance Finder. Just a few simple questions can help you choose the scented ambience to gift to a loved one
Find your perfect Fragrance by getting six expertly selected samples delivered in the mail and you don't even need to leave the house. It's time to experience FIOLE as we step into the world's first virtual perfumery.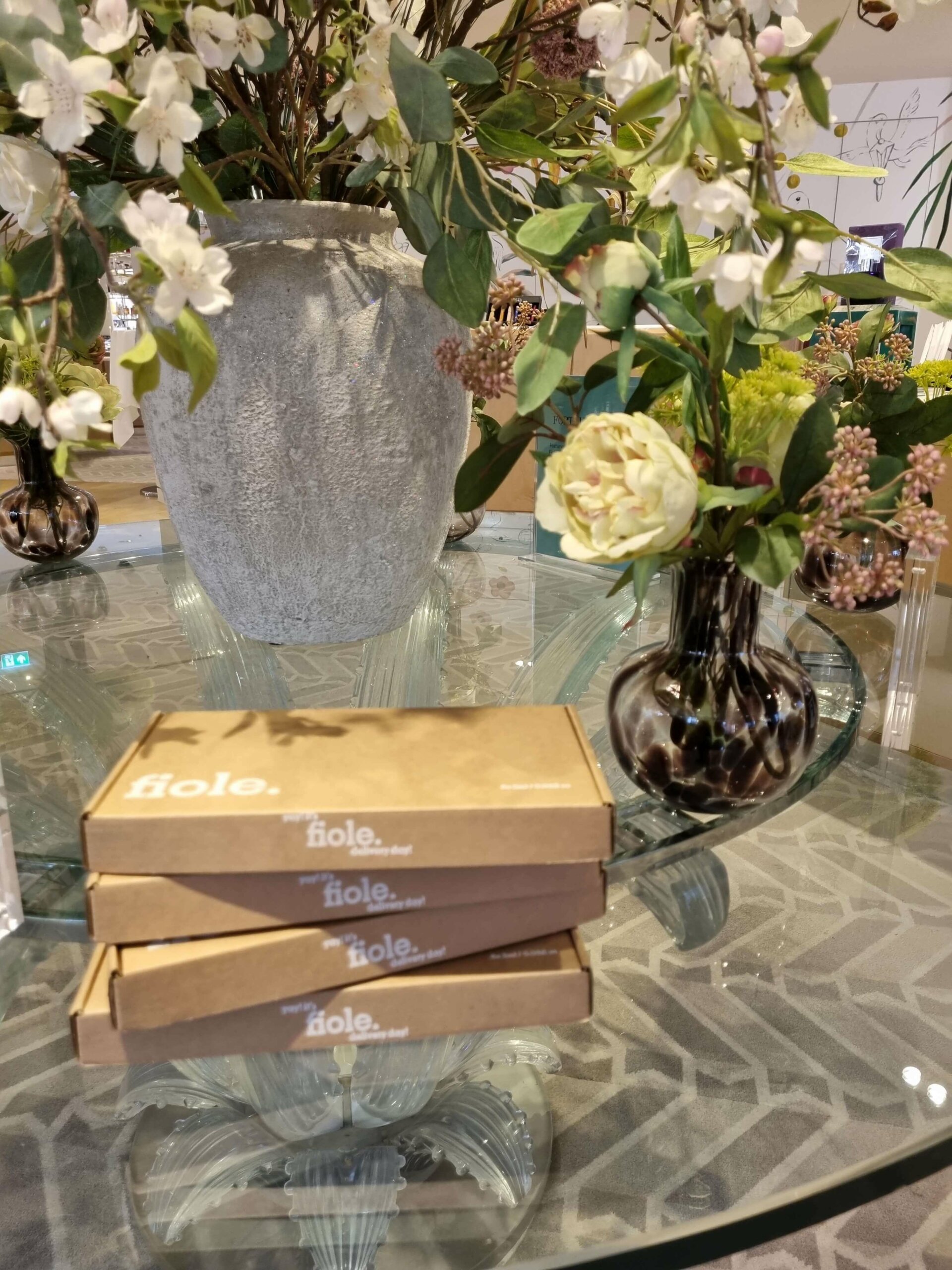 THE FUTURE OF FRAGRANCE
Fiole have joined in partnership with Fortnum & Mason with their collaborative pop-up experience, THE FUTURE OF FRAGRANCE.
"FORTNUM & MASON X fiole"
From experience choosing a fragrance is a deeply personal experience so make your generous gift a thoughtful one, by giving your loved one the opportunity to discover their perfect fragrance in the Fiole Experience.
And all it takes is just 3 steps to finding your ideal fragrance from the comfort of your own home with Fiole.
"

Handmade to match your personal taste. Discover your fragrance personality and build your Custom Fiole Box."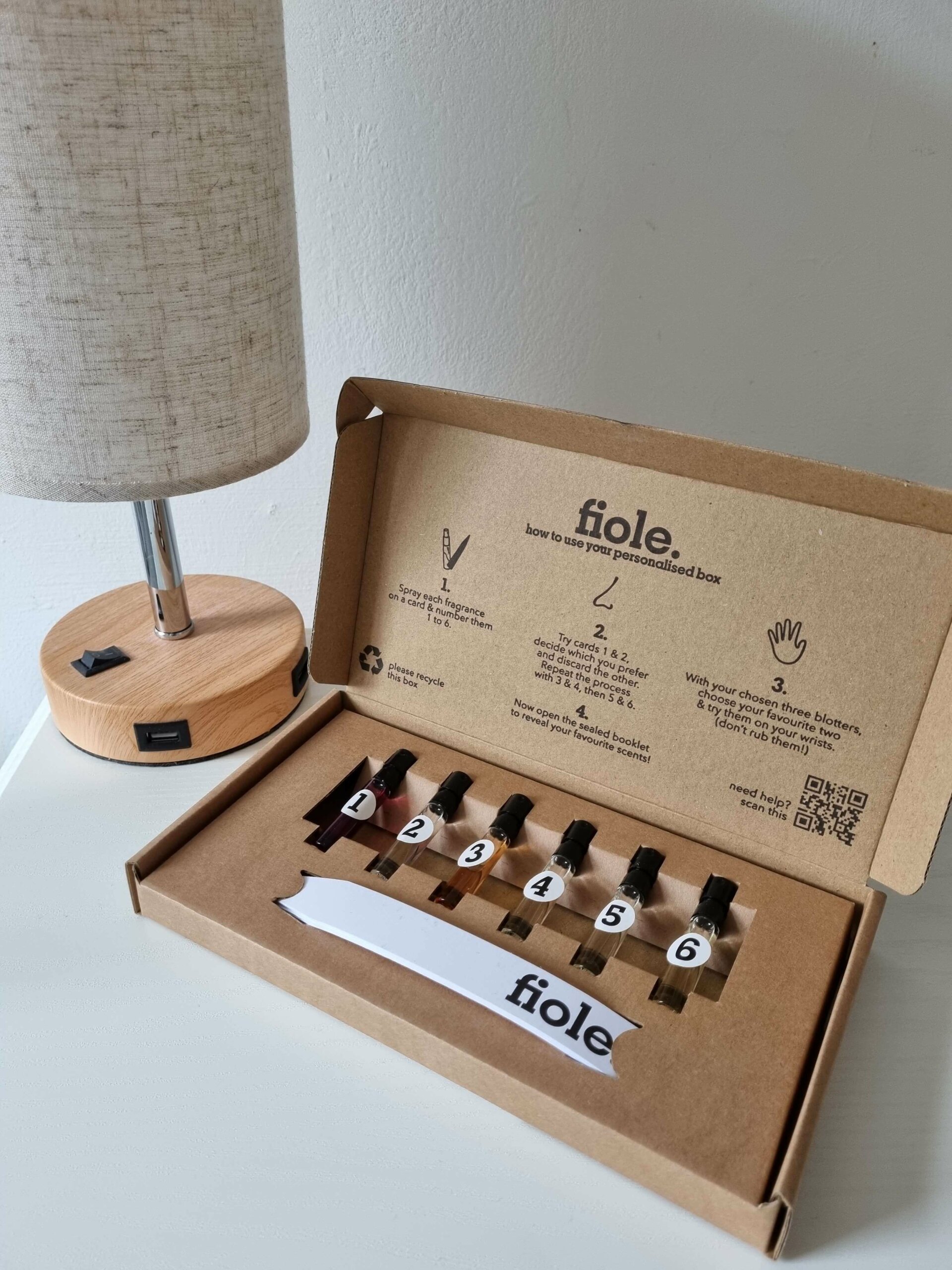 Samuel Gearing and Josh Carter the Founders of Fiole have spent the past 10 years working as fragrance specialist for a variety of luxury brands in store while training under some of the world's most prestigious perfumery's. Fiole is the realisation of an idea they had after seeing the fragrance industry come to a halt in the wake of Covid-19. The biggest problem was the obvious that you can't try a fragrance through a device. So, after what has been the largest professional undertaking both Josh and Samuel have ever done, they have built what they believe to be the missing link for choosing your ideal fragrance online.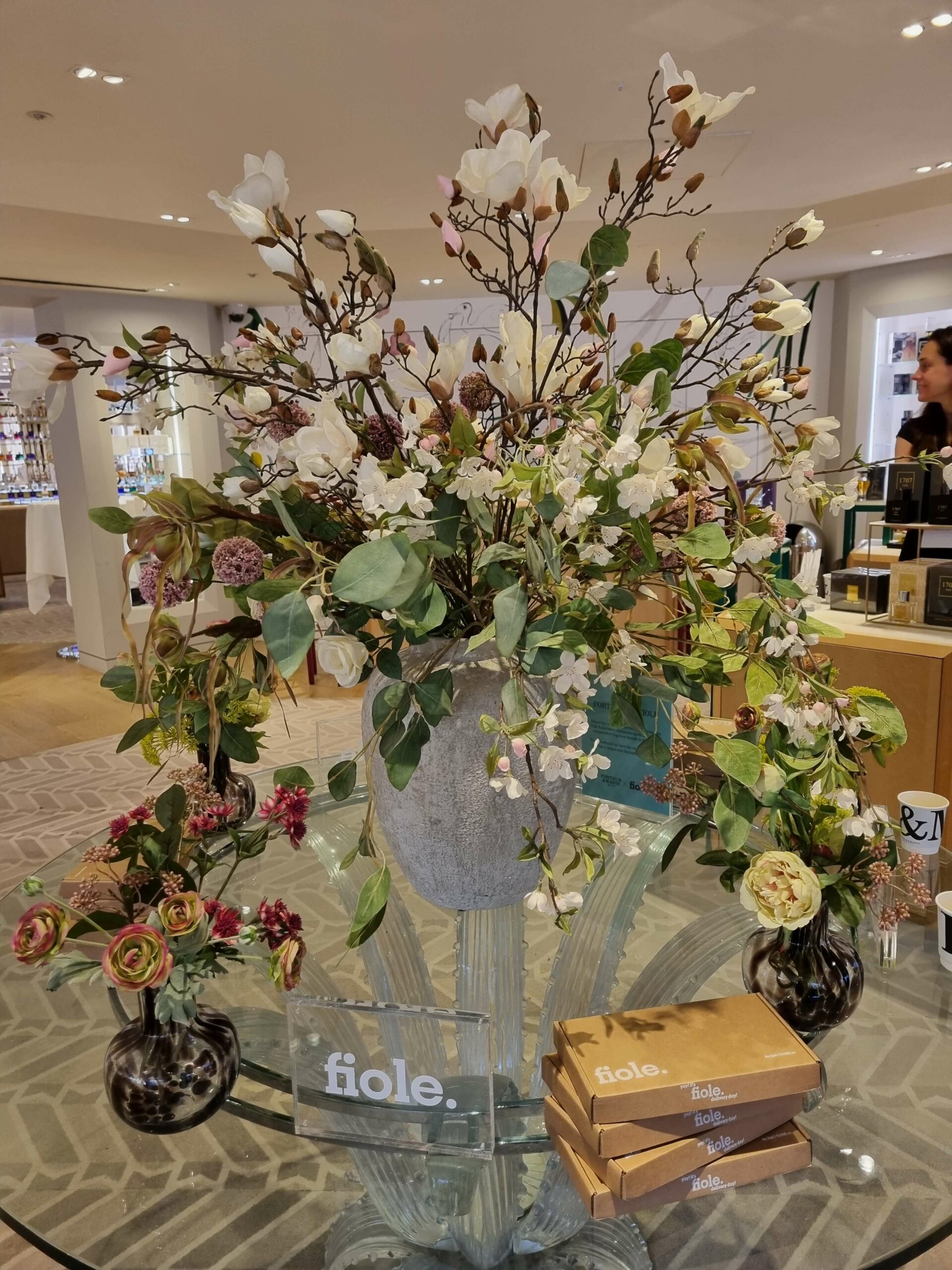 "Using a blind test, your custom Fiole Box will teach you a simple specialist method to analyse your 6 personal recommendations. Discover your fragrance personality or gift the experience now they'll never forget."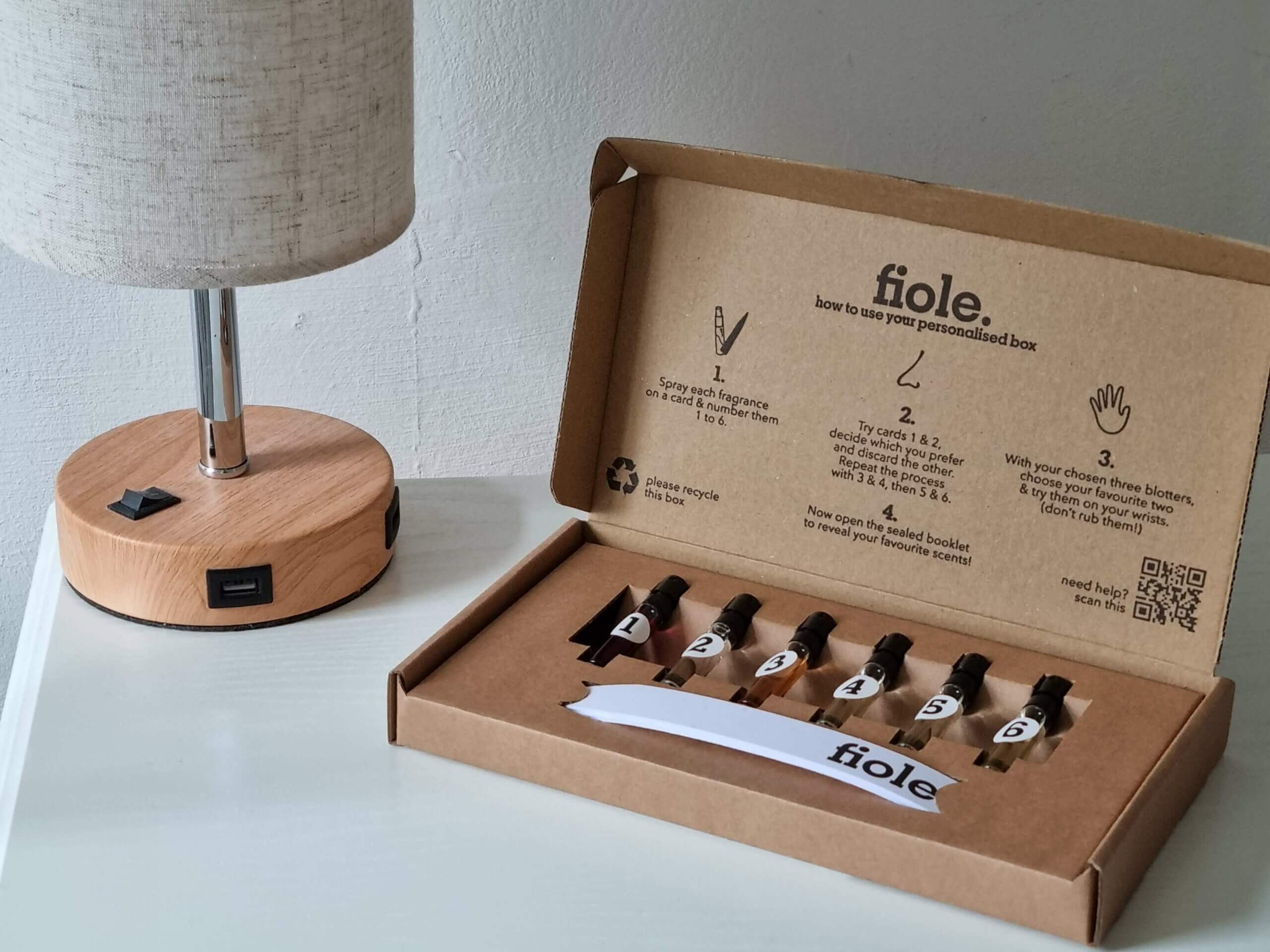 FIND A FRAGRANCE AS INDIVIDUAL AS YOU ARE
Discover your fragrance personality or gift the experience and unlock a world of scents that are built to match your style and no one else's
Each Fiole Box is individually customised to your personal taste by using the virtual consultant, The Fiole Fragrance Finder to Discover your Fragrance Personality and receive yours.
When it arrives in the post your box comes with 6 recommendations from a variety of top-quality brands that are accurately matched to your Fragrance Personality and guide you how to analyze them in the same way a specialist would. Did you know, once you've found your favourite, you can collect a full size via the website and redeem the cost of your Fiole box.
And when you build your custom Fiole Box through the Fiole Fragrance Finder, you can rest assured that each of your 6 personal recommendations come from a selection of the finest luxury fragrance houses in the world. Give it try for yourself!
How It Work's
Fiole is designed to do all the hard work for you. With Fiole, you don't have to have any prior knowledge to be able to find your ideal fragrance. The Fiole Fragrance Finder Virtual Consultant will ask you a series of questions that will vary depending on your choices, to determine your personal taste. It will then translate that into 6 recommendations that will suit your style.
The genius of the Fiole algorithm is that whilst it feels simple its astonishingly accurate. It's designed to put your choices at the centre readjusting itself with every question to find you the perfect set of recommendations. This way, when your custom Fiole box arrives in the post, the question is not "Which do I like?' But 'Which fragrance do I like the most?'
Make Your Gift Feel Unique & Personalised
When it comes to fragrance everyone is different. Don't risk disappointment by choosing it for them. Instead gift the Fiole experience so your loved one can explore their personality and find something perfect for them, thanks to your generosity.
Fiole Gift Cards themselves come as e-gifts or as lovely made sustainable card booklets. You can gift the Fiole experience on it's own, or if you're feeling super generous add a budget for a full size once they've found their favourite.
Exclusivity & Traditional Family Heritage
Championing independent brands is hugely important to Fiole. Even all the brands available through Fiole are meticulously curated with passion and integrity as many are family run and from grassroots backgrounds. Not forgetting purchasing through Fiole means supporting independent perfumery houses in the world.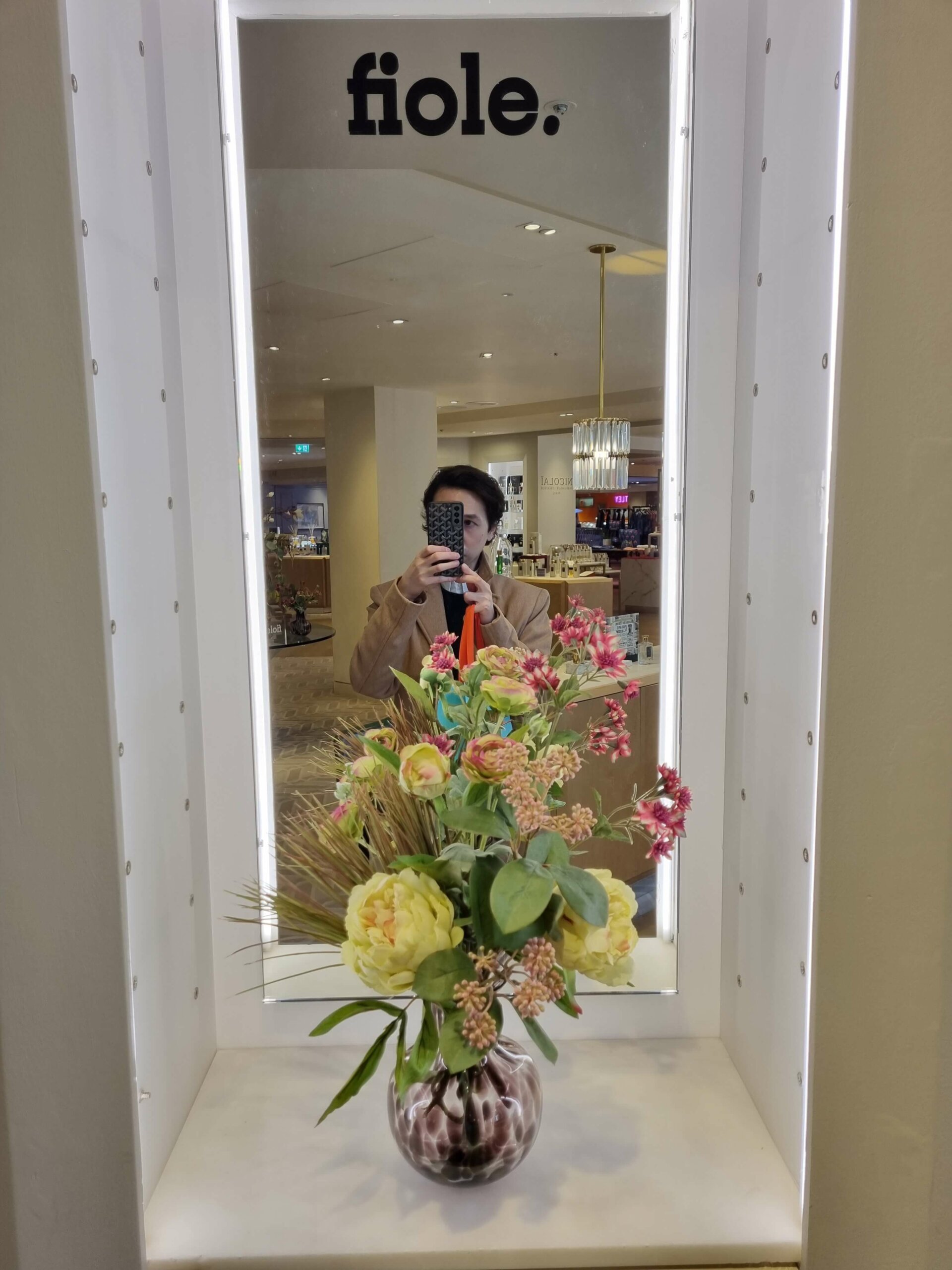 Why not let Samuel and Josh give you an introduction to the first online mechanism that can take you through a full, personalised fragrance consultation, just like the one you would get like they're with you in person is also available by booking an appointment on 2nd Floor Fiole Pop-Up Boutique at Fortnum & Mason London.
But, I strongly advise not to leave it too late because you have until the end of May '2022' Fiole will be transforming part of Fortnum's famous 'Scent Room' with a cutting-edge installation that uses their popular Digital technology to take customers on a sensorial journey of discovery like no other. My favourite Fragrance amongst them all had to be the scent included in my Fiole Discovery Scent Box that's actually inspired by the Smoking Room at Claridges Hotel in London would you believe it or not. I'll leave that thought with you to decide and make up your own mind about it. Can you guess which one it is?
Editorial Disclaimer: PR Product Gifted. This product is a press sample kindly gifted by Fiole and I am under no obligation to post about a brand whether or not I choose to do so. How I choose to work with brands on any collaboration whatsoever is always down to personal choice and preference if I feel it's a good fit for my content and audience so I can always give my honest feedback.
I'm a writer, Men's Lifestyle blogger, Contributing Style Writer, and Digital Marketer. In recent years, I've been published on Yahoo! Style, Yahoo! Travel, and others. Named Top 10 UK Men's Lifestyle Blog on the web to Follow in 2020 by VUELIO. Check out my YouTube Channel and follow us Twitter #TheJoeyJournal TikTok @TheJoeyJournal
Fiole
Fortnum & Mason
Fortnum's x Fiole Pop-Up
Fragrance Discovery Box
Fragrances
Gifting
Home Fragrances
Independent Fragrance Brands
The Fiole Fragrance Finder
virtual fragrance consultation