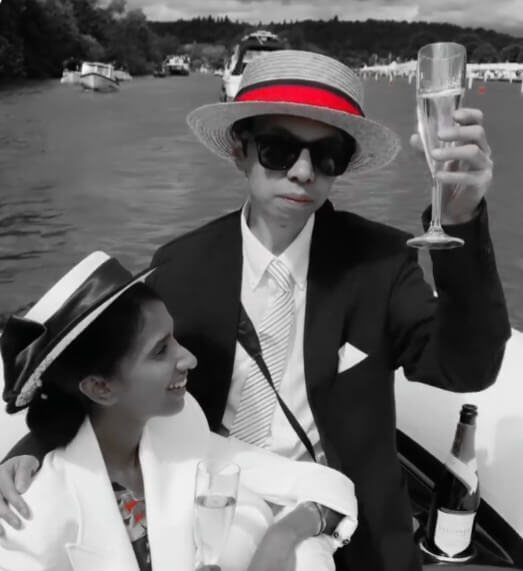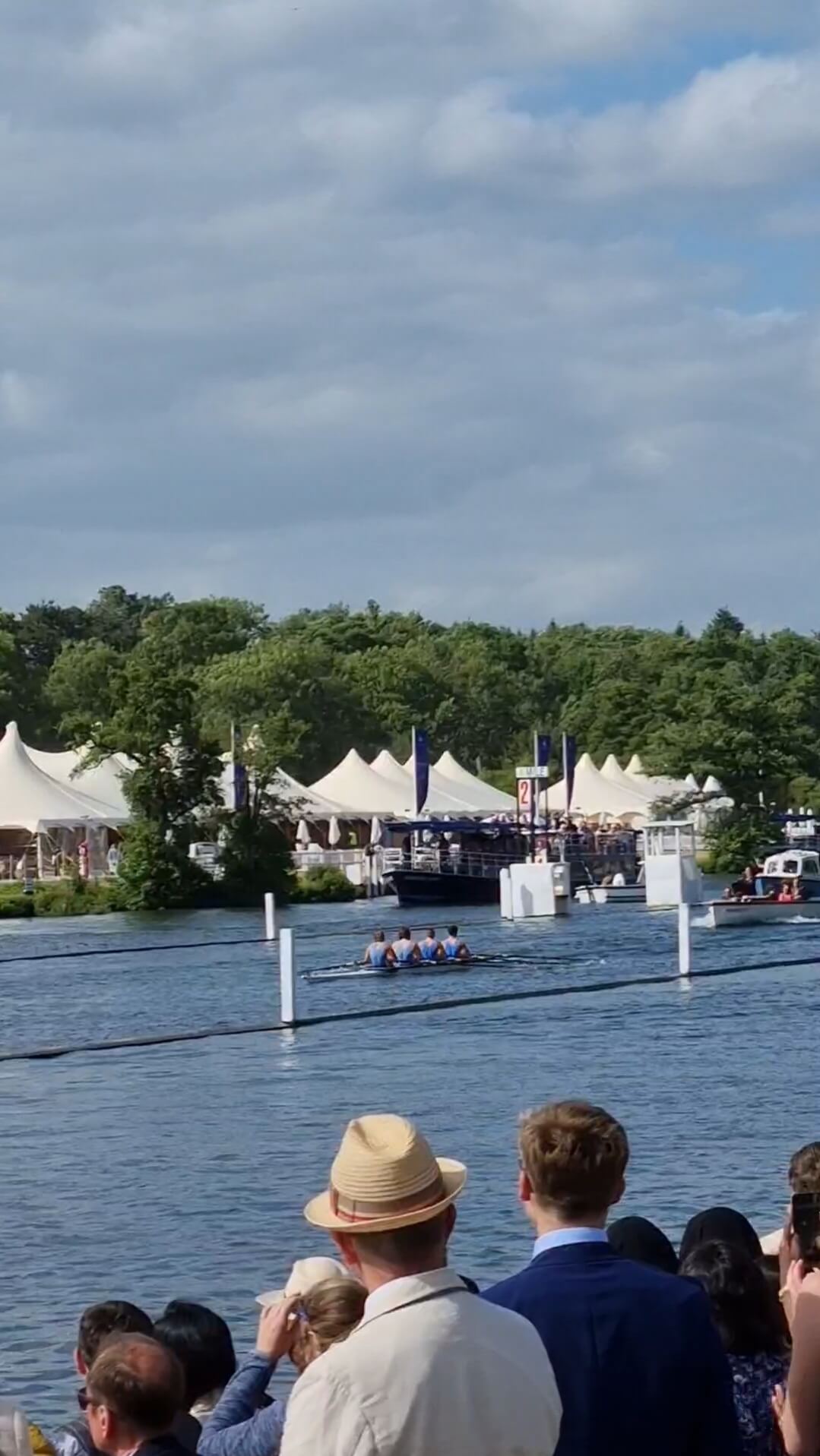 Just recently, we attended a fun day out to catch all the live action of the annual prestigious rowing event on the riverbanks of Henley on Thames for Henley Royal Regatta. Have you been before, would love to hear about your experiences of attending the Regatta and did you enjoy it and which part did you love the most?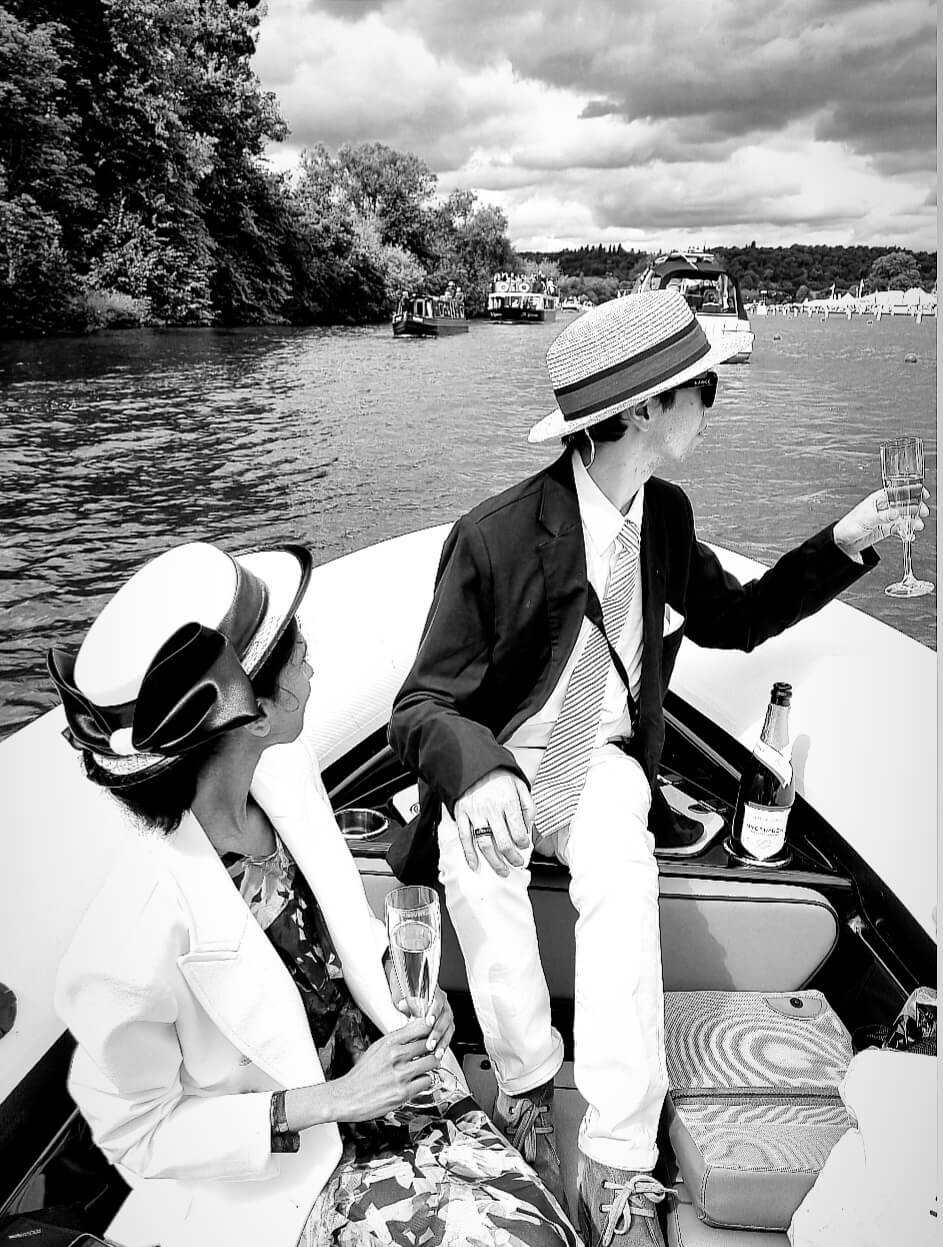 So, my day begins waking up bright and early just because there were disruptions with trains that morning which is common over the summer period on strike days. I found this quite annoying, but you just get on with it and plan your day and travel itinerary. Also, plus the added stress of traveling to and from home to your destination so always leave extra time to plan your journey.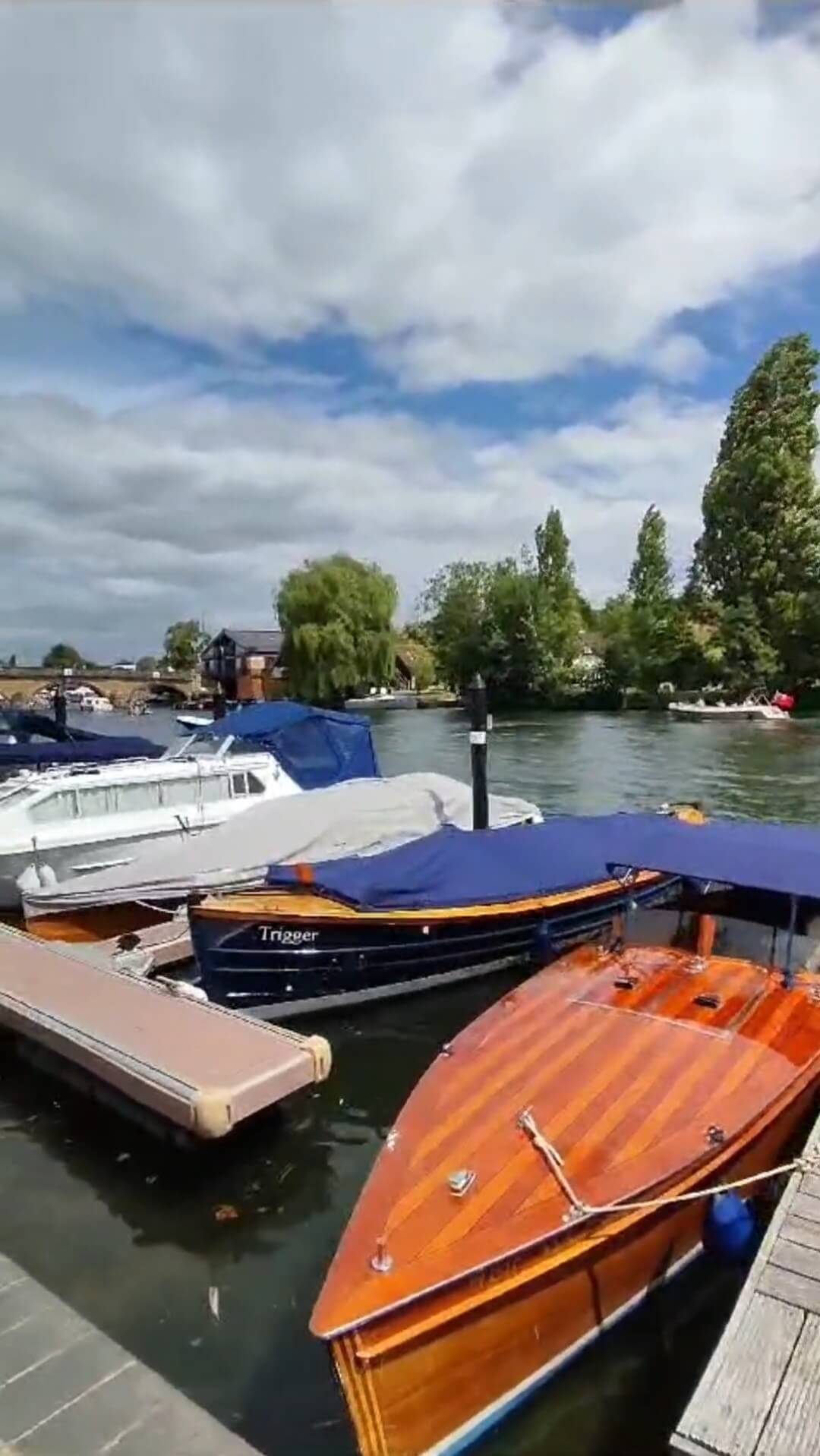 Welcome to Henley on Thames in Oxfordshire 
So after I set off from home to Henley on Thames by train, 2.5 hours later I arrive at Henley Station to meet friends and could not wait for all the excitement and celebrations to begin.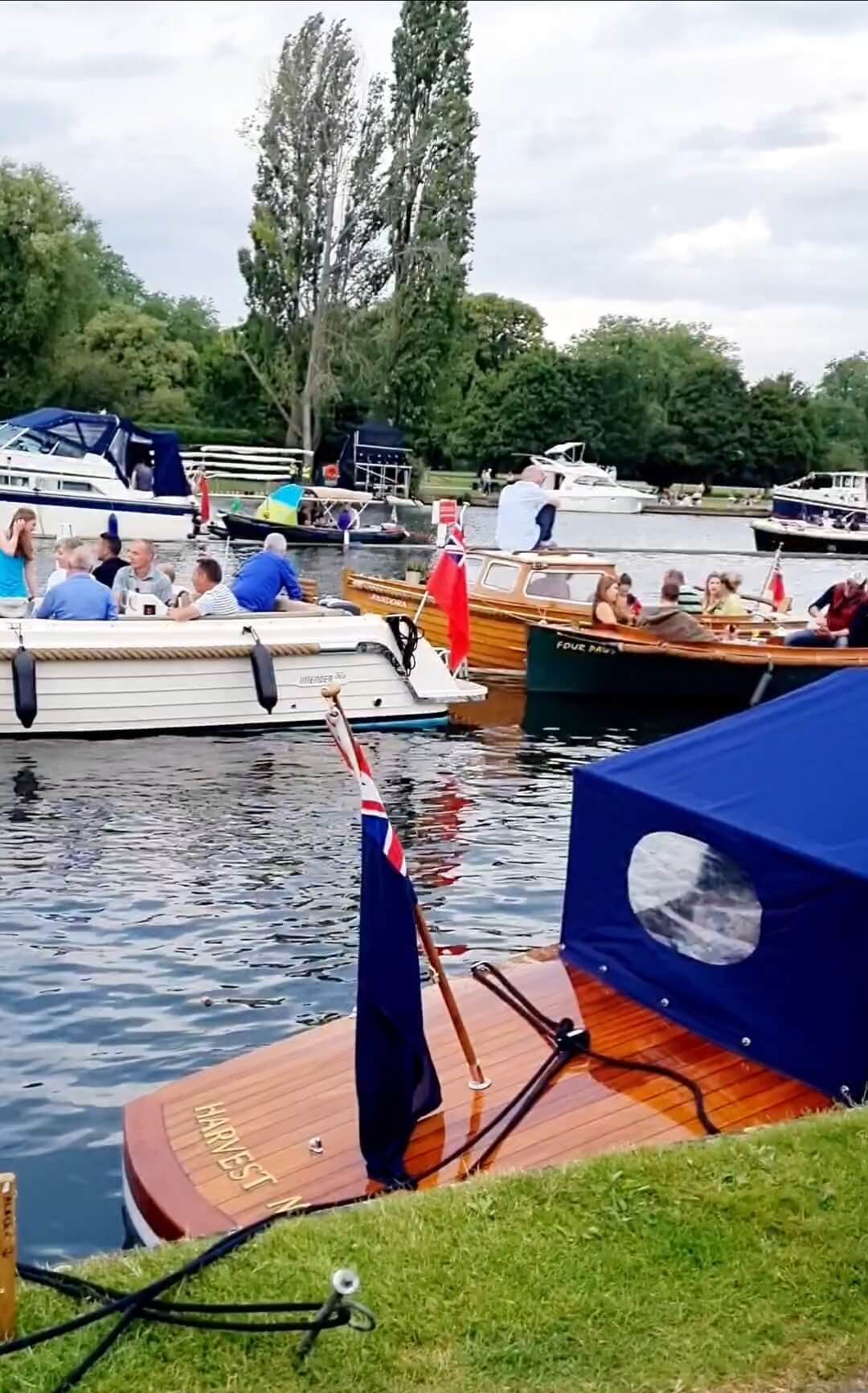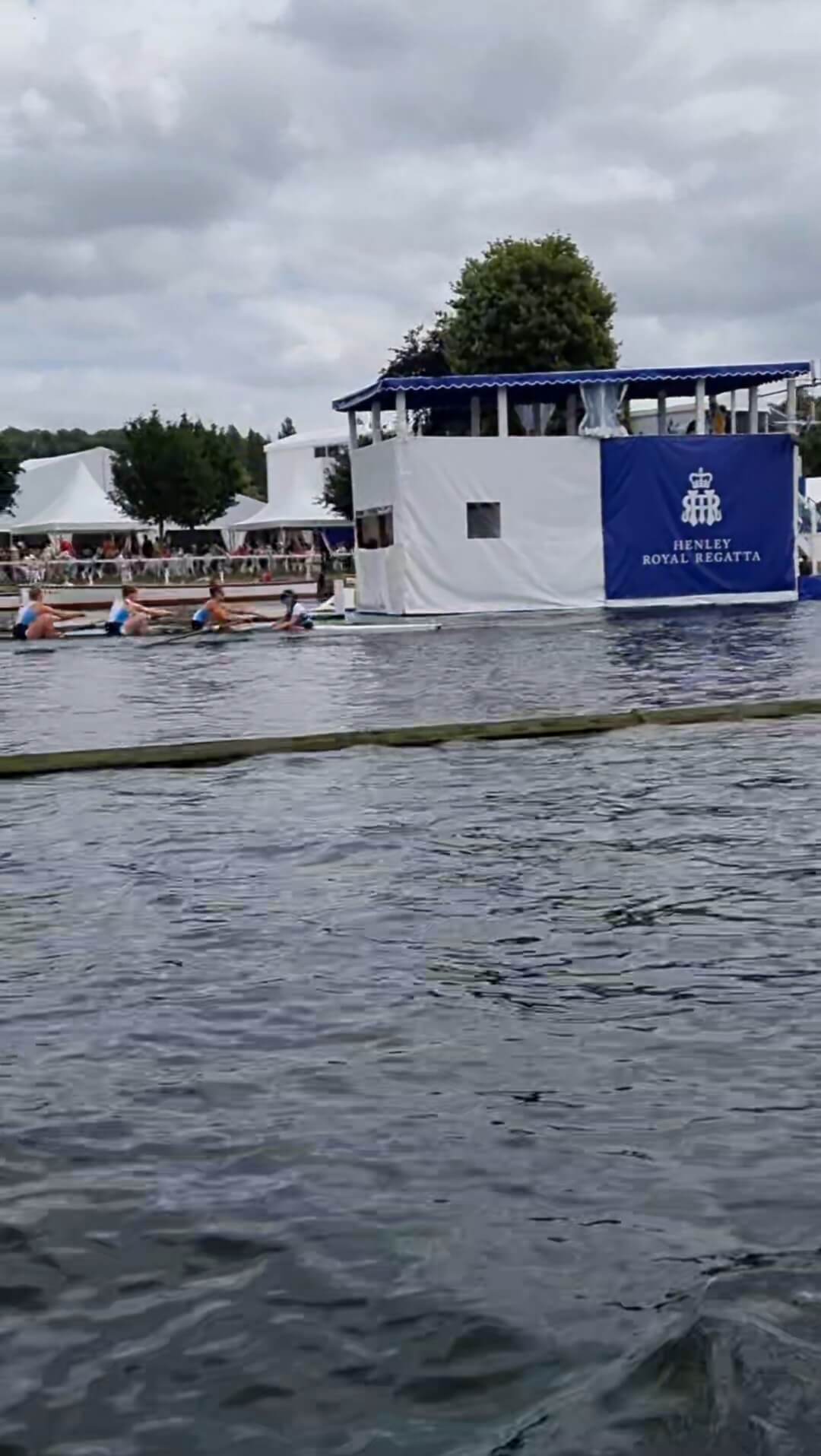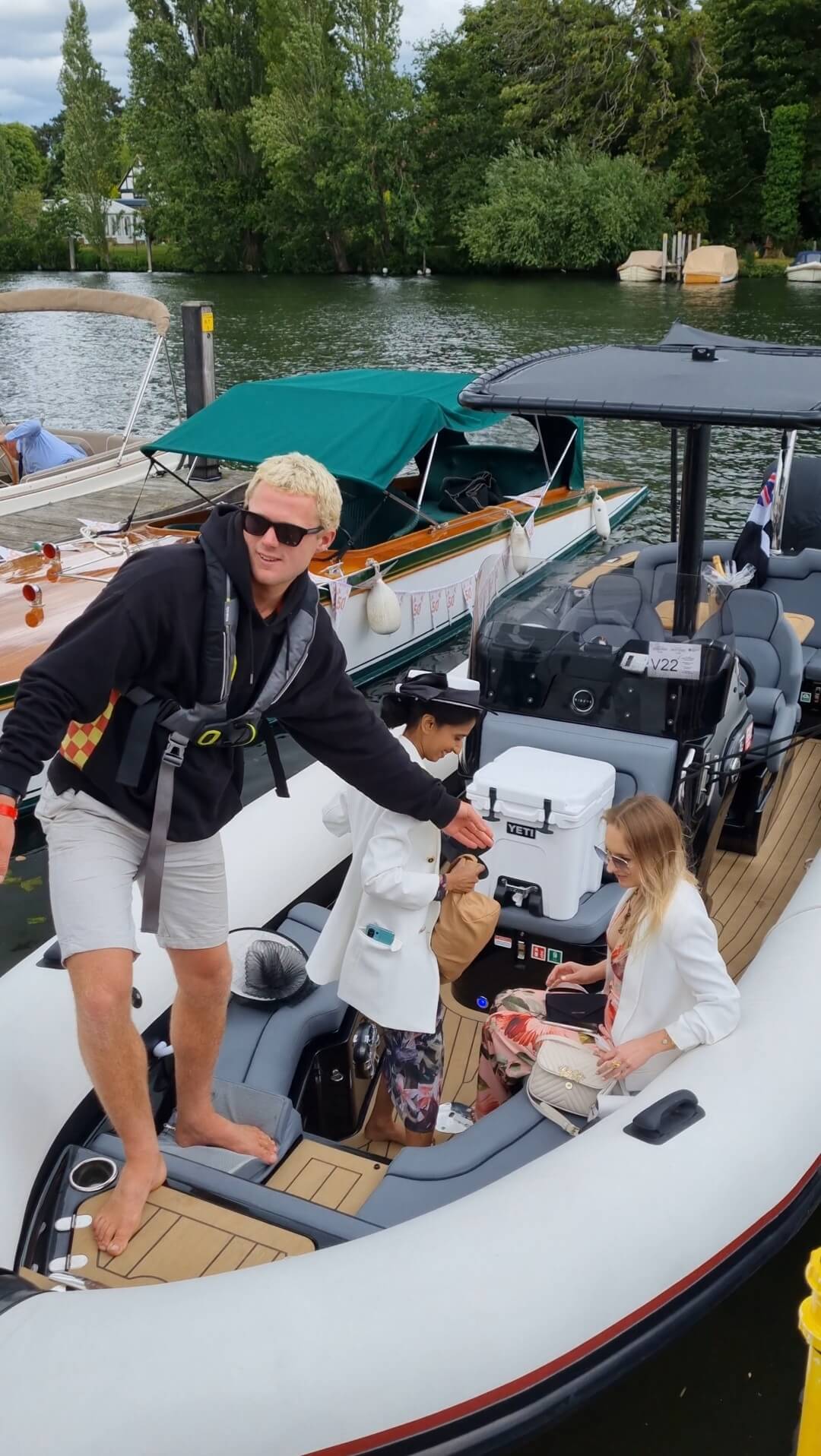 I think the best time to arrive in Henley is 12 midday at least then you can relax and have a spot of lunch by the river before enjoying the rest of your day. After an enjoyable lunch and drinks at The Angel on the bridge pub we had booked a boat ride as a group with boat charter company One Atlantek to arrange pick up and drop off at our enclosure for Chinawhite Henley.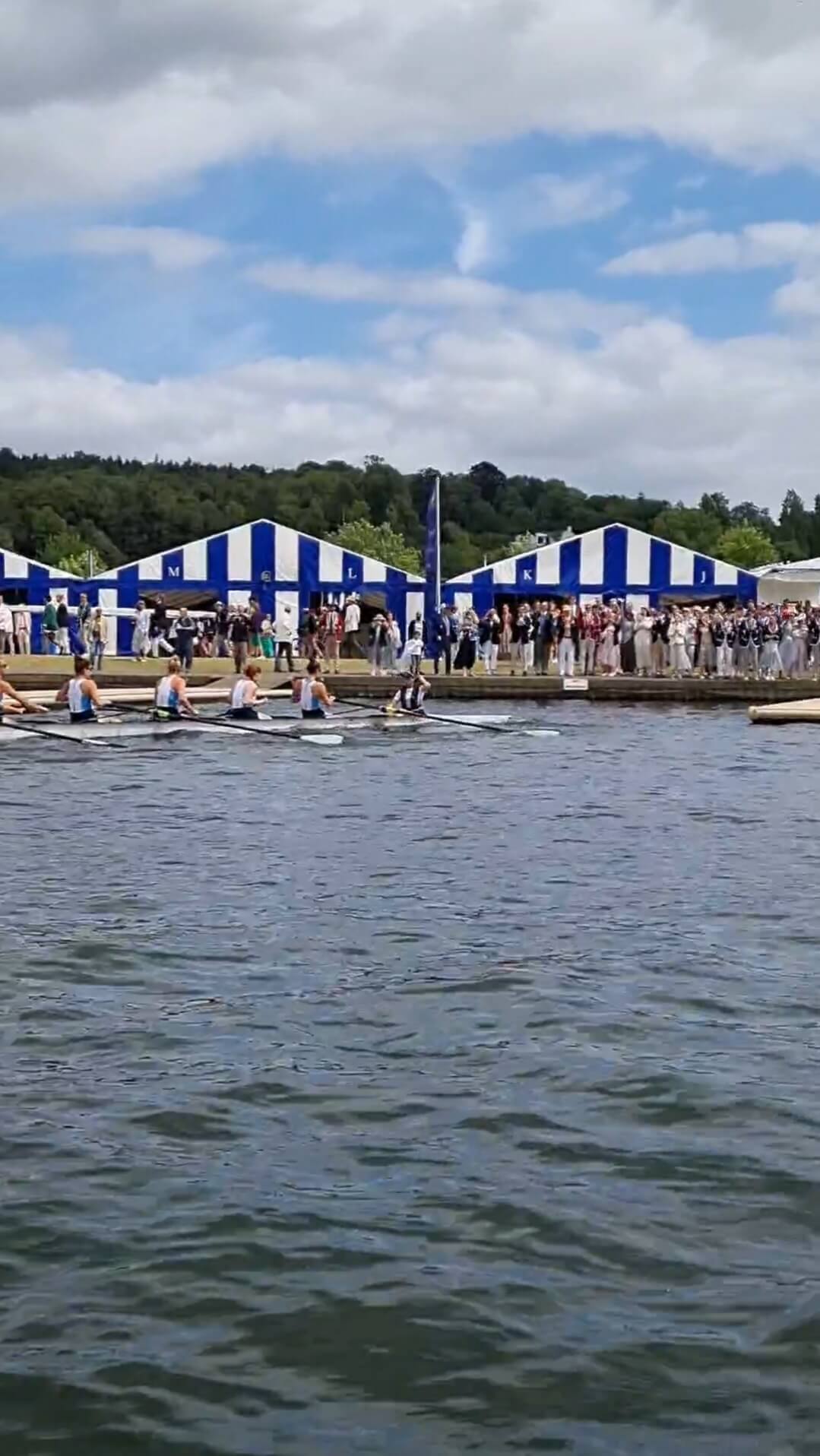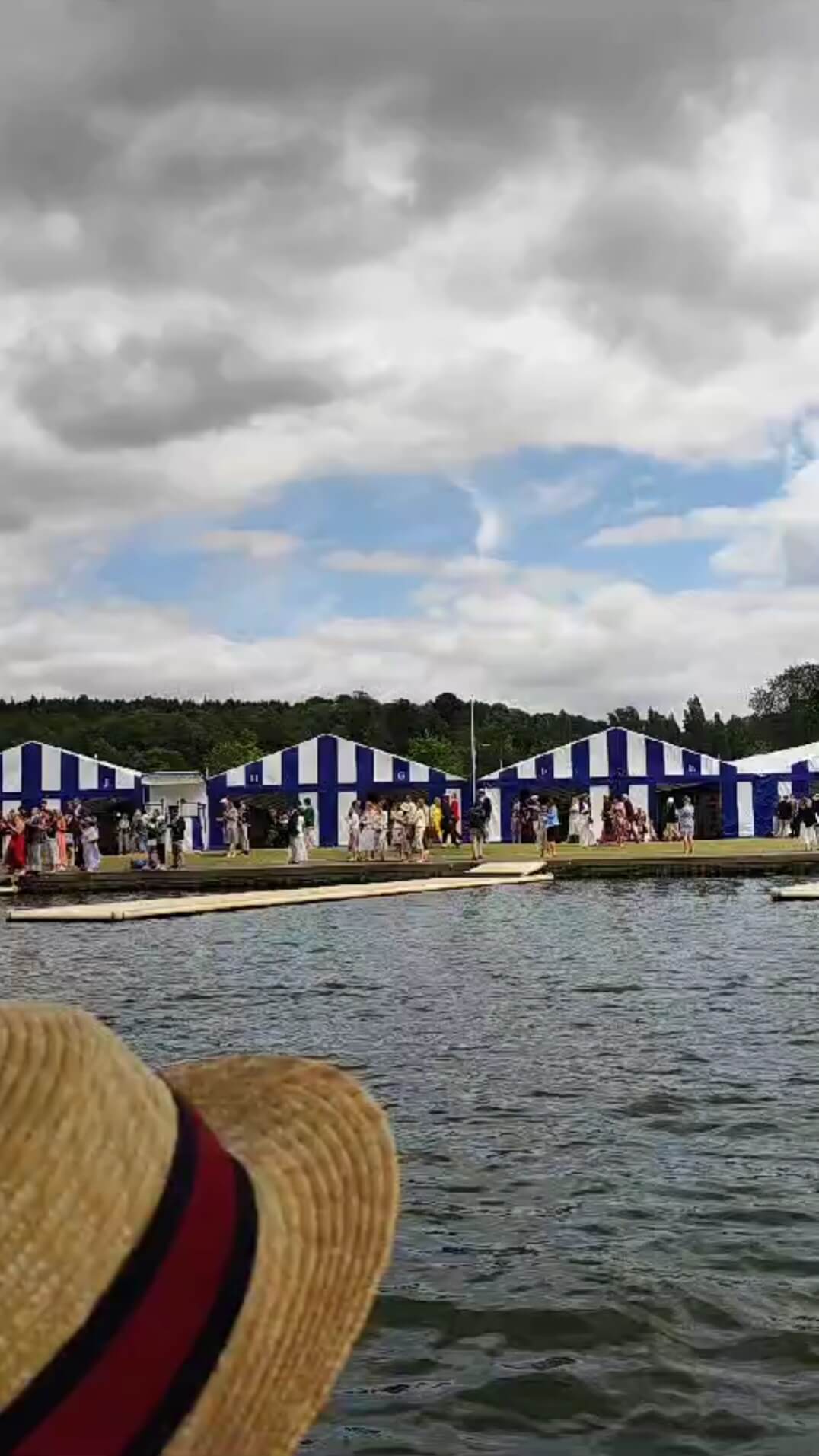 ---
Experience local Regatta Traditions Aboard a Boat to get closer to all the Elite Rowing Action with your own private charter
---
For me, the private boat charter ride was the best part as you really felt included in all the traditional aspects of the Regatta amongst local residents and visitors.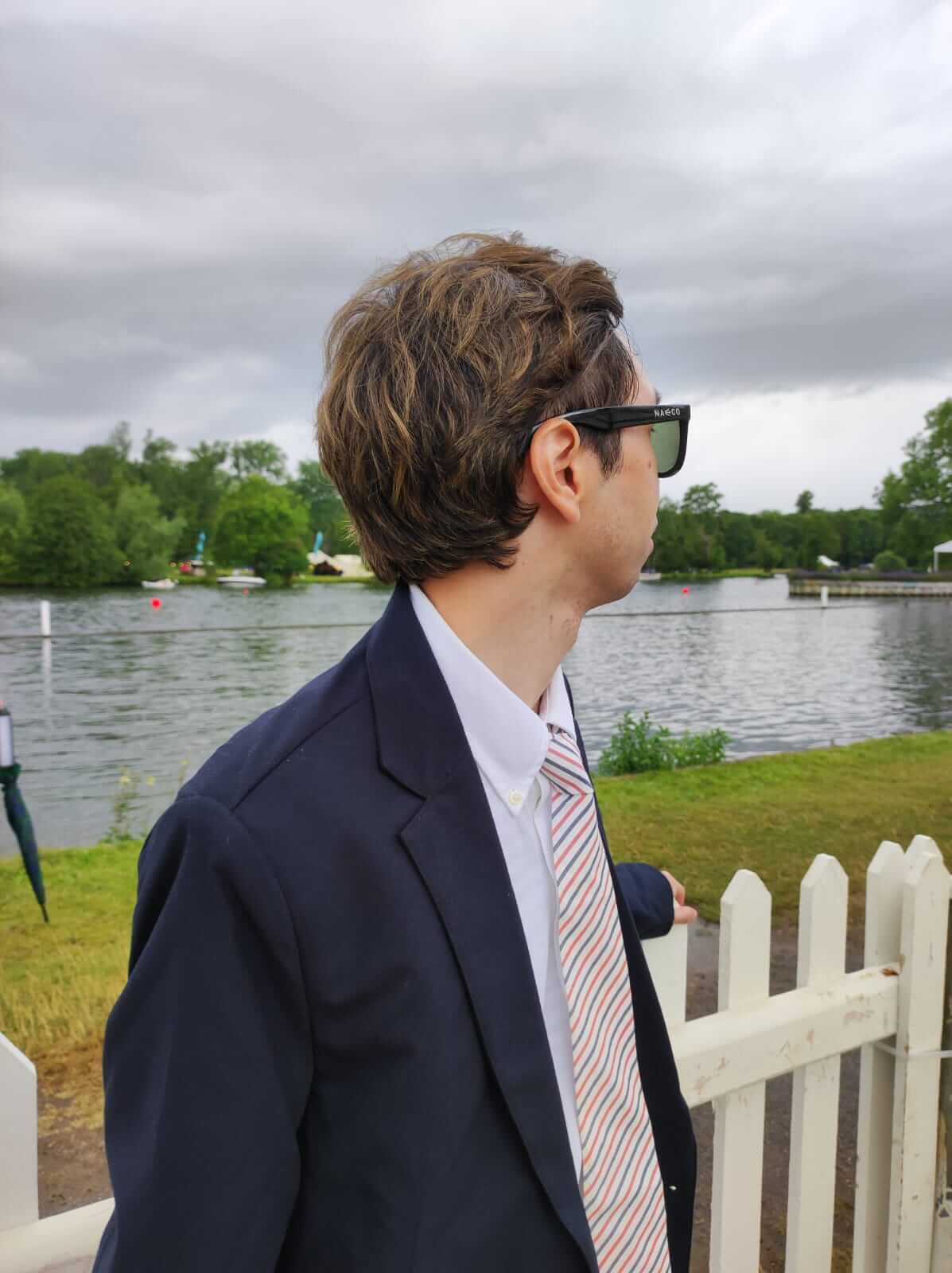 My friends and I rather enjoyed watching all the live action of the races from afar on the other side of the river as we sipped champagne from our flutes to watch the day go by passing the official Stewards Enclosure's race start line. 
I highly recommend booking a boat ride just because it's very stylish to arrive in style to your enclosure this way, plus the added bonus not having to walk from Henley Bridge all the way down the riverbank is at least a good 25 mins.
The Only Way to Travel in Style during the Regatta is by Boat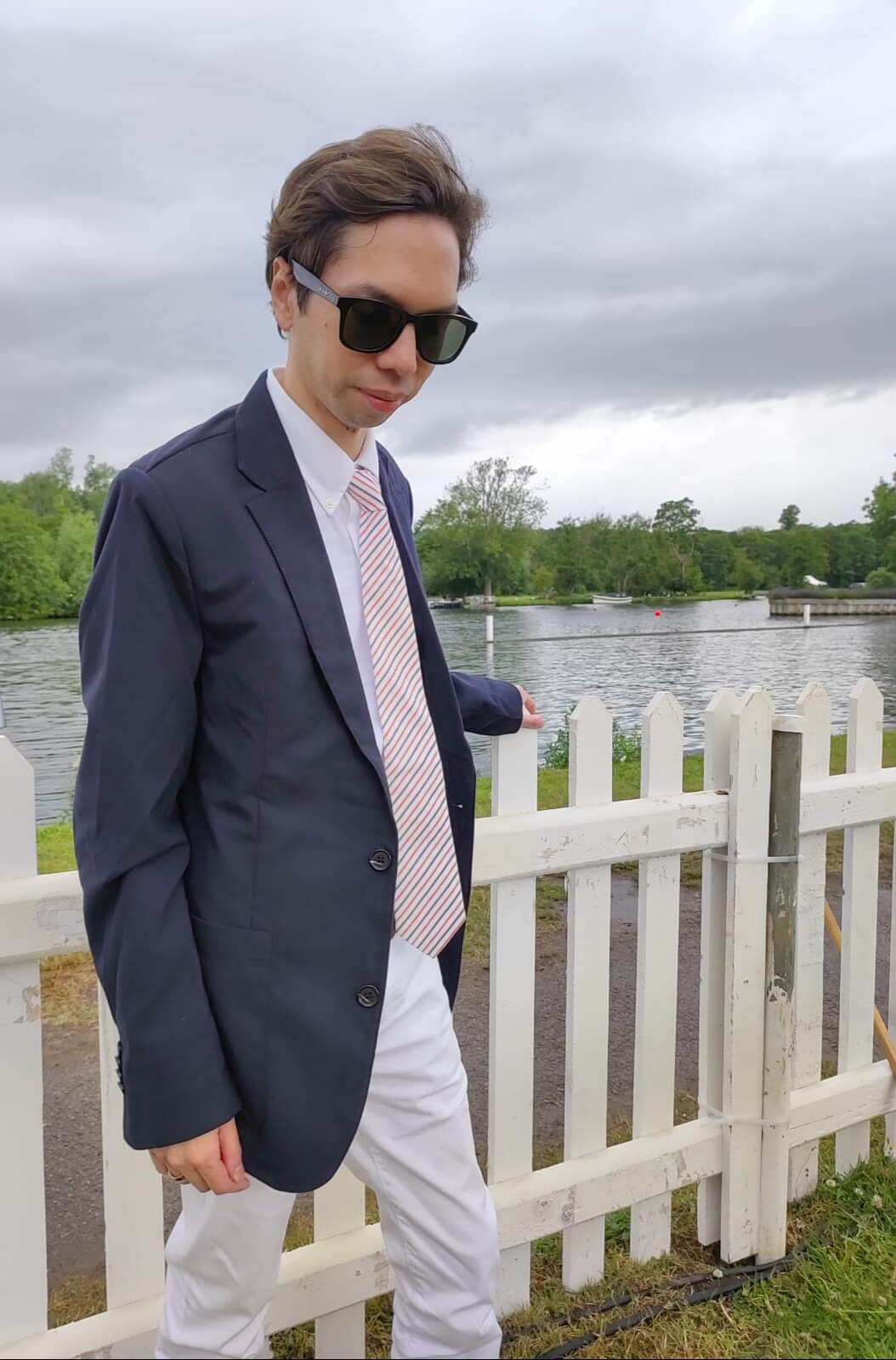 So once you are done with your boat ride excursion it's almost time to head into your pre-booked private enclosure at Henley Royal Regatta. As soon as our boat dropped us off at the Chinawhite Henley Enclosure at Temple Island it was time to check in at the Press VIP Area. Then, immediately greeted by our friendly hostess and waiter who took us to our table in the secluded VIP area tent. There's was not much of a wait at all to get inside and to our astonishment we found out the nightclub had offered us a very generous bar tab to our surprise was even better, plus food tokens to enjoy our day. We were extremely well looked after by their staff and the service was second to none and really impressed with this years venue.
[/col][/row]
Our VIP Chinawhite Experience
Inside our VIP tent we were treated to entertainment such as dance performances with snakes omg and excellent table service which included bottles of Moet Champagne and drink mixers much to our delight. Even though the weather was slightly overcast with clouds, we did enjoy the few spells of sunshine throughout the day. But, most importantly I was there to create some social media video content of my experience, so we took some lovely pictures outside with a view overlooking the river behind in our regatta attire. From this point the races had started to wind down and it was time to nibble on some dinner from the food kiosk in our enclosure, so went with a burger and curly fries for my main meal.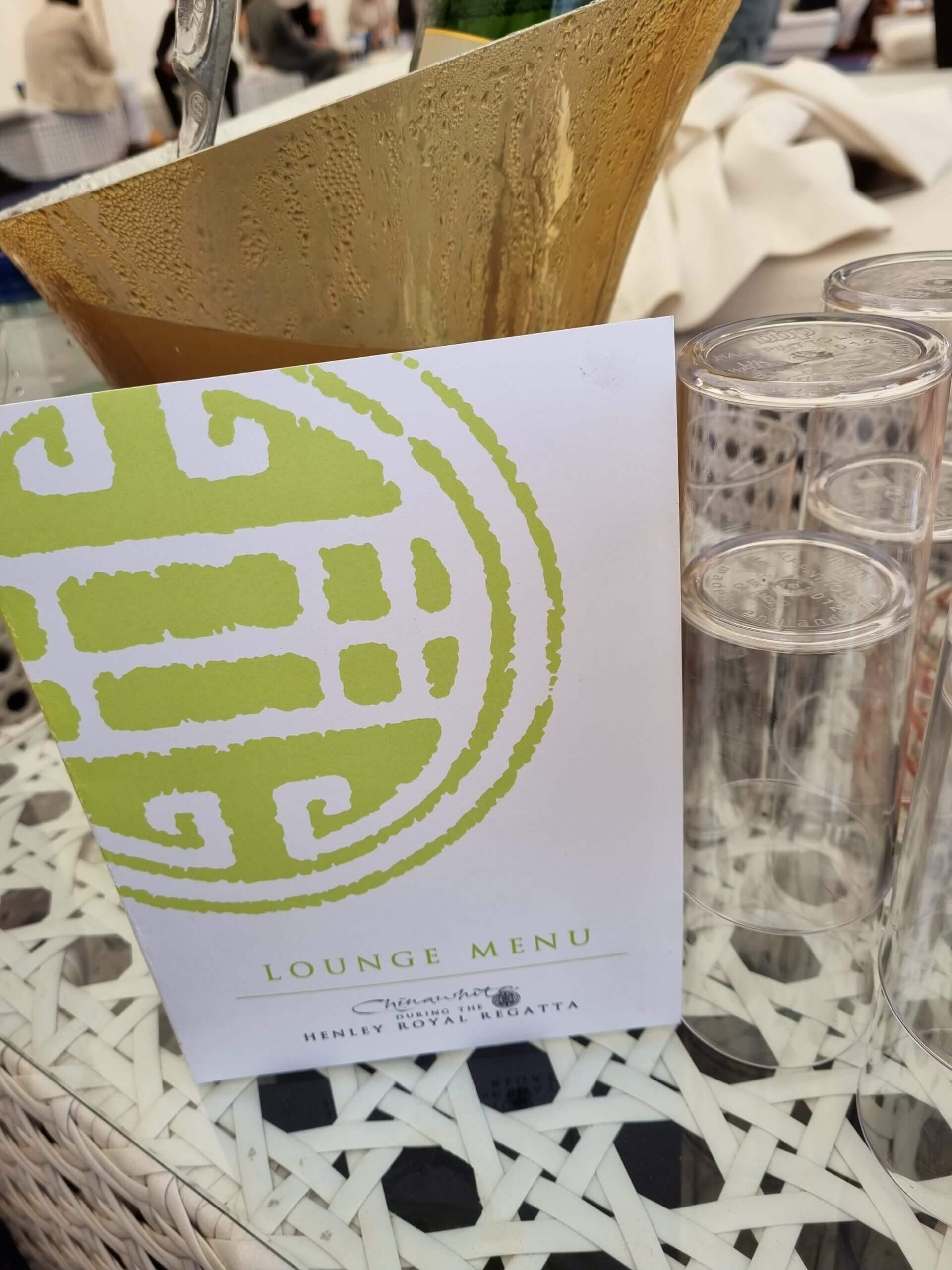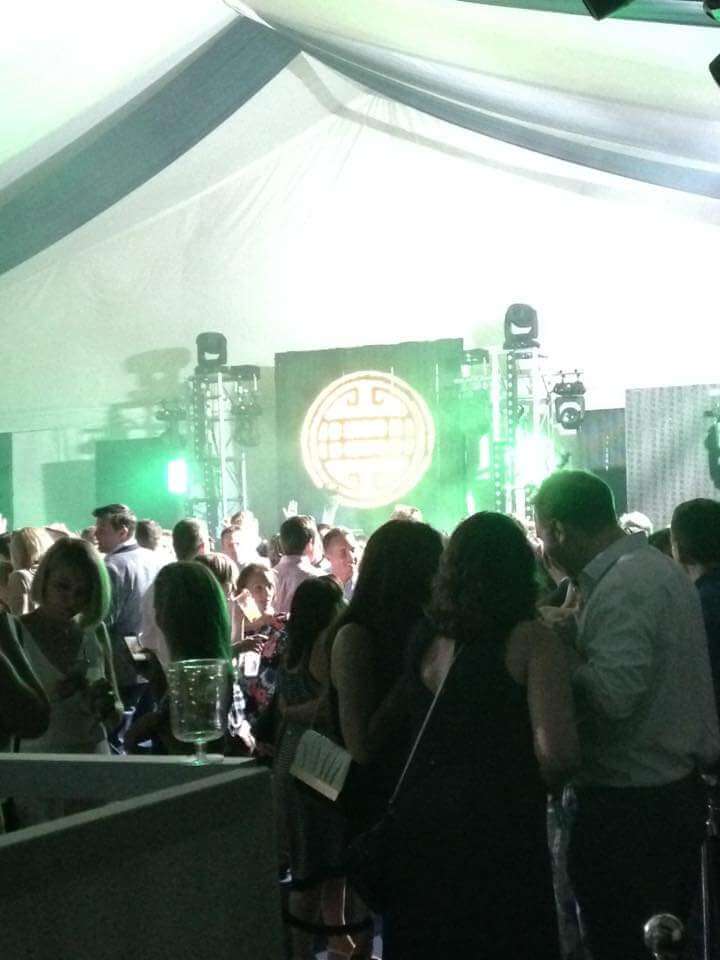 After dinner it was time to hit the dance floor and do a bit more exploring and mingling with the crowd for the after party in the main nightclub marquee. The vibe was high octane glamour, minimal white interiors with drapes which transported you to Ibiza, St Tropez or Mykonos for a summer of fun. The energy in the nightclub was very lively as we danced to TOP 40 tunes by Chinawhite's Resident Special Guest DJ's as the main headliner to close Henley in style.
We also, did a bit of Celeb spotting as we noticed there were a few A-lister's to a mixture of Reality TV stars attending as VIP's for the event. The VIP Tent was handy when we wanted to take a break from the nightclub and just relax on our table for the evening over some quiet drinks for a moment of peace. Overall, my experience of the Chinawhite Henley enclosure has always been a pleasant experience even on previous visits other years I've attended and would highly recommend booking this enclosure at Henley Royal Regatta. If you love headline DJ Artist performances in an intimate and sophisticated setting then this is your sign to think about booking this enclosure for next years Regatta, just because it's epic.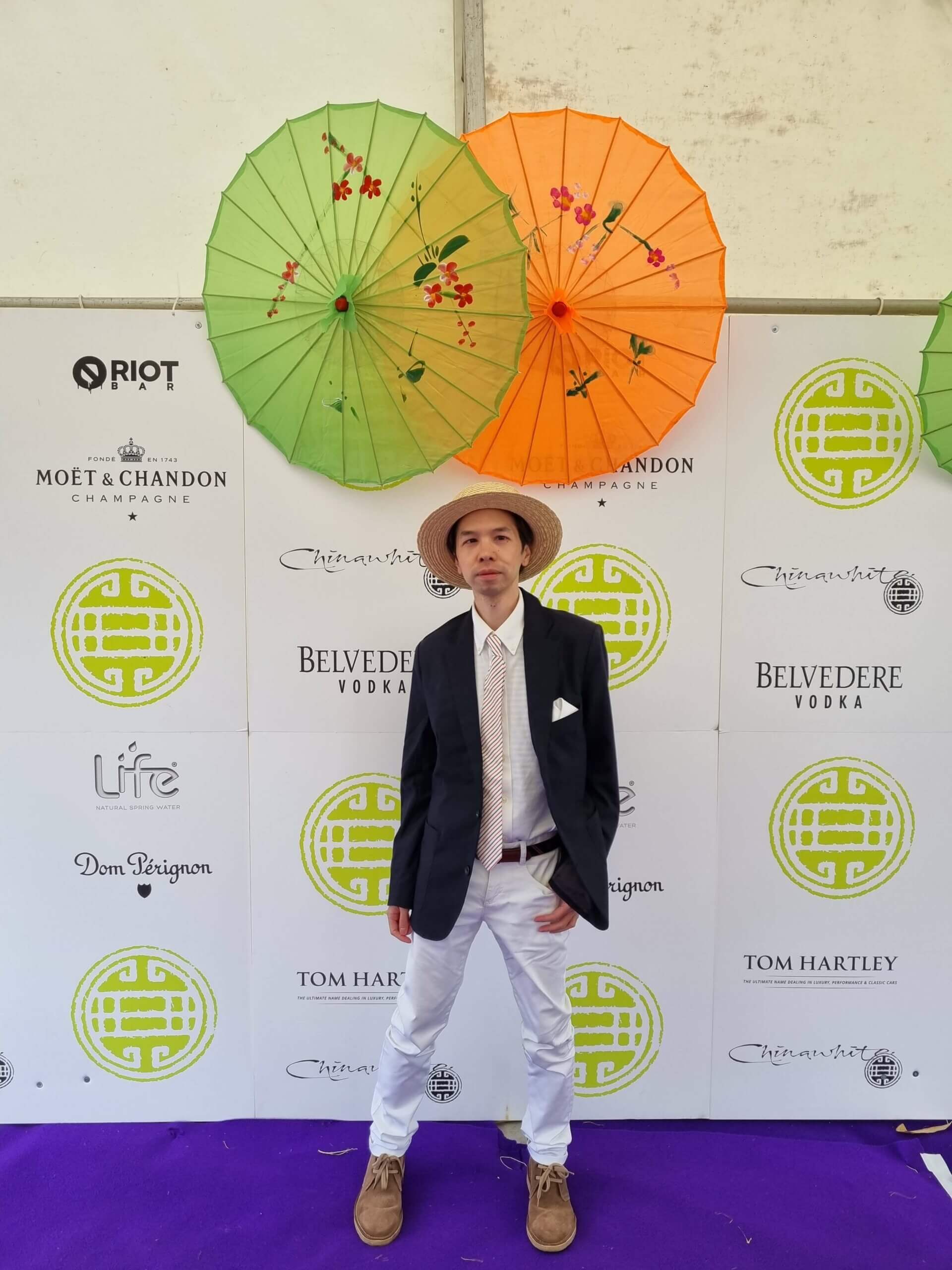 Not forgetting there's a curfew in Henley, as most enclosure venue shut around 12:00 past midnight. But, I almost make sure I leave slightly earlier before then to catch a train to London via Reading as you don't want to get stuck. Perhaps stay overnight is an option to consider just in case you miss the last train.
Eventually when our evening ended it was time to head home. We arranged another pick up from our boat charter guys who gave us a lift back to the Angel on the bridge pub moorings which is a short walking distance from Henley station. It was such a relief getting a lift back in the boat as I was so tired from a long day, but it was all totally worth it and can't wait to come back again next year. So stay tuned for me Henley content on our socials so you can follow along with us. Oh, wait I think we are back again next week for Henley Festival, and I heard it's a Black Tie only event very decadent and discerning, so I'll see you soon shortly.
Which social event are you most looking forward to for the summer season?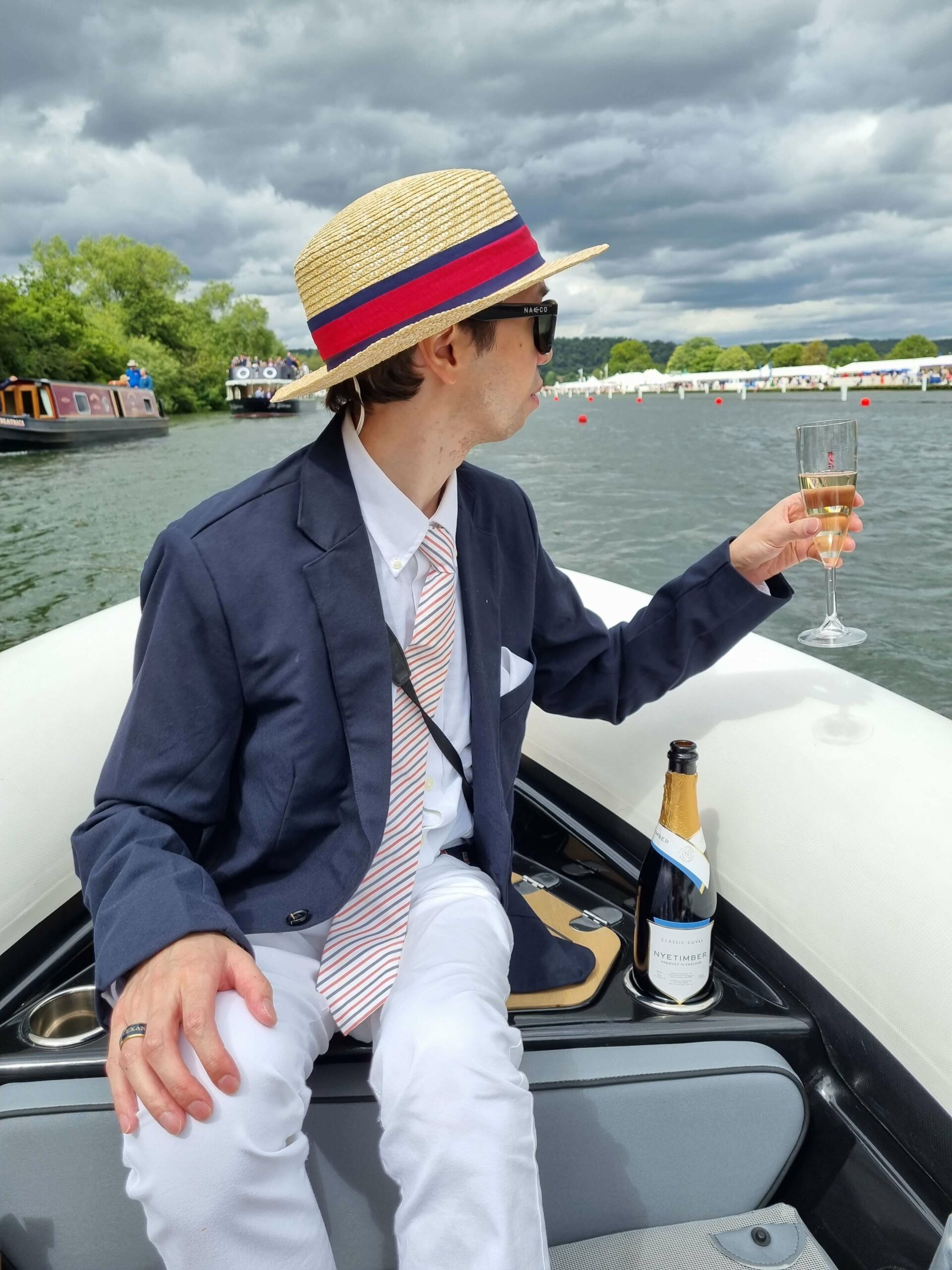 Here Are My Top Things to do at Henley Royal Regatta to join in the fun! next time you're here…
1.Watch the Rowing from the Stewards or Regatta Enclosure for the best views of all the racing action throughout the day
2.Have a wander along the river banks to explore the various bars, pop up food stalls and there's even an amusement funfair attraction believe it or not
3.Enjoy a glass of Champagne at the Moët & Chandon bar at Henley Royal Regatta
4.Book a private boat charter with boat companies, I highly recommend using these guys @one_atlantek epic ride 
5. Hop on the Henley Royal Regatta Ferry to get access between your enclosures for a short distance only and you will still enjoy the views on a sunny day, and yes it's completely free only for Badge holders of the Official Henley Royal Regatta enclosures.
6. Find an Exclusive After Party Venue close to Temple Island @chinawhitehenley to Celebrate in Style in elegant surroundings with friends once the races are over. I really love it here and the entertainment and hospitality is always excellent especially with their special guest headline DJ's and VIP attendees.
5. Wander into Henley Town just a stones through away over the Bridge where you Will find various pubs such as the Angel right next to the river or perhaps Wetherspoons Hotel & Bar whichhas the most amazing beer garden with top 40 chart music and buzzing with lively Regatta Spirit for those that want a low key celebration. We went along to both venues this weekend while exploring the town.
6. Visit the Regatta Gift Shops and purchase gifts and souvenirs for love ones.
'SAVE THIS POST' for you next DAY TRIP
Editorial Disclaimer: PR Invite as Gifted Experience. This Media Visit was kindly gifted by Chinawhite Nightclub London and I am under no obligation to post about a brand whether or not I choose to do so. How I choose to work with brands on any collaboration whatsoever is always down to personal choice and preference if I feel it's a good fit for my content and audience so I can always give my honest feedback.