Many people dream about owning a boat at least once in their life. While you may think that it is an unrealistic or impractical solution, it's more accessible than you think.
Furthermore, there are many reasons why boating will improve your quality of life and become a great investment. Here are just five you need to know.
Boating is great way to make you fitter
There are many ways to potentially improve your fitness, from gym workouts to playing team sports. However, boating is undoubtedly one of the most enjoyable ways to get fitter without overexertion. Better still, it won't even feel like a workout as your mind will be focused on the fun. Adjusting sails, lifting anchors, and navigating the water on your vessel will work several muscle groups. Crucially, they are muscles that you probably don't use as often as you'd like in daily life.
If you plan to get on the water with water sports too, this will take the results to greater heights.
The sea air is great for you
In addition to making you physically fitter, boating is great for your general health. Time spent at sea with the fresh air is a welcome break from the pollution of city life. As well as supporting your respiratory health, the calmness of the waters will deliver peace of mind. Furthermore, a day at sea is likely to help you sleep better at night, which will naturally deliver a plethora of benefits. In truth, this is one of the hidden rewards of boating that encourages frequent trips.
Boating is truly great for the mind, body, and soul. If you're keen to adopt a healthier lifestyle, buying a boat will serve you well.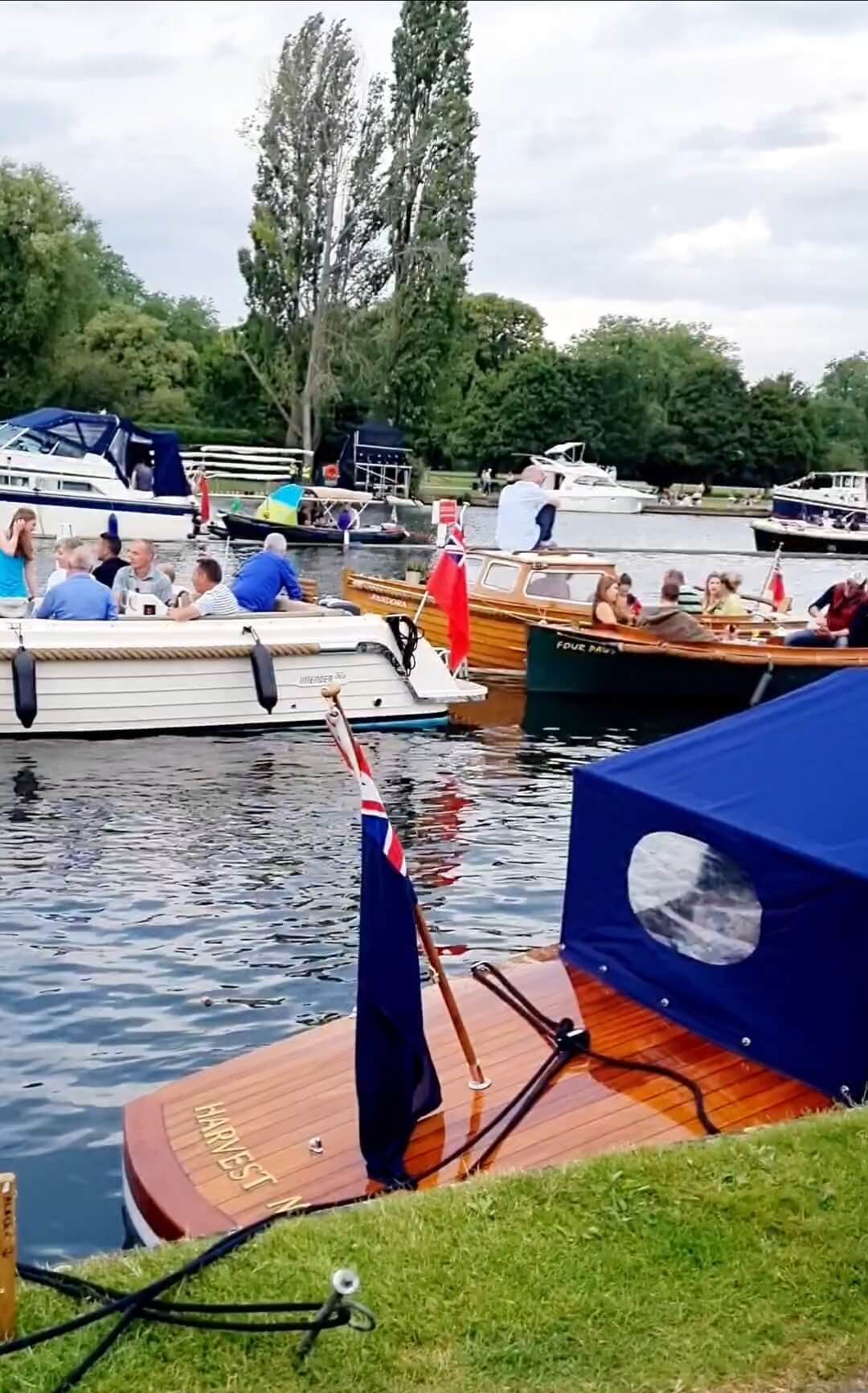 Boats are cheaper than you think
While many people love the thought of boat ownership, many resist the urge due to perceived costs. While they do depreciate by around 20% in the first five years, half of that comes from year one. Buying a boat that's two years old, for example, will overcome this issue. Moreover, dry stack boat storage is an affordable way to reduce your maintenance needs. This is because you'll protect the asset from weather damage. In turn, you can get years of enjoyment from it without losing big money.
Compared to other luxuries, the financial aspects of boat ownership are actually quite pleasing.
The social elements are amazing
Nothing in this life is more important than doing things you like with the people you love. When you have a boat, there will never be a shortage of adventures. A day spent with friends and family exploring the waters will bring magical moments. Whether it's fishing, water sports, or just cruising the sea doesn't matter. These are the memories that you will treasure for life, which makes boating the best hobby in the world. The activities are unique compared to anything you can do on land too.
Furthermore, there will be opportunities to join the thriving boating community. This can develop new friendships for life.
You'll regret not doing it
 Finally, you don't want to look back and think "if only". If buying a boat has been a dream of yours, now is the time to do it.
I'm a writer, Men's Lifestyle blogger, Contributing Style Writer, and Digital Marketer. In recent years, I've been published on Yahoo! Style, Yahoo! Travel, and others. Named Top 10 UK Men's Lifestyle Blog on the web to Follow in 2020 by VUELIO. Check out my YouTube Channel and follow us Twitter #TheJoeyJournal TikTok @TheJoeyJournal
5 reason you need a boat in your life
benefits of owning a boat
reasons to buy a boat