Taking inspiration from the great sporting legacy of the British Isles, Kent & Curwen presented an updated summer wardrobe for the modern gent.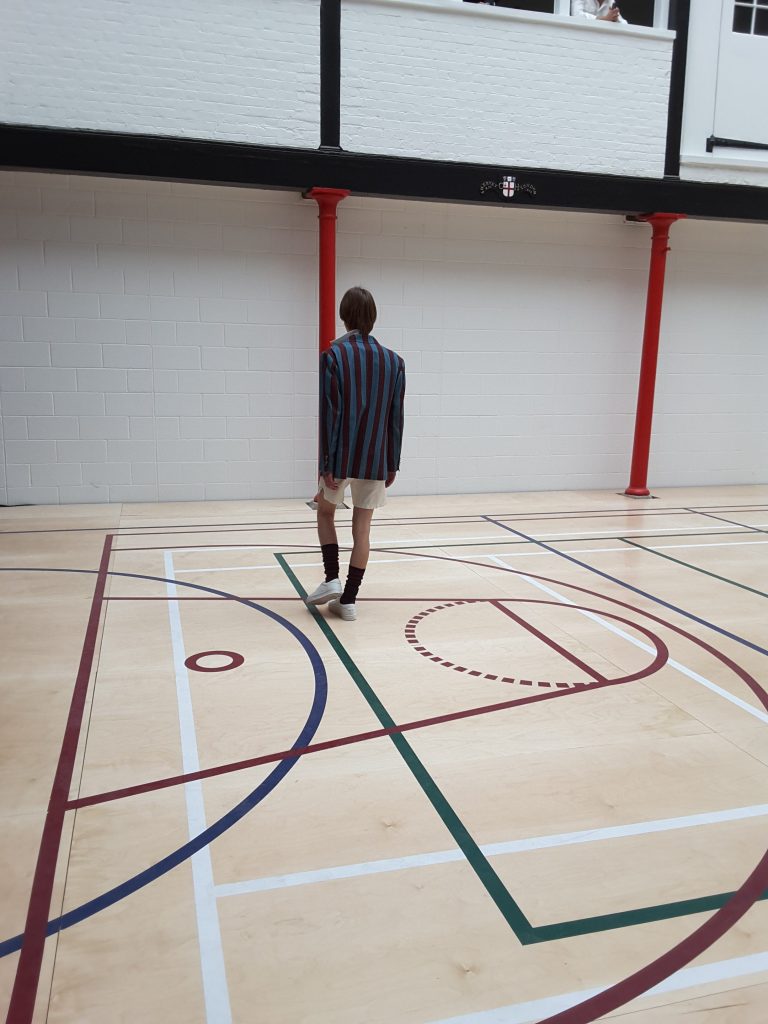 Kent & Curwen founded in 1926
Creative Director Daniel Kearns and Brand partner David Beckham showcased their Spring Summer 2018 presentation during London Fashion Week Men's where the show took place in a discreet courtyard on Floral Street Covent Garden.
The Spring Summer 2018 Kent & Curwen Collection takes inspiration from a moment in Britain's Olympic History as supported by Brand Partner David Beckham proudly wearing the Union Jack on a new season red, white and blue rugby shirt.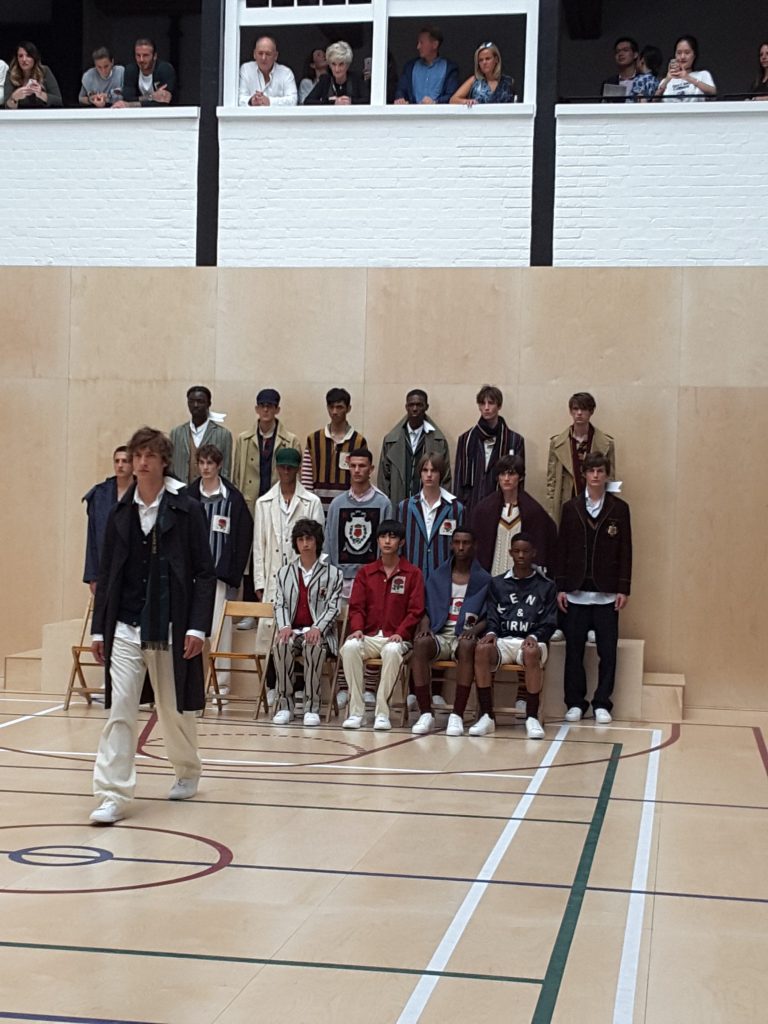 Regatta stripes this season make their debut taken from the archive where swatch books of the thirties era were revived with uniqueness designed for Cambridge and Oxford Universities, prestigious rowing, cricket and tennis clubs to British Regiments.
It was known that each organisation had their own pattern that only team members were allowed to wear.
"British Heritage

Menswear Brand from London"
Key signature pieces for Spring Summer 2018 included a tan woolen duffle coat true to the original. With every fine detail I really liked the coats cut in heavy melton that's robust but soft to touch giving it that feeling of premium luxury.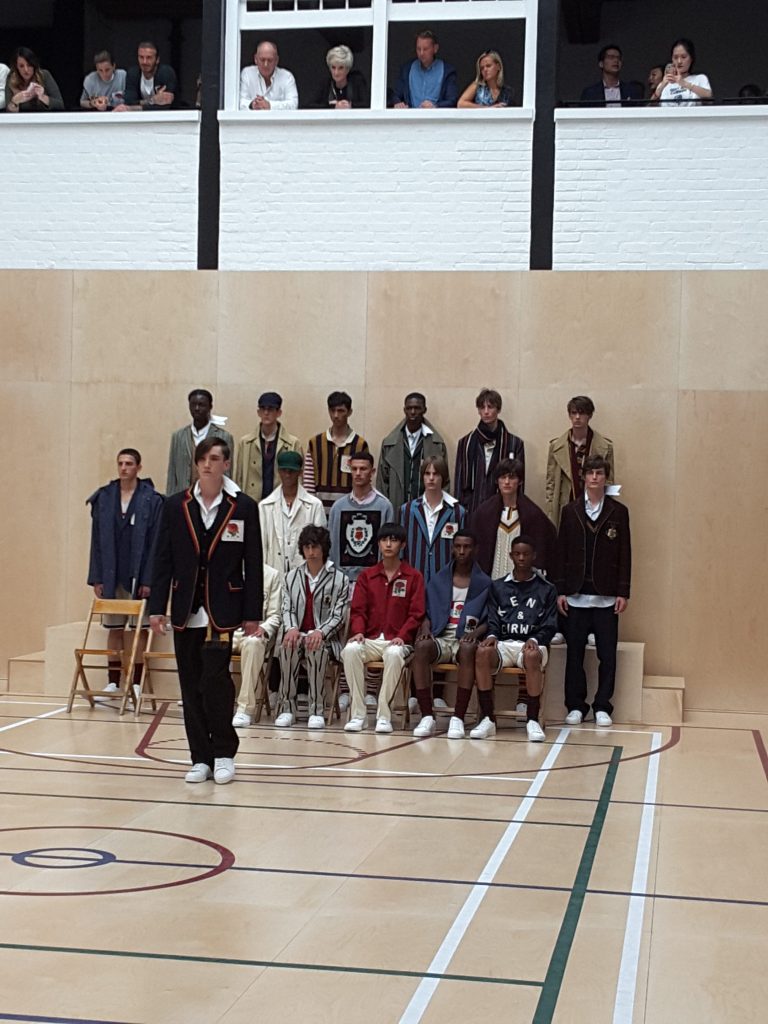 Styling details in the collection drew inspiration from forties rowing kits
The duffle coat is finished with a toogle fastening with authentic wooden torpido toggles, hip pockets and a versatile hood to combat the British Weather. I'd say, worth investing in which is so ideal for chilly early spring season as a transition piece.
---
Kent & Curwen re-visits the Archive
Swatch-books'

of the 1930's
---
This season's collection also makes me think about 'Henley Royal Regatta' as you'll also want to covet accessories such as the versatile lambswool blanket scarf is the perfect finishing touch for breezy spring time. Styling details in the collection drew inspiration from Men's forties rowing kits where the luxurious scarf is finished with pin-fringed ends and shows the Kent & Curwen signature nineteen twenty six rose emblem.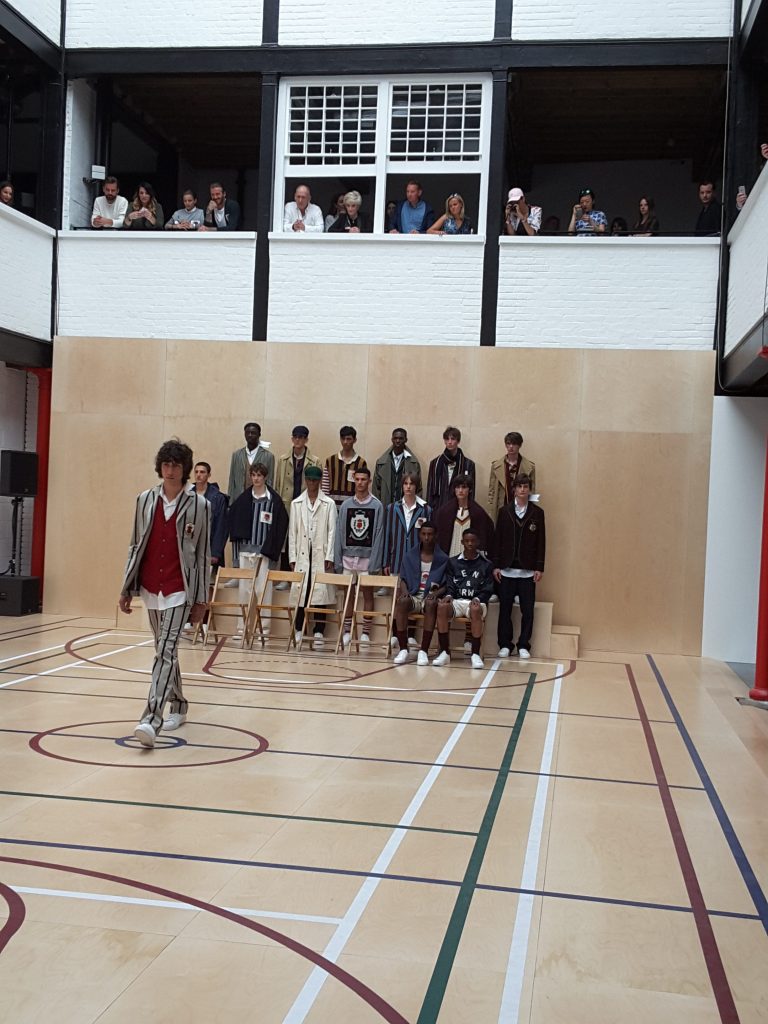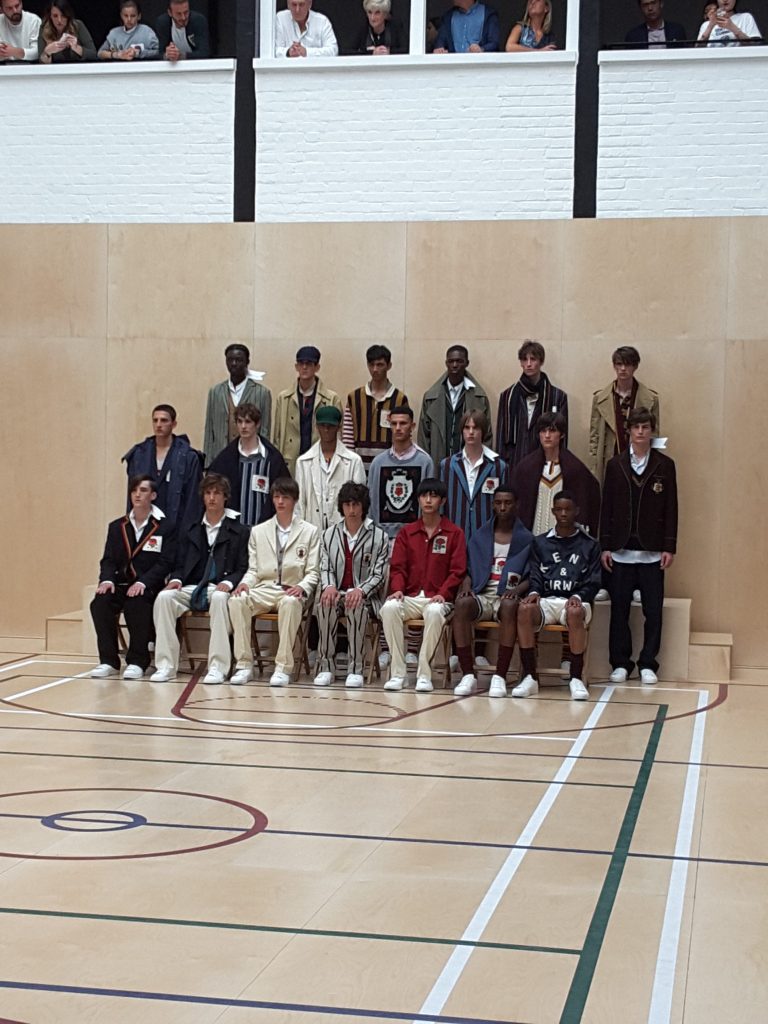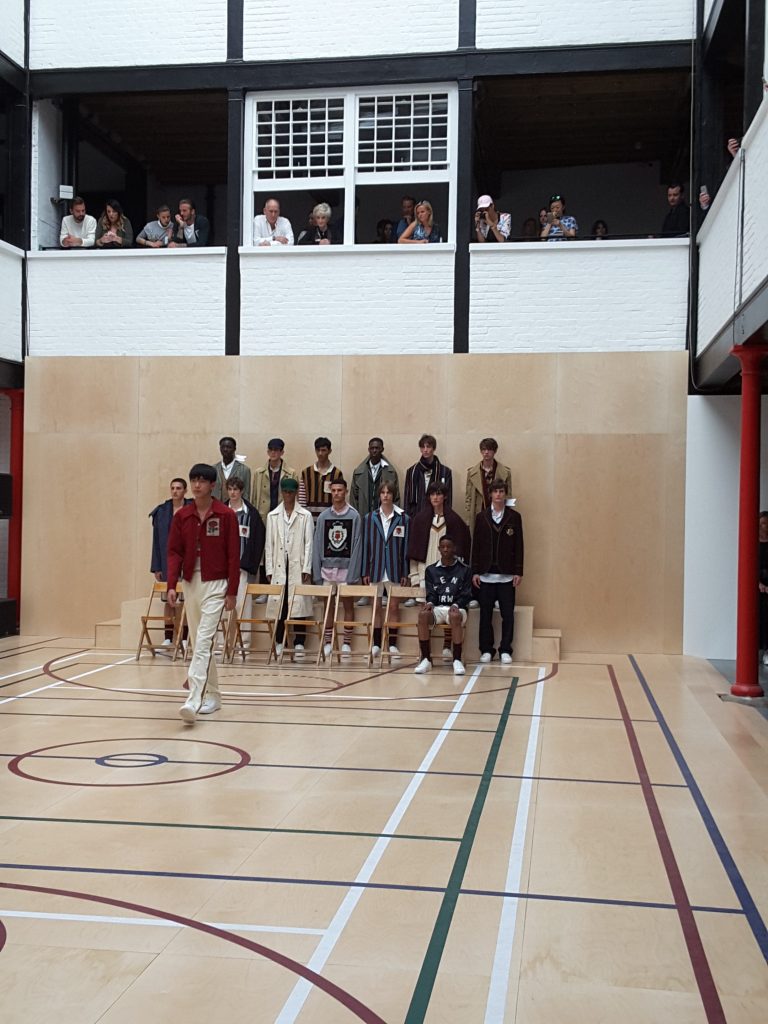 The new collection was inspired by teams as models gathered on a rostrum in front of guest reminiscent of a sporting team photograph accompanied by the soundtrack of 90's indie mixed with new East London band Happiness. It felt almost like a trip down memory lane where models presented the heritage inspired sportswear collection on a catwalk fashioned like a vintage school sports hall. From that very brief moment it took me back to my school days as a young pupil was nostalgic indeed. Upstairs above the show space, imagery from the new collection hung in the space of an art instillation gallery style exhibition where invited guest were treated to indulge in scrumptious treats and refreshments inspired by the British Summertime. With set plans underway for the future of the British Fashion Label Kent and Curwen will open its first store under the Kearns / Beckham Partnership in the autumn which is exciting news.
Editorial Disclaimer: A huge thank you to Kent & Curwen for hosting me for the Press Preview during London Fashion Week Men's. As always, all opinions are my own and I will never promote something I don't personally use or would wear myself for accurate feedback.
I'm a writer, Men's Lifestyle blogger, Contributing Style Writer, and Digital Marketer. In recent years, I've been published on Yahoo! Style, Yahoo! Travel, and others. Named Top 10 UK Men's Lifestyle Blog on the web to Follow in 2020 by VUELIO. Check out my YouTube Channel and follow us Twitter #TheJoeyJournal TikTok @TheJoeyJournal
British
David Beckham
Henley Regatta
KENT & CURWEN
LFW Mens
London Fashion Week Mens
mens fashion
Rugby Shirt
Sports