Vivienne Westwood's rebellious runway show caused quite the controversy during London Fashion Week Men's and it was quite the spectacle indeed which caught guest by surprise. London Fashion Week would not be the same without British 70's Punk Icon Vivienne Westwood whose cultural importance is making waves in style to her notable impact on campaigning for change through activism.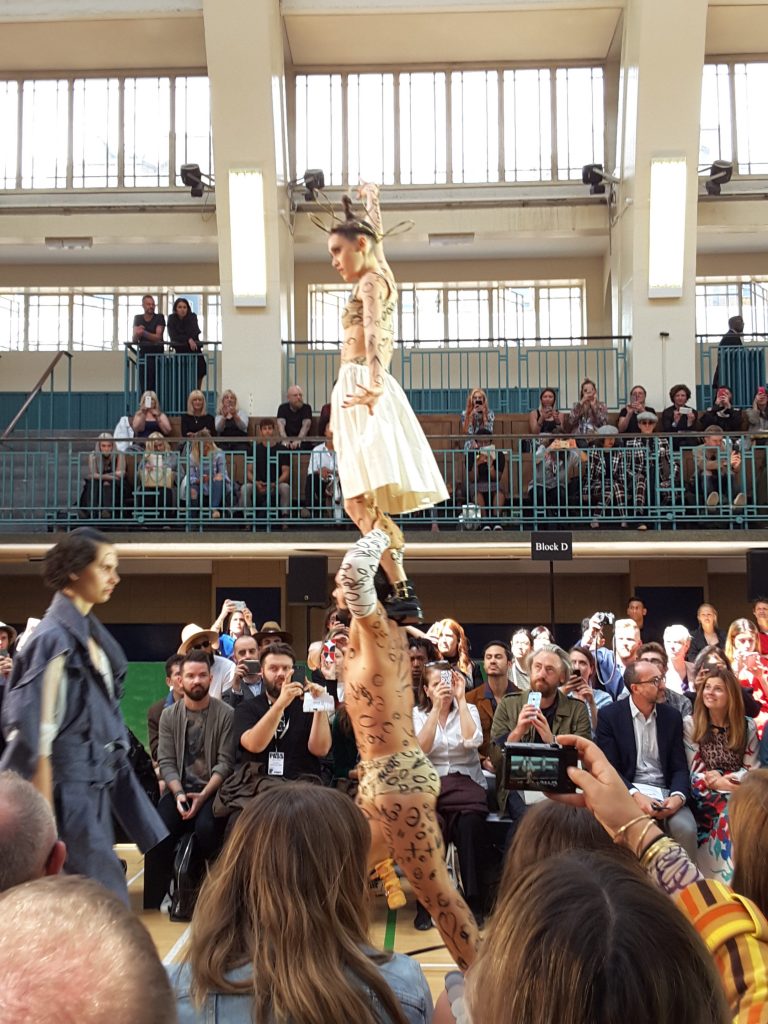 'Buy Less Choose Well, Make it Last' for a greener planet.
I did hear of London Blogger Jaimee London Boy from Boy Meets Fashion walking the runway at one show with Vivienne to support the cause. It's really great to see more diversity in the shows not just models, but real people and characters too.
This season collection was allot different to her signature lines of 18th Century Rococo inspired lines as well as Anglomania to Red Label which love too for their quirky sense of style. Definitely have a browse at the Flagship store on Conduit Street to get a sense of the individual collections up close.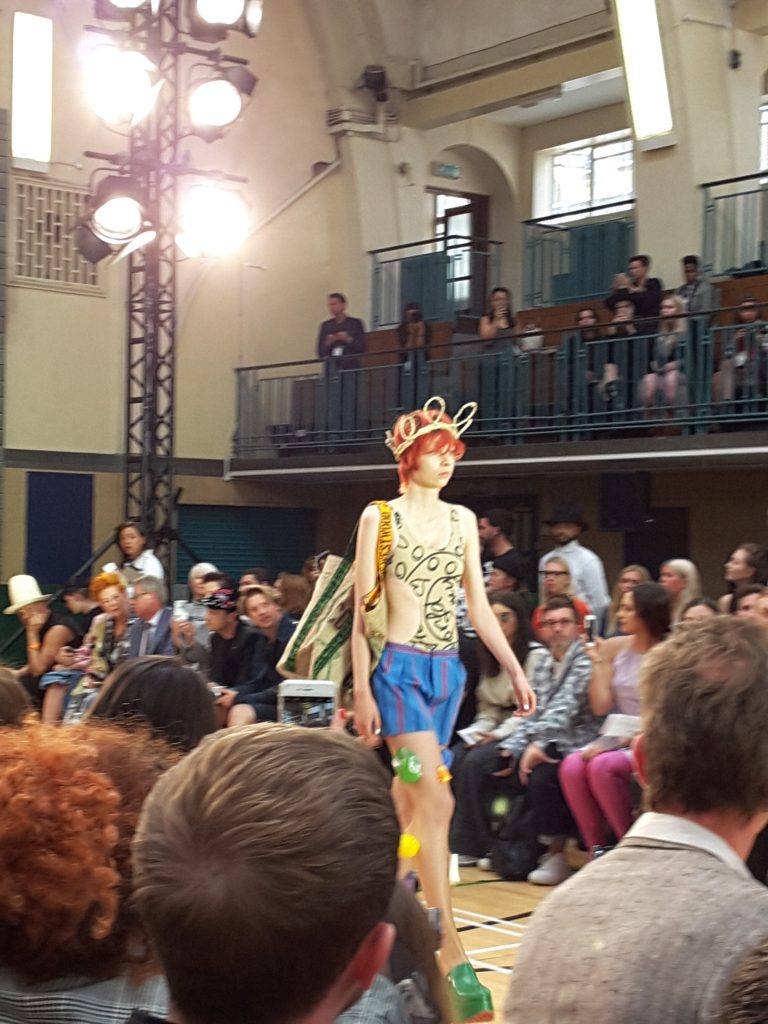 I remember attending a trunk show there for a Mad Hatter's Alice in Wonderland Theme Cocktail Tea Party a few years back as a Stylist Assistant.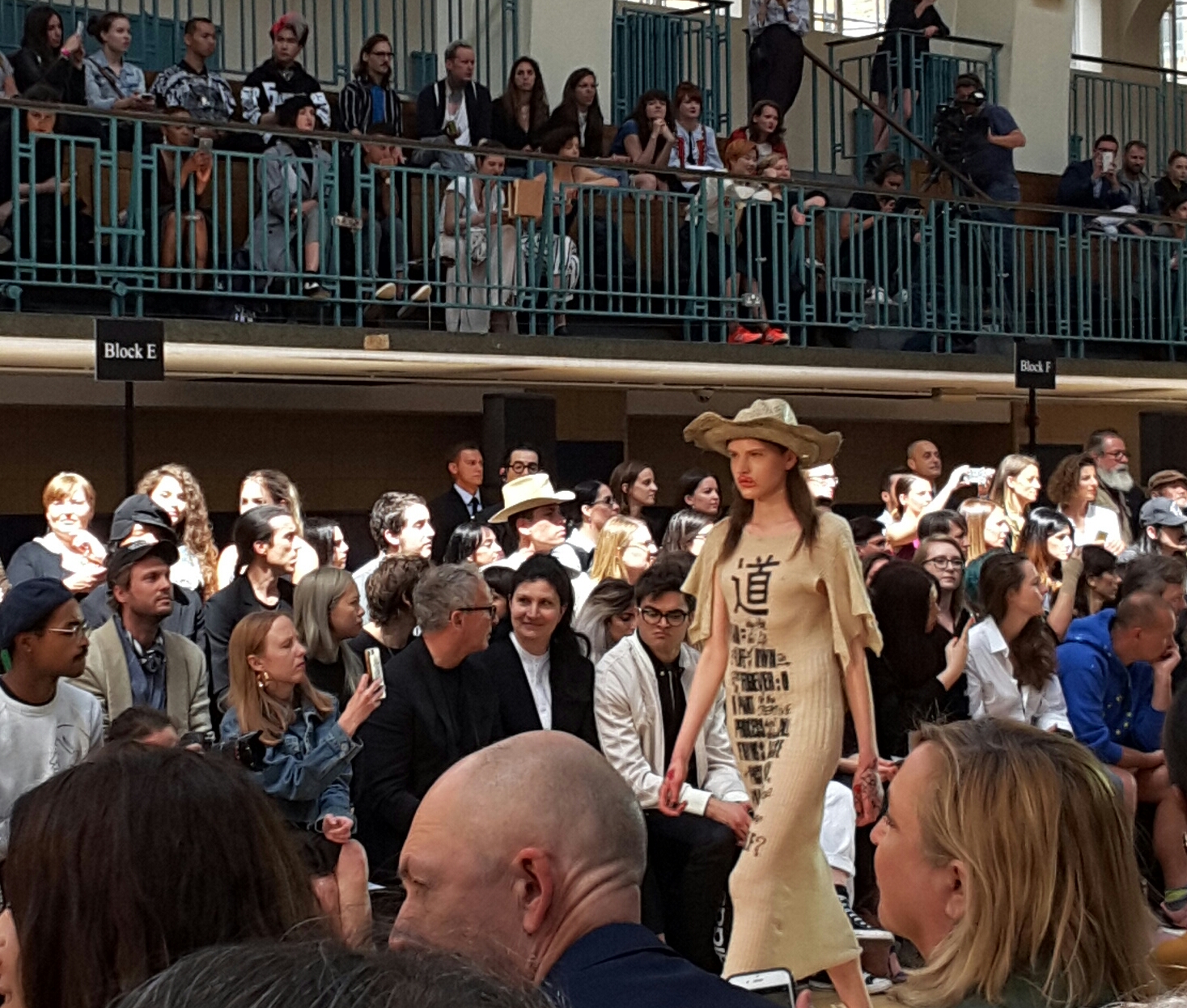 Westwood's political message inspires to win the fight for the free world to save the earth
Day 4 of LFW Men's it seems some designers went all out with bang to impress the international press and VIP's as the show in usual fashion was delayed by 30 mins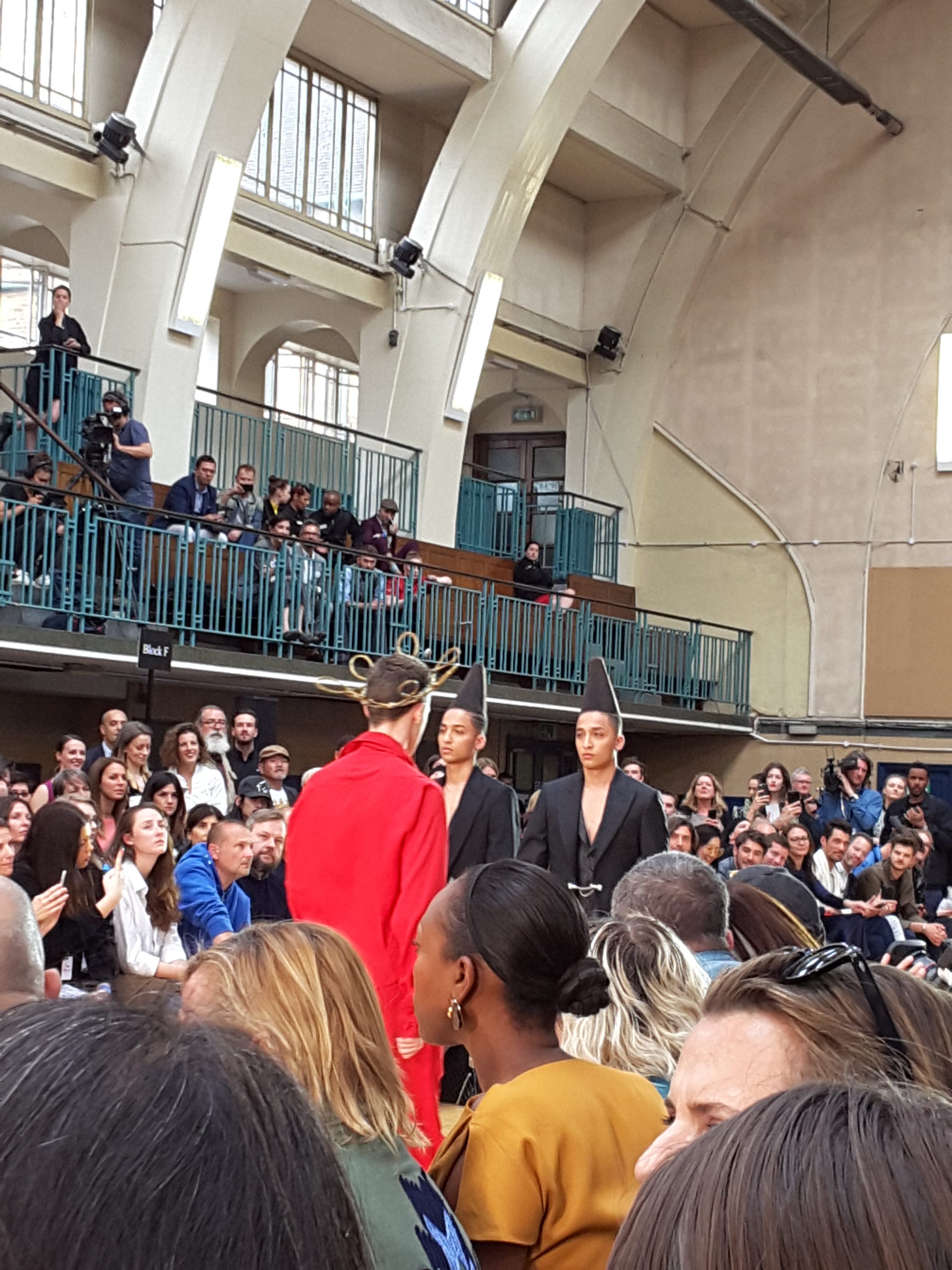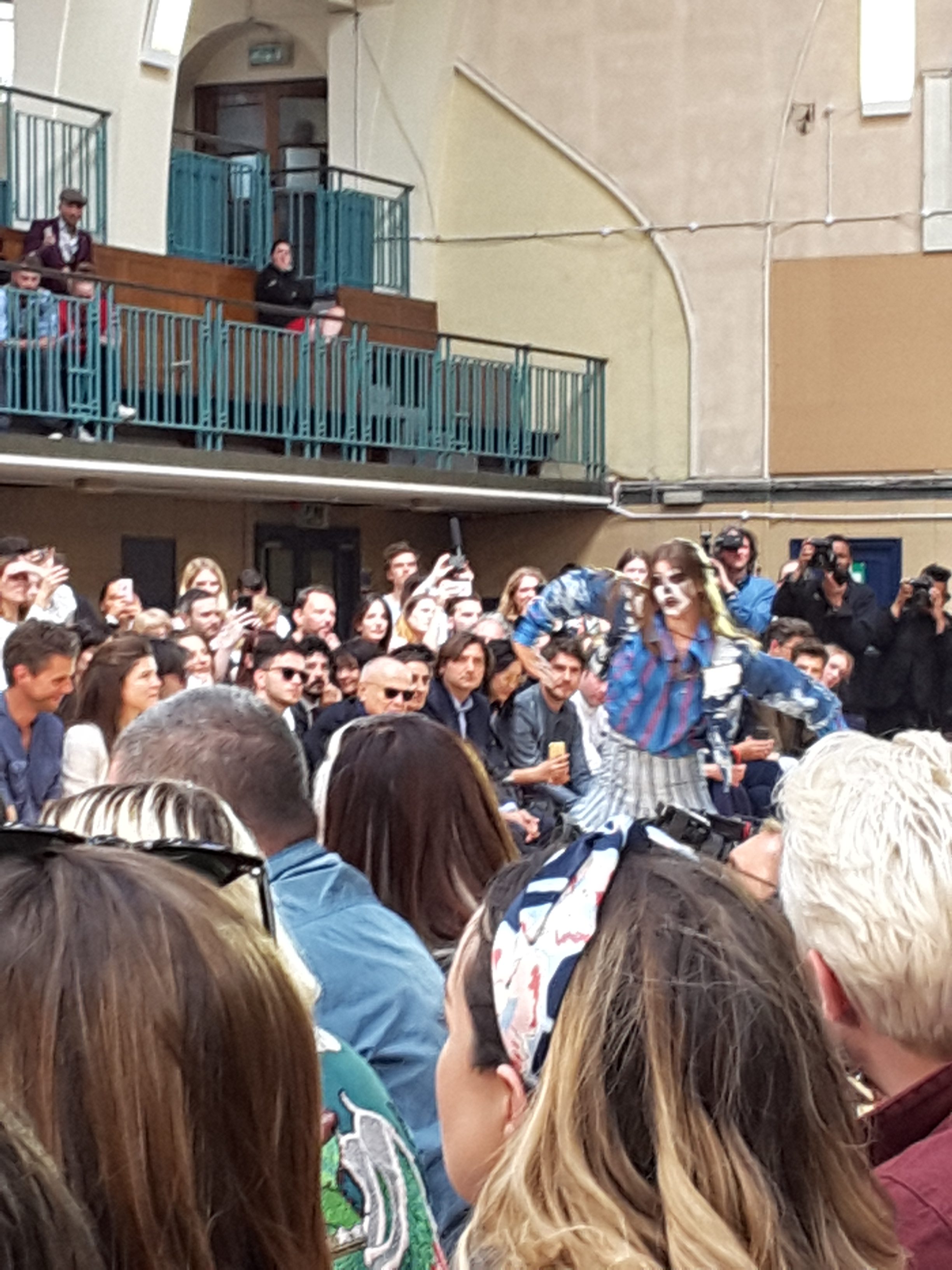 I had an early start to the morning so the show certainly grasped my attention with a spectacular performance by Circus Artist intertwined with the catwalk show.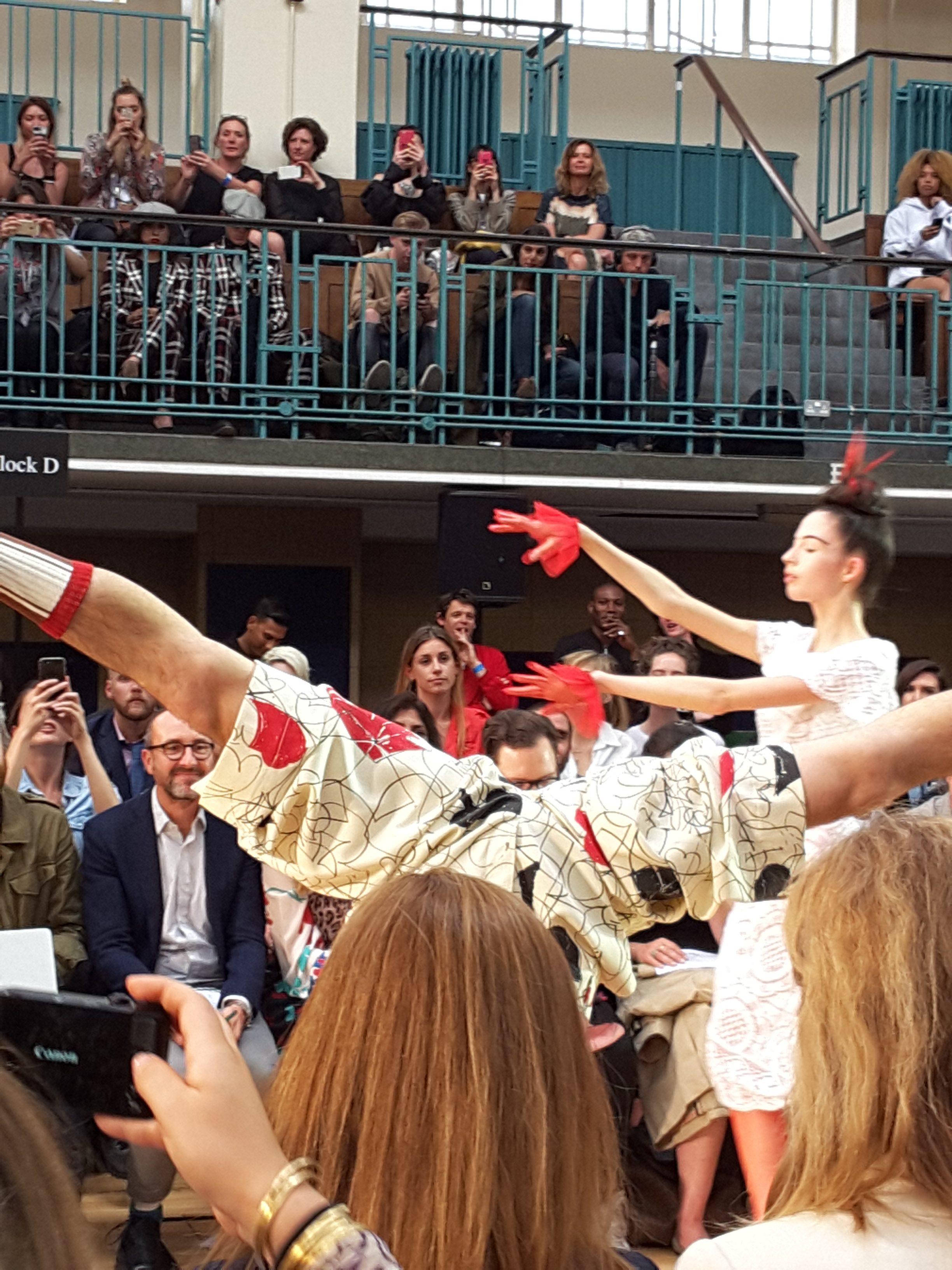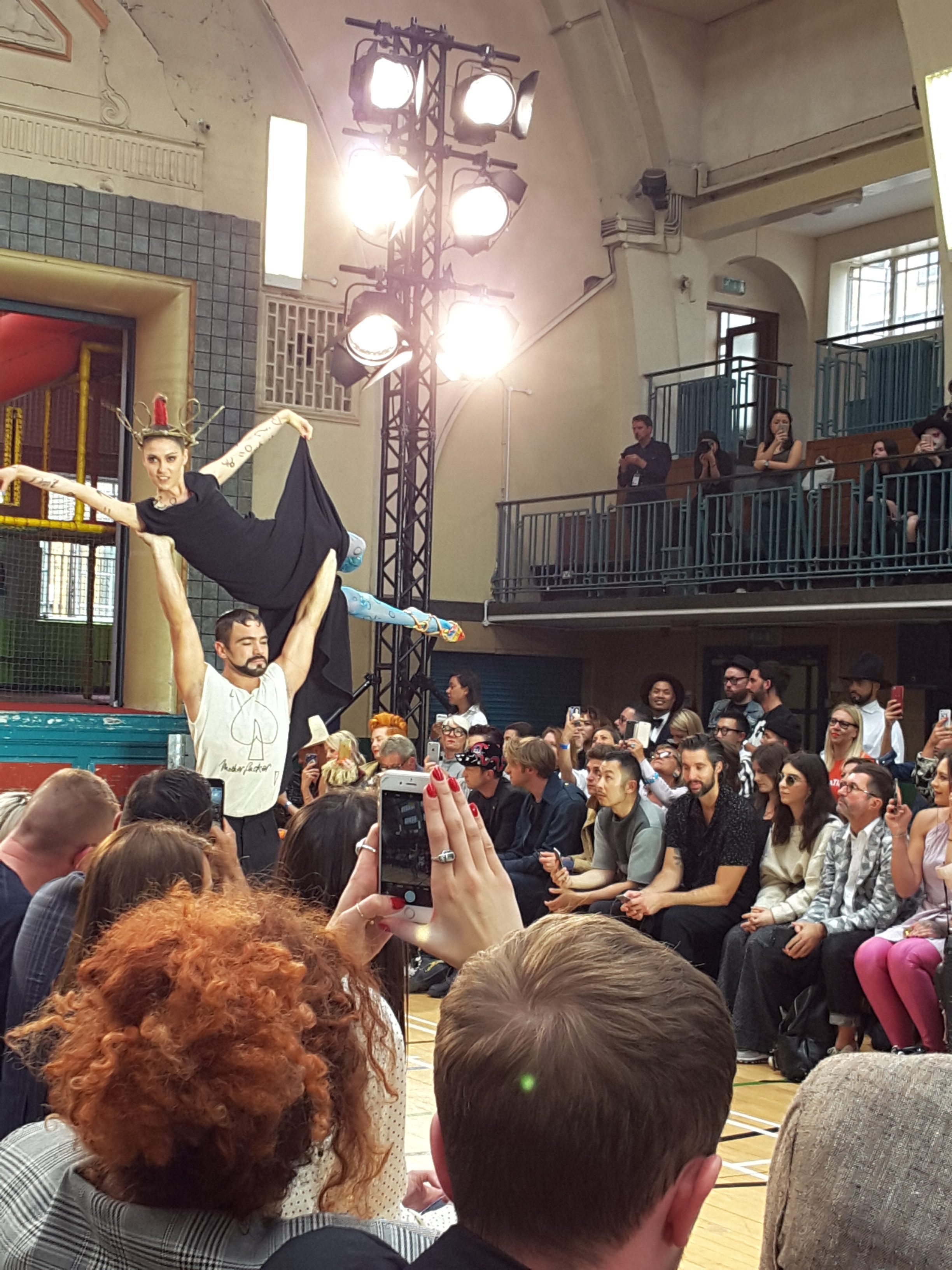 ---
These symbols are aptly named Love, Free World & IOU, Greed Rot $ Propaganda, War and Giants like Shell and Monsanto who rape the Earth.
---
Models saunter down the runway with faces full of makeup which will express each of the 4 symbols inspired by Vivienne Westwood's collection 'We are MotherFucker'.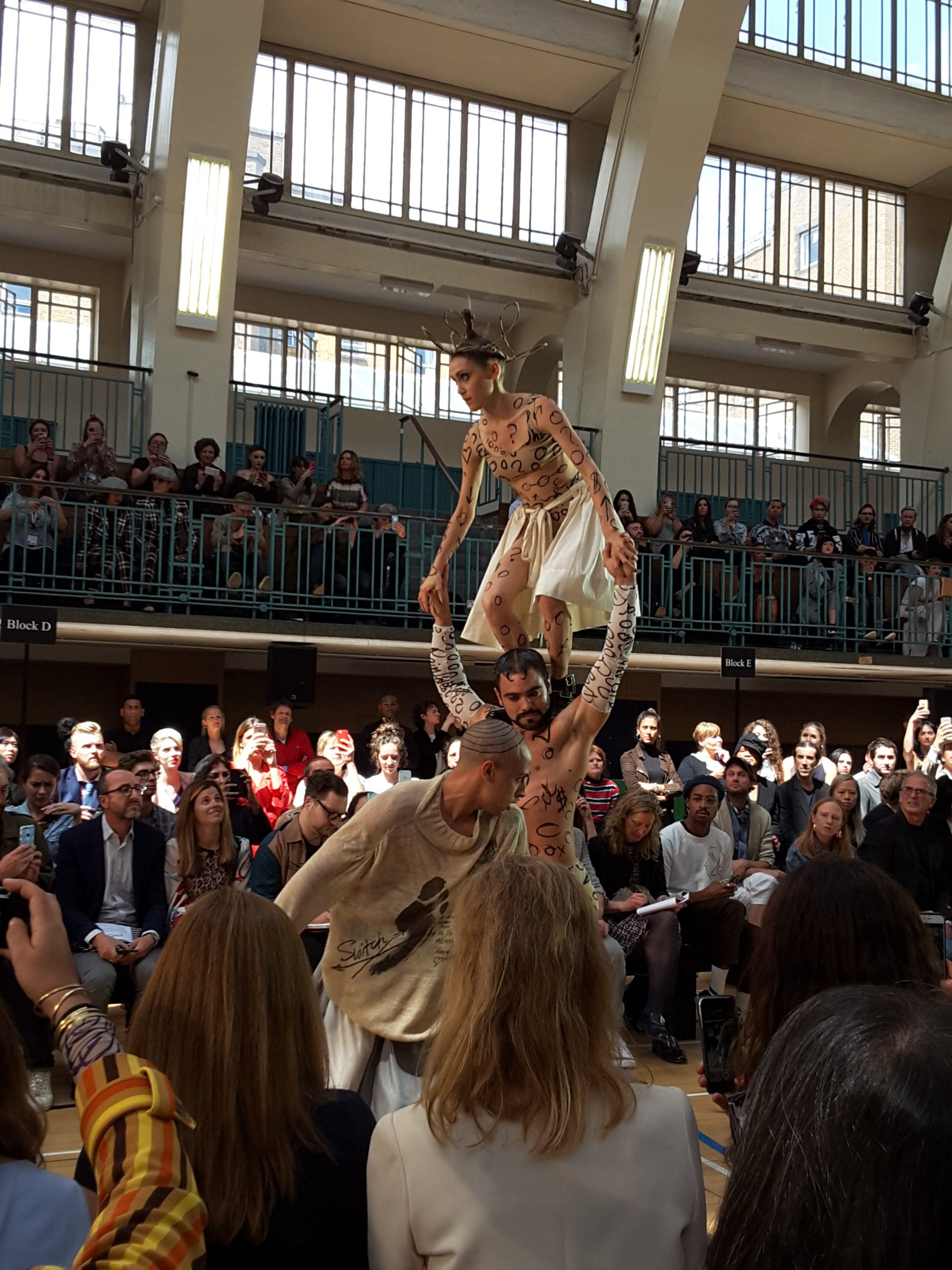 Clearly there was no fashion theme but a political message to win the fight for the free world to save the earth was evident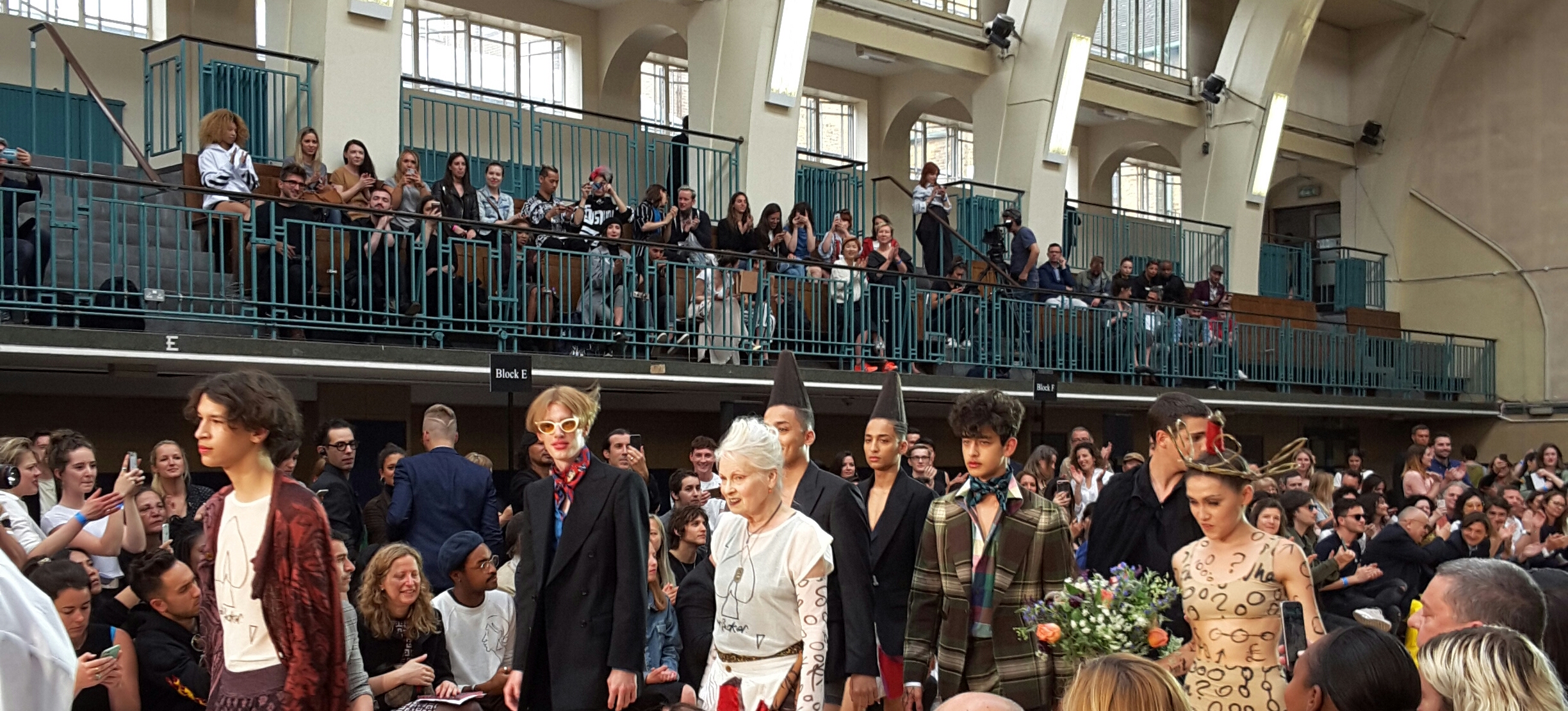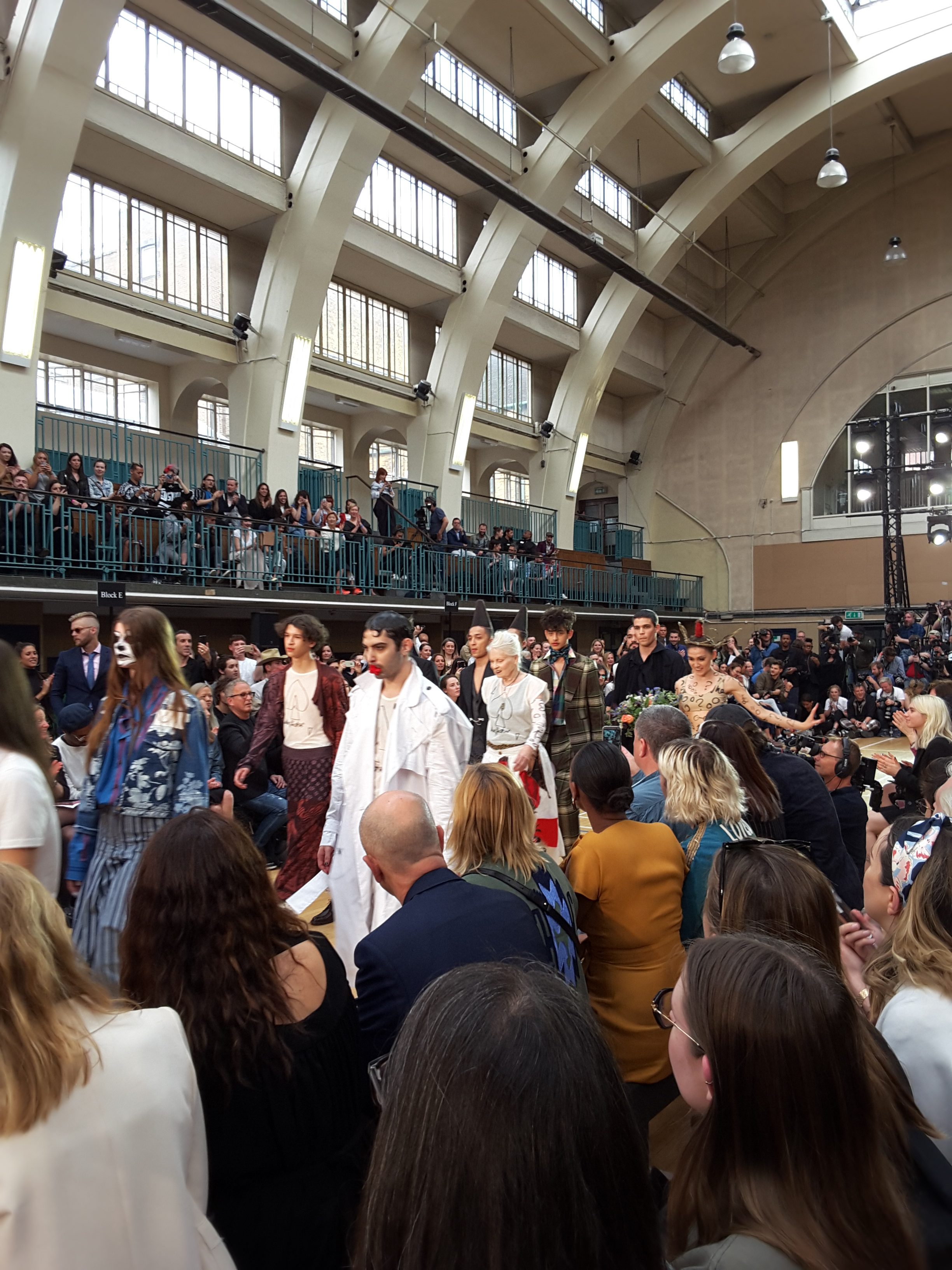 This season Style makes a stance for a greener and sustainable planet
The most important message of them all 'Buy Less Choose Well, Make it Last' for a greener planet. We just loved it.
Editorial Disclaimer: As always, all opinions are my own and I will never promote something I don't personally support and believe in. I was an invited guest to the show by the Brand Rep. Opinions expressed here are the author's alone, not those of any retailer or brand, and have not been reviewed or endorsed by any of these entities.
I'm a writer, Men's Lifestyle blogger, Contributing Style Writer, and Digital Marketer. In recent years, I've been published on Yahoo! Style, Yahoo! Travel, and others. Named Top 10 UK Men's Lifestyle Blog on the web to Follow in 2020 by VUELIO. Check out my YouTube Channel and follow us Twitter #TheJoeyJournal TikTok @TheJoeyJournal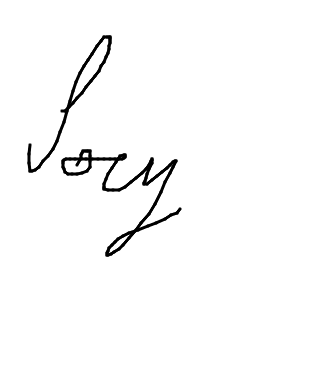 London Fashion Week Mens
Menswear
oliver spencer jacket
Pictures
Social Media
vivenne westwood
vivienne westwood bags
vivienne westwood belt
vivienne westwood bracelet
vivienne westwood earings
vivienne westwood jewellery
vivienne westwood mens
vivienne westwood mens watches
vivienne westwood necklace
vivienne westwood purse
vivienne westwood shirts
vivienne westwood shoes
vivienne westwood t shirt
vivienne westwood watches
Writing