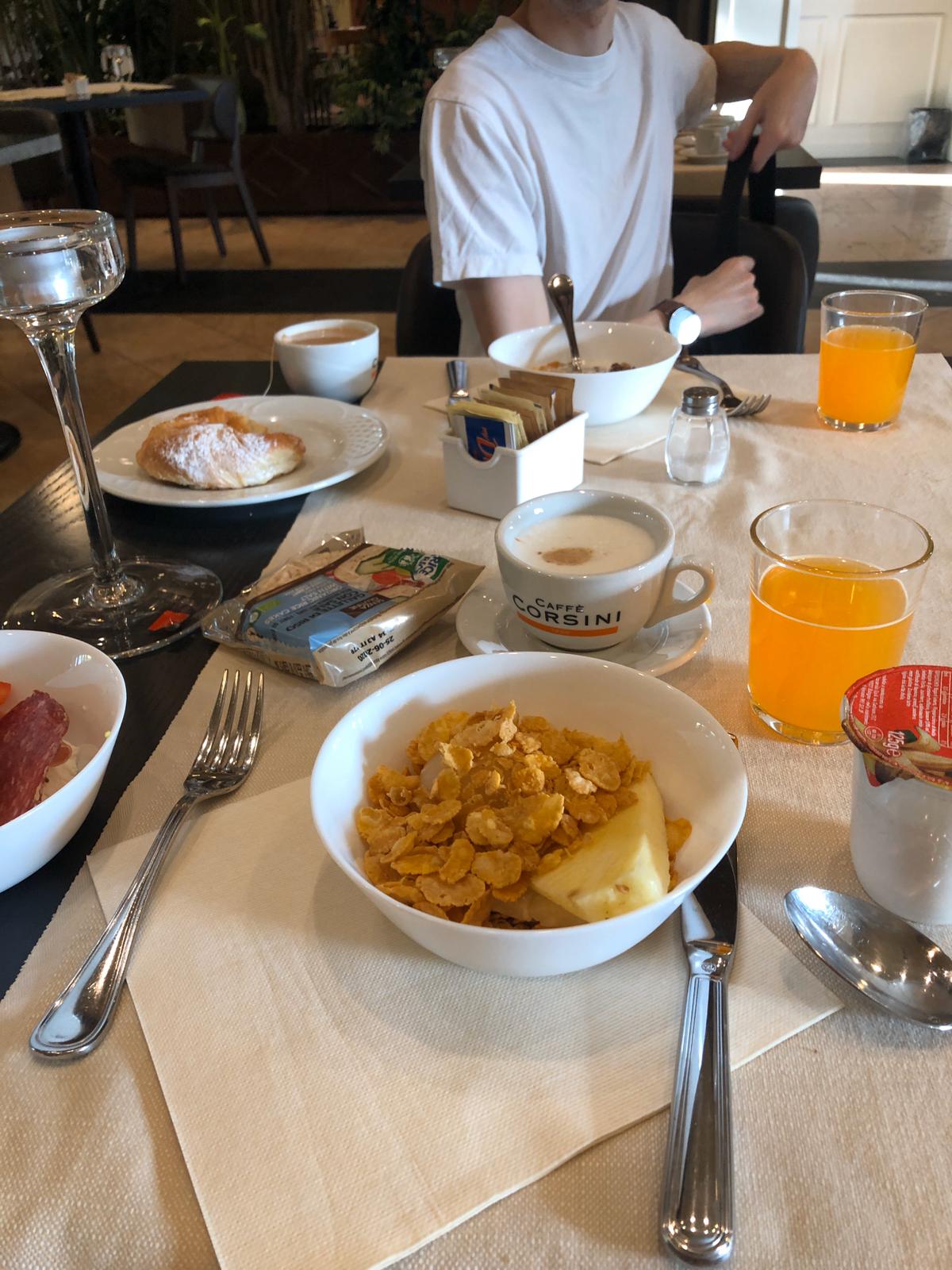 So a few months back, Jenny and I were invited to spend a couple of nights at the elegant Art Hotel Museo in Tuscany and we of course jumped up the opportunity to see the Leaning Tower of Pisa on the way there. Situated in Prato province, this 4 star Tuscany hotel offers one of the best stays in the city, and has held a renowned reputation for Europe's leading Textile Industries. We were offered one of their Classic Suites with views over The Contemporary Art Museum L. Pecci and access to their gym facilities to car hire service.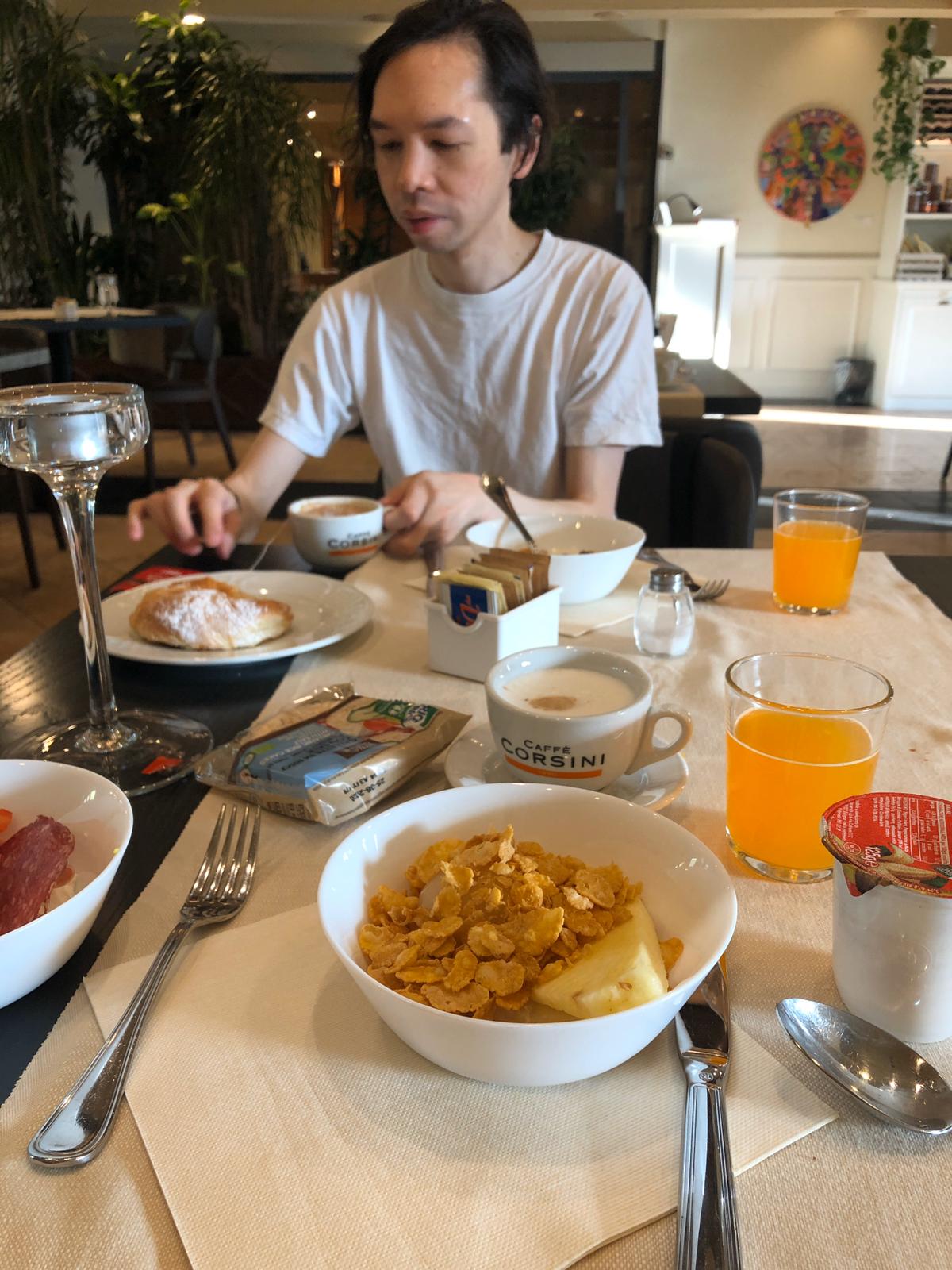 Let's start with a little introduction about the hotel itself. Since it's founding, Art Hotel Museo was born under the sign of Art both for it's location in front of the Luigi Pecci the center of contemporary art, and has always held a very high standard or both service, and accommodation with plenty of guest facilities and food & beverage options including; close proximity to the history city allows visitors to enjoy art, design, fashion and shopping in numerous outlets.
"We offer all our guests comfortable and cosy rooms (106 rooms including 2 executive, 3 deluxe and 4 suites and our renovated Classic Plus and our Designer Rooms on 04th Floor) as well as functional spaces conceived and designed to offer complete satisfaction in a setting of total relaxation. Art Hotel Museo is not only the meeting point of reference in Prato but it is also an active and dynamic hotel in the area."
From the Art Hotel Museo Website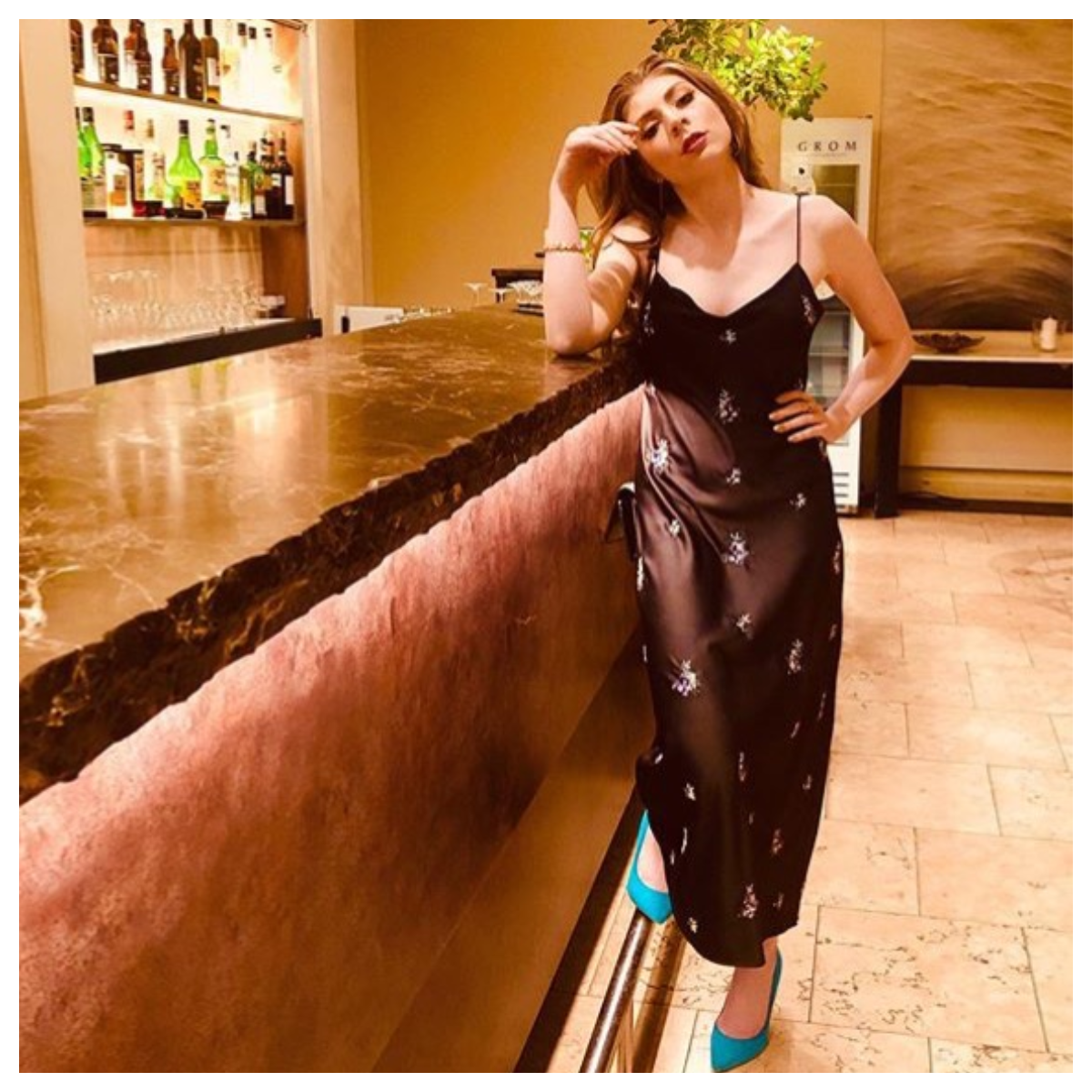 I've got to say that this is one of the best hotel stay experiences we've had lately and the hospitality was outstanding. In fact second to none that we'd love to come back again soon. The rooms were very spacious including a separate walk in closet next door to the Bathroom with a modern contemporary feel inside the classic suite. Homely touches through out the whole hotel was so beautiful it was like an Art Gallery with a different theme on each floor. Me and Jen made good use of the Hotel Bar after a day of designer shopping Gigli Mall where we brought new outfits for Milan Fashion Week. The Hotel bar served all our Classic cocktail favourite's from Aperol Spritz to Espresso Martini's, fashion week here we come!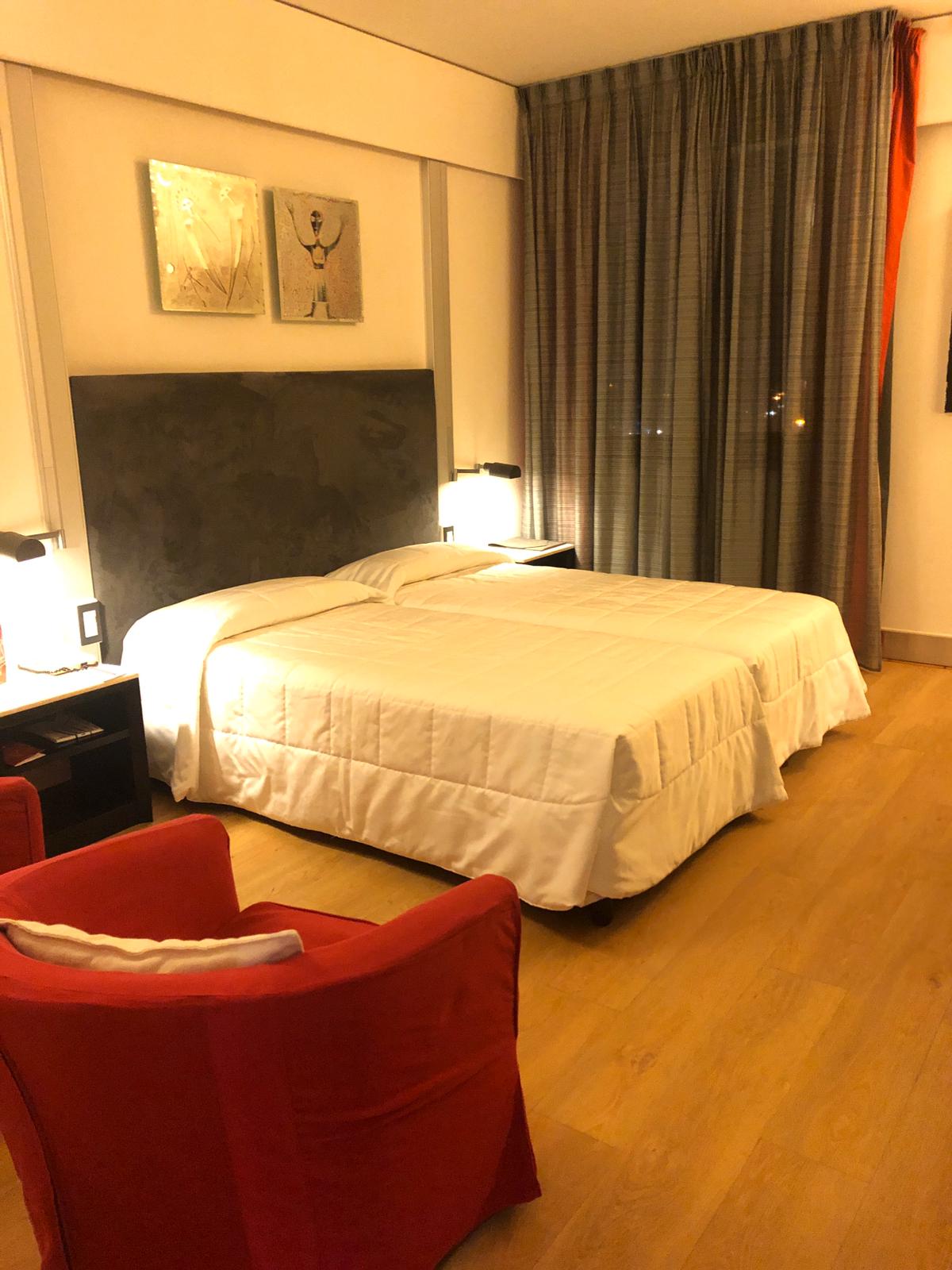 Fancy a sumptuous cocktail or fine glass of Tuscan wine after day of sightseeing and shopping, spot of lunch or formal dinner the hotel has something to cater to everyone with various food and drinks options at the in-house The Opera Arte Restaurant including room service in dinning menu looks delicious. You've got to try their 'Traditional Italian Roman Pizza' Pinsa Romana with it's soft fluffy dough base mozzarella, tomato, basil my favorite here. But, don't forget to try the fresh gelato ice cream served as a desert option is just divine the taste of mouthwatering fresh lemon after two courses.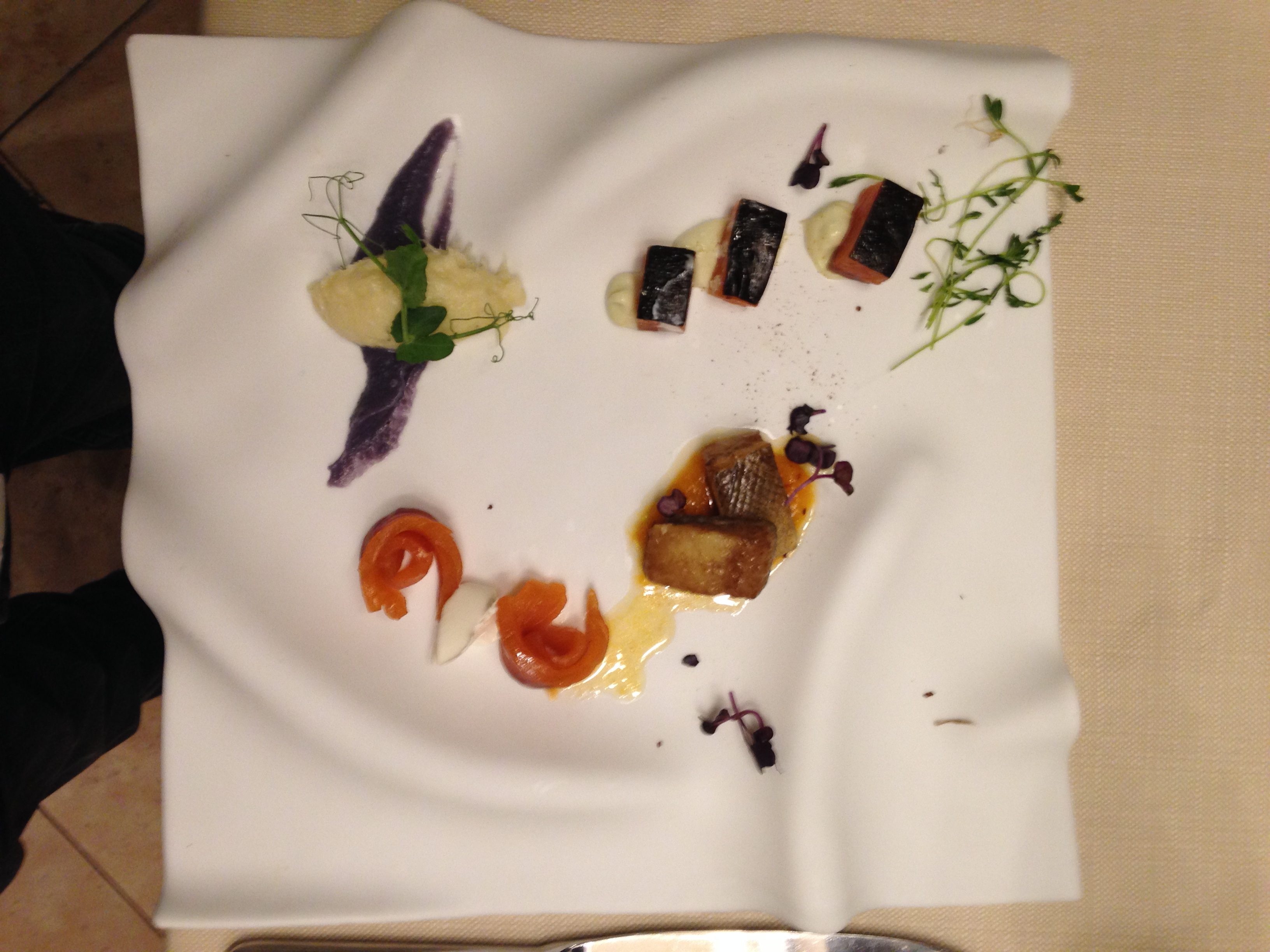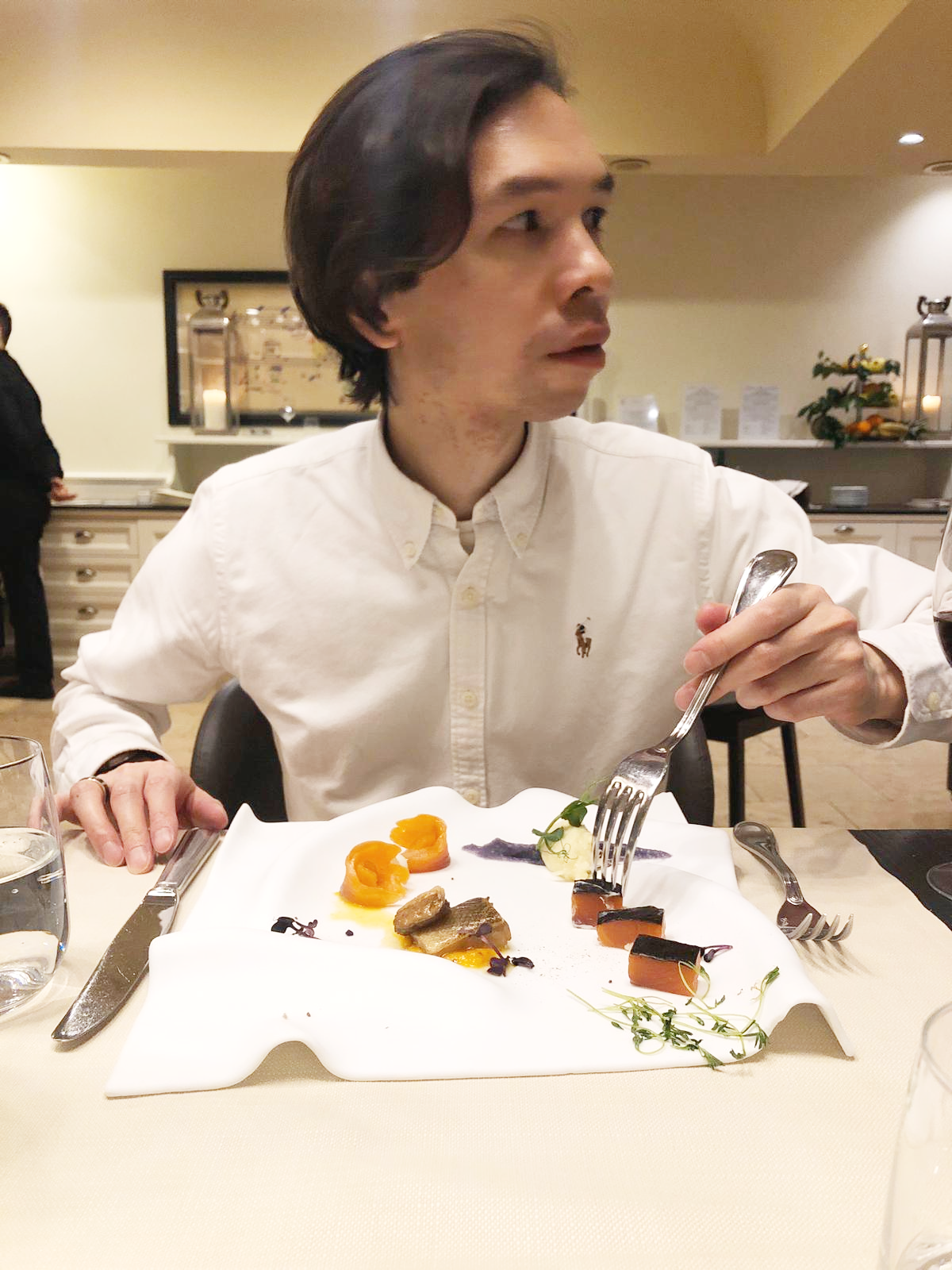 Another delicacy you must try is the Authentic Spaghetti Bolognese made with fresh tomato sauce and wild boar mince instead of beef which we are so used to having back home so it was a real treat to try something new in Tuscany. It would be great to attempt this dish when I get back home as I'm always looking to improve my culinary skills in the kitchen and cooking is enjoyable too especially during the lock down period. I've taken the time to learn new skills and take up new hobbies like watching 'YouTube' cooking channels – looking forward to what cuisine I'll attempt in the kitchen next.
We both really enjoyed our time here in Prato Tuscany and the staff management at Art Hotel Museo were so kind and accommodating to us it made such a real difference for our stay. This hotel is also perfect for business travelers equip with conference rooms as well as holiday makers looking for a relaxing stay on vacation.
The outdoor pool and spacious garden are ideal for a fun summer with pop up bar and the hotel is Pet friendly too. For us, it was all about taking time to switch off from our busy itinerary of life in London before the start of Milan Fashion Week. We definitely made the most of it, so if you are after a short weekend break to take in some culture through cuisine, fine wine, dining and shopping then this would be the ideal hotel to check out what Prato has to offer. I discovered that Prato is known as The Textile City throughout history portraying cultural significance of fashion to wine in Tuscany's winery's and vineyards is very intriguing for wine lovers alike.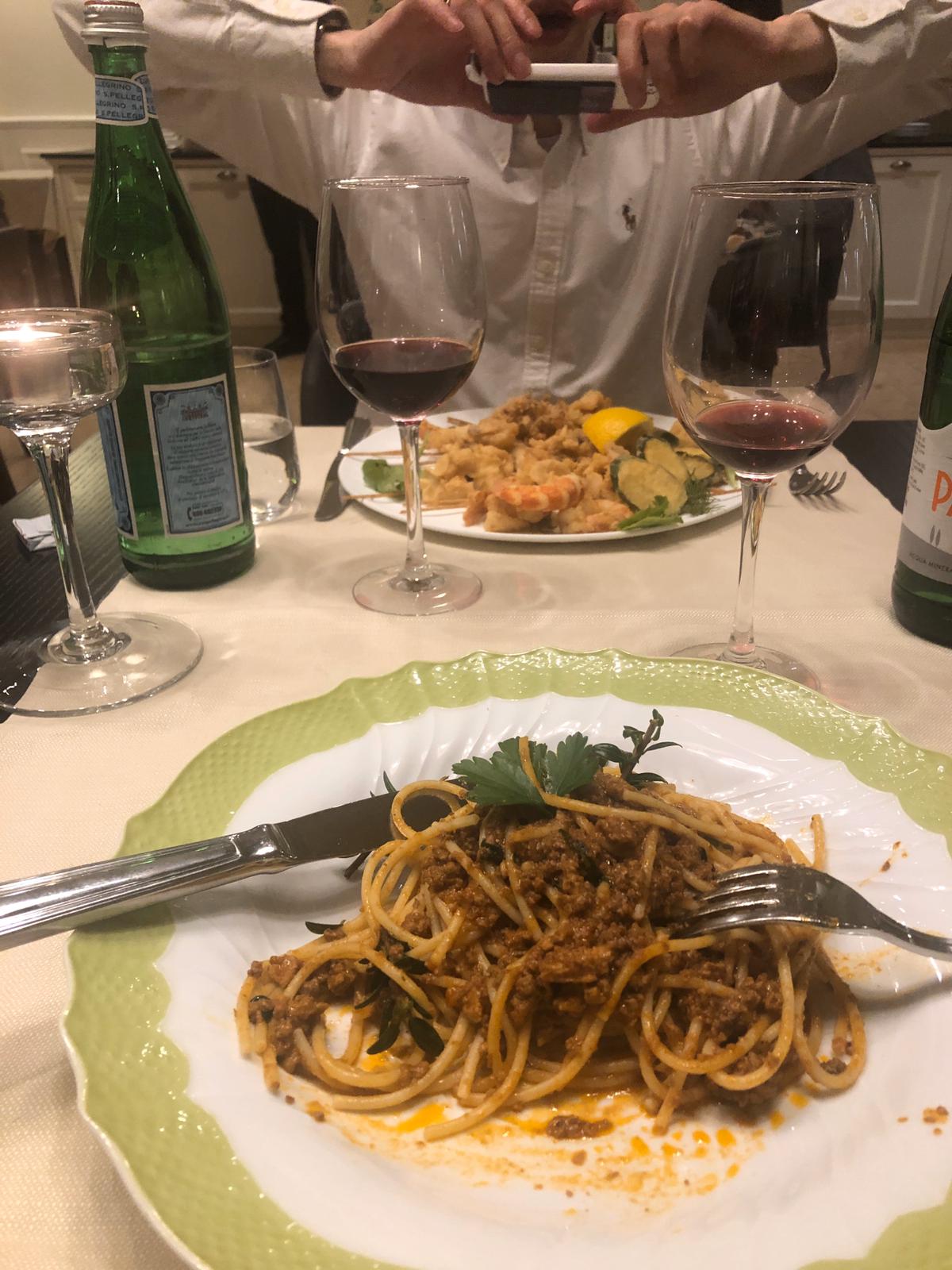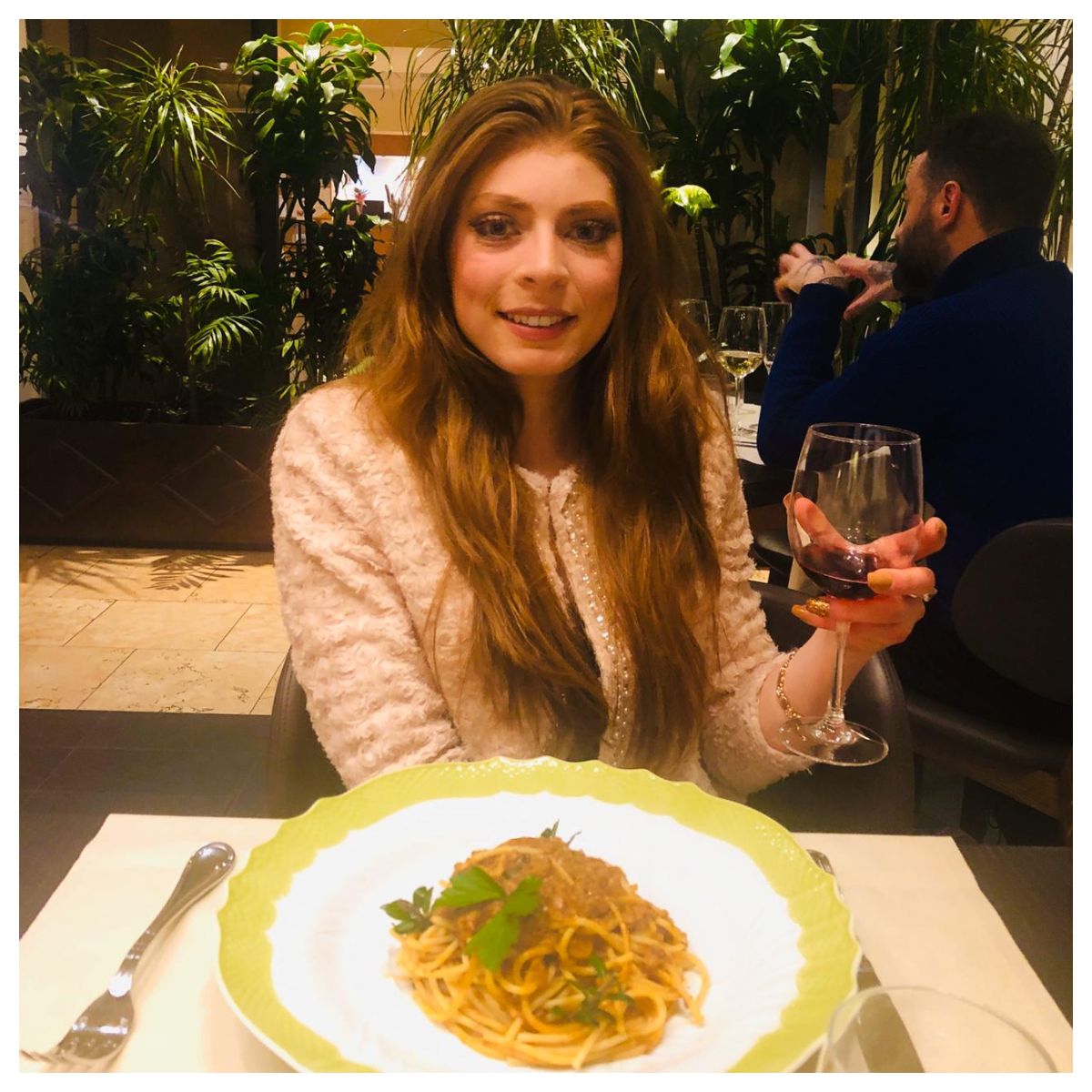 Editorial Disclaimer: #AD A huge thank you to Art Hotel Museo for hosting us and for providing a wonderful, stay in Prato. As always, all opinions are my own and I will never promote something I don't personally support and believe in, regardless of who foots the bill. Also I would like to Thank ryanair.com for sponsoring my return flights itinerary between Pisa, Milan and London during Camera Moda Milano Men's Fashion Week and to both companies for making this trip possible.Opinions expressed here are the author's alone, not those of any airlines or hotel chain, and have not been reviewed or endorsed by any of these entities.
Some of the above links are affiliate links and I will earn a tiny percentage of the sale if you purchase through them at no extra cost to you. Thanks for supporting The Joey Journal!
For more information and booking enquiries on Flights to Pisa & Hotel Reservations including the Hotel Restaurant at Art Hotel Museo Prato Italy, please visit
ART HOTEL MUSEO
Viale della Republica 289
59100, Prato Italy
+39 0574/578888
info@arthotel-museo.it
+39 0574/5787
OPERA ARTE & RESTAURANT
www.opera-arte.restaurant
+39 0574/578888
RYANAIR AIRLINES
Follow along and Connect on Social Media
Instagram @art_hotel_museo
Instagram @ryanair #ryanairstories