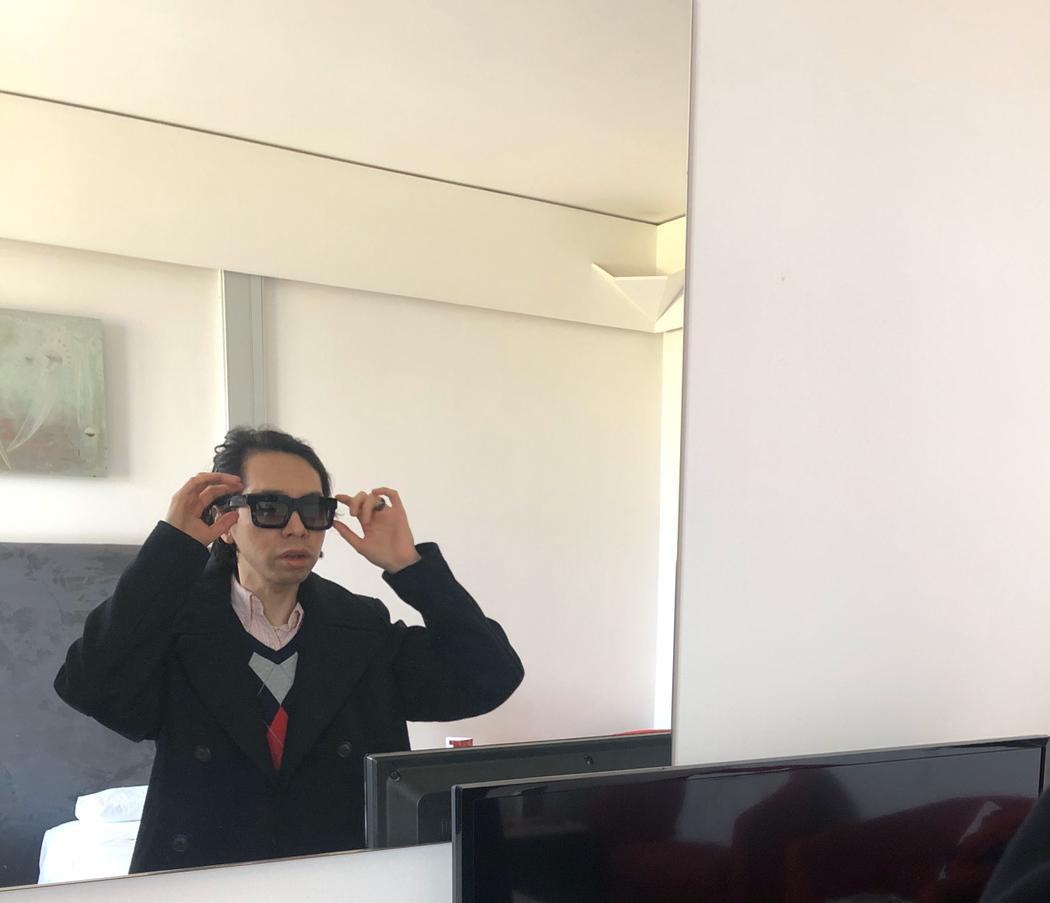 TUSCANY – TOSCANA
Discover the path from Fashion to Wine in Tuscany's wineries, vineyards and Prato The Textile City.
First day in Italy today, "Ciao—Buongiorno" from me and Jenny after two hours sleep getting straight off of a plane to see the picturesque leaning tower of Pisa was very cool indeed. As a matter of fact it's known as one of the seven wonders of the medieval world believe it or not, but it's true. I'm so glad to be here and have the opportunity to see it during my press trip to Europe before exploring Prato then onto Milan for Men's Fashion Week.
The sky was lit up bright blue and felt like spring time rather than winter season. It was about 12 degrees when we got there so we're able to sit outside with our pasta and pizza and enjoy taking in the atmosphere. We had the most wonderful lunch. Pasta and wine made in the town we visited was authentically Italian just the way I like it.
Since being in Italy over the long weekend I literally consumed my body weight in carbs being mostly pasta and wine, it was so delicious as everything here in Italy is very freshly prepared.
I was so happy to be in comfy clothes this day as we had just left the Pisa airport and still had our suit cases on us both with hand luggage but we managed it fine. The restaurant was called Ristorante Pizzeria Duomo. They did gluten free pasta! which Jenny my friend couldn't believe as she was so overwhelmed by it and food options. When they make it in Italy it's just sooo much better.
A litre of wine was only €8. Such a good price … especially if you're wanting a rather chilled relaxing afternoon lunch to watch the people go by. After all that traveling – it was so worth it having some time to ourselves. The staff were really kind and accommodating I really recommend this place if you're ever going to visit Pisa for a day trip excursion on route to Florence via Prato.
THE BEST HOTELS IN TUSCANY

ART HOTEL MUSEO
During Day one of our press trip – from Pisa to Prato we stayed at @art_hotel_museo. The whole hotel was so elegant with character and contemporary themed just like an art gallery housed on each level.
It had a different theme on each floor. It had the Art room. We literally took loads of pictures! I loved this place so much I definitely want to come back in summer and try out their outdoor swimming pool as it's closed during the winter months.  I can't recommend this enough! If you're going to Prato Italy via Florence for Pitti Uomo then definitely book this hotel  – you won't be disappointed. Not forgetting it's fantastic location is great too for a day trip to 15 minutes by train to "Firenze" which is Florence in Italian just so you know.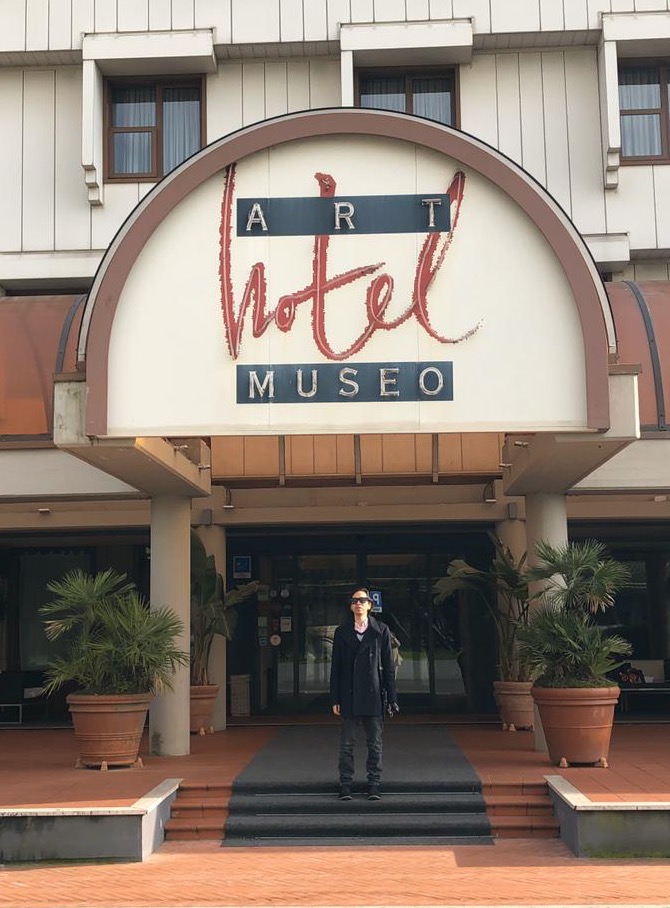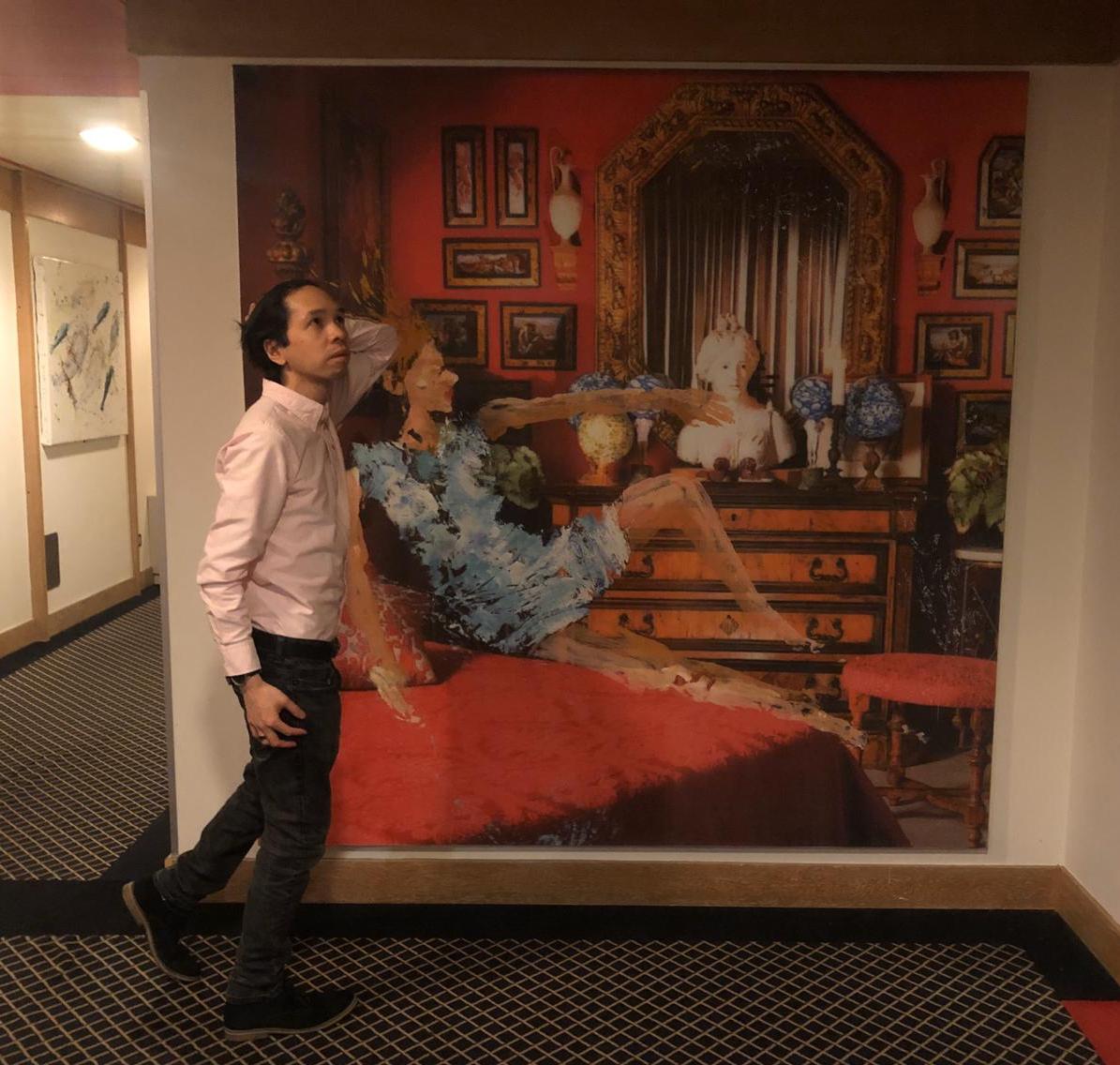 This wonderful  4 Star hotel located 1.6 miles from the centre of Prato feel more like a 5 Star hotel as it boast luxury facilities including an outdoor swimming pool, classic to deluxe room suites and wellness spa with excellent customer service at Art Hotel Museo. Standard Hotel Rates apply – per night for 1 person only staying in a Classic Room Only Rate is 81 Euro's and Rate with Breakfast Included 85.50 Euro's.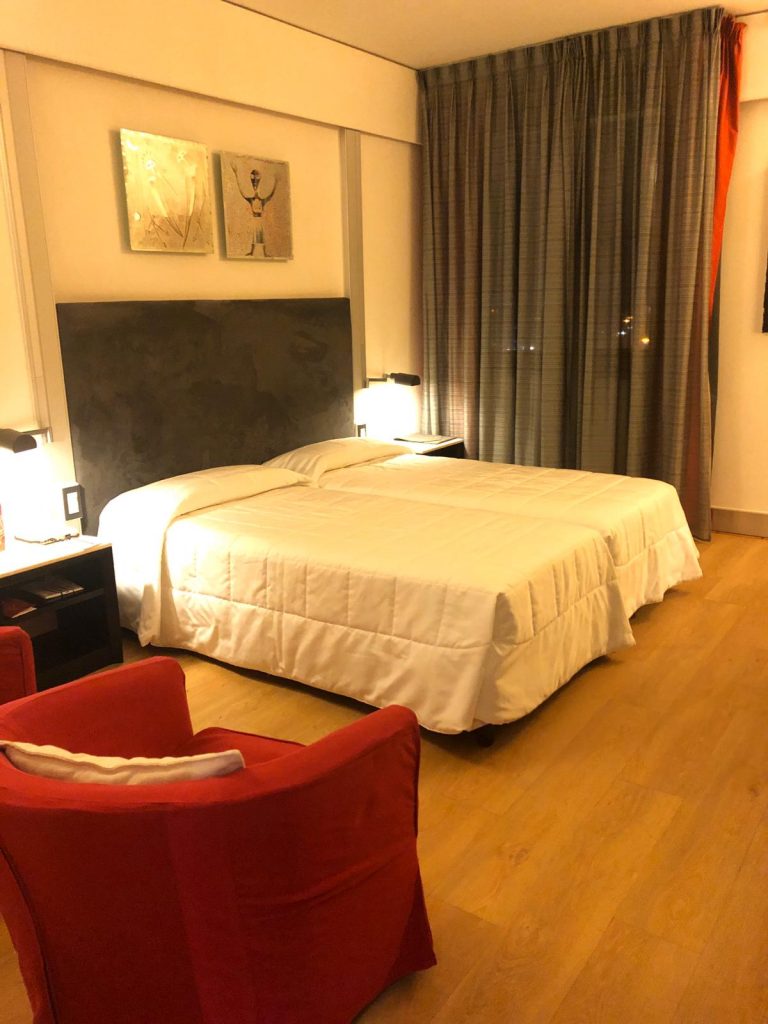 The elegantly presented hotel suites with contemporary interiors have unique art work hanging in each room which are very spacious clean with minimal details.
Extra's include a fully stocked mini bar, a dresser with flat screen television and oh wait the best part the walk in wardrobe closet every fashionista's goal even more storage space to keep clothes and prep outfits so it feels more like home made all the difference.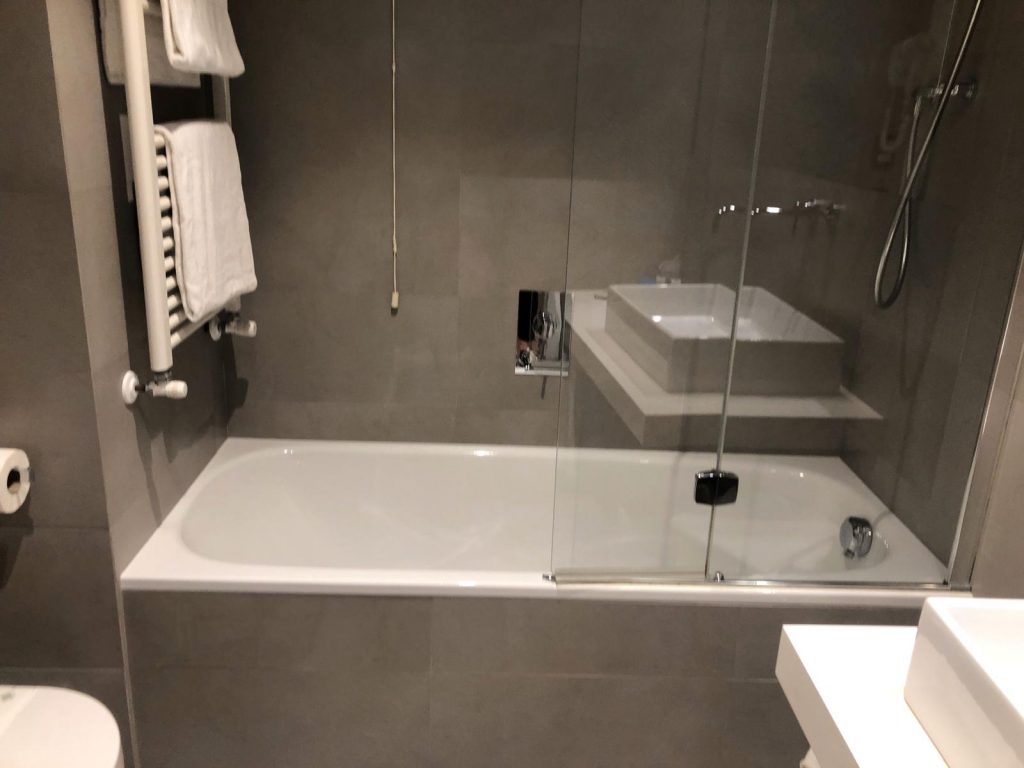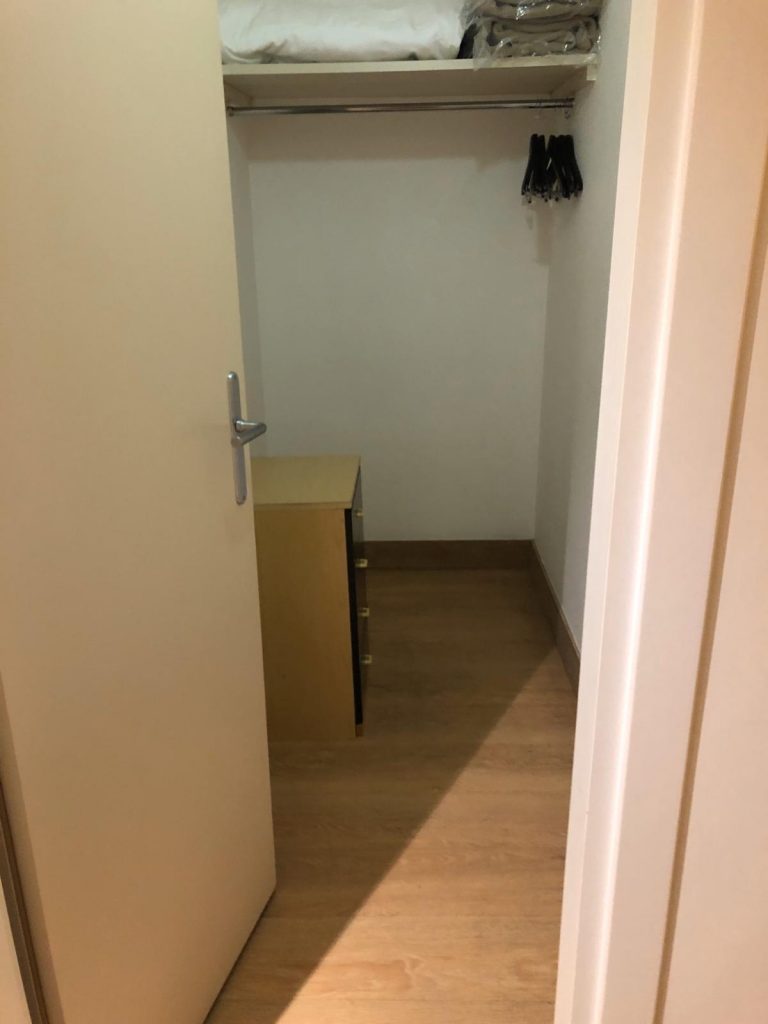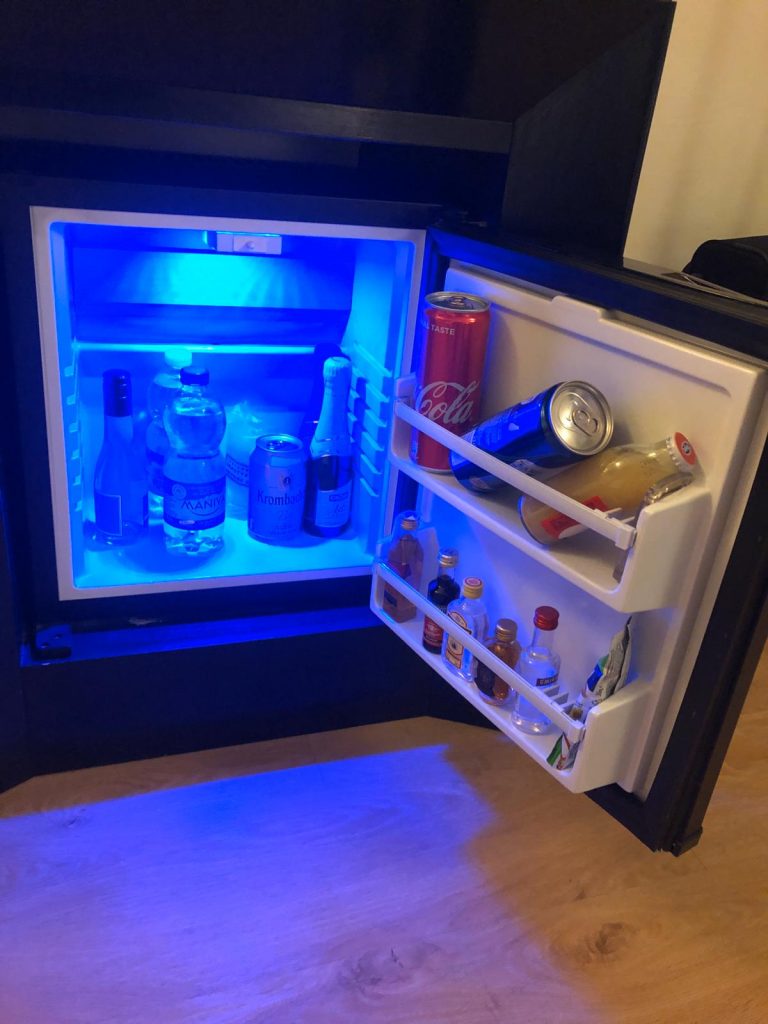 The modern sleek bathroom as shower room, bathtub combi, bede with well equipped mod cons was up to the highest standards one would expect from a 4 Star Hotel unrivaled to other hotels I've stayed in before felt very luxurious indeed. With free WiFi access, the elegant rooms feature air conditioning and most have a flat-screen TV. Their bathrooms are complete with a hairdryer and toiletries.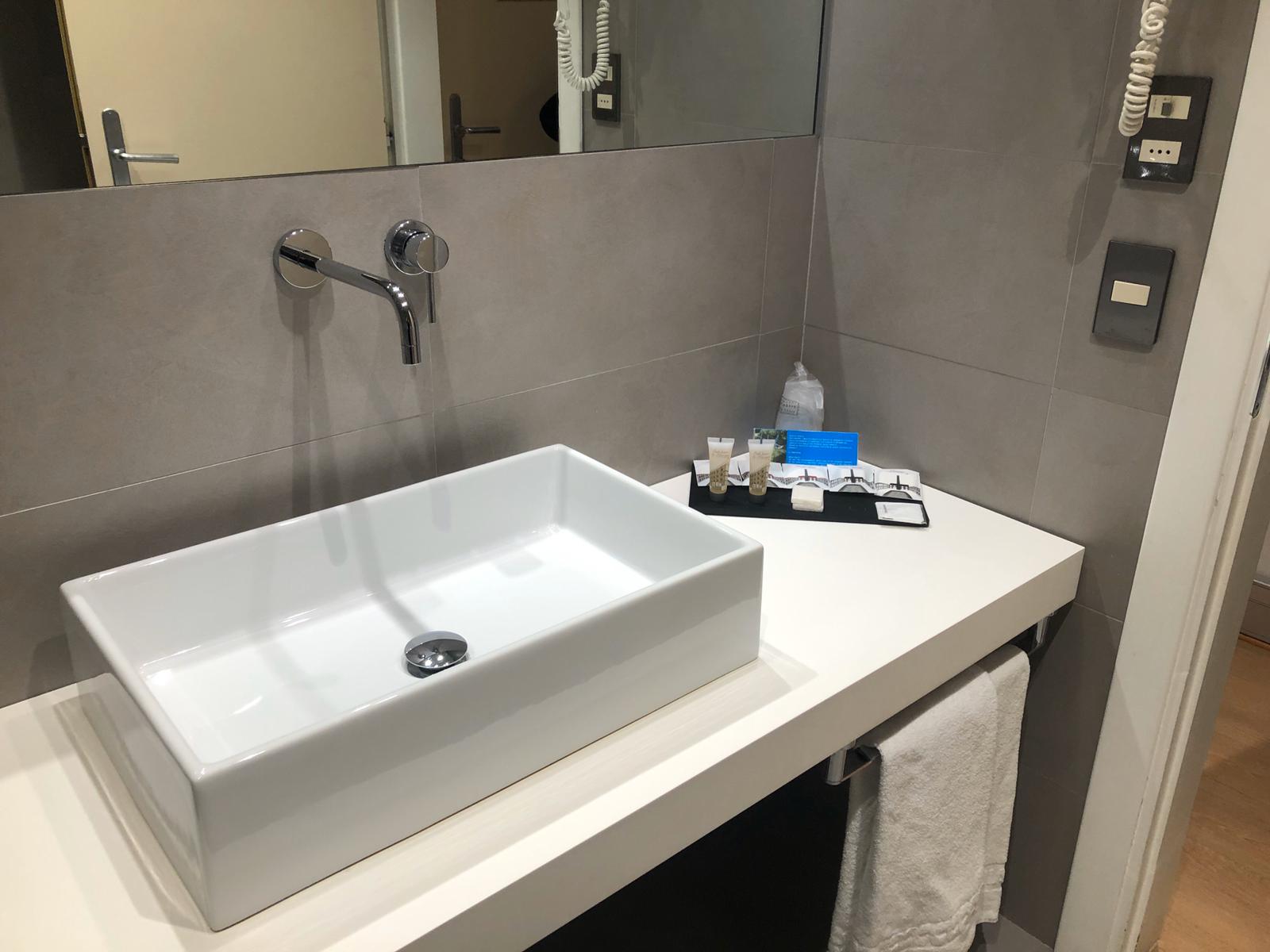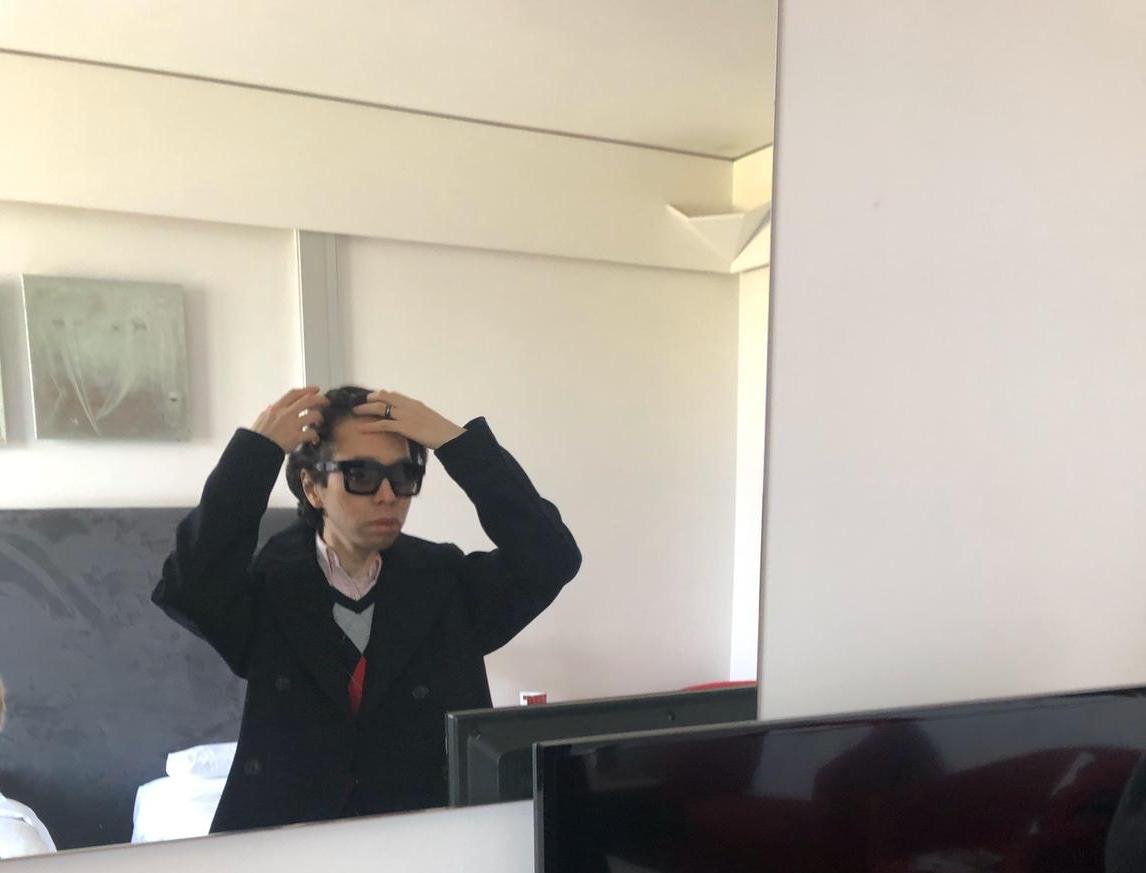 ---
Things to try and Experience
---
PITTI IMMAGINE UOMO
"Prato is a must see hidden gem 15 minutes from Firenze and convenient for Pitti Uomo Florence Fashion Week the home of classic Menswear, Celebrating fine craftsmanship and art of tailoring. This event is held twice a year in January and June.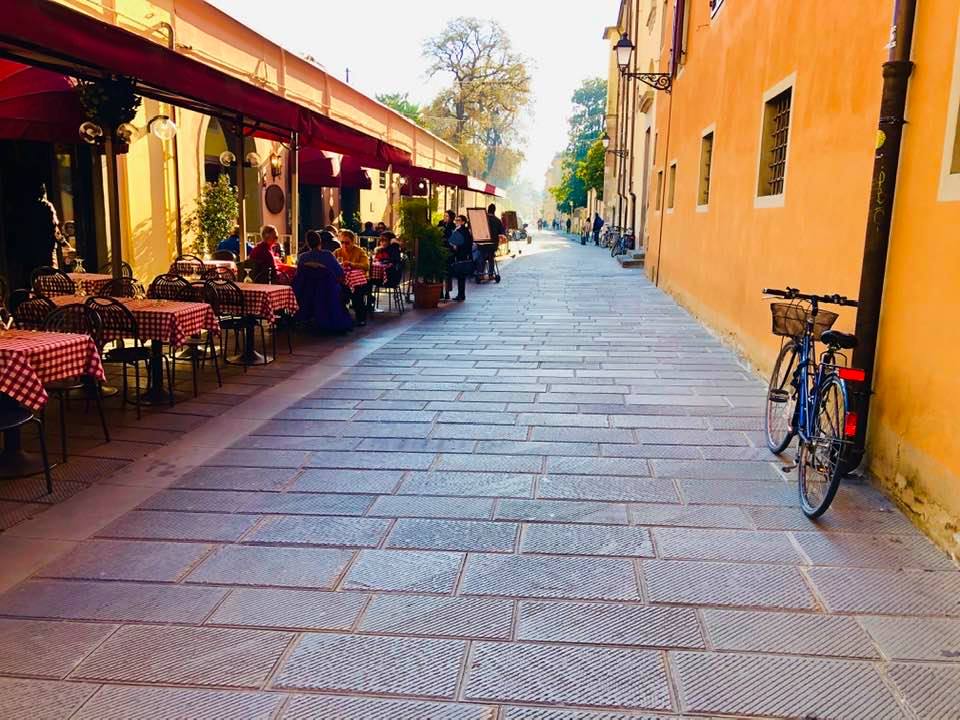 THE PRATO TEXTILE MUSEUM
Apart from the Art, Culture, and Gastronomy Prato is also renowned for the Textile Museum & Lazzerini library are dedicated to both historic & contemporary textiles in a 19th-century mill. It's a well known fact that Museo de Tessuto is one of the well recognised European Institutions dedicated to studying, preserving and promotion of ancient, historical and contemporary textiles housing an archive of textiles from Italy, Europe and the rest of world. It's definitely well worth the visit if you want to find out more about the European routes of Industrial heritage and the intricate part it played in the history of Prato and its significance in the worlds textile industry.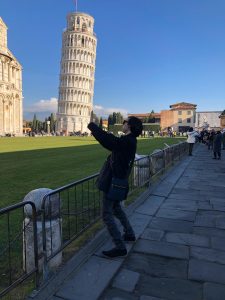 So, just how beautiful are the side streets of Italy that I was just so overwhelmed by it's charm. This photo was taken by my friend Jenny in the street where we dined for lunch at one of the Italian Trattoria's – known as typical Italian Restaurants. We were just a stone's throw away from the Leaning Tower of Pisa it was well worth the visit on route to our Hotel in Prato near Florence which was spontaneous on the day. I'm so glad we had the chance to make the most of our first day in Italy doing a bit of sightseeing while we can in the short space of time.
We dined for lunch at one of the Italian Trattoria's – known as Restaurants Italy.
DESIGNER LABELS & SHOPPING

GIGLI SHOPPING MALL
For those who enjoy a spot of shopping the Gigli Shopping Mall Prato's largest shopping mall is a 10 minutes taxi journey away from high street to designer labels Zara, H&M to Tommy Hilfiger, Calvin Klein and more.
You will find here a wide mix of retail stores and eateries in a bustling shopping complex with whimsical accents on Via San Quirico, 165, 50013 Campi Bisenzio FI, Italy
Myself and Jenny just couldn't help ourselves as we were both tempted by the January Sales and to shop for statement staples to match our outfits ready for Milan Fashion Week.
It's very near Prato and Florence, great if you're looking to find good quality stores with good prices in Tuscany, this is the place to be.
DISCOVER A TASTE OF CULTURE THROUGH CUISINE
OPERA' ARTE & RESTUARANT – ART HOTEL MUSEO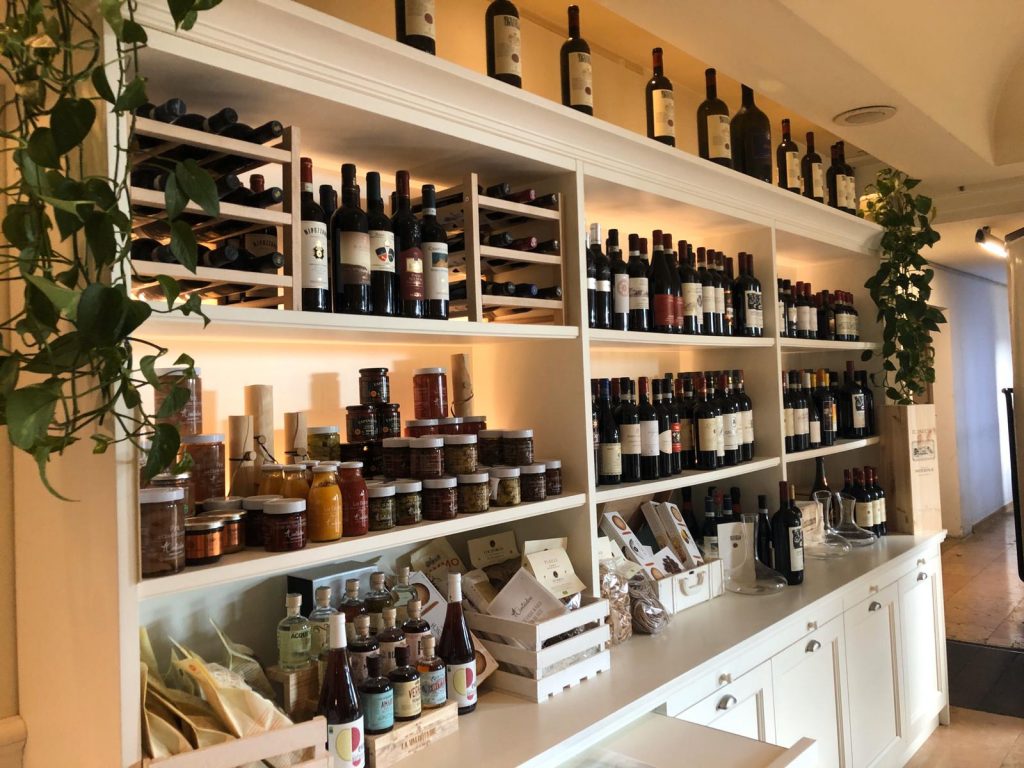 One of the best things about staying in a hotel in the country you're visiting is to sample their local food and wine which means more pasta and wine for me to try out and taste. The restaurant's wide choice of wine selection on display showcases a library bookcase is every wine sommeliers dream with all the Chianti to satisfy discerning clientele just for you keen avid wine lovers.
Art Hotel Museo The maître d' hôtel head waiter, were so accommodating to us it made our stay very special indeed and look forward to return soon. I forgot to tell them that Jenny was gluten free before arriving and straight away they were able to serve Jenny hot Gluten Free bread  & pasta in Italian 'Sensi Glutine' . I also had a selection of salmon, seafood, liver and pizza known as pinsa from Roma cooked differently.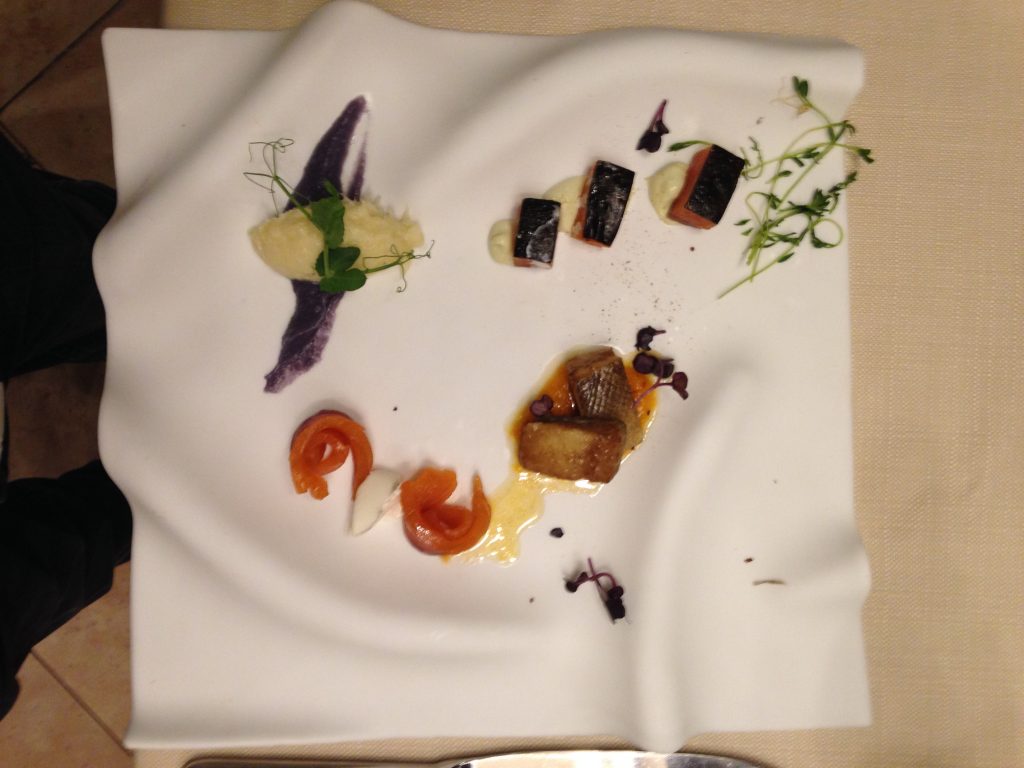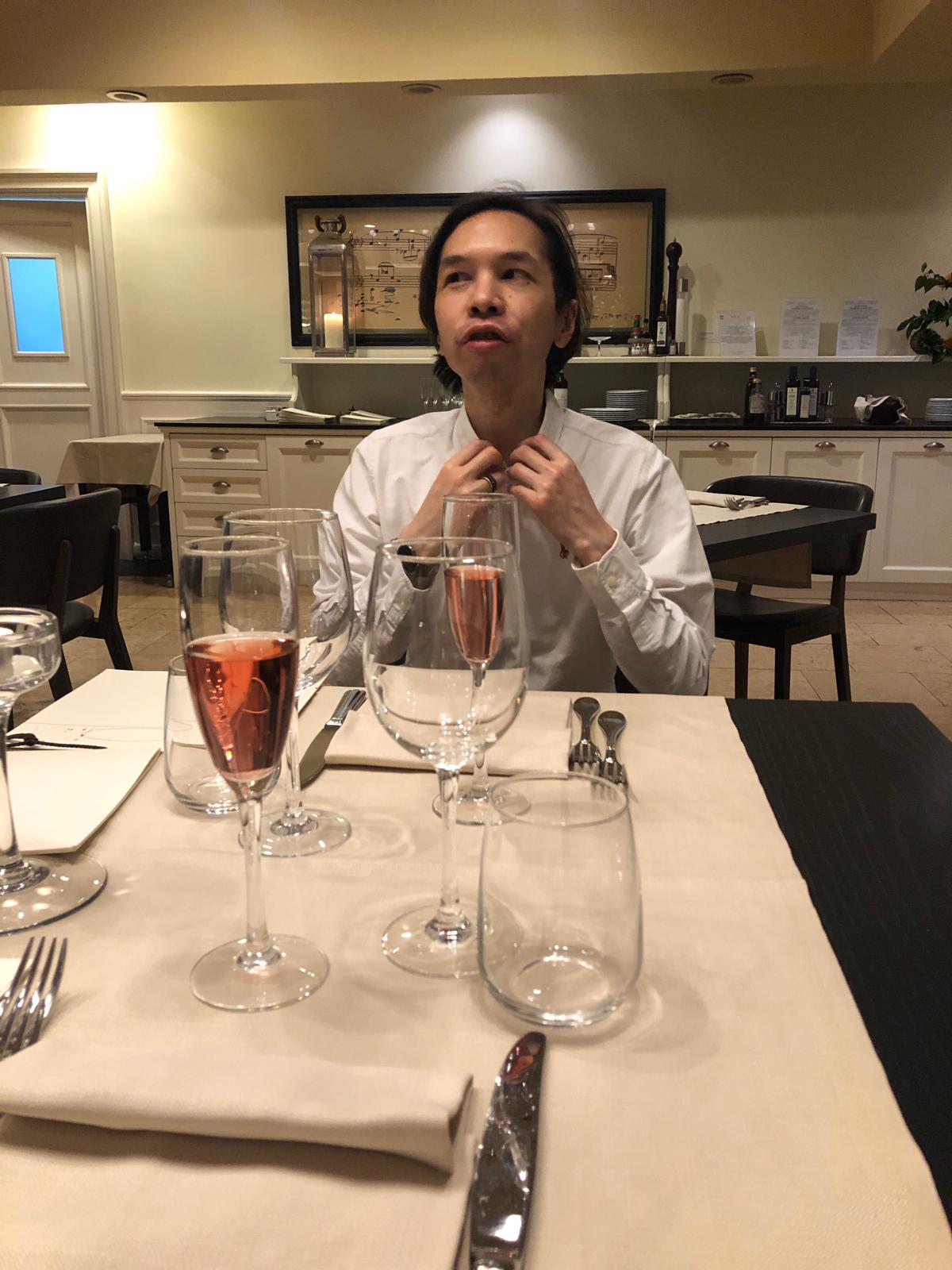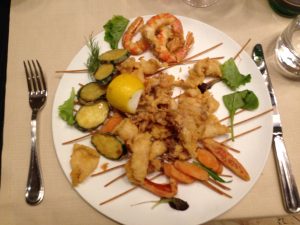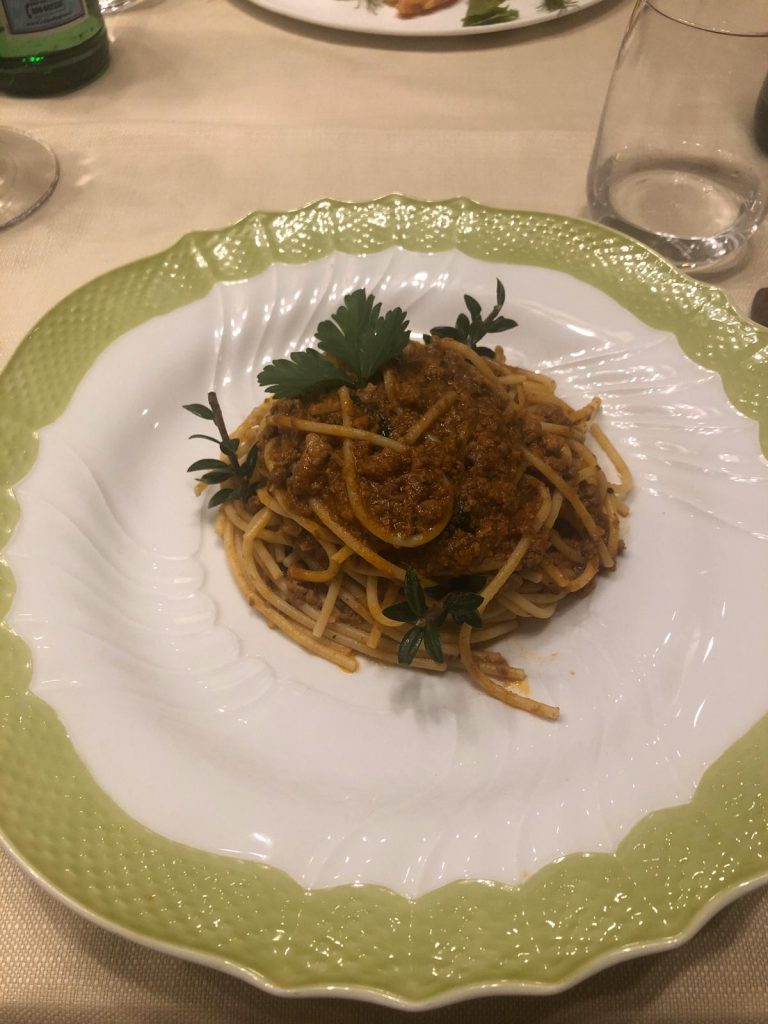 I loved this as I don't eat fresh shellfish on a regular basis so this was lovely treat for me and so healthy too. For a taste of authentic Tuscan cuisine I recommend the Pasta Dish with a twist Tortello of Val Bisenzio with wild boar ragu goes down well with a glass of Chianti red. Their wine taste so exquisite and this was made in the region we were staying in Tuscany.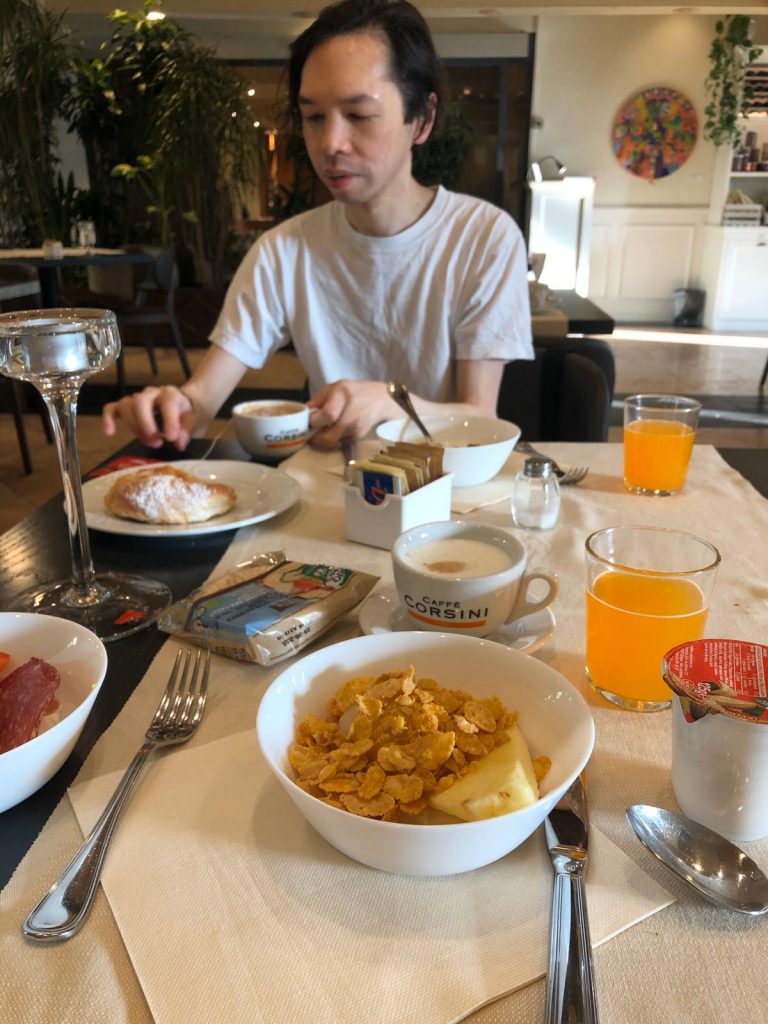 An extensive breakfast buffet is available every morning serving an array of fresh fruit, cold cut meats, fresh pastry's, cereal and more.
A variety of cold and hot beverages from fresh juices to tea and italian coffee too is a great to way to get your mornings off to a good start each day.The Art Restaurant serves authentic Tuscan specialities, along with classic Italian recipes from the Menu beginning with Starters, Pasta, Rice to Main Courses to side dishes. Room Service orders from the food menu option is also available from 4 Euro's. After dinner why not head over to The American bar is the ideal place for a cocktail or local liqueur which my favourites are Aperol Spritz or Campari and relax on the comfy sofa's or at the bar to unwind in the evenings. We wanted the full Italian experience as it was great to visit other part's of Italy during our Press Trip over the 4 day weekend before heading to Milan.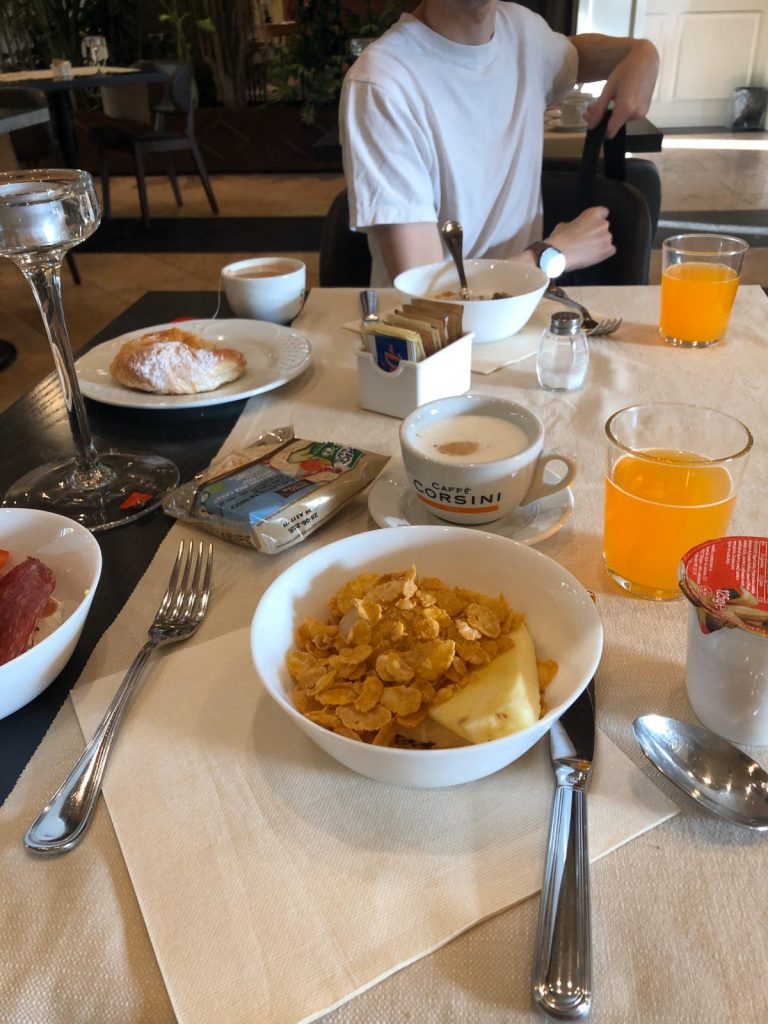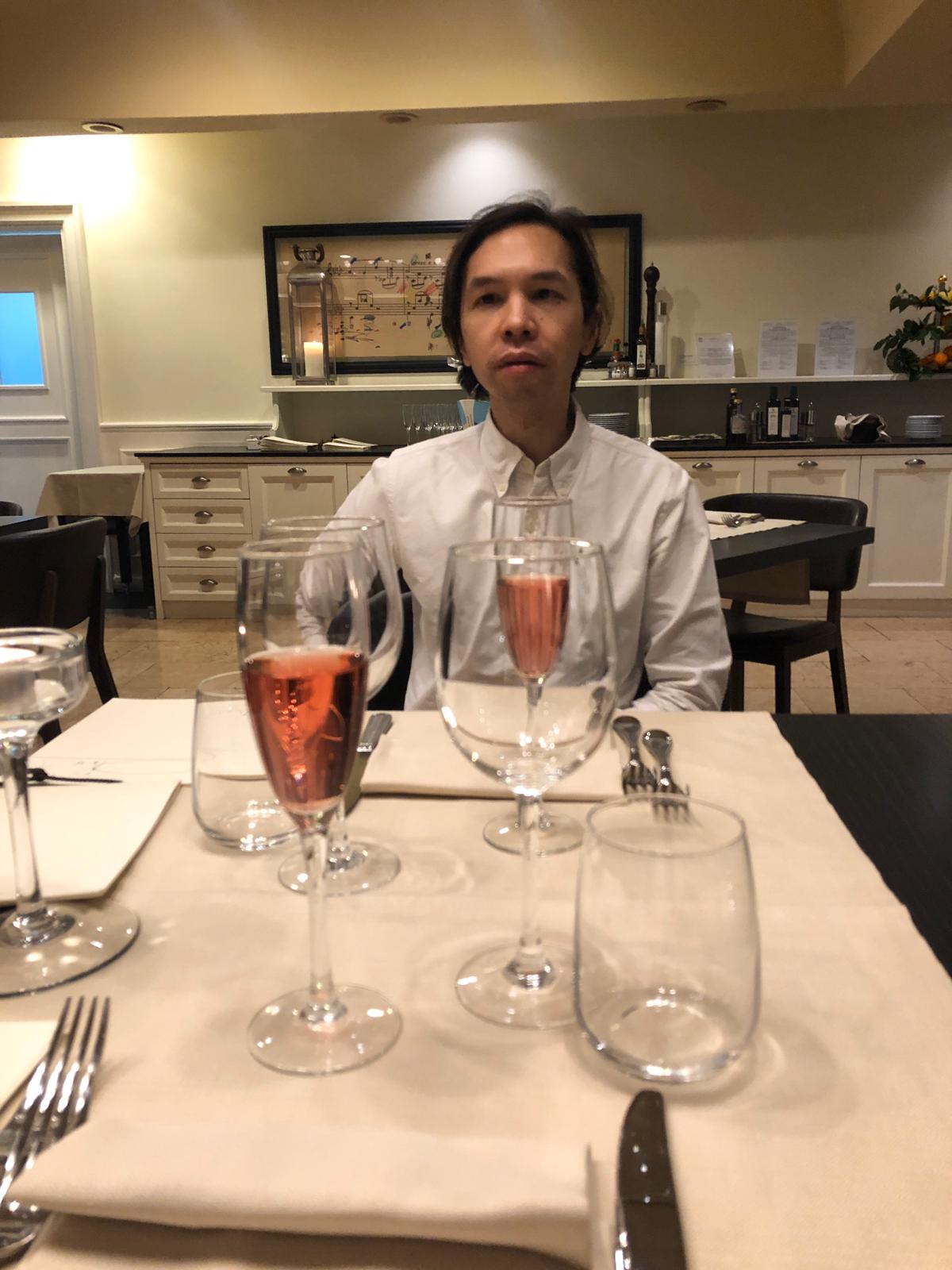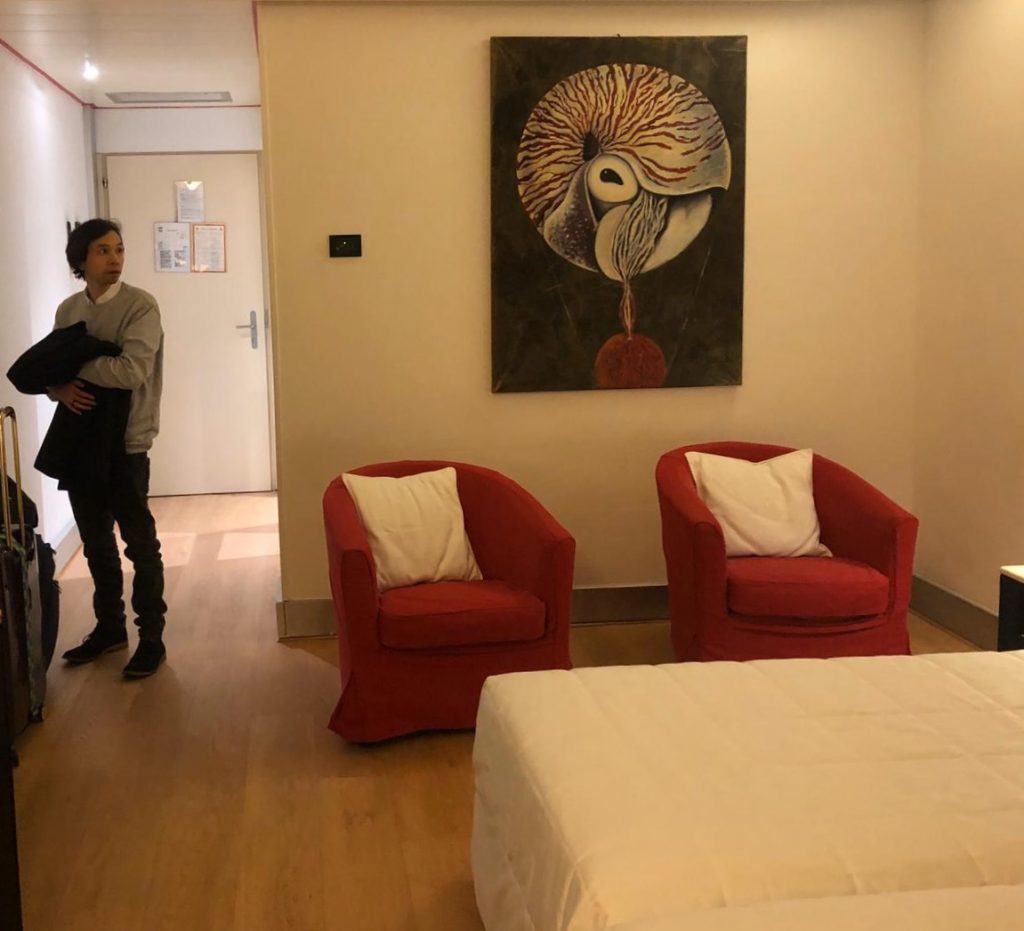 Guests can enjoy free access to a partner well-equipped fitness centre, set 100 yards away. Staff are available 24 hours a day and can recommend sights and restaurants nearby.
HOW TO GET THERE

Flying into Tuscany: main airports in Pisa and Florence. Tuscany has two international airports, the Galileo Galilei International Airport in Pisa and Firenze-Peretola Airport in Florence serves both Europe including connecting international destinations.
From the U.K Pisa is easily accessed by a short haul flight journey duration of 2 hour and 5 minutes from London Stanstead with Ryanair and cost approximately £ 123.98 Return which is fantastic value. You can always rely on Ryanair for competitive price and great customer service with a warm welcome from it's friendly staff who are always very helpful.
Airport Transfer's from Pisa Airport into the City Centre I would suggest taking a Taxi outside the Airport as it's the easier option than taking public transport and cost approx 20 Euro's. Mainland Treno train services from Pisa Centrale Stazione are available and run hourly via Firenze Santa Maria to Prato Centrale Stazione or direct services run throughout intervals daily depending on the train schedules timetable.
For more information and booking enquiries on Flights to Pisa & Hotel Reservations including the Hotel Restaurant at Art Hotel Museo Prato Italy, please visit
ART HOTEL MUSEO
Viale della Republica 289
59100, Prato Italy
+39 0574/578888
+39 0574/5787
Standard Hotel Rates apply so please Inquire with the Hotel's Reservations Team prior to making a Booking
– Rates Per Night for 1 person each Staying in a Classic Room.
Room Only Rate is 81 Euro's and Rate with Breakfast Included 85.50 Euro's.
OPERA ARTE & RESTAURANT
www.opera-arte.restaurant
+39 0574/578888
RYANAIR AIRLINES
Follow along and Connect on Social Media
Instagram @art_hotel_museo
Instagram @ryanair #ryanairstories
Disclosure: #AD A huge thank you to Art Hotel Museo for hosting me and for providing a wonderful, stay in Prato. As always, all opinions are my own and I will never promote something I don't personally use and believe in, regardless of who foots the bill. Also I would like to Thank ryanair.com for sponsoring my return flights itinerary between Pisa, Milan and London during Camera Moda Milano Men's Fashion Week and to both companies for making this trip possible.  Please note prices quoted in this article will be subject to change by the companies mentioned e.g. ryanair.com and Art Hotel Museo.
Some of the above links are affiliate links and I will earn a tiny percentage of the sale if you purchase through them at no extra cost to you. Thanks for supporting The Joey Journal!