Vestiaire is the leading market place for pre-owned premium and luxury fashion which strictly vets each piece when sold to check for authenticity. So if you're after rare one of a kind pieces then Vestiaire is the go to site for a unique shopping experience.
Belstaff Announces Partnership with Vestiaire Collective re-sellers of pre-owned luxury designer vintage clothing available to buy online. I had the pleasure of previewing the collaboration between British Heritage Brand Belstaff x Vestiaire Collective as I attended their launch event last night at the main flagship store on New Bond Street. Celebrities, Stylist, Editors and Influencers in attendance include Alistair Guy, Jack Fox, Oliver Cheshire, Daisy De Villeneuve, Bay Garnett and Paul Sculfor.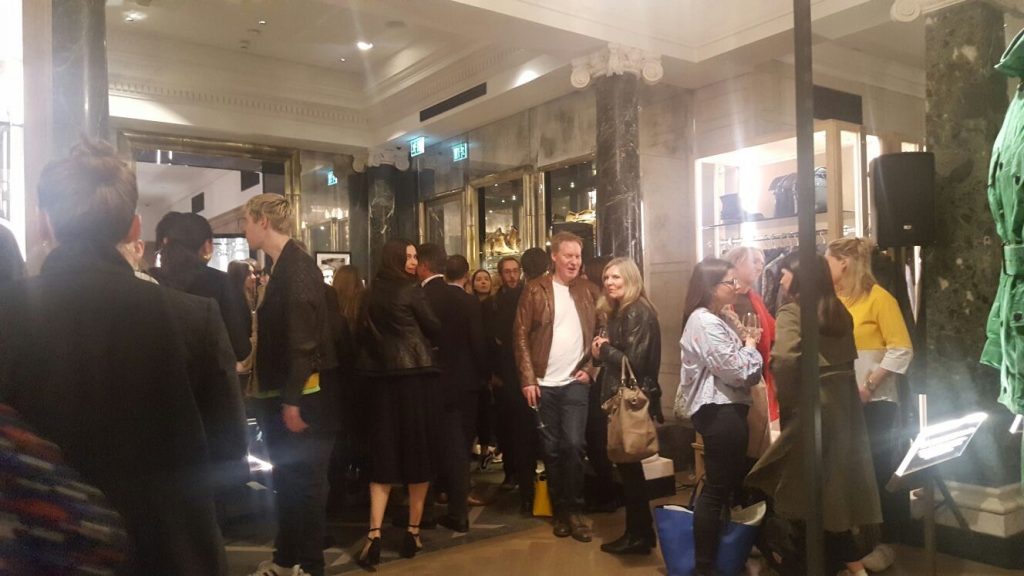 The exclusive partnership allows you to purchase the limited number of iconic 1960's and 1970's vintage jackets, especially chosen from the British Designers Archive.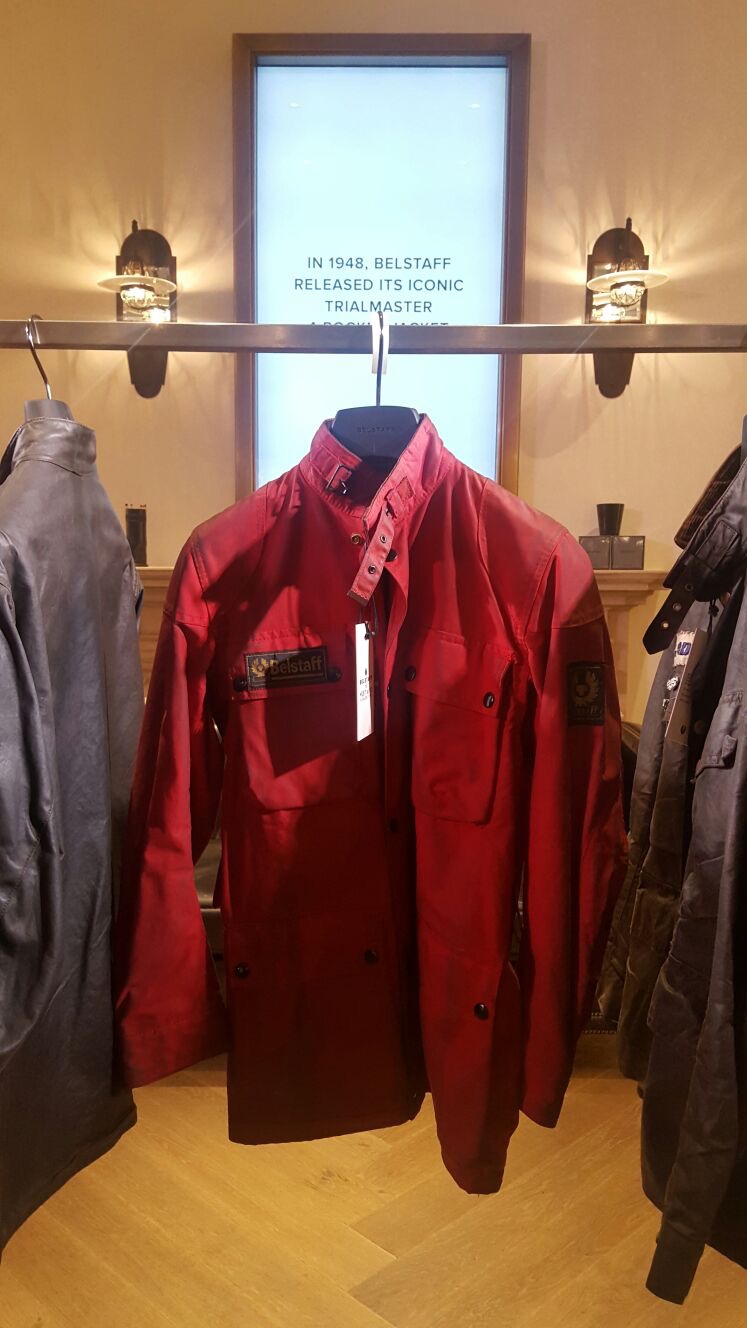 The main classic signature pieces inspired by Belstaff's archive revived for a fashion comeback
Fashion Photographer Alistair Guy was also involved in contributing to the exhibition by bringing both collaborators together to form the unique curated looks. The 10 restored jackets are now live on Vestiaire Collective and available to purchase which feature the iconic wax cotton trial master jackets from the Belstaff archive.
The Vintage jackets on display from the Belstaff Archive during the Event
The main purpose for the collaboration was to provide a global community of style savvy clientele who admire rare and classic investments such as vintage cars, watches and custom motorcycles access to Belstaffs Archive and share a part of the brands history.
For both counterparts it was about bringing together a style conscious community to purchase vintage items and introduce Belstaff to a new audience who appreciate fine craftsmanship and long lasting heritage.
---
Vestiaire Collective gives you access to a curated catalogue of 600,000 listed items with an additional 30,000 new items being added by the community of sellers
---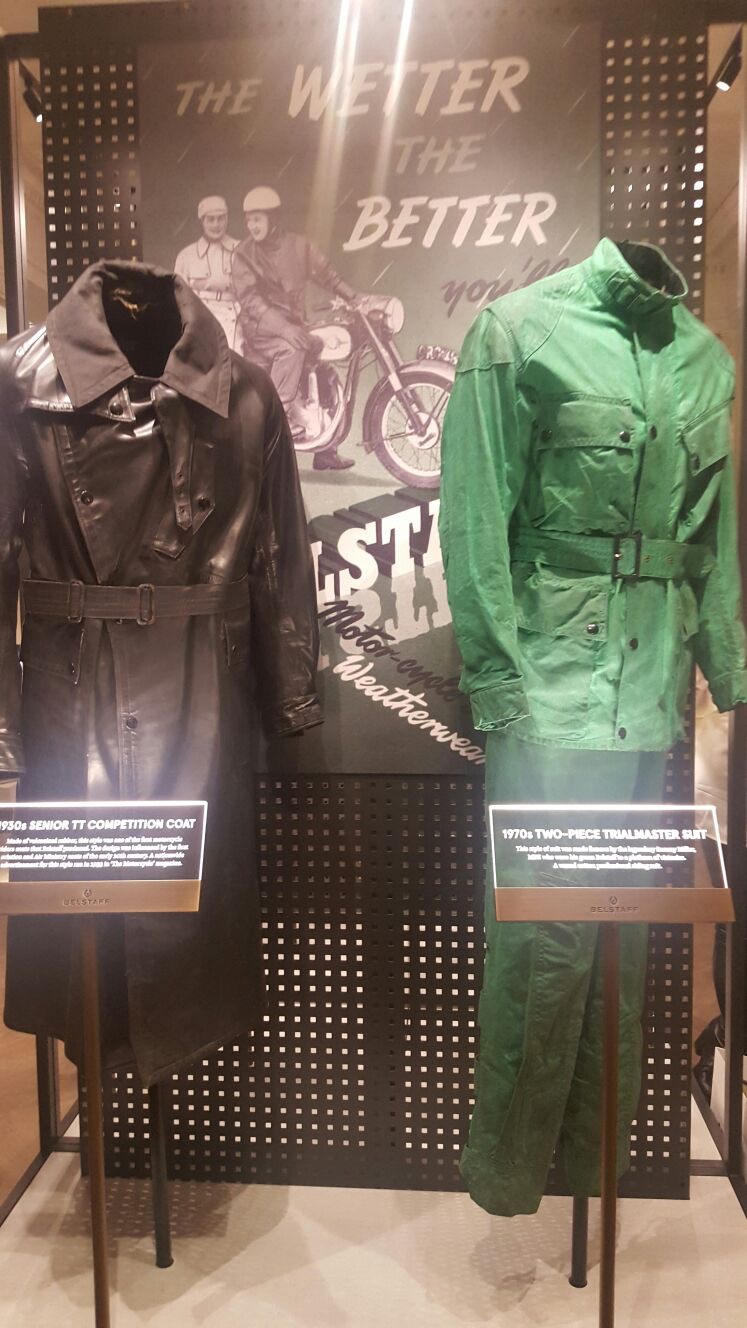 Apart from being able to purchase from the Belstaff archive Vestiaire Collective gives you access to a curated catalogue of 600,000 listed items with an additional 30,000 new items being added by the community of sellers.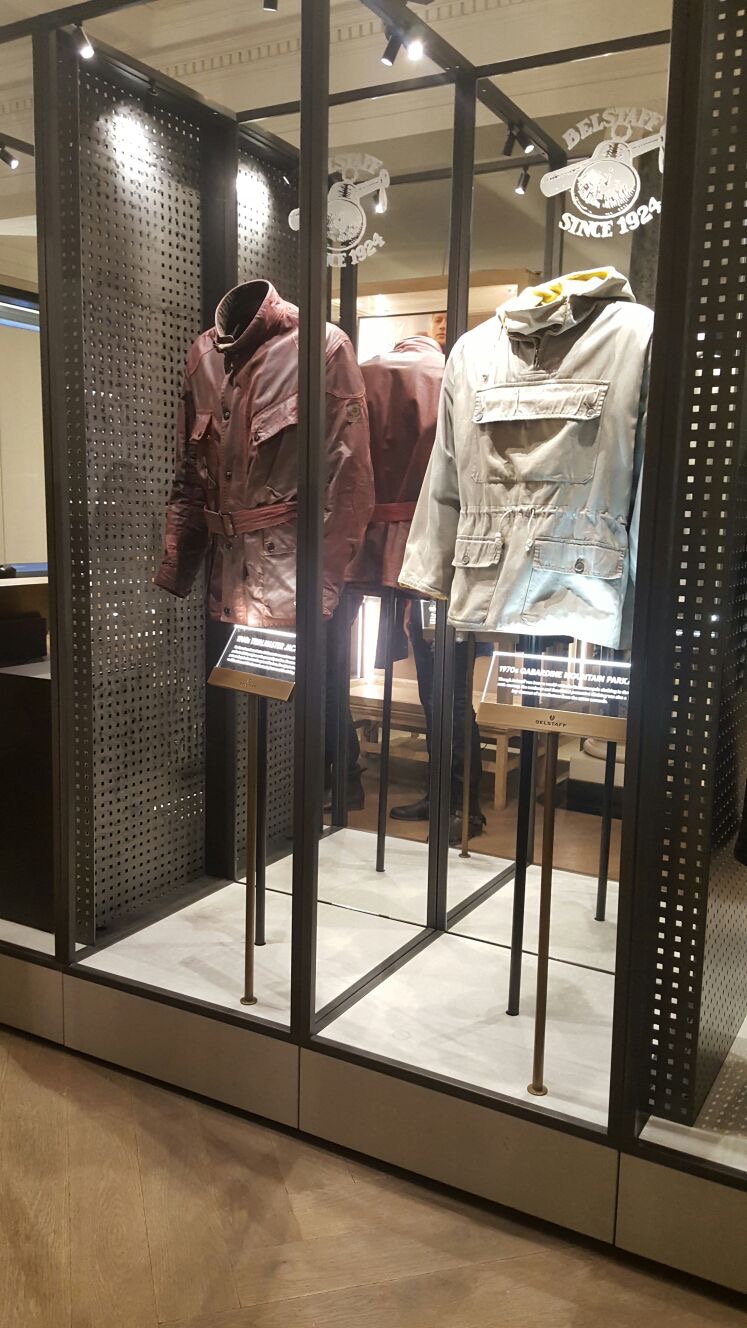 Launched in Paris in October 2009, Vestiaire Collective the designer vintage online clothing consignment store has over 6 million fashion savvy members across 50 countries worldwide with offices in Paris, London, New York, Milan and Berlin.
This allows keen buyers to hunt of endless choice of coveted must have fashion items for even the most discerning fashionista's wardrobe. And, I would absolutely agree, as this fit's in line with my style to mix investment pieces, with different brands including vintage and items at various price points. I do love the Belstaff bags though for their selection of fashion forward styles are both classic and contemporary. Make Vestiaire Collective the go to for Men's luxury apparel and vintage apparel and find timeless classic pieces to update your wardrobe.
Special Thanks again to Belstaff, Vestiaire Collective, Alistair Guy and Karla Otto for hosting the most amazing party! and it was a pleasure to be a part of it.


I'm a writer, Men's Lifestyle blogger, Contributing Style Writer, and Digital Marketer. In recent years, I've been published on Yahoo! Style, Yahoo! Travel, and others. Named Top 10 UK Men's Lifestyle Blog on the web to Follow in 2020 by VUELIO. Check out my YouTube Channel and follow us Twitter #TheJoeyJournal TikTok @TheJoeyJournal
Alistair Guy
Belstaff
Luxury Vintage Clothing
Mens apparel
Menswear
Sustainable Clothing
sustainable fashion
Vestiaire Collective