Looking for inspiration to spruce up your favourite drinks beverages at home during lockdown to ideas for classic gin cocktail recipes as I share with you my go to tipple for cocktail '0 clock we might as well make the most of the sunshine. On the other hand things could be worse, but stocking up on drink's beverages is a must to be able to enjoy a favourite tipple of choice is considered luxury for a staycation at home this summer. Inspiration can be found in all places and here's a thought now that summer is here, how will you spend your evenings.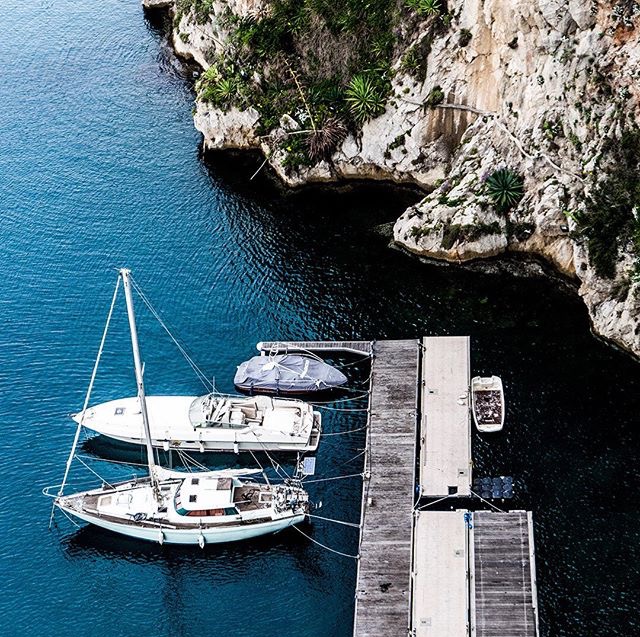 Transport yourself to the Côte d'Azur with CAP Gin. Get a Taste of refinement from carefully selected botanicals expertly blended to produce premium Gin that pays homage to this iconic Jet-Set destination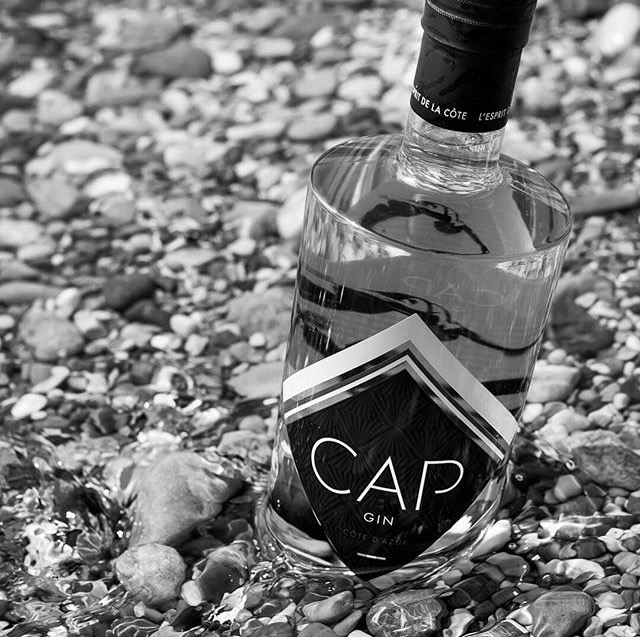 Discover the premium Gin that Celebrates everything about the Côte d'Azur Lifestyle – Le Cap Soiree
Did you know the Côte d'Azur is acclaimed for it's timeless glamour with over 300 days of sunshine a year which boast the most iconic coastlines in the world. It makes me think of Hotel du Cap Eden Roc. Imagine this – where you can plunge into the spirit of the French Riviera through the taste of Cap Gin.
As far as I know, Cap Gin is made on the shores of the Mediterranean and the spirit of the Côte d'Azur reflects that of the glamorous stylish lifestyles lived in Cannes, Nice to Monaco.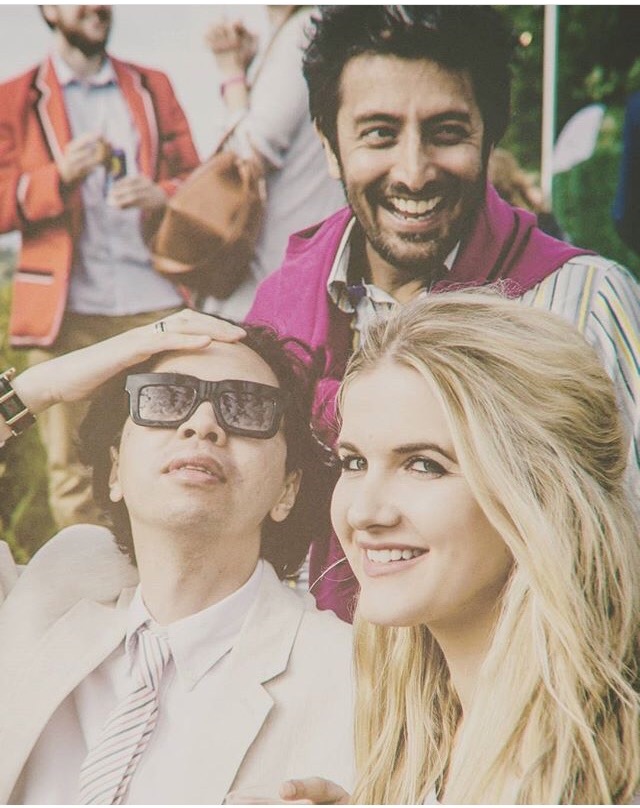 Since lockdown happened in Britain amid the Covid 19 pandemic people are still reluctant to make vacation plans as only most recently restrictions are slowly being lifted with the opening of some hotels, bars and restaurants. I'd like to hear you're thoughts on this or are you still in favor of entertaining at home to feel safe until this situation settles a bit.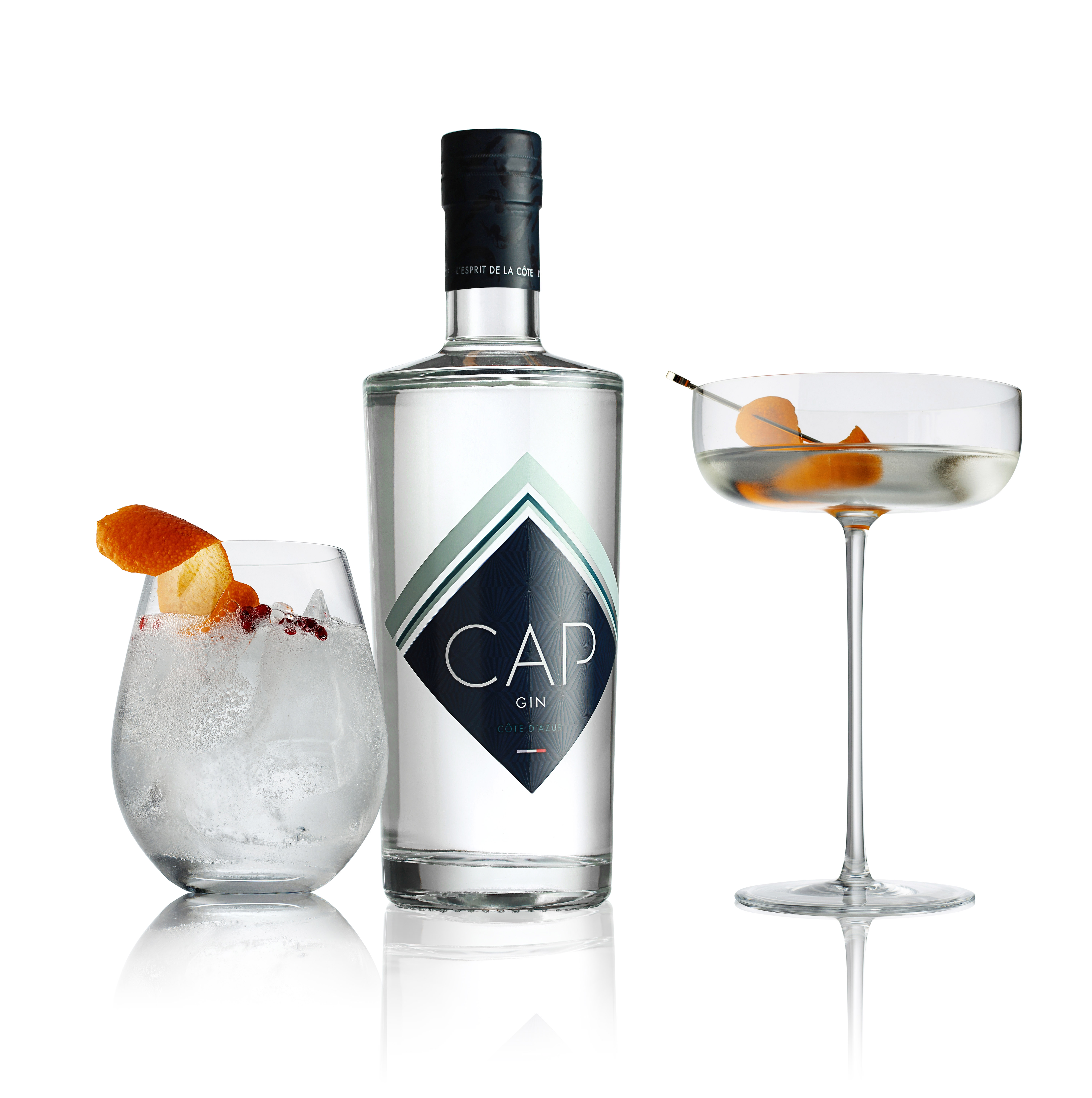 CAP Gin Le Esprit de la Côte France
Although I'm still hesitant for making social plans, I support staying in and drinking can still be fun with great company with sumptuous cocktails to get you into the summer party spirit. I thought this period was very unusual to spend time at home with all major sporting events to music festivals cancelled it seems vacations abroad are nonexistent. So why not bring the Cote d'Azur Lifestyle to me instead.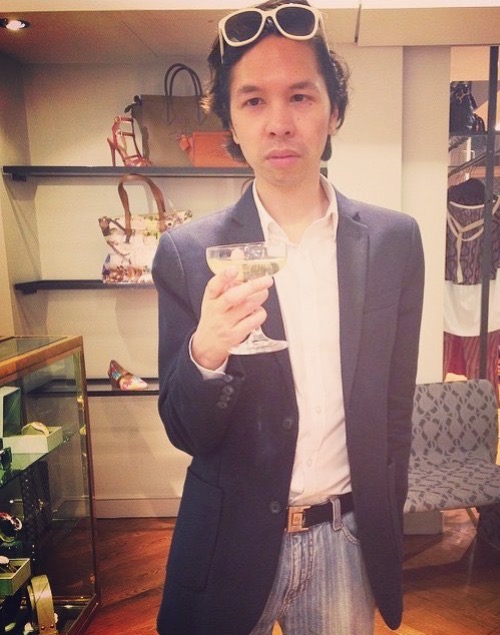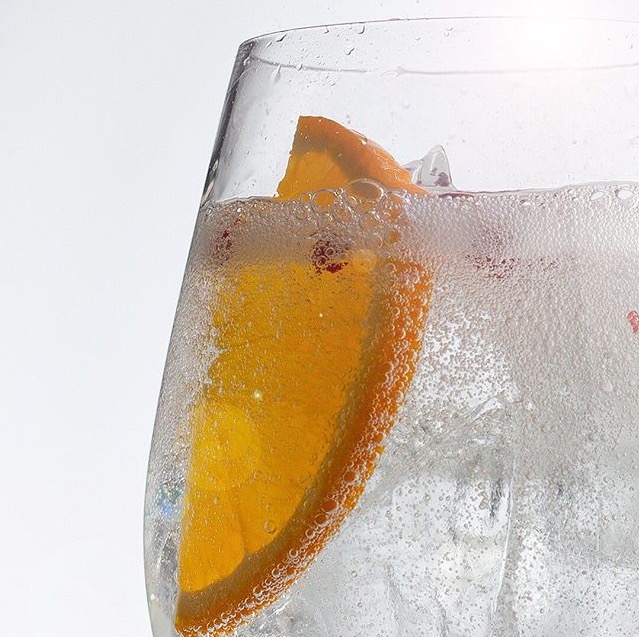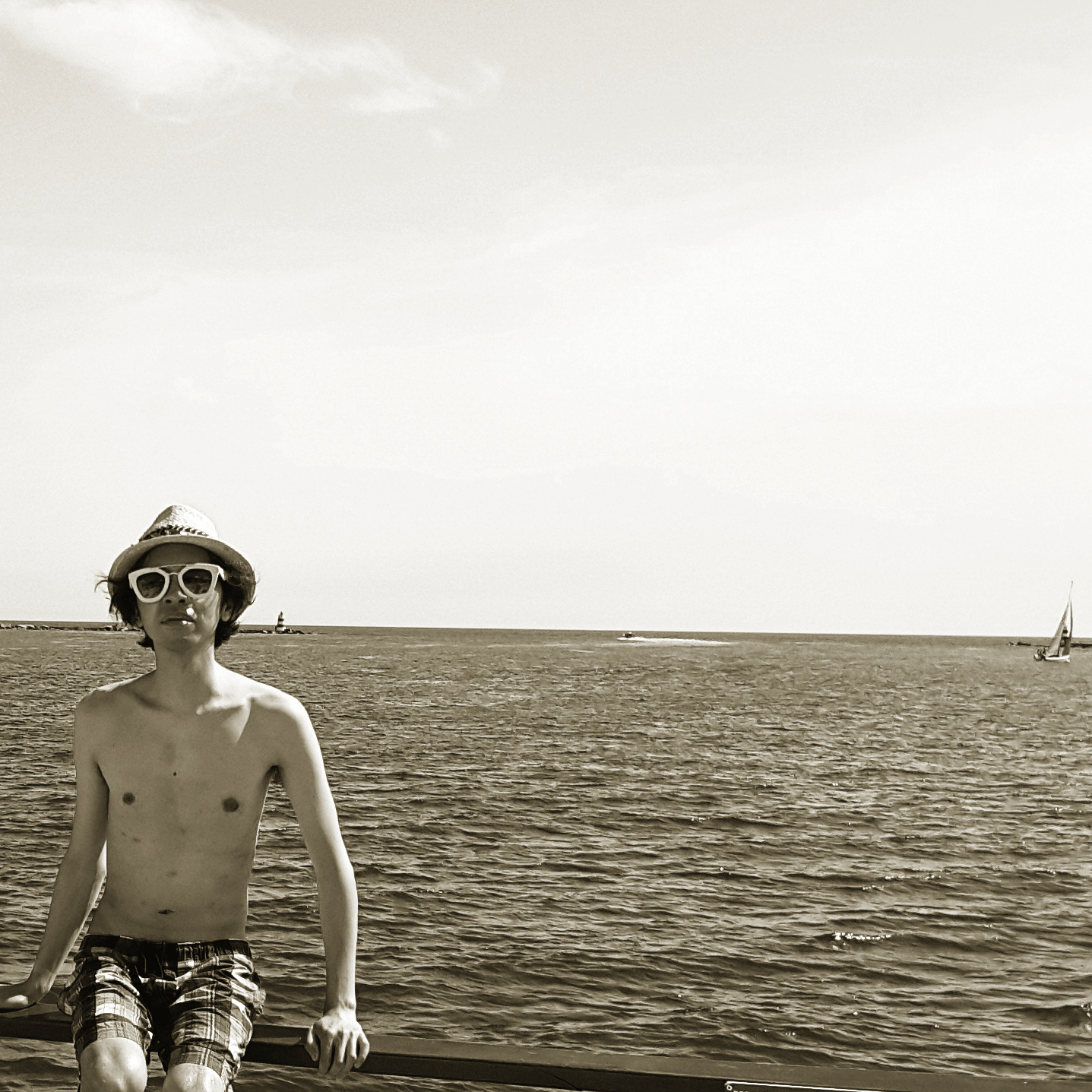 The Distinct CAP Gin's formulation was produced in collaboration with Dr David Clutton PHD a former Technical Director at Diageo who also processed the distillation of Bombay Sapphire Gin.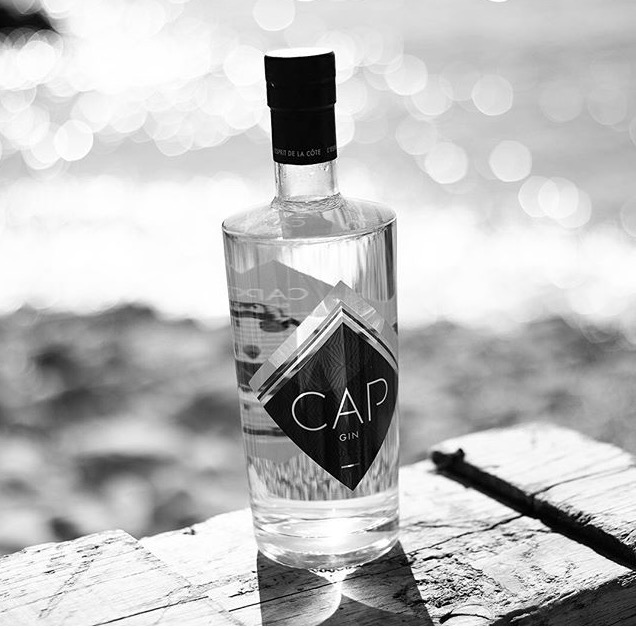 This week I'm discovering and getting to know Cap Gin from the South of France that features botanicals inspired by the French Riviera with mimosa flowers, rose, and orange blossom sourced from the Provence region. Just for you guys at home, let's get to know the Gin together and tell you what makes this brand new spirit so distinctly remarkable in taste. For me it does have the wow factor that appeals to Gin lovers alike. When the sample of the Cap Gin arrived the other day, I'm so very delighted to tell you more about it. So here's what I was able to find out so far. Cap Gin is distilled and produced at the distillerie de Terres Rouge, Turrene in France to create the most classic and timeless cocktails
Cap Gin, the unique premium spirit from the Côte d'Azur has made it's debut in The Spirits Business Gin Masters 2020, being awarded two gold medals.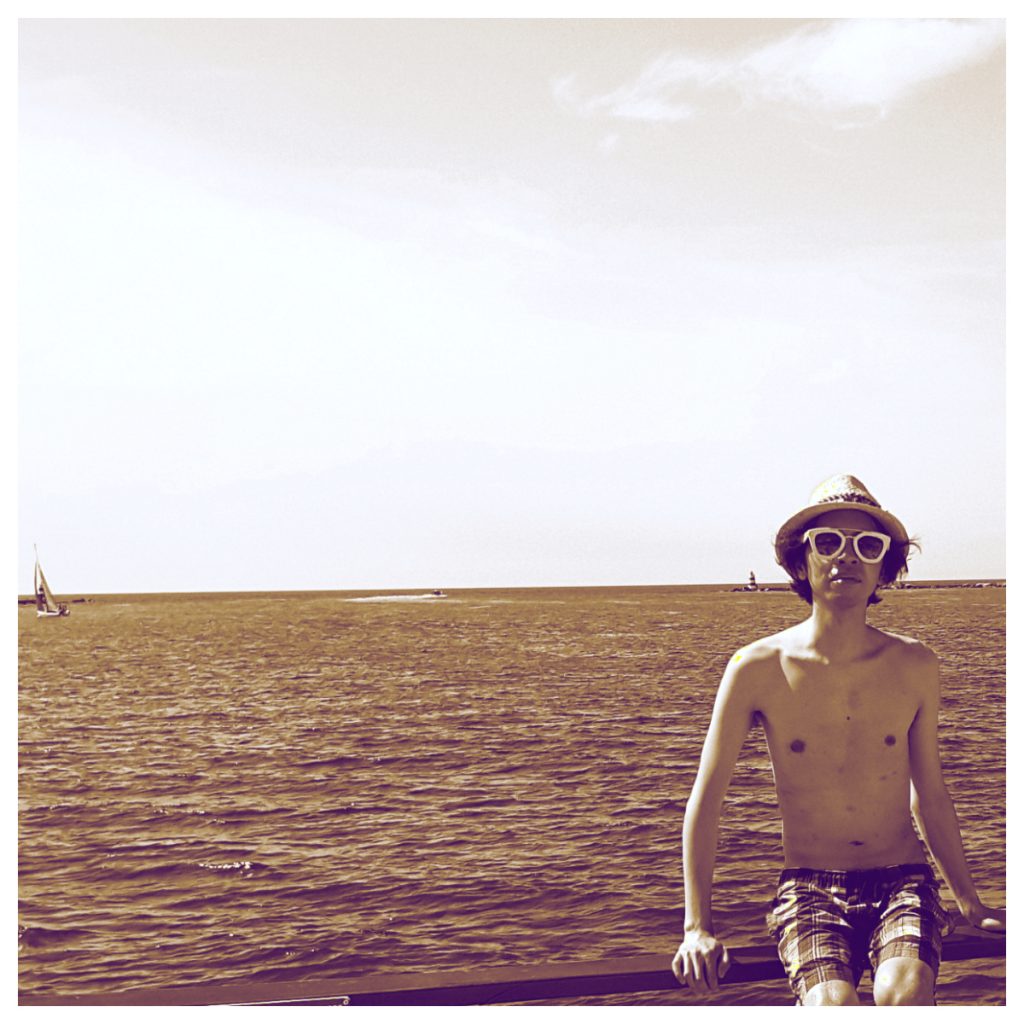 It's no surprise that in it's first year of entering the awards, the Gin won across multiple categories. Experts judges on the panel have portrayed it as floral and luxurious applauding Cap Gin as the 'IT' drink this summer winning gold in both the premium and London Dry Categories shows its distinction for exclusivity.
Curious and what to know what's in it? If you love the fresh feeling of summer then this ones defiantly up your street if you love all things citrusy. Throughout history citrus has formed an integral part of the Côte d'Azur from the prestige of Menton Lemon to Fleur d'Oranger used in the perfumeries of Grasse. Cap Gin contains all of these botanicals, fruit, spices, and herbs to create flavour that is derived from this iconic region. You'll notice the flavorsome of coriander and juniper mixed just right with natural scents found here to create this premium French Gin.
Just a bit of background into CAP Gin which was created by it's co founder's Andrew Campbell, James Auld, Adam Payne three friends to embody the rich culture and diverse heritage of its residents with homage to the spirit of the Côte d'Azur. The port town of Antibes can considered as a major influence with its significance of historical culture to the alluring glitterati nightlife scene.
Even the bottle reflects the clear coastal waters of the Mediterranean brought to life as the go to lifestyle brand. When tasting the gin for yourself it gives you that feeling of being there in the moment or aspire to want to go there is the idea to sell you the Côte d'Azur lifestyle in a bottle. I do love the gin's uniquely distilled floral finished with a delicate blend of citrus is lightly refreshing to portray the lifestyle of the South of France . I can't imagine anything more perfect than to unwind this weekend with the refreshing taste of Cap Gin.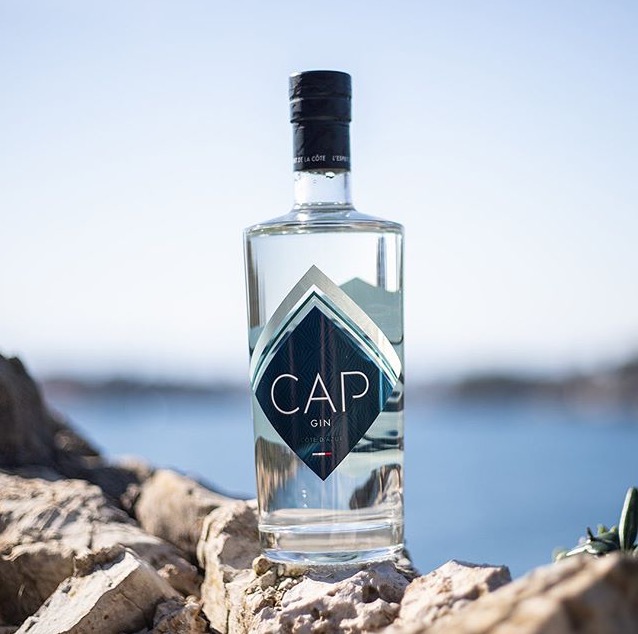 Cap Gin can be distinguished as classic, refined and satisfyingly refreshing – enjoy a taste of the French Riviera. Welcome to the Côte d'Azur with luxury and indulgence around every corner.
For now, we wait patiently for the end of confinement, but now instead let's live for the weekend shall we? As we continue to live behind closed doors, but hopefully not for much longer there is elegance and style in abundance on the Côte d'Azur. So cheers, jump into the weekend with a home made Cap Gin & Tonic, Negroni's to French 75 cocktails and make some new memories with Cap Gin.
As we wait to see what life will be like in the future. Let's dream about the things we miss and what we will do when we are able to do so once more. Til then let thoughts of wanderlust transport you to sail away with Cap Gin the perfect match to salute the glamorous lifestyles of the Côte d'Azur aboard the super yachts.
You can find out more about this premium gin just here
CAP GIN is available to purchase at Retail Stockist by visiting their Online Store on AMAZON UK
Editorial Disclaimer: As always, all opinions are my own and I will never promote something I have not personally tried out myself as I want to always give my honest feedback about a product. I was kindly gifted a sample of CAP Gin by the Brand Rep to review #AD. Opinions expressed here are the author's alone, not those of any brand or retailer, and have not been reviewed or endorsed by any of these entities. This Blogpost contains Affiliate links and I may make a small commission from the sale of goods which does not cost you any extra.
I'm a writer, Men's Lifestyle blogger, Contributing Style Writer, and Digital Marketer. In recent years, I've been published on Yahoo! Style, Yahoo! Travel, and others. Named Top 10 UK Men's Lifestyle Blog on the web to Follow in 2020 by VUELIO. Check out my YouTube Channel and follow us Twitter #TheJoeyJournal TikTok @TheJoeyJournal
Best Gin
Cap Gin
cote d'azur
French 75
gin
gin and tonic
Gin Cocktails
gin fizz
gin flavours
gin made from
gin martini
gin mixers
how to make gin
Negroni
Photo
Photography
Pictures
sloe gin recipes
Social Media
Tips
Writing