PARIS
Hey guys I've just returned from a recent trip to Paris for Haute Couture Fashion Week and can't wait to share with you what I got up to while I was in town for the shows. It was my first ever haute couture catwalk show in Paris and season with Fashion House Atelier Rani Zakhem who showcased his latest Autumn Winter 2018/19 Haute Couture Collection.
But time permitting wise I could only make the most of the time I had available in between the shows which were my main intentions for coming to Paris for Fashion Week at the same time do some sightseeing.
Getting around Paris is easy on foot via the Metro but being Fashion Week I would much prefer to use UBER France who kindly contributed towards my short trip in Paris to ensure my journey ran smoothly getting me to the Airport and the shows at Fashion Week.
HOTELS IN PARIS IDEAL FOR SHORT STAYS & BUSINESS TRIPS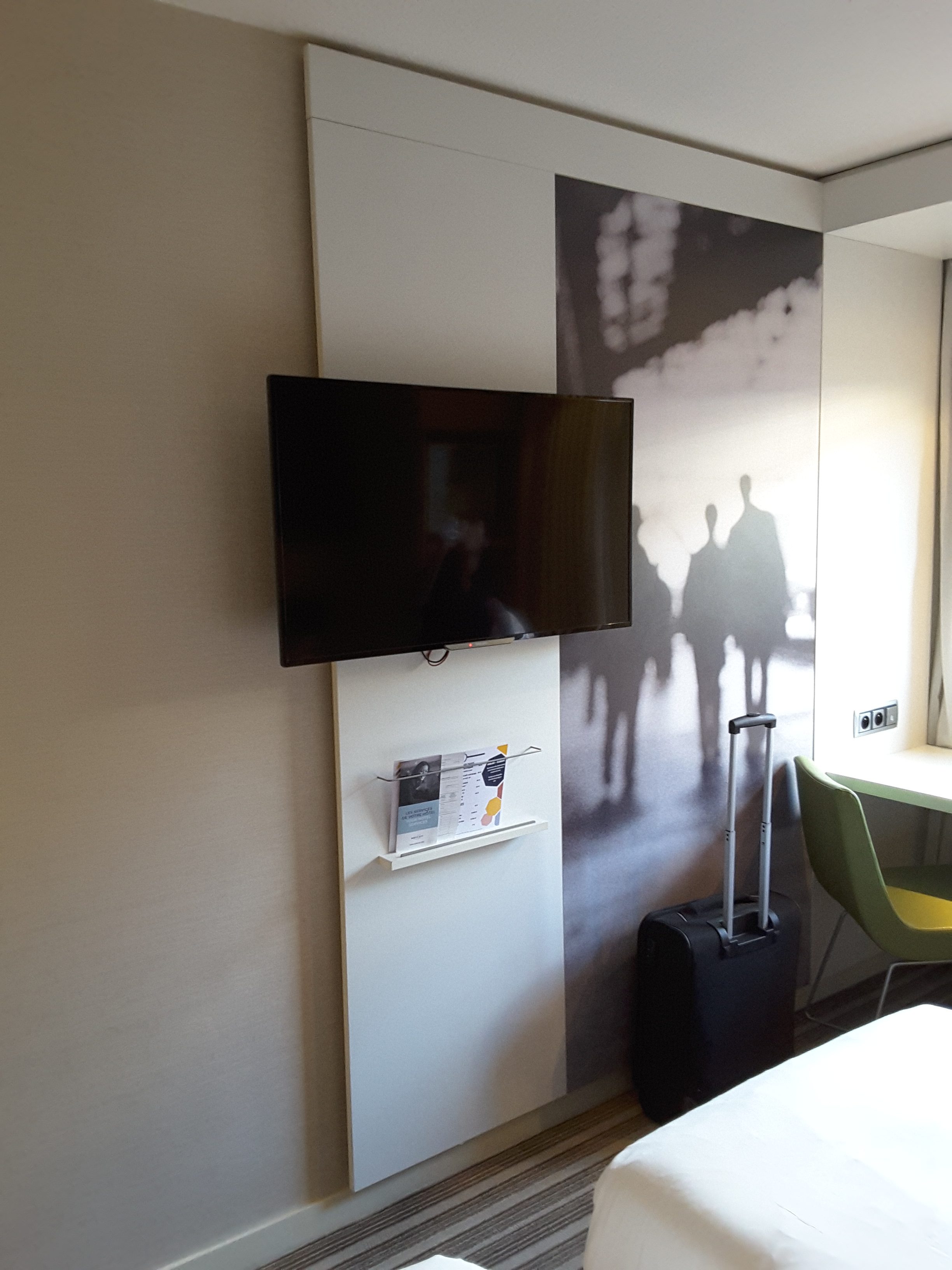 MECURE HOTEL GARD DE LYON  
During Fashion Week in Paris location is crucial as you need to be able to get around as easy as possible especially if you're new to the city. A central location in Paris works best and is close to all the main attractions and within easy reach of the Eurostar at Gard Du Nord station via the TVG overground train that runs from central Paris to Charles de Gaulle Airport takes just under an hour.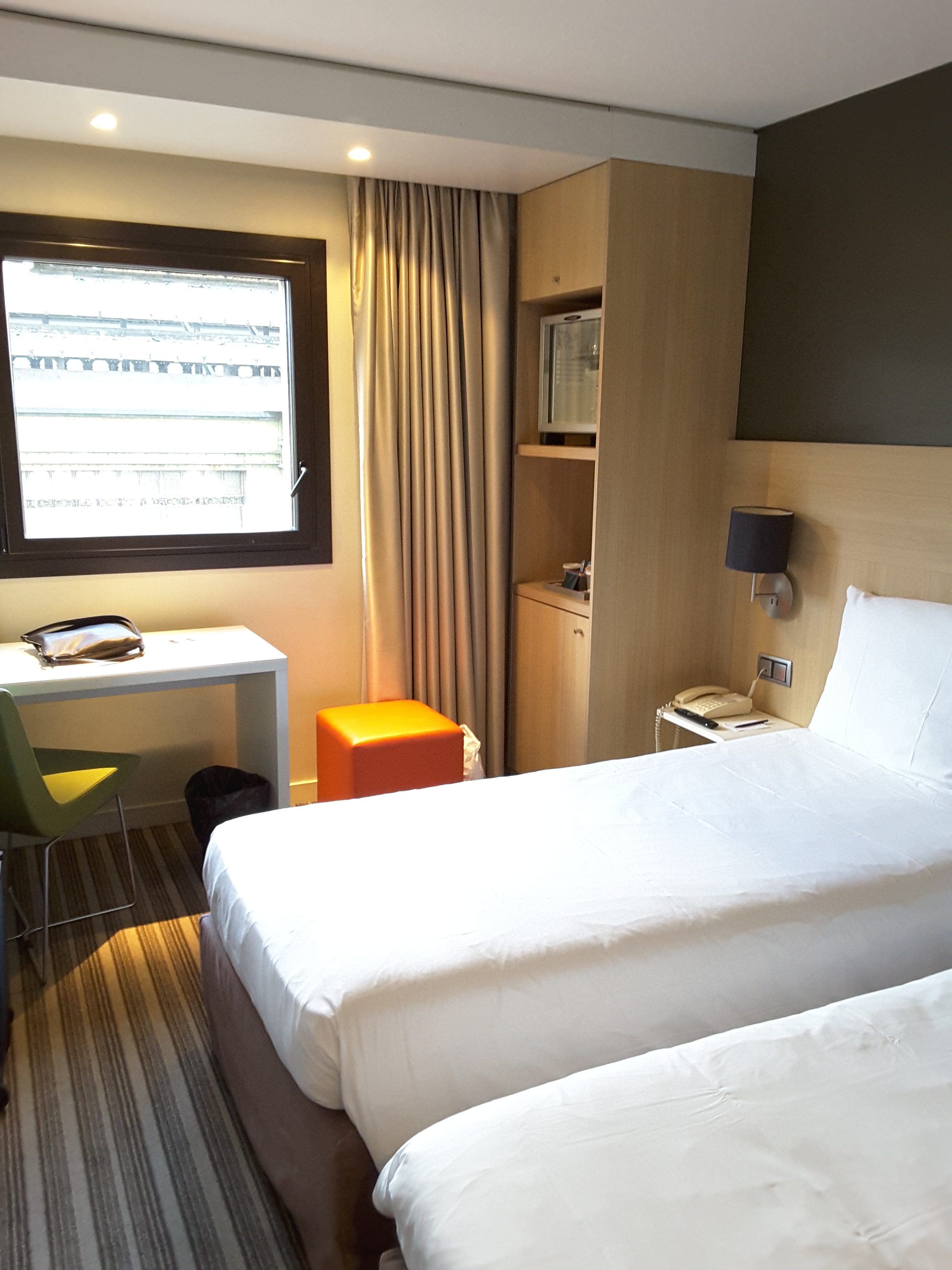 The Mecure Hotel Gard de Lyon is a great hotel

that is very welcoming with it's friendly staff and the rooms are very clean and cosy too with modern contemporary interiors including the separate wash room / bathroom. Security at the hotel is imperative to ensure the safety of its staying guest such as swipe entry card system for the main hotel entrance after hours. Most importantly all bloggers need Wifi with fast internet access so we can stay updated on social media and share our amazing experiences of our travels with you.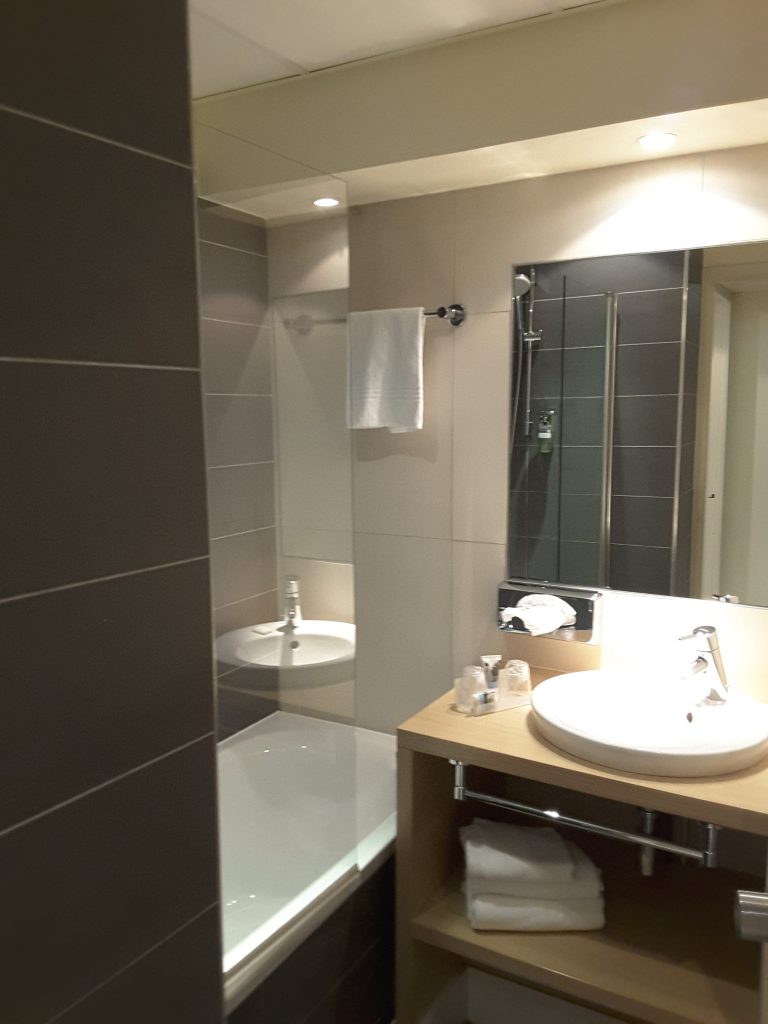 Top image: Twin Room Suite This image: Bathroom inside Hotel Suite
---
THINGS TO TRY AND EXPERIENCE
---
MUSSEE DU LOUVRE
The Louvre Museum has to be one of the most iconic landmarks in Paris and the perfect Instagram selfie opportunity to take some holiday snaps for my readers. Just like Somerset House in London as you enter the grounds of the Louvre you go through an archway to see beautiful grounds, breathtaking scenery and the Louvre within walking distance. During a hot summers day it's a very good idea to cool off by the Louvre Fountain and take in the atmosphere and amazing architecture. There are some interesting buildings nearby and footpaths where you can also catch a glimpse of the Eiffel Tower.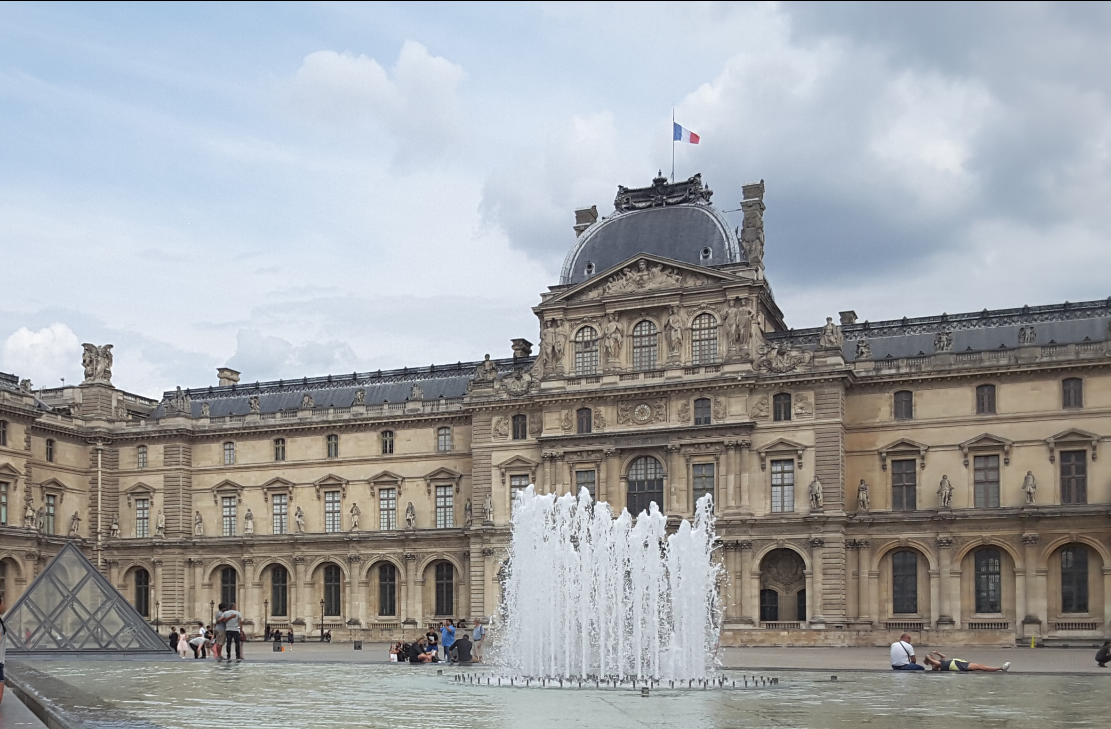 HAUTE COUTURE PARIS FASHION WEEK
When people think of Paris they imagine a city that is very Stylish with lots of culture and has a reputation for high luxury fashion that competes with other fashion capitals of the world London, New York and Milan. If you're lucky to get an invite to any of the Couture shows don't miss out the opportunity to see the latest international trends dominating the Parisian Catwalks is very special indeed.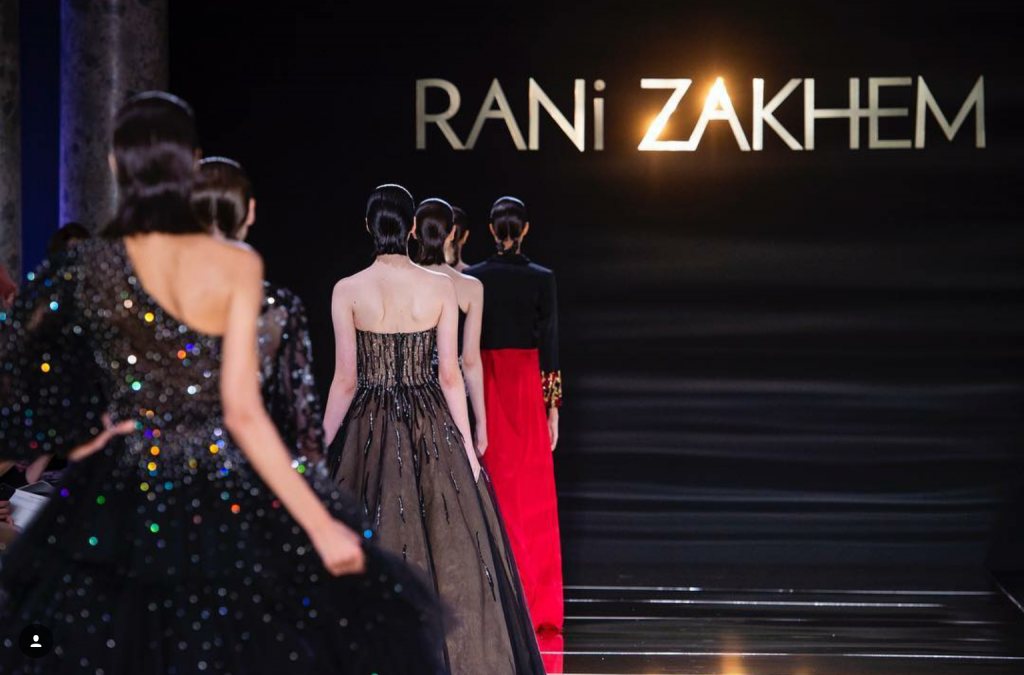 DESIGNER SHOPPING

RUE FAUBOURG SAINT HONORE 
For those of us who love to shop our favourite designer labels you can find all the big names of International Fashion House from Dior, Chanel to Gucci if you happen to take a stroll in this exclusive shopping area of Paris. It looks very charming and pretty and night.
RUE DES FRANCS BOURGEOIS

In Paris you are so spoilt for choice when I comes to leading brands as well as smaller brands and local boutiques can be found in this street is a shopping mecca for fashionistas to shop and drop all day long then take a break by finding somewhere to have a spot of lunch nearby is within easy reach of restaurant in the Saint Paul area.
ROOFTOP BARS WITH THE BEST VIEWS OF PARIS

LE ROOFTOP BAR – THE PENINSULA PARIS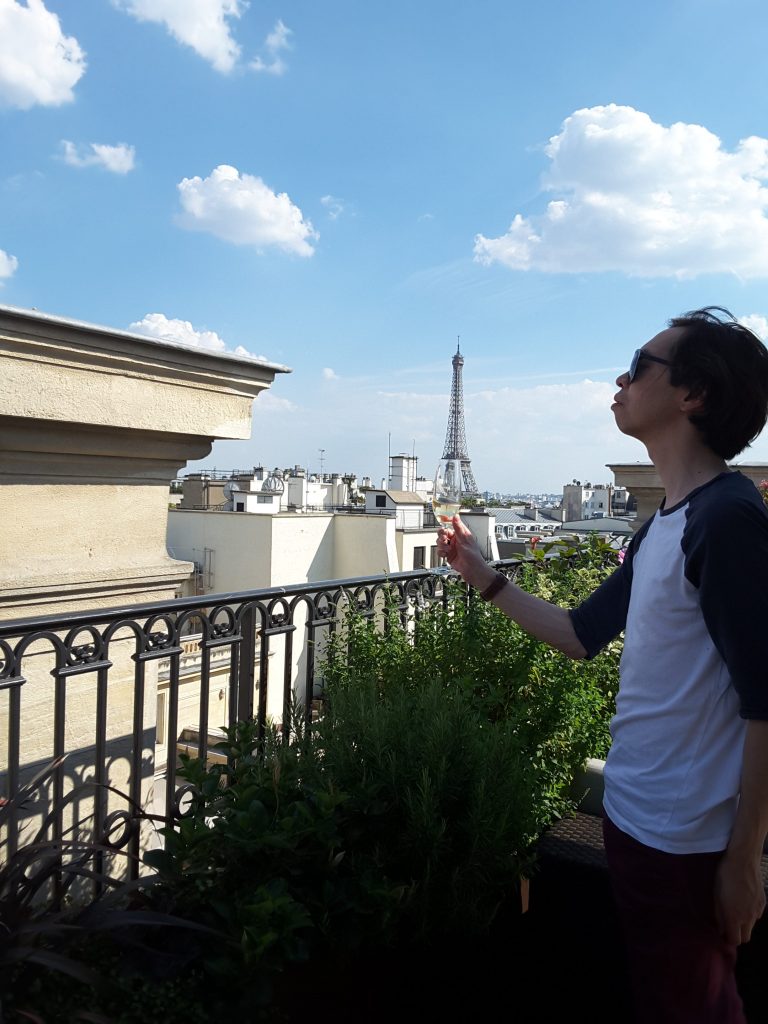 Photo: Nadia Rashid
Before coming to Paris I already planned on making a visit to The Peninsula Hotel in Paris which is a luxury hotel within walking distance of the Arc de Triomphe. Le Rooftop bar is perched on the 6th floor of the hotel with panoramic views over Paris and the perfect opportunity to take a break from the hustle and bustle of city life.
It has to be one of my favourite hotels in town because the view of the Eifel Tower is rather breathtaking from the hotels roof terrace equip with separate restaurant and bar. The hotel staff were very polite and attentive during my late afternoon drinks as I enjoyed my cool glass of Tattinger Champagne with views overlooking Paris. It's very grand here but I feel so much at home with it being in the middle of Haute Couture Fashion Week and is the place to be scene. Definitely check it out next time you're in town and who knows I could be staying here next time.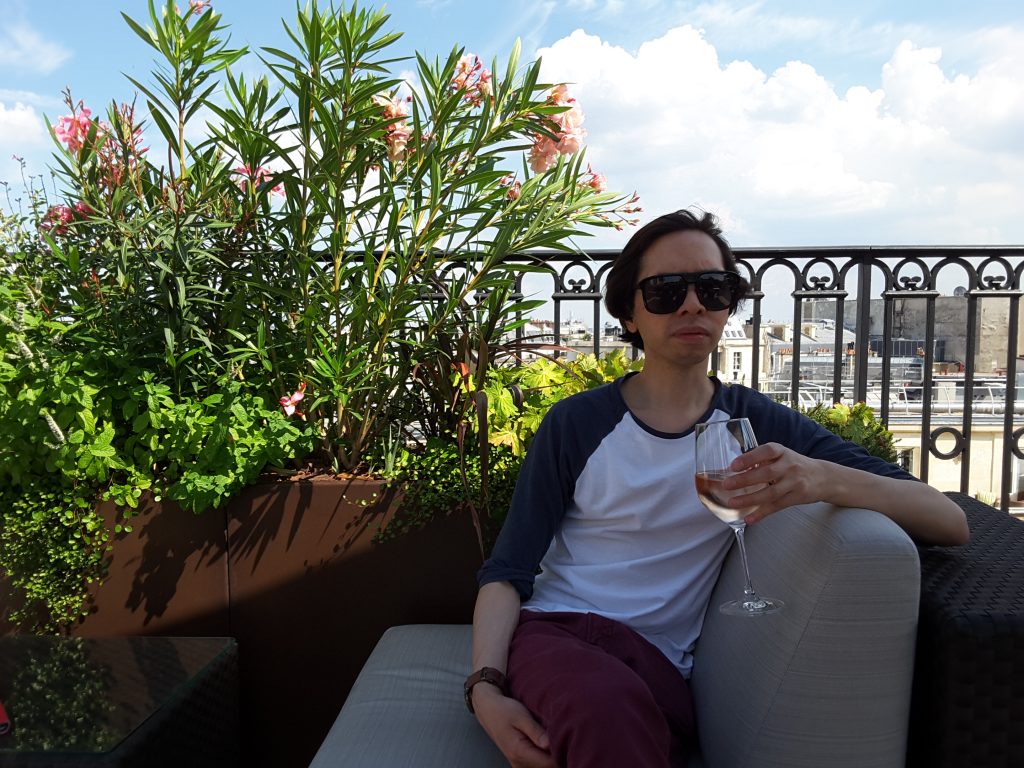 Photo: Nadia Rashid
THE BUDDHA BAR PARIS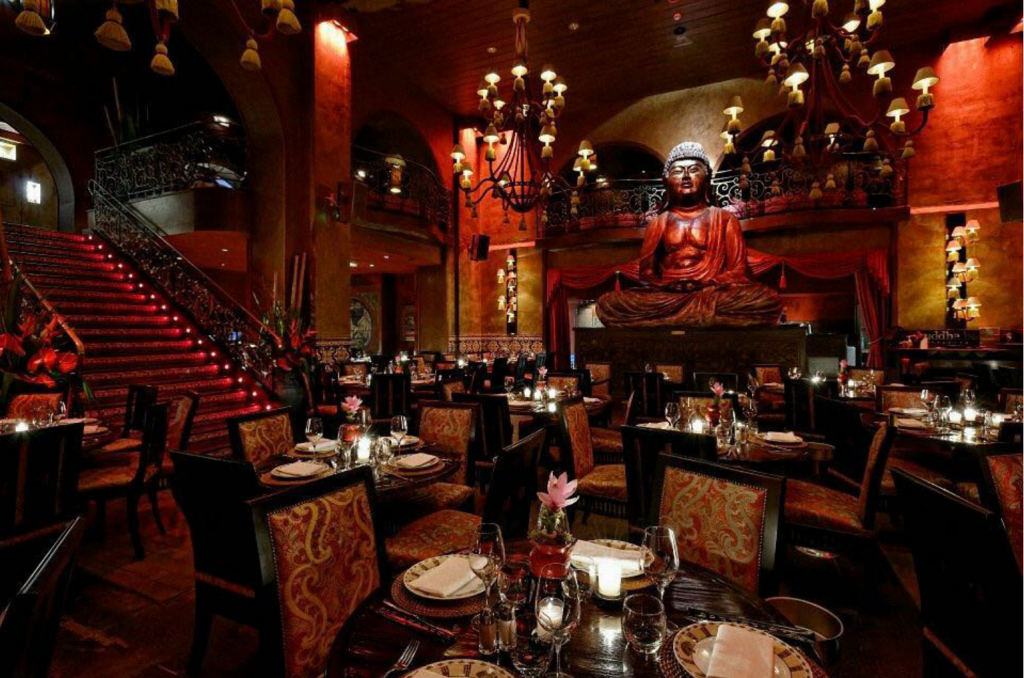 The Buddha Bar Paris brand is widely recognised for its cool ambience and stylish playlist catering to the fashionista crowd and International Jet-set clientele. It's a very relaxing place to have drinks in into the late evenings and dinner too downstairs in the restaurant. This restaurant serves a selection of Pan European Asian Cuisine and I recommend that you make a reservation as it can get very busy but the atmosphere is such a great vibe and all you would expect from a luxury restaurant and bar. The decor interior is very tranquil and gives you that feeling of transporting you to South East Asia and founded by the same owner of Barfly Bar Paris.
DISCOVER A TASTE OF CULTURE THROUGH CUISINE
MIZNON PARIS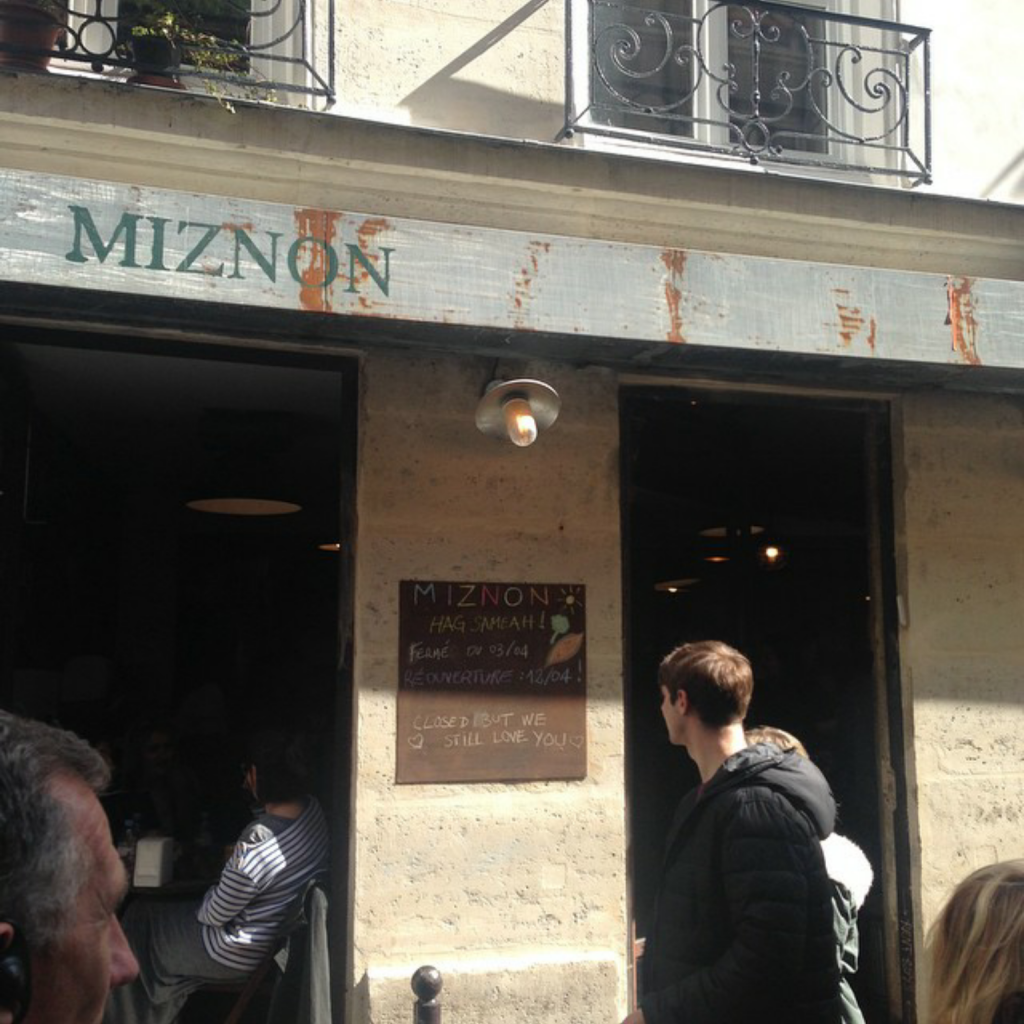 If you're near Saint Paul in Paris you need to check out Miznon an Israeli restaurant specialising in grilled cuisines which is the best pita I have ever tasted. Everything is prepared with amazing fresh ingredients and full of flavours such as the house style Kebab garnished with red onions, beef meat, mint leaves and assorted vegetables. This restaurant is located in a Jewish quarter of Paris but we also discovered the upmarket boutiques some French and International fashion brands can be found only a stone's throw away within walking distance.
LA VOLTIGEUR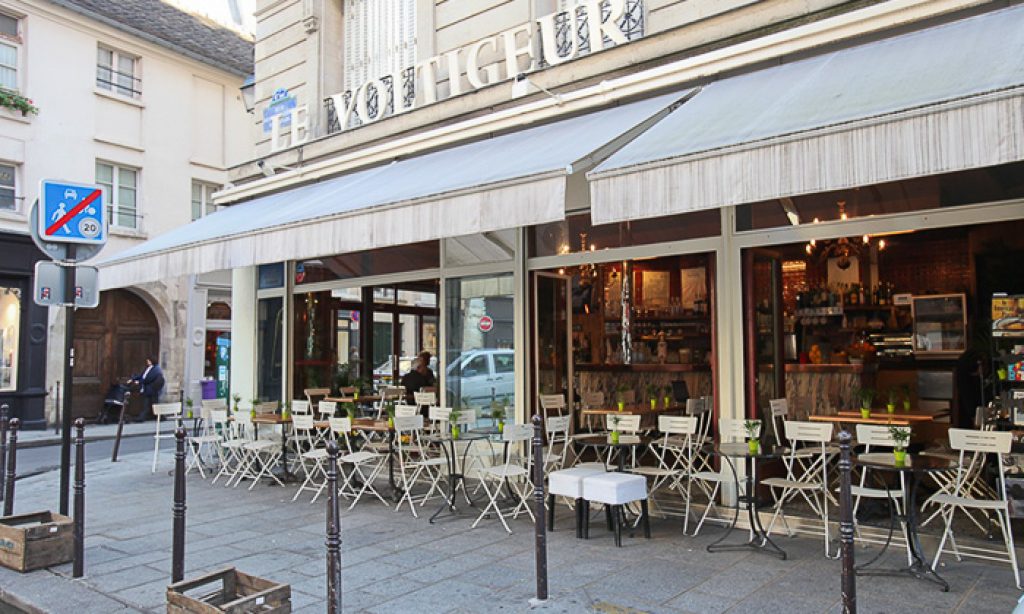 As it happens if you take a stroll through the streets of Paris there are so many restaurants and cafe's to try and you are so spoilt for choice. Sometimes it's best not to plan where to eat and just find somewhere which is how I came across La Voltigeur. This restaurant is situated in the Stylish shopping area of Rue Des Francs Paris also in the Saint Paul Area and is the perfect place for a spot of lunch as you do some designer shopping. They have very yummy treats here such as cakes and my favourite dish Croque Monsieur which is a famous cheese and ham toasted French sandwich that comes with a delicious side salad dressing.
EAST MAMMA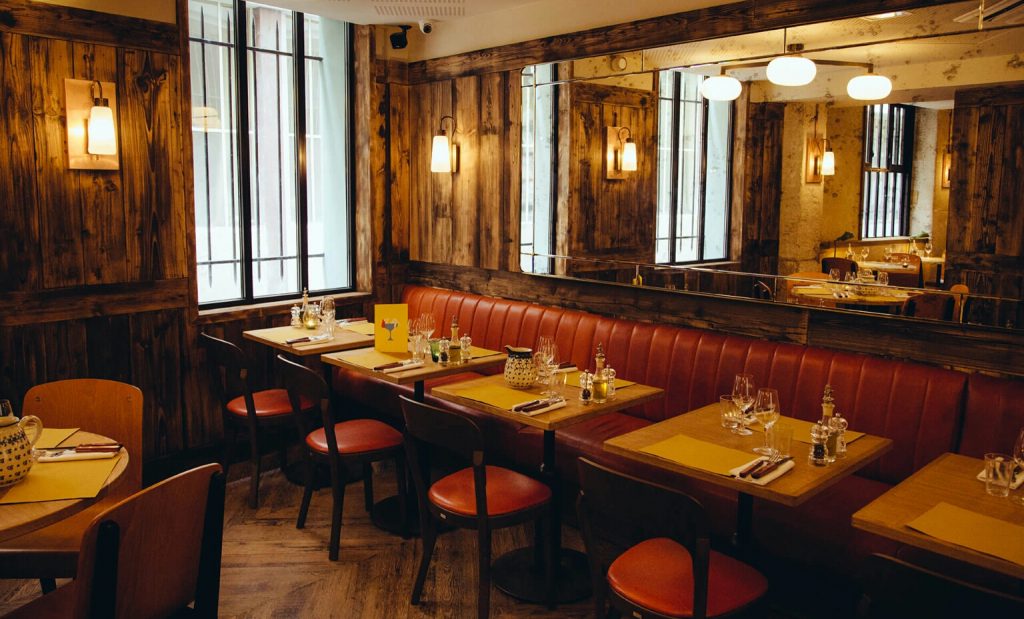 If you're a fan of authentic Italian food you will find exceptional food and friendly service at East Mamma Restaurant  and is very popular on the Parisian Scene with the locals too. East Mamma is part of the Big Mamma Restaurant group and serves the most exquisite dishes from Fresh Pasta, Pizza, Salads to sumptuous Deserts. During my dinner I decided to try their Pizza Napoletana Red Hot Burrata which comes with a spicy tomatoes sauce, hot sausage and topped with plenty of Mozzarella cheese for texture.  If you like pasta I would highly recommend the Gnocchi Alla Sorrentina served with fresh tomatoes, basil and mozzarella. All portions of food served is a very large size suitable for 2 people to share which is very filling.
Paris will always have a special place in my heart and would like to immerse myself in the language and culture next time I visit again for Fashion Week.  They call Paris the City of Lights for a reason so come visit this wonderful intriguing city and experience it for yourself.
Disclaimer: A special thank you to UBER for partnering with me during this trip and contributing towards my travel journeys in Paris. In any case, as always, all opinions will be my own.
I'm a writer, Men's Lifestyle blogger, Contributing Style Writer, and Digital Marketer. In recent years, I've been published on Yahoo! Style, Yahoo! Travel, and others. Named Top 10 UK Men's Lifestyle Blog on the web to Follow in 2020 by VUELIO. Check out my YouTube Channel and follow us Twitter #TheJoeyJournal TikTok @TheJoeyJournal
East Mamma
Haute Couture
Haute Couture Fashion Week
La Voltigeur
Le Rooftop
Louvre
Miznon Paris
Paris
Paris Fashion Week
Rue du Faubourg Saint-Honoré
The Buddha Bar Paris
The Peninsula Paris
Uber