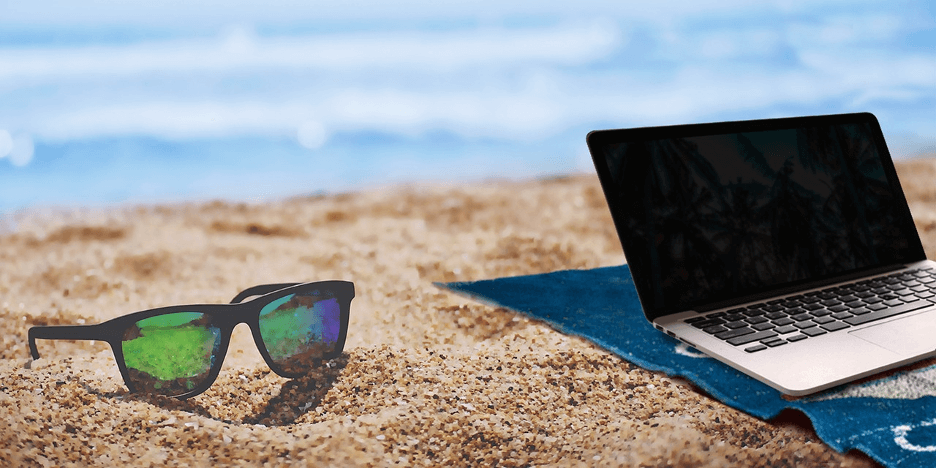 Let's face it, running any blog or business is full-time work, and if you need to head out on a city break to recharge your batteries, you don't want to be worrying that your business is losing custom because you only stepped away for a couple of days. So here are a few ways for you to make sure that your online business is ticking over while you have a well-earned vacation.
Prioritise Your Customer Service
Making sure that your customers are taken care of before you go away covers a lot of simple oversights. For example, if you are a home-grown business with just you in charge, a message to let everyone know you are taking some time away and any orders will be seen to upon your return can limit any frustration from your customers.
You can also automate aspects of your business here. One of the most important tools is a live chat because you can instigate quicker conversations with customers. What is the best live chat software for website? The answer to the question is, it depends, but if you are looking to keep your business ticking over, you could benefit from automating live chat, for example by implementing a bot. A chatbot can do a lot to help you deal with queries even when you are at work. As approximately 80% of customer queries are the same ones, a chatbot with more information can do a lot to help you automate these practices.
Prepare in Advance
It sounds simple but ensuring that every part of your processes, systems, and content is in place before you take your break can give you greater peace of mind. Learning to automate and streamline certain functions should be in place anyway, as this will make life easier for you.
If you have not put anything in place, an upcoming holiday gives you the perfect opportunity to lay out everything you need to make it appear like you are still there. From the aforementioned chatbots to a content planner that automatically uploads blogs or videos will help you.
Improve and Increase Your Customer Resources
Something like an FAQ section can be invaluable to your customers, especially when it covers every single permutation of their generic queries. When you have a library of resources that you can share with the customers (and potential ones), this increases the level of autonomy on their part.
Ensuring that you build up your resources is critical because even when there are emergencies and you have to step away, making sure your business is continuing to thrive can be a big weight off your shoulders.
One of the biggest mistakes many people make is thinking they need to be fully attentive on their website 24/7, but this means you don't have any adequate downtime. It's important that we all take holidays for our mental health and well-being, but it also makes sure we come back to it feeling fresher. This is why learning some passive methods to keep your website or online store functioning is of the utmost importance.
I'm a writer, Men's Lifestyle blogger, Contributing Style Writer, and Digital Marketer. In recent years, I've been published on Yahoo! Style, Yahoo! Travel, and others. Named Top 10 UK Men's Lifestyle Blog on the web to Follow in 2020 by VUELIO. Check out my YouTube Channel and follow us Twitter #TheJoeyJournal TikTok @TheJoeyJournal
best out of office tips on vacation
out of office
out of office: how to prepare for vacation