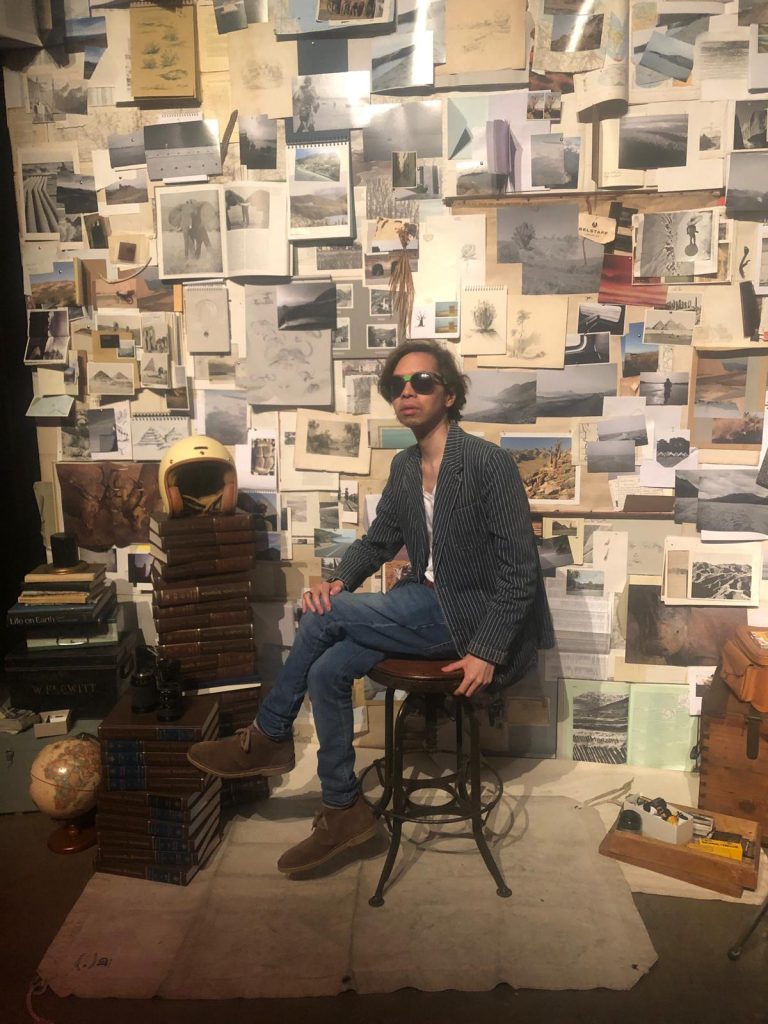 Being a pleasant Sunday afternoon the beginning of early June I was feeling inspired by preppy vibes as my weekend off duty look for today. I decided to put together a semi formal look incorporating light weight denim paired with basic casual separates such as a T-shirt for a relaxed smart casual outfit and men's tailored denim jacket. During the summer it's one of my favourite signature pinstripe blazers as my go to statement piece which looks effortless in any case to dress up my outfit.
I quite like how this trend re-invents the classic denim workwear look is very versatile and understated which goes with anything. I love it because it's not your standard conventional denim; it's denim with a twist.
The men's tailored denim jacket trend is fairly new, exciting and unbeknownst to me it happens to be popular on Savile Row London among reputable tailoring houses apparently so. Evidently, I do think this look is very dandy indeed and who doesn't love to experience the feeling and craftsmanship of a luxury handmade bespoke suit.When it comes to tailoring usually the garments jacket comes with shoulder pads and lined for a neat finish.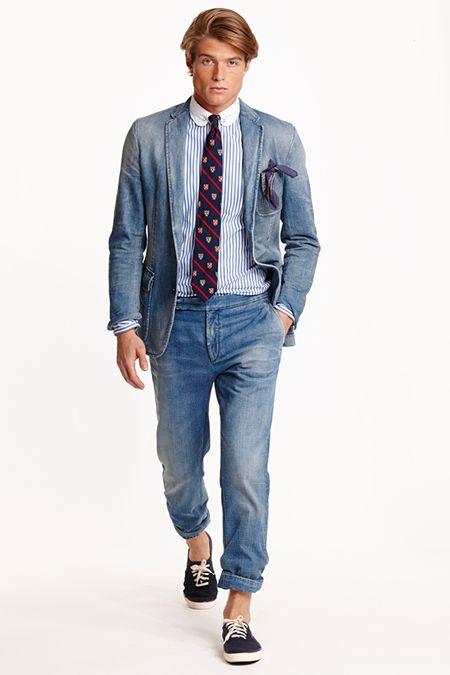 But, to my astonishment my denim blazer is somewhat unstructured with no padding or lining inside the tailored jacket. Like me, you're probably wondering where does this trend originate from throughout fashion history where the assumption denim as work wear has it's association with popular culture in movies and music influences from the nineteen fifties to eighties. Ralph Lauren's Spring Summer 2015 collection as seen above is a unique example pictured as a full 2 piece denim suit styled with shirt, necktie and casual trainers for a relaxed look.
Even more so, we often think of denim is certainly strong and practical as workwear that it fits nicely into our mainstay style staples in our closet season to season and the canvas of the cloth surprisingly comes in different weights. From experience it can be laundered with care at low temperatures such as a cold wash so be wary to allow room for shrinkage just in case.
My jacket I purchased from Ralph Lauren is made in a light weight canvas through the shoulders and chest centre front so the way it feels when worn is less structured compared to wearing a jacket with shoulder pads put in. In my opinion it depends on the look you are going for in terms of style unless going for a more formal look then it's best to have pads in the jacket. Shoulder pads or no shoulder pad's I think it can make all the difference in terms of what feels most comfortable and down to personal preference. It would be interesting to find out in future the difference of how the structure of this garment differs in comparison to how it's made.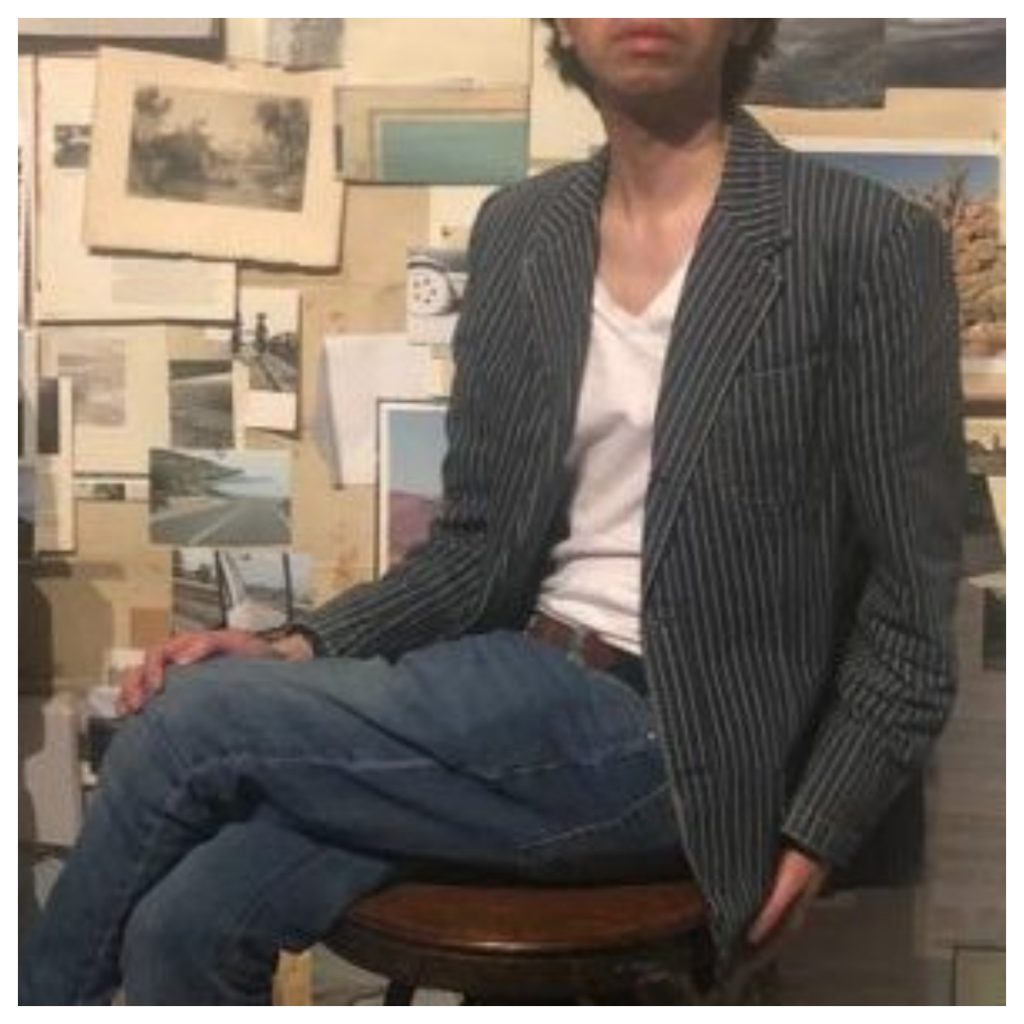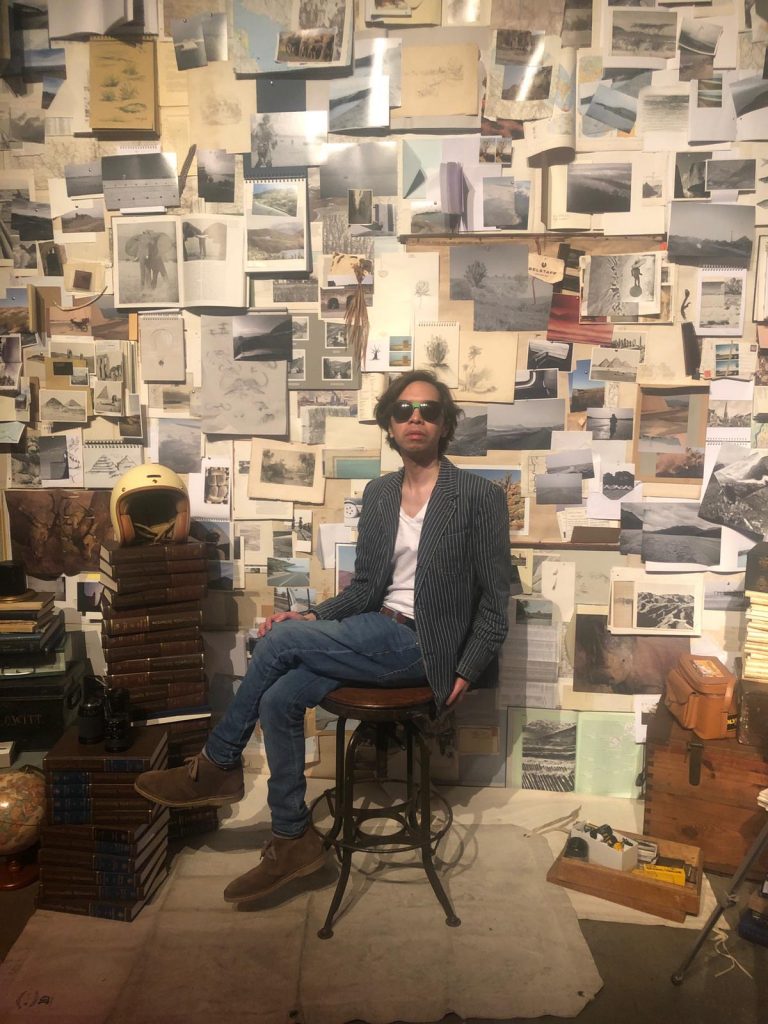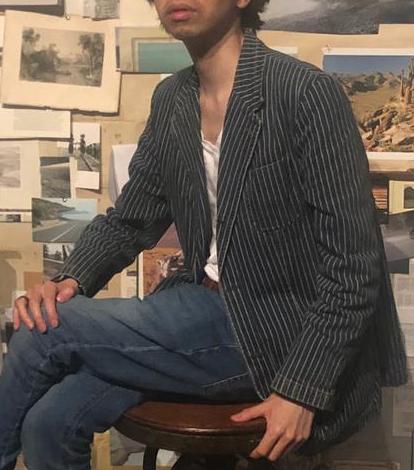 Styling Credits:
V neck Men's Tee, Calvin Klein Underwear,
Heart & Dagger, Denim Skinny fit jeans,
ASOS, Tan Desert Boots, Dune London,
Pinstripe Denim Blazer, Polo Ralph Lauren,
Accessories Sunglasses Marc by Marc Jacobs
I'm a writer, Men's Lifestyle blogger, Contributing Style Writer, and Digital Marketer. In recent years, I've been published on Yahoo! Style, Yahoo! Travel, and others. Named Top 10 UK Men's Lifestyle Blog on the web to Follow in 2020 by VUELIO. Check out my YouTube Channel and follow us Twitter #TheJoeyJournal TikTok @TheJoeyJournal
Denim
Denim Workwear
Fashion Blogger
How to wear a denim jacket
Levis Jeans
Menswear
Polo Ralph Lauren
Tailored Denim Jacket