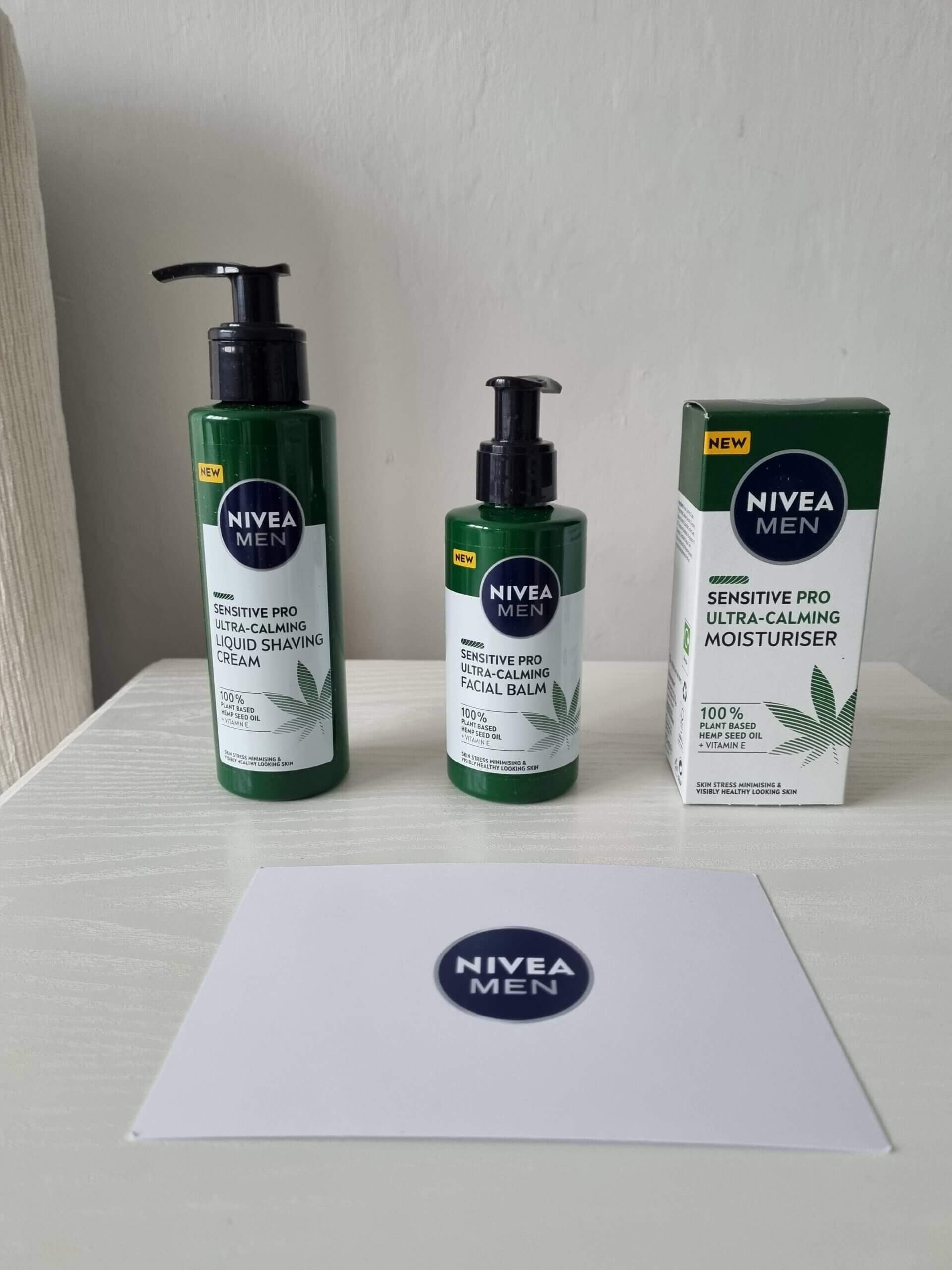 Look out Gent's, there's a new skincare range launched exclusively at Boots UK. Packed with Benefits for the skin, it's key ingredient is Vitamin-rich and hydrating, and it minimises dryness, irritation and stress lines.. have you guessed yet what it is?
Heard about Nivea for Men Sensitive Pro Hemp Range but haven't tried it yet?
You want in? Well here's your shot to up your Daily Men's Grooming Routine to Soothe and calm your skin.
Autumn is here, and the cooler weather can wreak havoc on your skin if you're not using the right stuff. New NIVEA MEN Sensitive Pro Moisturiser soothes irritated skin while also nourishing after a day out in the cold – just what you need.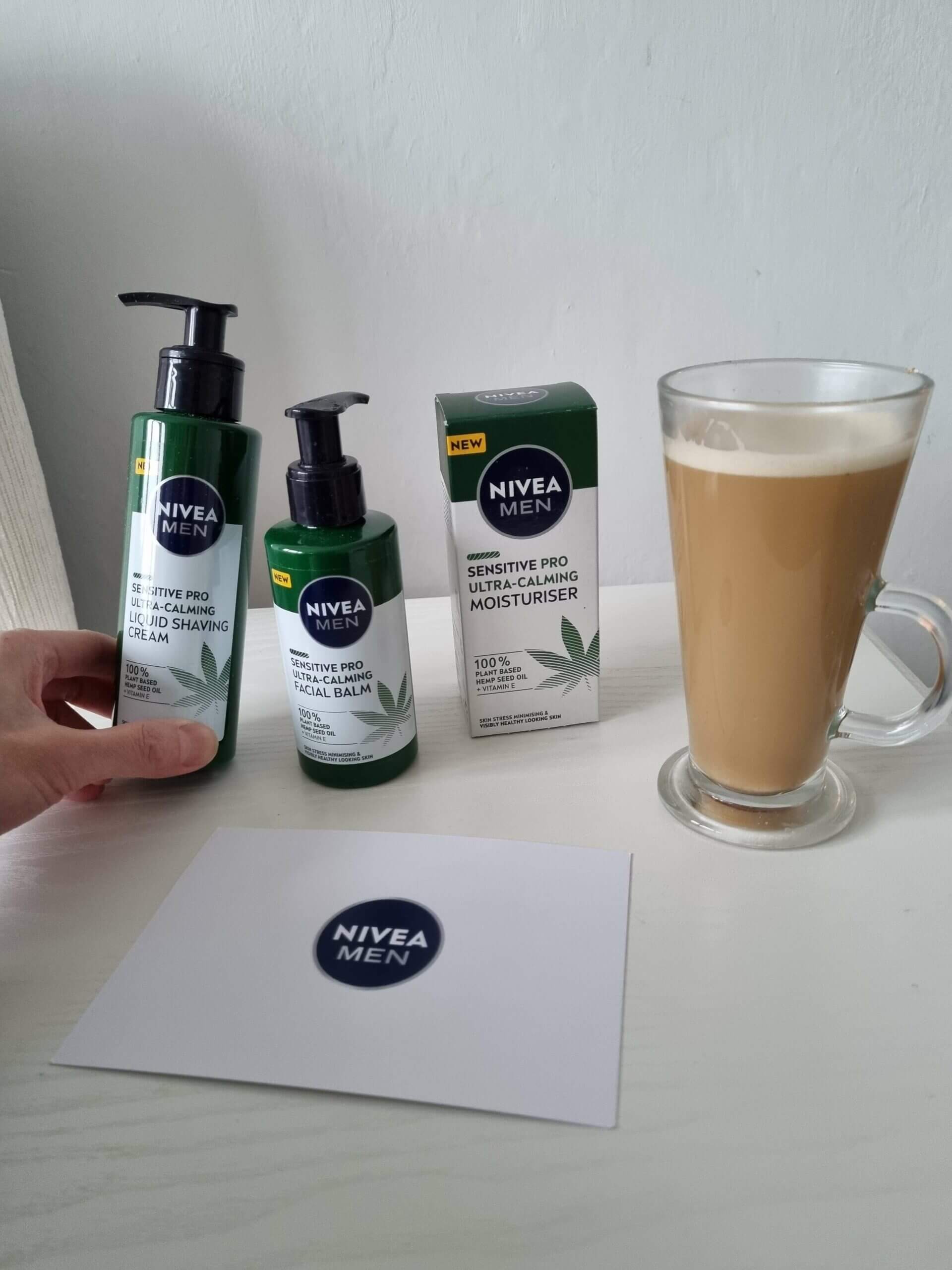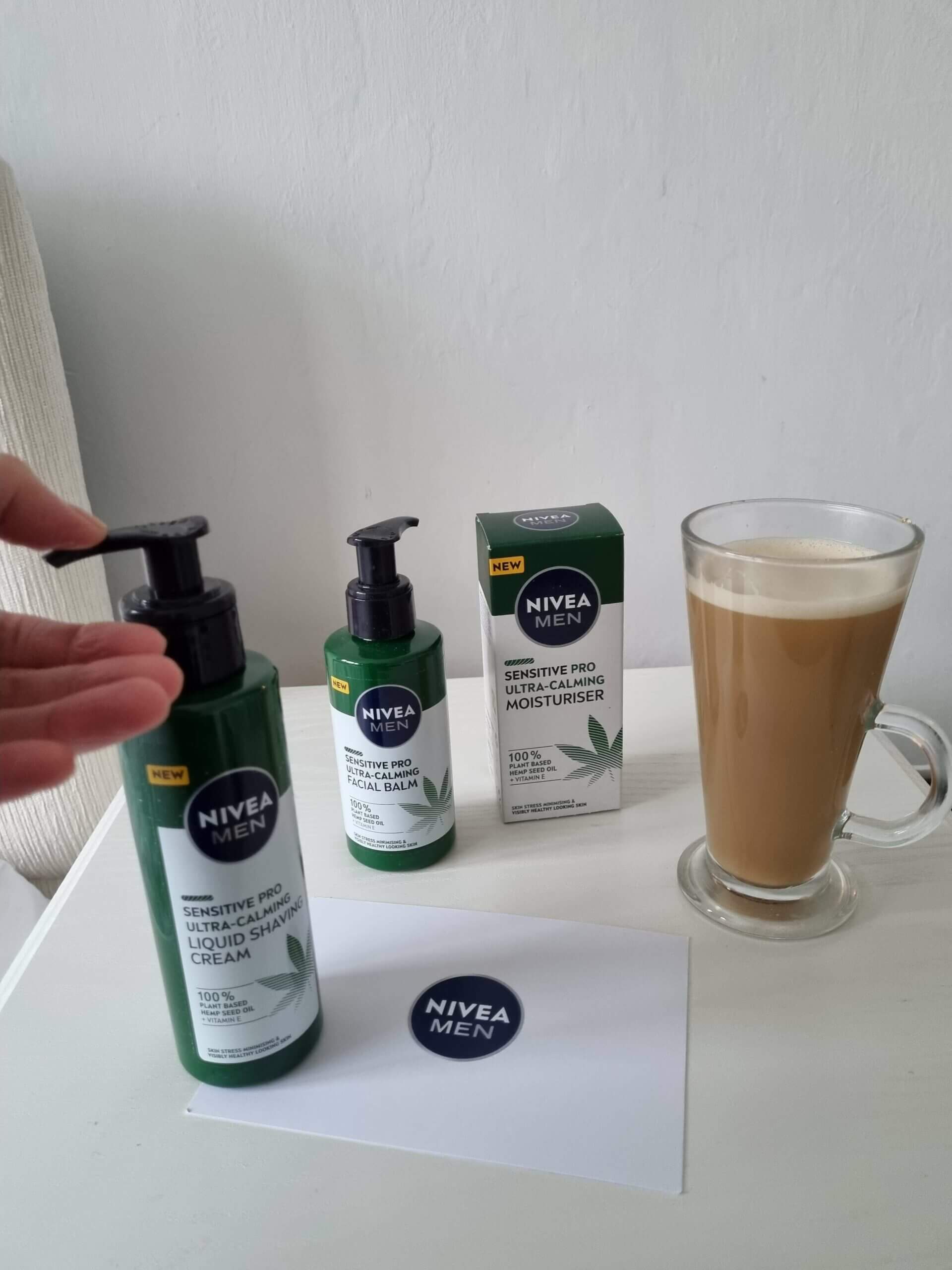 Want moisture that doesn't clog your pores? Smooth skin that doesn't feel oily? It sounds like it's time you were introduced to Nivea's Sensitive Pro Hemp range. Infused with hemp seed oil and vitamin E, it soothes and calms skin – and it's perfect for bearded Gent's, too.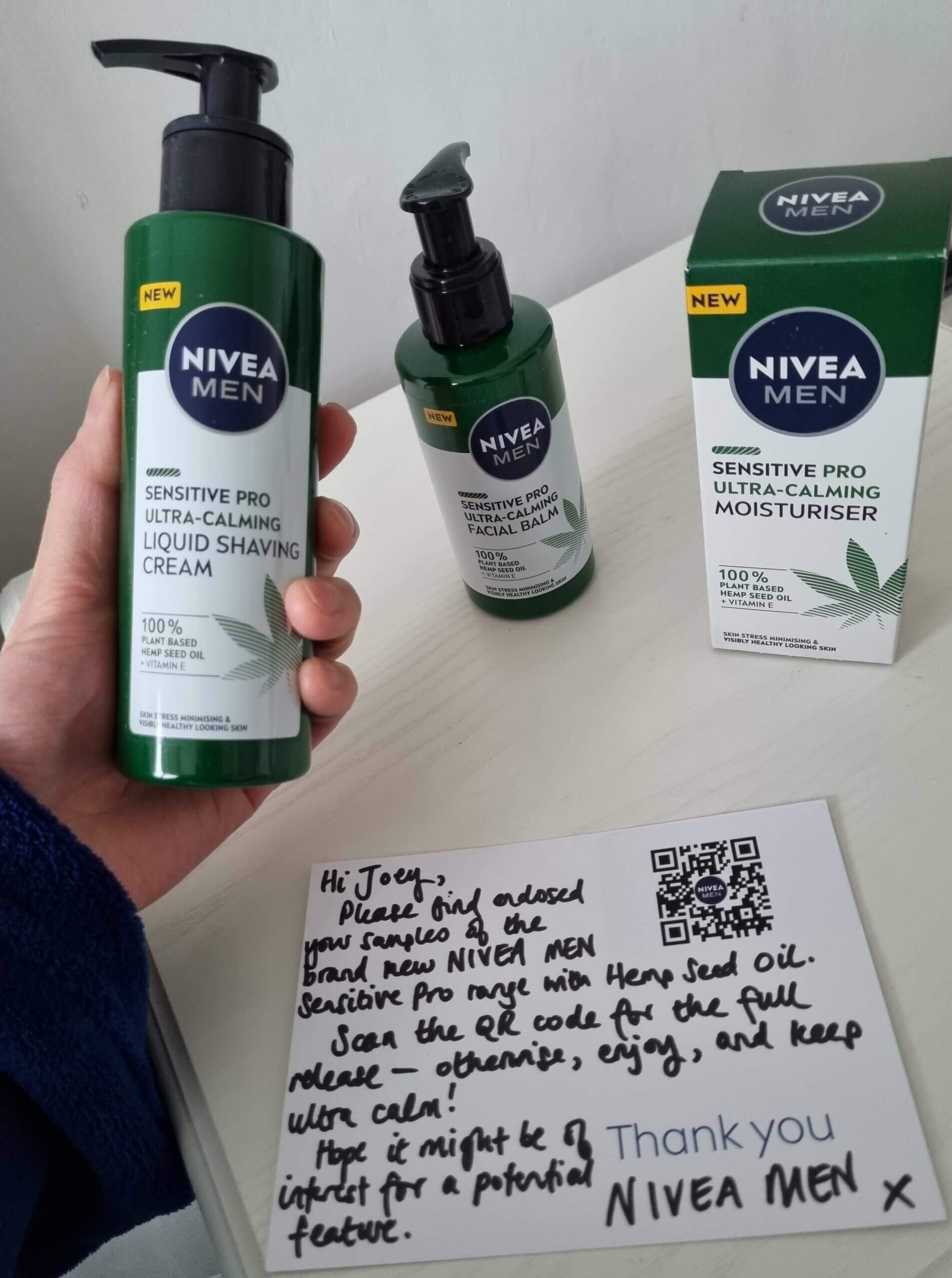 You will be astonished to find out it's made with Hemp Seed Oil's omega-6 fatty acids that have ultra-calming properties and work to soothe skin after shaving.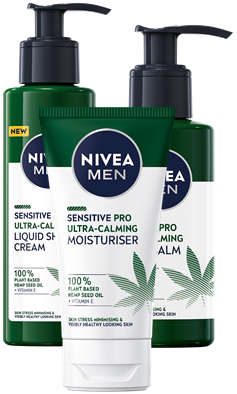 Don't let dry skin? Or an Itchy Beard? Get in the way of spoiling your daily grooming routine.
Even more reason to check out the NIVEA MEN Sensitive Pro Skincare is rich in fatty acids that deeply nourishes, calms skin and protecting it from drying out and feeling irritated. Will you be trying it?
What's more, the NIVEA MEN Sensitive Pro range cares for skin and planet through its 100% organic hemp seed oil, microplastic-free formula and 97% recycled and recyclable packaging. Exclusively available at selected Boots Stores.
To put the calm back into your grooming routine, NIVEA MEN is proud to introduce its *NEW* NIVEA MEN Sensitive Pro range with nourishing organic hemp seed oil and Vitamin E, comprising three soothing innovations to help you put your best face forward, every day.
The Brand New Range Includes:
NIVEA MEN Sensitive Pro Ultra Calming Liquid Shaving Cream RRSP* £4.49 – building into a lather with a brush or water and softening hair for an effortless razor glide, the face is simultaneously soothed and protected
NIVEA MEN Sensitive Pro Ultra Calming Facial Balm RRSP* £7.99 – for instant post-grooming relief in a fast-absorbing, non-greasy formula
NIVEA MEN Sensitive Pro Ultra Calming Moisturiser RRSP* £8.99 – ultra-calming and beard friendly, the skin is protected from external aggressors and remains hydrated for up to 24 hours
What's more, the NIVEA MEN Sensitive Pro range cares for skin and planet through its 100% organic hemp seed oil, microplastic-free formula and 97% recycled and recyclable packaging. Even Liverpool FC are Fans too. Interested in Nivea Men's newly released Sustainable Grooming Range, find out more just here
Editorial Disclaimer: Some items featured have been gifted as press samples to review and I would never promote something I would not otherwise use myself or recommend to others to ensure the feedback I have given is honest. All prices quoted in this article are subject to change by the brands at anytime mentioned here and some links contain affiliate links which I may make a small commission off the sale of items with no extra cost to you
I'm a writer, Men's Lifestyle blogger, Contributing Style Writer, and Digital Marketer. In recent years, I've been published on Yahoo! Style, Yahoo! Travel, and others. Named Top 10 UK Men's Lifestyle Blog on the web to Follow in 2020 by VUELIO. Check out my YouTube Channel and follow us Twitter #TheJoeyJournal TikTok @TheJoeyJournal
Best Men's Skincare Brands
Men's Grooming
Men's Skincare
Nivea for Men
Nivea for Men Sensitive Pro
Sustainable Beauty