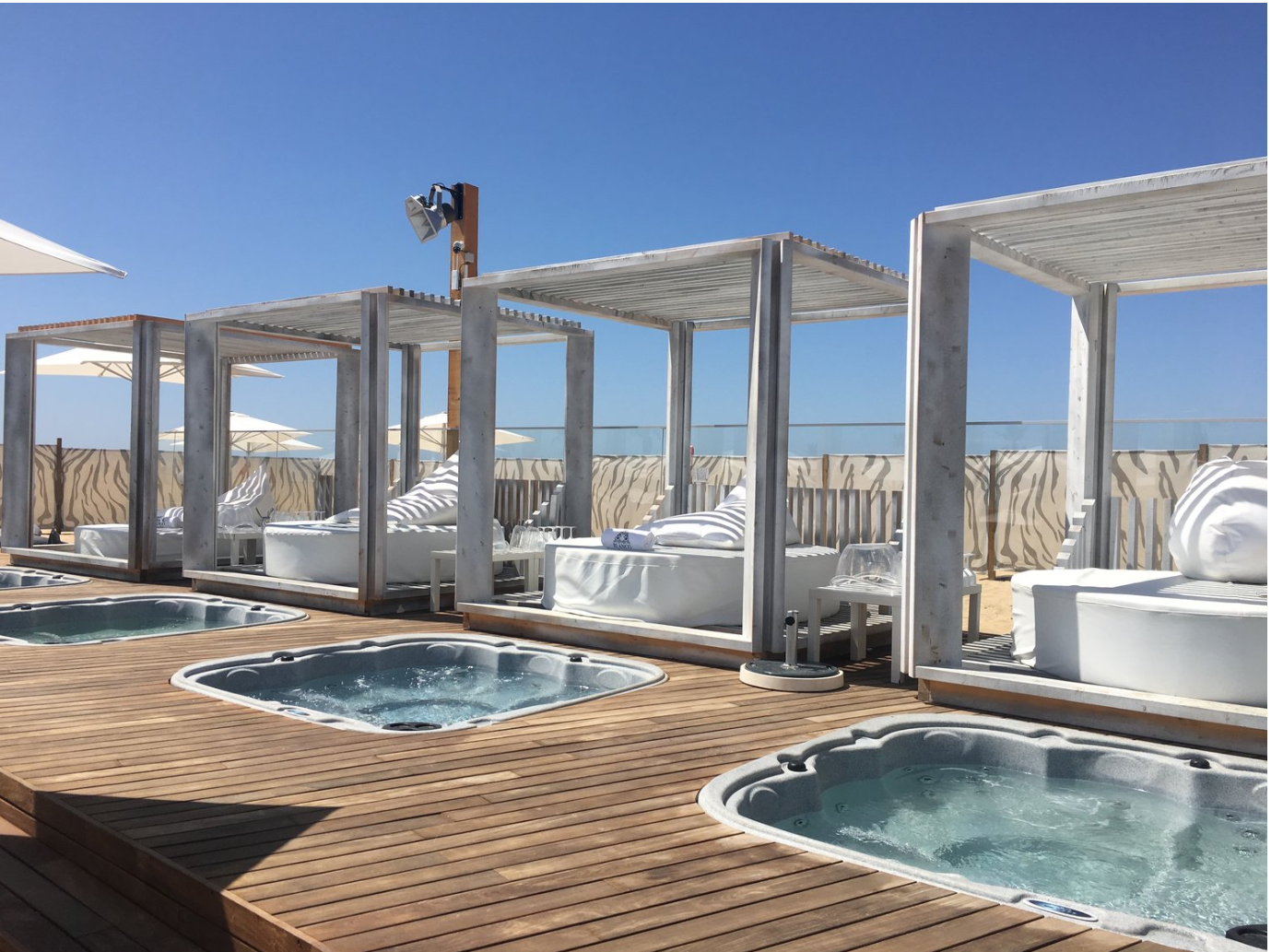 THE PORT OF PORTIMAO IN ALGARVE
Explore the town's vibrant and colourful terracotta architecture down by the marina pier.
Hi guys, hope you're all having the most wonderful time on summer vacation as these past couple of months have flown by so quickly. During my trip I will share with you some of my favourite places to visit over the duration of a long weekend break. If you enjoy scenic walks by the beach, a spot of golf at a country club and tempted by the wonders of fresh locally sourced produce it's a culinary match made in heaven.
I'm really excited to tell you all about my recent sponsored press trip abroad to the Algarve in Portugal to review an exclusive holiday resort Blanco Beach Club. It's situated in the idyllic fishing port town of Portimao and also my first visit to Portugal. After experiencing what this trendy enclave has to offer Portimao is deemed the next international hot spot destination for jet-setters in Europe to rival Ibiza, St Tropez and Mykonos.
THE BEST HOTELS IN ALGARVE

The Morgado Golf and Country Club part of the exclusive Nau Hotels & Resorts Group is your idyllic weekend escape for relaxation and to enjoy a spot of golf on the driving range just 20 mins drive from Prai de Rocha in Portimao and 30 mins from Faro Airport.
This exquisite hotel comprises of apartment complexes on the grounds of the resort which spans over 40 acres of scenic landscape in the middle of a secluded valley is just tranquil and takes your breath away.
An outdoor pool which overflows on the edge faces the scenic landscape and includes changing room facilities conveniently located next to the pool area. Explore the hotels club house after doing your rounds of golf and enjoy some lunch with friends for a catch up over some great food and drinks.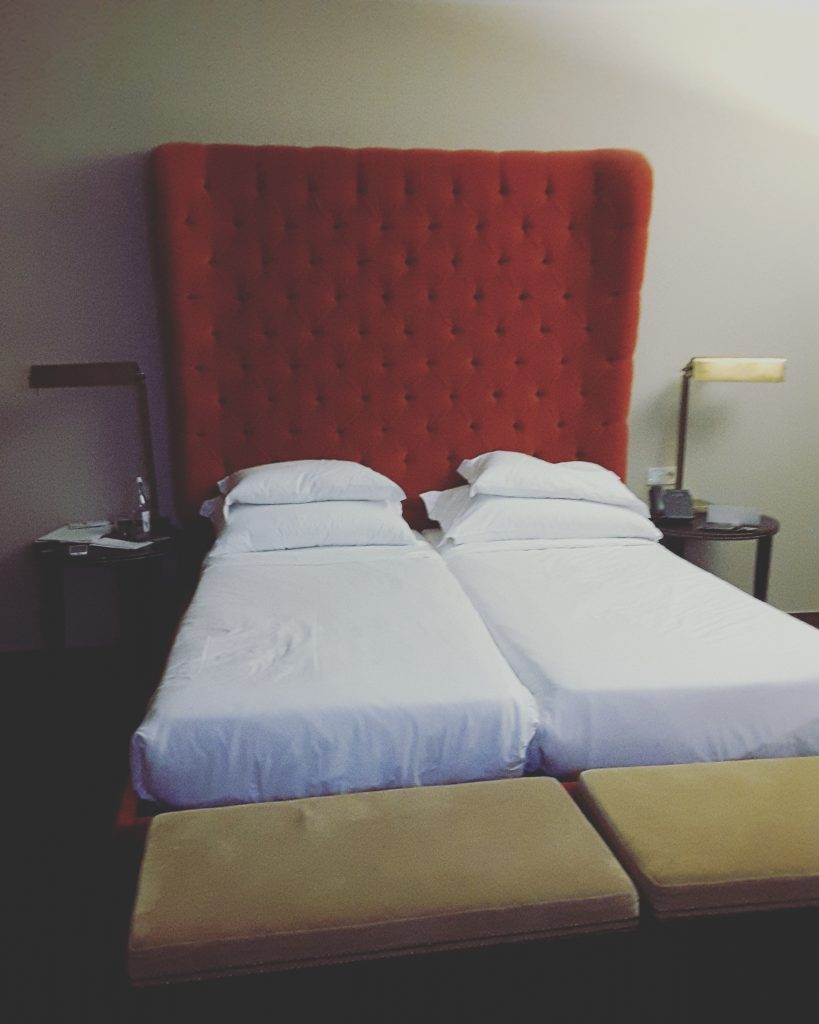 NAU HOTELS & RESORTS
My hotel suite was very impressive despite the short stay it was so worth it. A general feel of the hotel room itself had a contemporary touch as you would expect from a luxury resort to the highest standard and an outdoor patio balcony overlooking the landscape. Just check out this amazing bed which is something out of a Gossip Girl series with a velvet headboard raised as high as the ceiling fit for a Queen.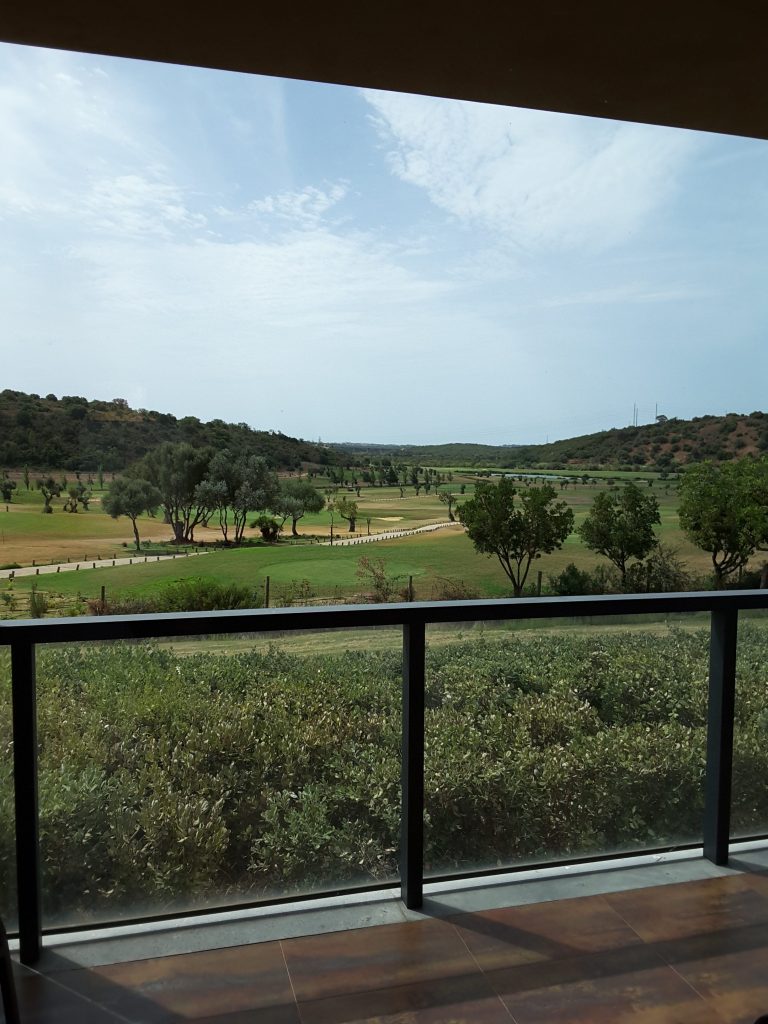 Room Service is available at a charge of course for any extra's to stock up your mini bar if needed.
Not forgetting the walk in marble shower wet room was pure luxury defined for that unforgettable hotel weekend break.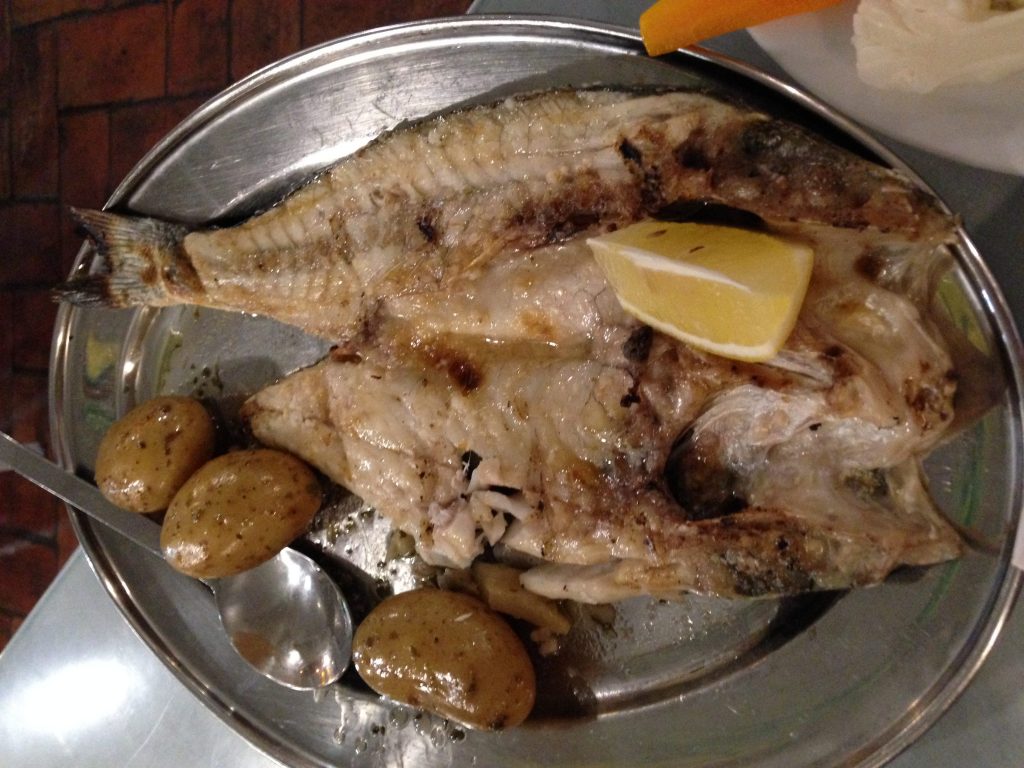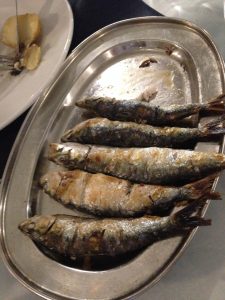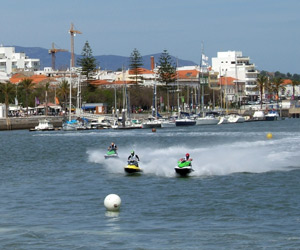 Portimao is known as a small fishing town it has the very best selection when it comes fresh fish and locally sourced produce if you're a great fan of seafood dishes while on vacation in the Algarve.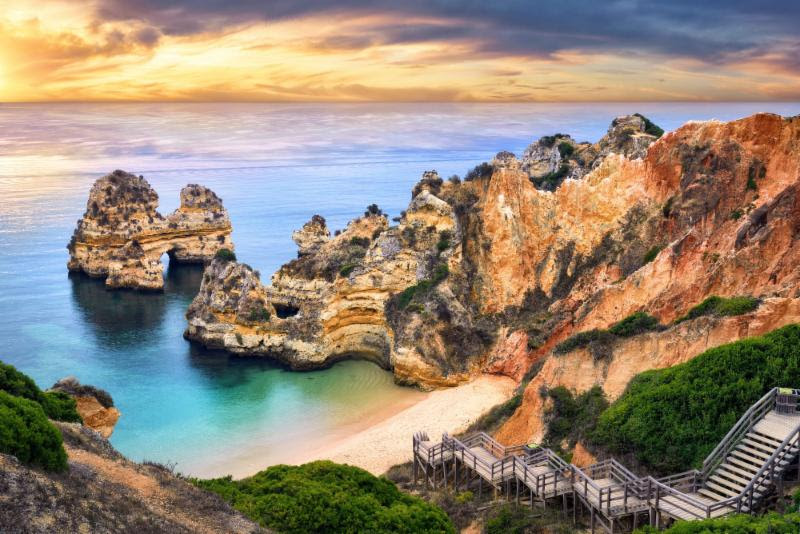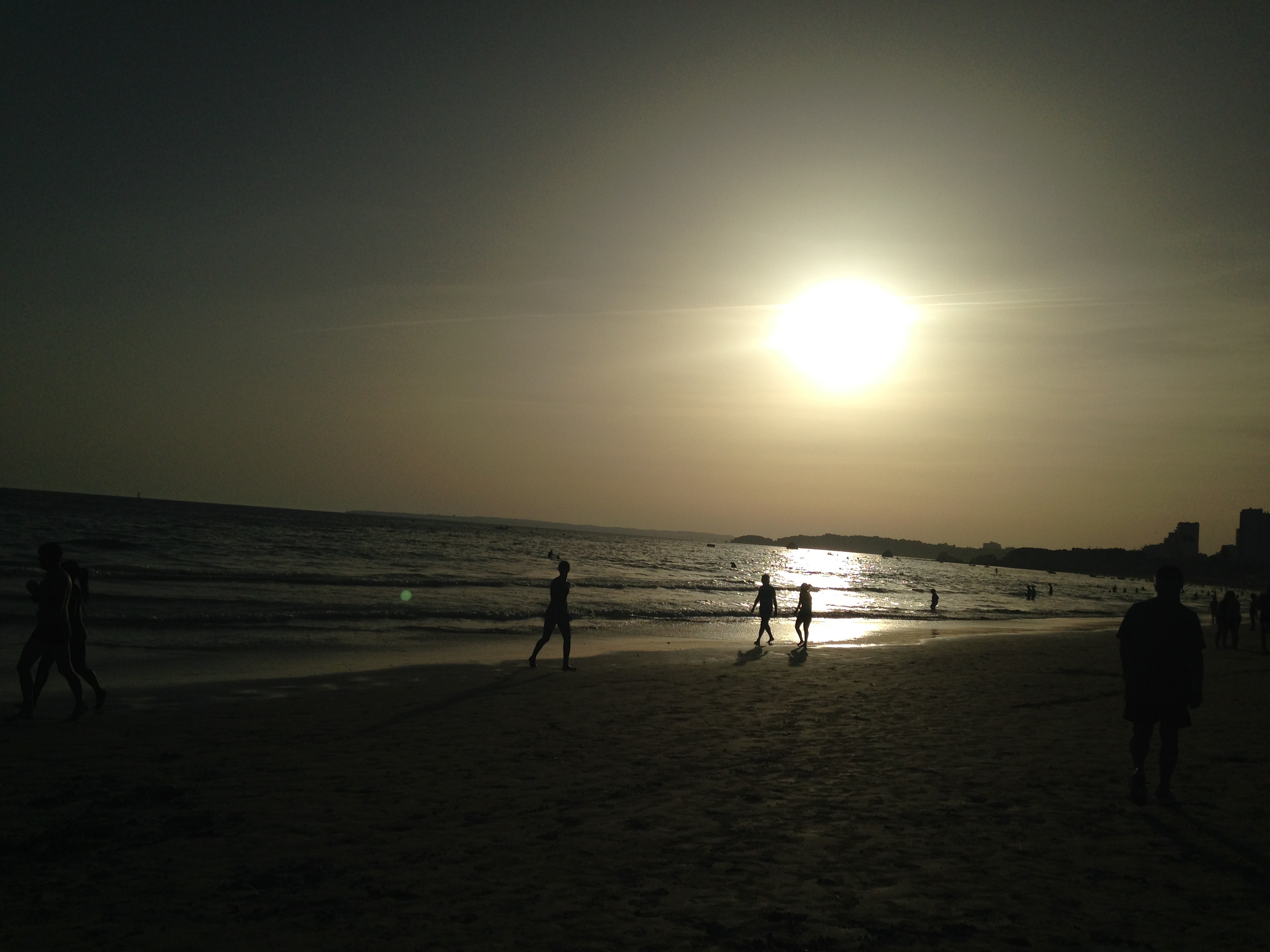 ---
Things to try and Experience
---
PRAIA DA ROCHA BEACH

Praia de Rocha Beach is by far my favourite beach area in the Algarve because of its unspoiled natural sand, water sport activities including snorkelling, swimming, lively promenade of seafood restaurants and exclusive beach clubs. Each summer Praia de Rocha Beach plays host to the MTV Summer Sessions with live music and parties on the beach is highly recommended.
BLANCO BEACH CLUB

Portimao welcomes this summer a new addition to the area for the ultimate luxury experience in day beach club concepts also equipped as an exciting music venue that transforms into a nightclub.
Watch the day go by as you relax amongst the sumptuous sunken beds next to the idyllic seashore of the Atlantic Ocean as you listen to the upbeat DJ set playing house, dance and top 40 music. Here you can enjoy the ambience of beautiful people and great service customer service from its friendly and welcoming staff.
Blanco Beach Club is brought to you by the brainchild of Entrepreneur / acclaimed Music Producer Maximillian White has also played host to big headline acts from the Music Industry including Tyga, French Montana, Tori Lanez amongst many more.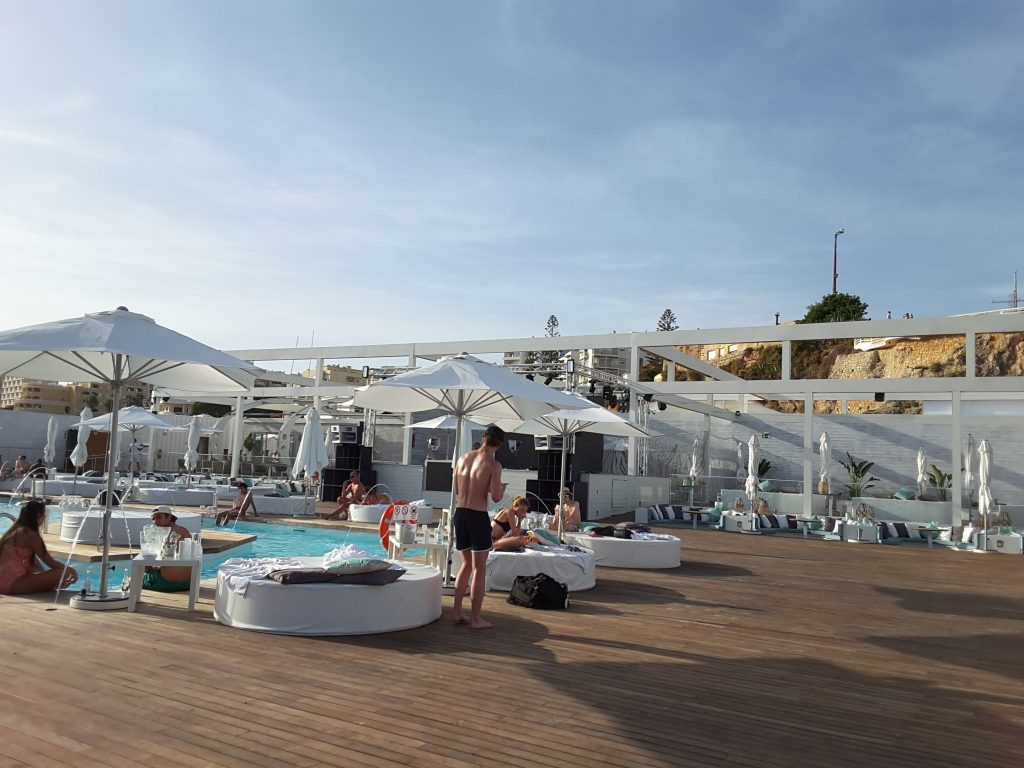 NOSOLO AGUA BEACH CLUB – MARINA DE PORTIMAO

I managed to stumble across the NoSolo Agua Beach Club while taking a stroll down by the marina pier and thought it was another bar I wanted to try. It turns out this venue happens to be yet another Beach Club, but wait it has something quite unique about it. Somehow I managed to convince the friendly door staff to see if I may take a sneak peek inside. They welcomed me in as press and a lifestyle blogger kindly offering a complimentary drink on the house and free use of the pool area. It was just not any standard swimming or plunge pool in fact to my astonishment I discovered it had fresh salt water in it from the ocean was great for the skin and made you feel refreshed.
Views of the ocean and cliffs from the cabana beds had great views where you could relax the whole day and watch the sunset.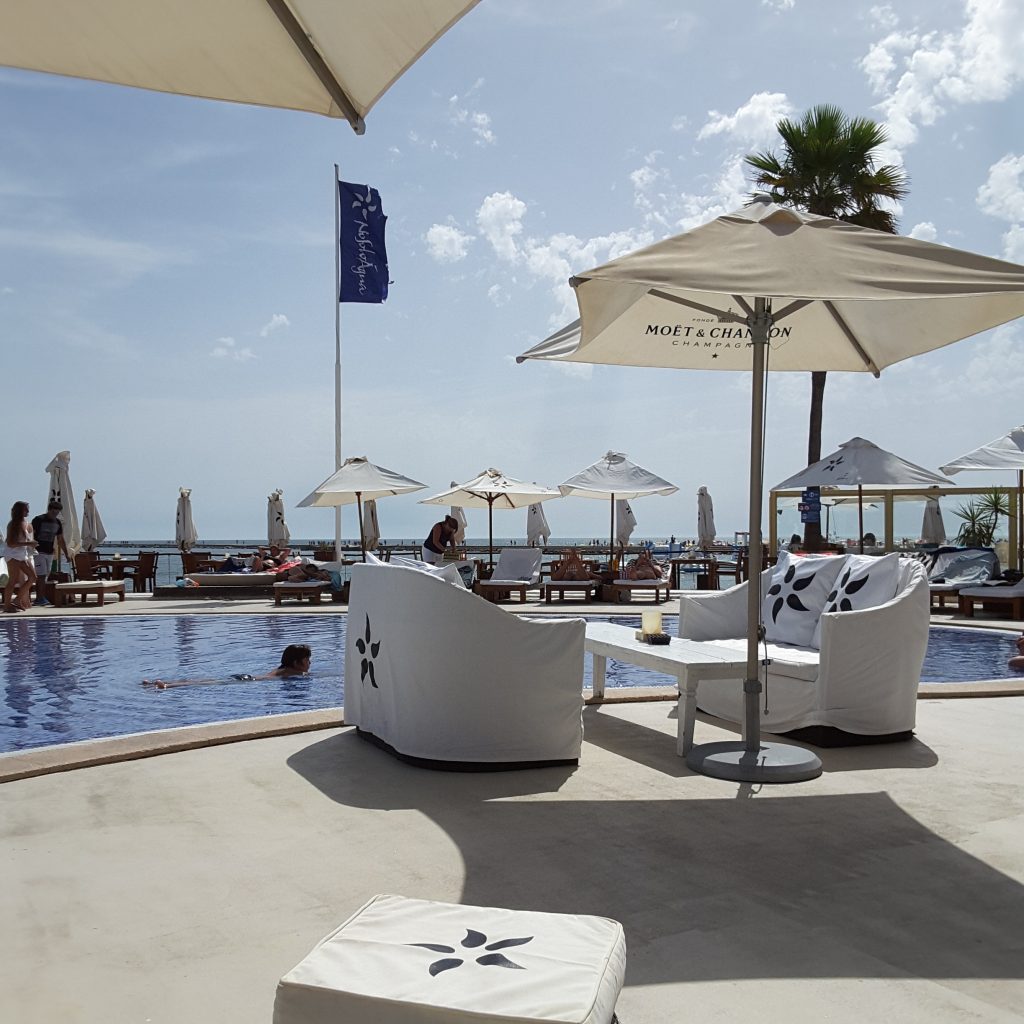 DISCOVER A TASTE CULTURE THROUGH CUISINE

THE OLD BRIDGE QUARTER

One evening a friend and I decided to take a 15 minute taxi journey from the beach into the town centre of Portimao where you could experience the best local cuisine located in the Old Bridge Quarter. Here discreetly hidden under a bridge you will find an array of authentic local sea food and grill restaurants which all vary in price and some great value for money than others. Fresh fish is the culinary dish to try in the Algarve well known for its delicious Sardine's cooked and grilled on the wood stove, but the Sea bass was also delightful too.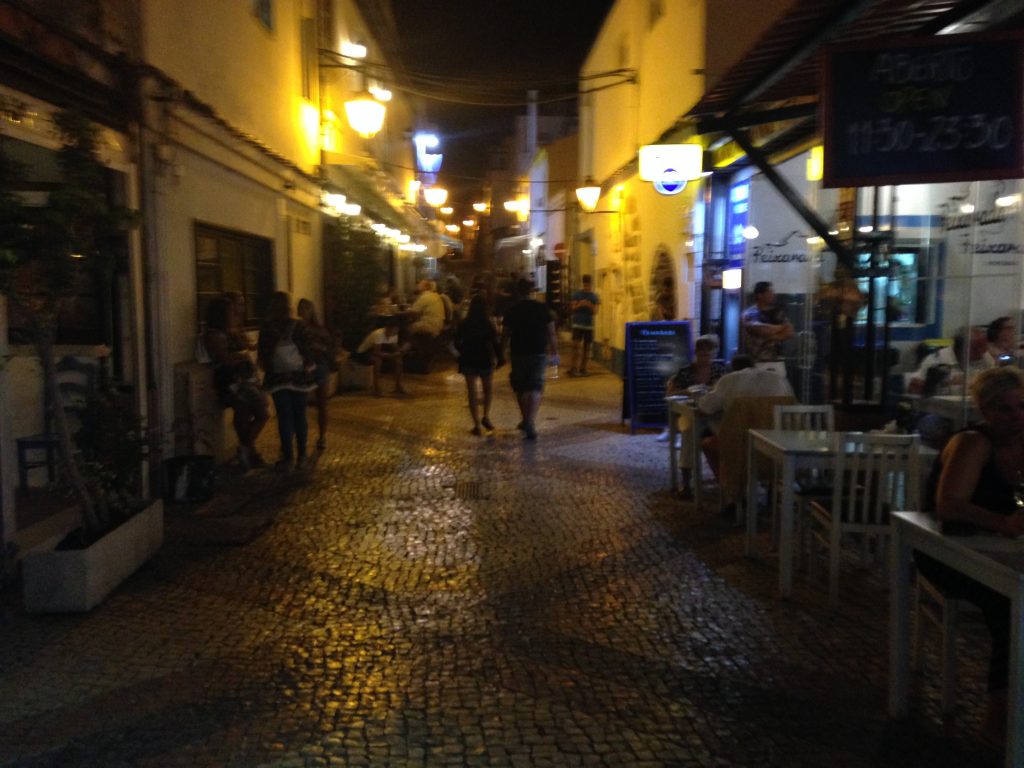 Experience the fresh sea food restaurants in the old bridge quarter, wonderful stretch of unspoiled beaches and thriving cosmopolitan nightlife..
.Upon visiting Portimao expect lively promenade of seafood restaurants and exclusive beach clubs in the Southern Algarve for gastronomy to exclusive nightlife scene.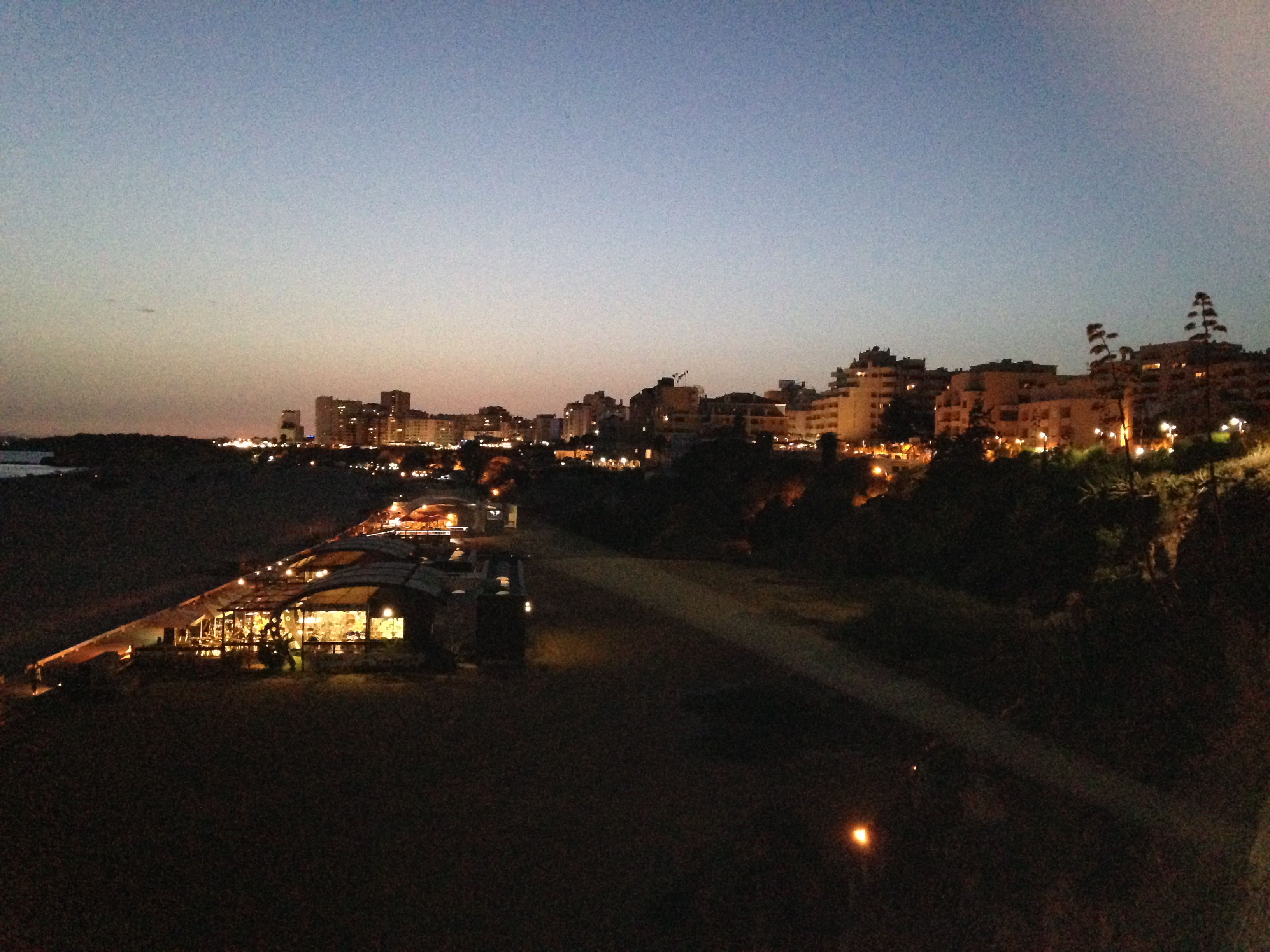 Editorial Disclaimer. A huge thank you to Nau Hotels & Resorts, Blanco Beach Algarve and Monarch Airlines for hosting me and for providing a wonderful, stay in Portugal. As always, all opinions are my own – all offers and promotions mentioned are at the discretion of the brands management and subject to change at any time.