LOS ANGELES & ORANGE COUNTY

LA the City of Angels is home to Tinsel Town Hollywood's film industry, the playground to the Rich and Famous boast some of the most amazing beaches, social scene to the most fabulous shopping.
I share with you some of my favourite Stylish hot spots, Trendy neighborhoods and places to visit. The first time I encountered LA I was so fascinated by the cult fashion movie Clueless I just had to come to America and fell in love with Beverley Hills 90210. If you're also an O.C. fan Laguna Beach The Real Orange County is on the itinerary for a long weekend break as I gain access to one of the most pristine private beaches is paradise.
THE  BEST HOTELS IN LOS ANGELES

THE ROOSEVELT HOTEL

It's one the oldest Hotels in Hollywood which lots of history so I'm told but it's a great place to hang out in the evenings and star gaze if you can spot them. As a guest you have access to the pool area and its strictly by guest list only. The cast members of THE HILLs once hung out here and other trendy night spots in town Le Deux, Area, the Hyde club may have moved on since then.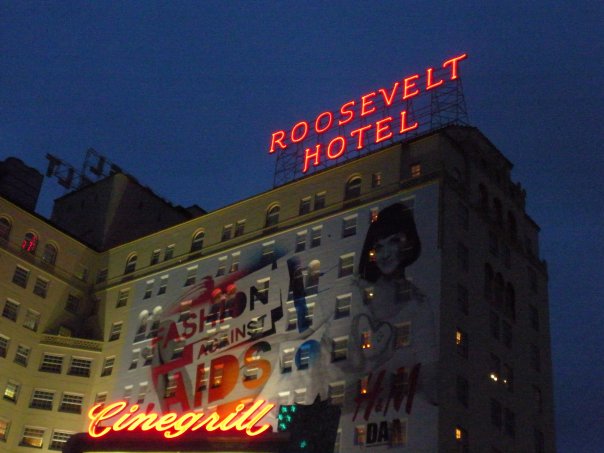 For those of you that have yet to experience Tinsel town as a tourist there is so much to see especially if you're a film buff and into Hollywood Cinema. With that said make Universal Studios a must do excursion and do the Studio Tour where you can get to know how films were made on set from the legendary King Kong, Alfred Hitchcock movies to the Desperate Housewives television series. Get close up to all time favorite tv shows, epic theme park rides and more.

Where to take in the Best views of the LA City skyline from Roof Top Bars to Poolside Lifestyles where living the dream becomes a reality.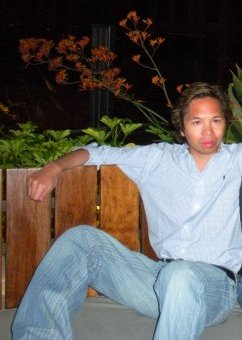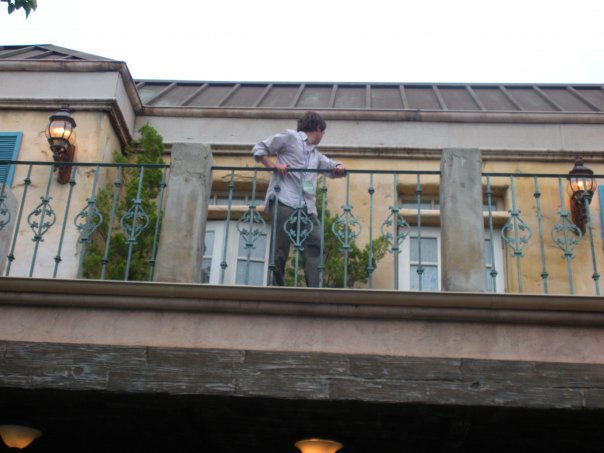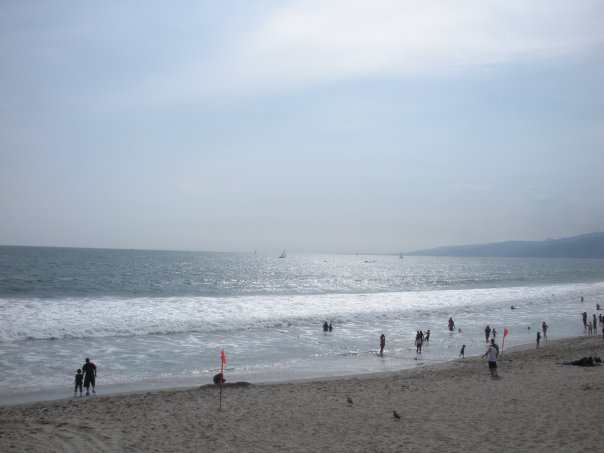 THE POOL PARTIES

Great spots for hanging out by the Pool include The Mondrian Hotel and The Standard Dowtown LA is very chic with the Young Hollywood and Jet Set Crowd.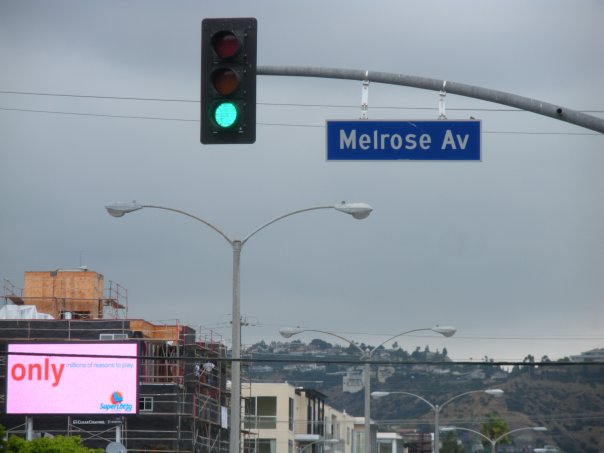 ---
VISIT WEST HOLLYWOOD MOST FAMOUS ZIP CODES
---
MELROSE WEST HOLLYWOOD

Favourite neighborhood's in West Hollywood of mine are Melrose a trendy location infamous for its notorious zip code made famous by Darren Star's TV Show Melrose Place where aspiring 20 something's move into an apartment block with a pool and host parties every week. Sounds like my kind of party. Not only that the shopping is great and I really love coming to this part of town to visit stores Opening Ceremony, Fred Segal and Kitson for unique designer and one of kind items of clothing.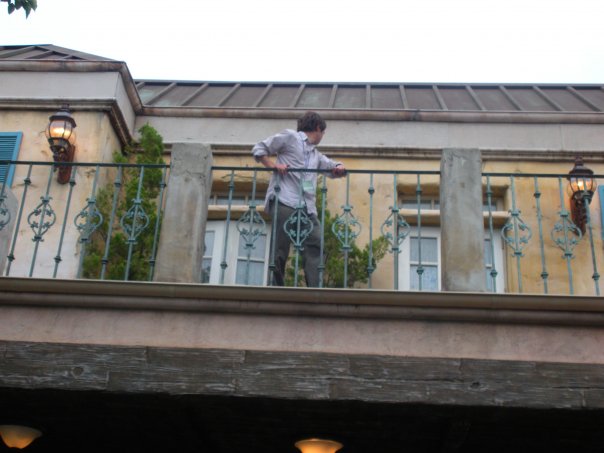 Come hang at these cool LA hotspots in town from The Farmers Market and make a wish in the Grove Fountain, who knows it could be you're lucky day.
A tourist hot spot for visitors especially if you're new to LA it's such a great place to hang out and meet friends. Also, the Grove Fountain within the market is a great place for a date it's so romantic in the evenings when it's all lit up. Things to do while you're there include shopping at the retail stores such as Abercrombie and Victoria's Secret to independent market stall vendors and excellent restaurants and bars.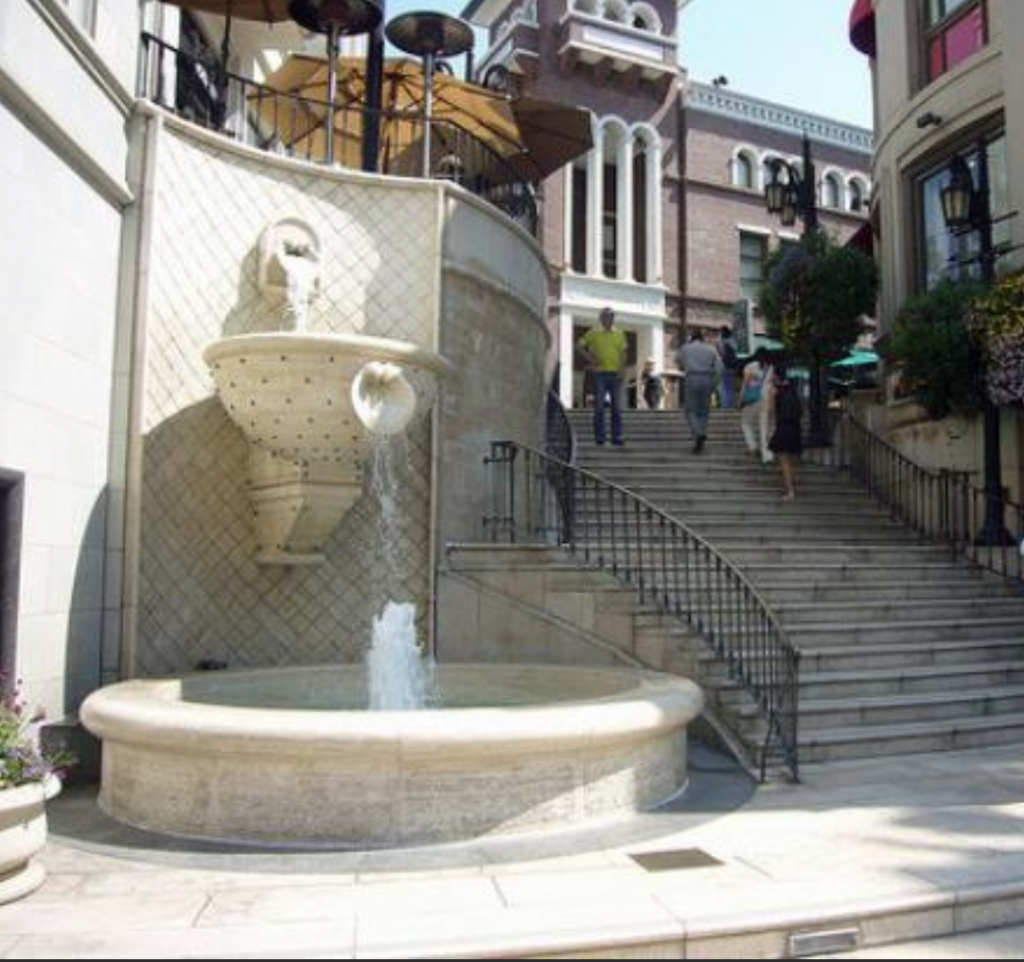 DESIGNER SHOPPING ON RODEO DRIVE
The walk of fame is situated on Hollywood Boulevard and you can pay homage to your favourite Celebrities past and present.
It can get very busy at times but mainly tourist attraction for first time visitors to Los Angeles and don't forget The Manns Chinese Theatre its very grand. Are you familiar with the movie Pretty Woman this would be the street where Julia Roberts stared in the Hollywood Movie spending Uncle Edwards Money without a care in the world. Lucky Girl if you can do it. The best part I just had to visit those famous Spanish Steps where Cher in Clueless walks down to the bottom of the fountain then shops at Dior. The famous line 'I wonder if they have that in my size' that sums up my shopping trip to Rodeo Drive for today and it was fabulous.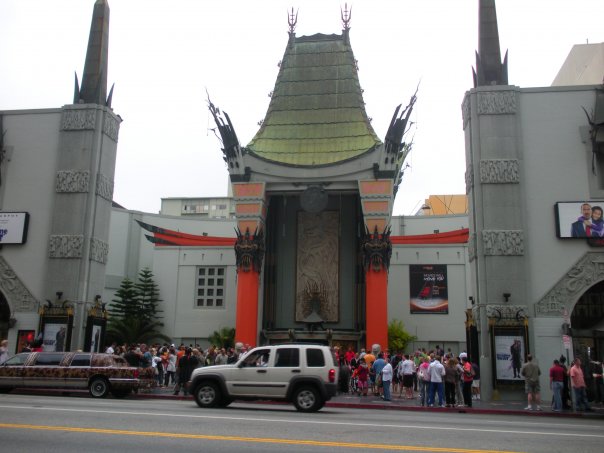 HOLLYWOOD WALK OF FAME

The walk of fame is situated on Hollywood Boulevard and you can pay homage to your favourite Celebrities past and present. It can get very busy at times but mainly tourist attraction for first time visitors to Los Angeles and don't forget The Manns Chinese Theatre its very grand.
Discover the best shopping in LA has to offer on Rodeo Drive neighborhood of Beverly Hills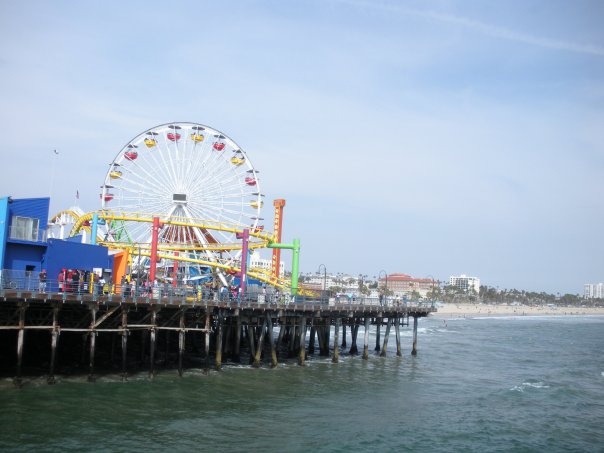 Los Angeles has a coast line stretch full of beaches but Santa Monica Beach is LA's local beach, a bit too touristy for me but you can hang out here go for a jog, rolla blade, skate or visit the amusement park on the pier for fun fair attractions and food vendors.

Make a Weekend Trip excursion to Laguna Beach just 1 hours drive from LA
Laguna Beach Orange County is a one hour drive from Los Angeles which boast long stretches of pristine sandy beaches and clear blue water. Although it's a very small town it's paradise and it's great if you can have access to a private beach depending on the location and was very lucky in this instance. Hotels in town the best place you can stay is at The Montage Hotel in Laguna CA or alternatively renting an apartment through AIR'BNB  is a great option through personal experience for a flexible stays. For designer shopping head to the South Coast Plaza Mall you can spend all day here it's heaven for shopaholics where you will find everything from high street, mid range to luxury fashion labels is the best shopping experience you cannot miss out on and Fashion Island in NewPort Beach nearby.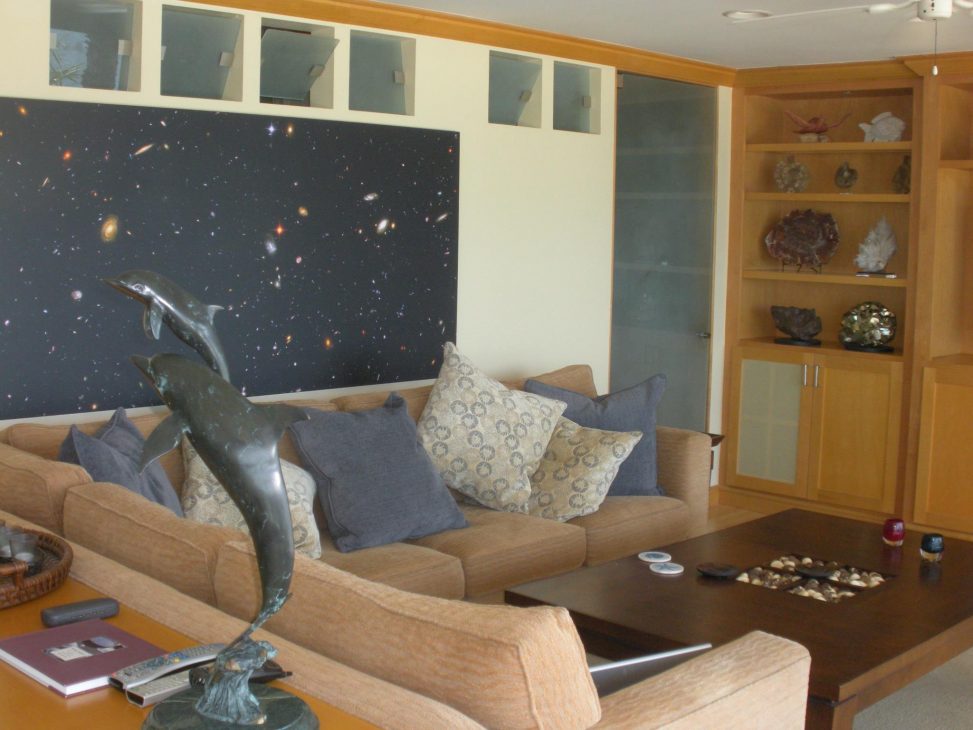 DISCOVER A TASTE OF CULTURE THROUGH CUISINE
Pinks Hotdogs' a take out restaurant serving the most delicious hotdogs named by Celebrities is worth stopping buy for a bite to eat if your up for experiencing some real Authentic American food while on vacation.
WOLF GANG PUCK

The Wolfgang Puck is a fine dinning group with Worldwide franchises including my favourite The Cut Beverley Hills and in London Park Lane. The renowned acclaimed Austrian Chef has worked in the finest restaurants in France and quickly garnered the attention of Hollywood's elite with his dynamic personality, culinary skills and passion for Californian Cuisine.
Other excursions I recommend taking while in Los Angeles are taking weekend of debauchery and fun in the City of Sin Las Vegas from the infamous Strip aligned with Casino's, Grand Hotels, Exquisite Shopping to exclusive pool lounges and vibrant Nightlife and Vegas Shows with alluring international clientele.
Editorial Disclaimer: This article was inspired by my own personal experience of being on vacation in California. As always all opinions are my own
I'm a writer, Men's Lifestyle blogger, Contributing Style Writer, and Digital Marketer. In recent years, I've been published on Yahoo! Style, Yahoo! Travel, and others. Named Top 10 UK Men's Lifestyle Blog on the web to Follow in 2020 by VUELIO. Check out my YouTube Channel and follow us Twitter #TheJoeyJournal TikTok @TheJoeyJournal
california travel
california united states
california vacations
Hollywood
Hotel Review
hotels on california coast
LA
Laguna Beach
Los Angeles
Orange County
The Best Beaches in California
Travel Guide
travel review
trips to california
United States Toursim
USA
Visit California
Visit Laguna Beach