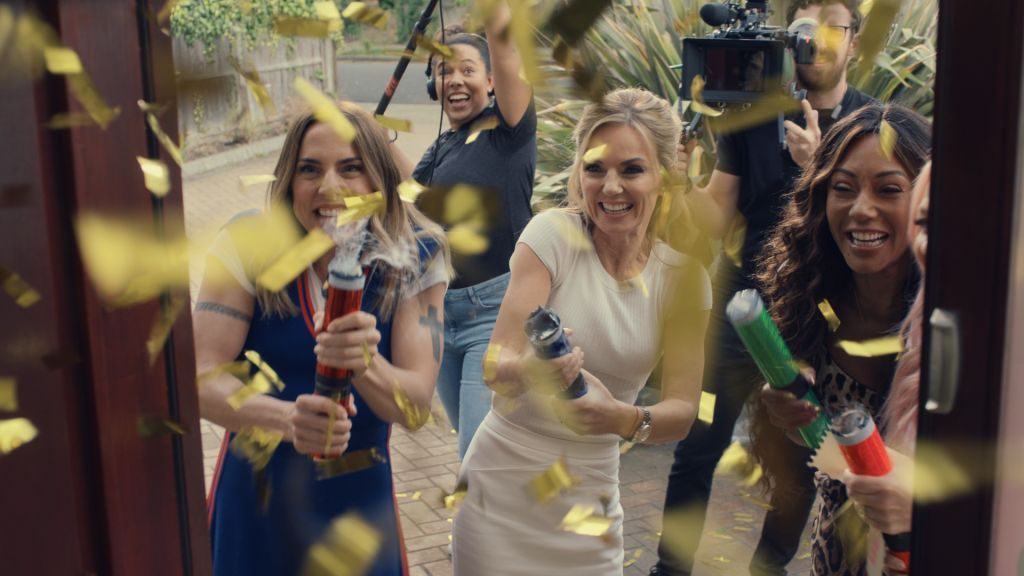 If you grew up in the Nineties like me then I assume you were part of this exciting era when popular culture thrived at it's very best as Britain's most celebrated Icons dominated the scene from style, music to our most beloved lifestyle brands that helped shape Britain Cool Britannia.
Any thoughts on what your fondest memories were growing up? Mine were indefinitely sharing my clothes, music CD's and 90's memorabilia from Smash Hits magazine to Pepsi with my younger sibling. I admit we did fight over it, but which Brother or Sister does not squabble over things. We all had our favourites growing up.
Looking back it all influenced our individual style and taste even when it comes to pop culture. This summer it's all about getting together and sharing experiences. Which reminds me the other day when I turned on the television where Walker's the UK's favourite crisp brand, and the Spice Girls teamed up in a 90 second ad that premiered yesterday evening on ITV during Britain's Got Talent' ad break. What do you make of it, I'd love to hear your thoughts on this and if you ever felt the same as I do reminiscing about favourite memories of growing up. It was perfect timing ahead of the Spice Girls Re-union tour – the biggest cultural movement of 2019 in partnership with launching Walkers Best Ever Cheese and Onion Flavour is the ideal way to celebrate don't you think.
Who doesn't love the Spice Girls as they will always go down in history as the most beloved successful girl band in the world even to the most obsessed Superfan which the Advert expresses with great humour and revisits 90's nostalgia. The advert reveals Britain's most biggest Spice Girl fan Dev that even he has to decide between the Spice Girls over his mouth-watering Walker's crisp before becoming embroiled in an argument with the Spice Girls Mel B. It seems they are just too tempting to part with and missing out on the chance to win his VIP Ticket.
If you had to choose between The Spice Girls or Walkers Crisp I'll let you decide that one because iconic brands mean something to us all and that's why we love them too much! Who would you share your Walker's with?
Don't forget to join in the discussion #MustBeWalkers
For more information, visit www.pepsico.com
Follow PepsiCo:
Twitter @PepsiCo_UK
Disclaimer: #AD this post was sponsored by Walkers a PepsiCo Brand and all opinions expressed will be my own.