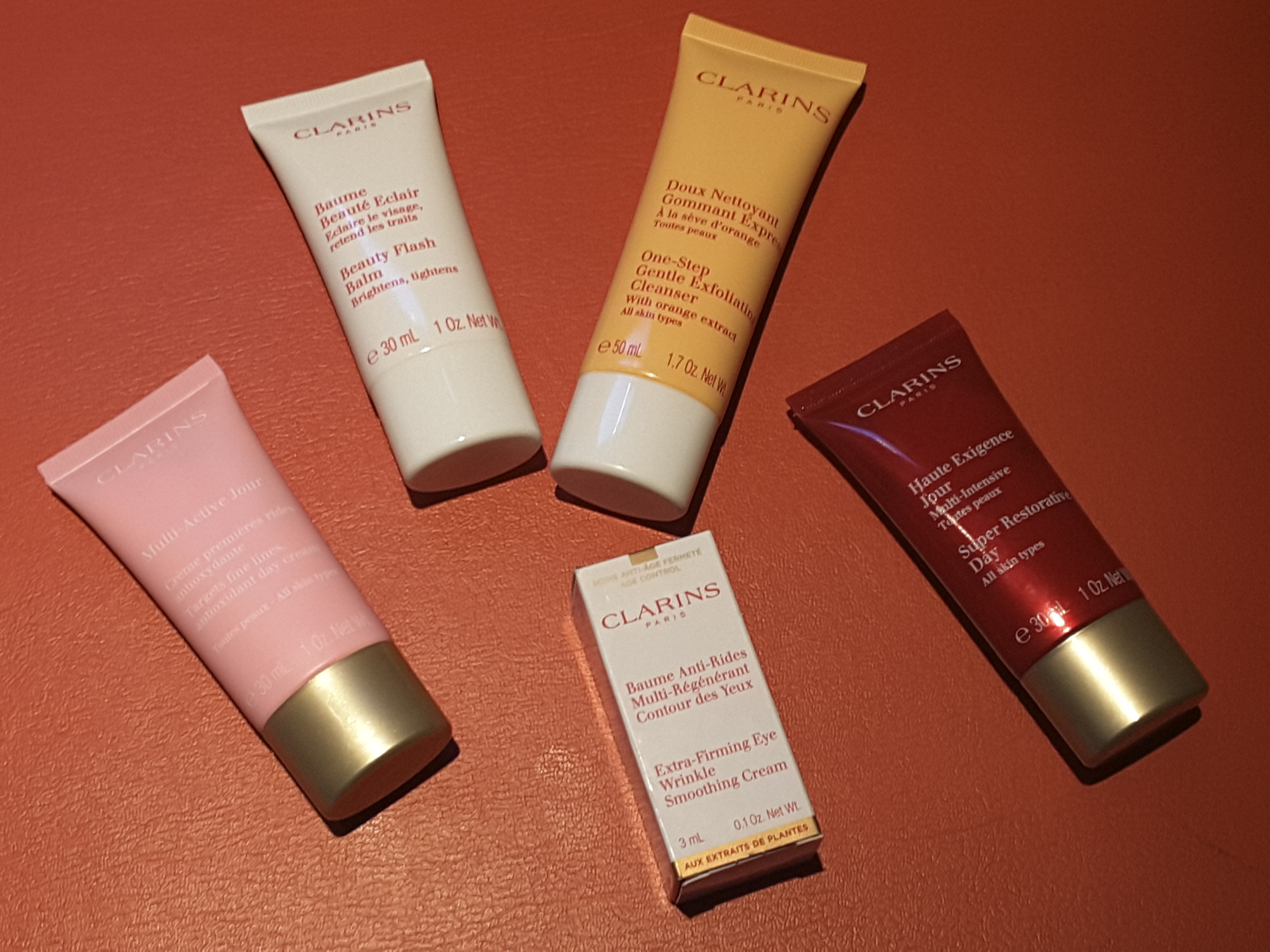 As Summer is already underway I'm back! This time I've got some exciting news to share with you all that I have a last minute invitation to attend Haute Couture Paris Fashion Week next week.
From personal experience of traveling to a new city can be very exciting as well as daunting so what to take and pack needs careful thought for those of us that follow a strict beauty and grooming regime.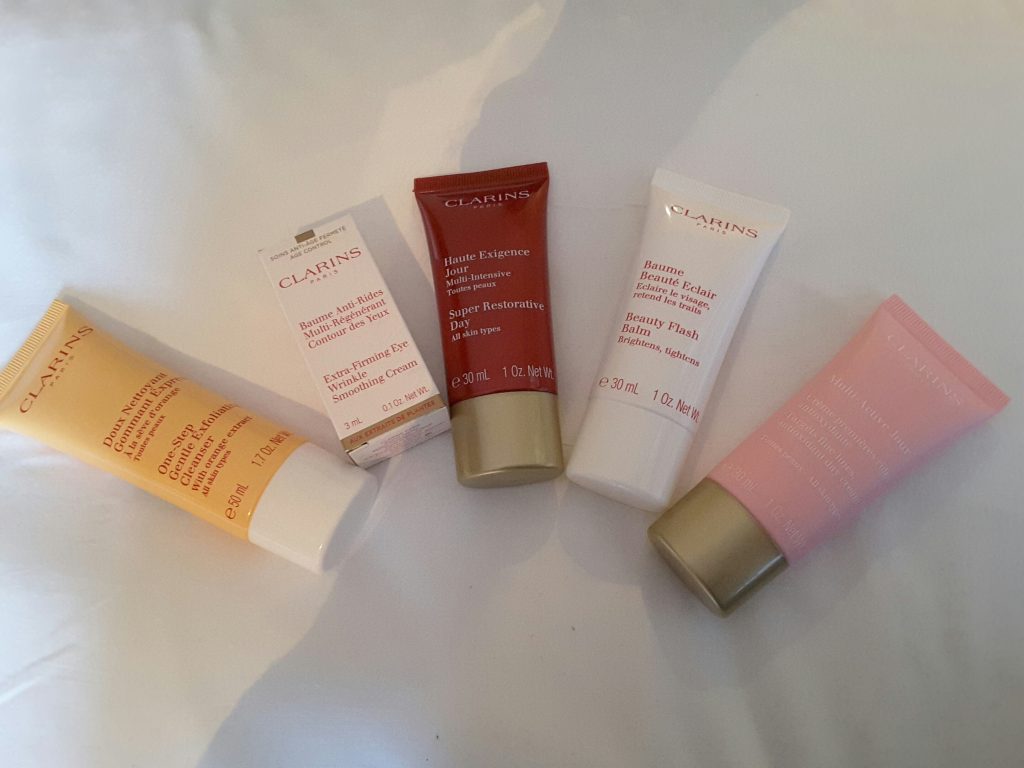 Personally I quite like the idea of being pampered and taking some of my favourite things with me along for the journey so it makes life that little bit more easier being away from home which leaves me to dwell on fashion week.
When traveling to other cities you are in fact living out of a suitcase so I always look forward to trying new products during my trip especially if you manage to get sponsored by one of world's leading beauty and grooming cosmetics companies Clarins Paris.
Allot of the time I find with cosmetics I like to use both Men's and Women's products as long as it does what it says on the tin to certain degree don't you think. At times we all need to prep our skin so we can ensure we look our best with fashion week being no exception. Achieving flawless looking skin does not happen overnight but with the right products you can achieve your goal. Always set a bench mark of what you expect your skin to look like before and after.
Here's what's in my bag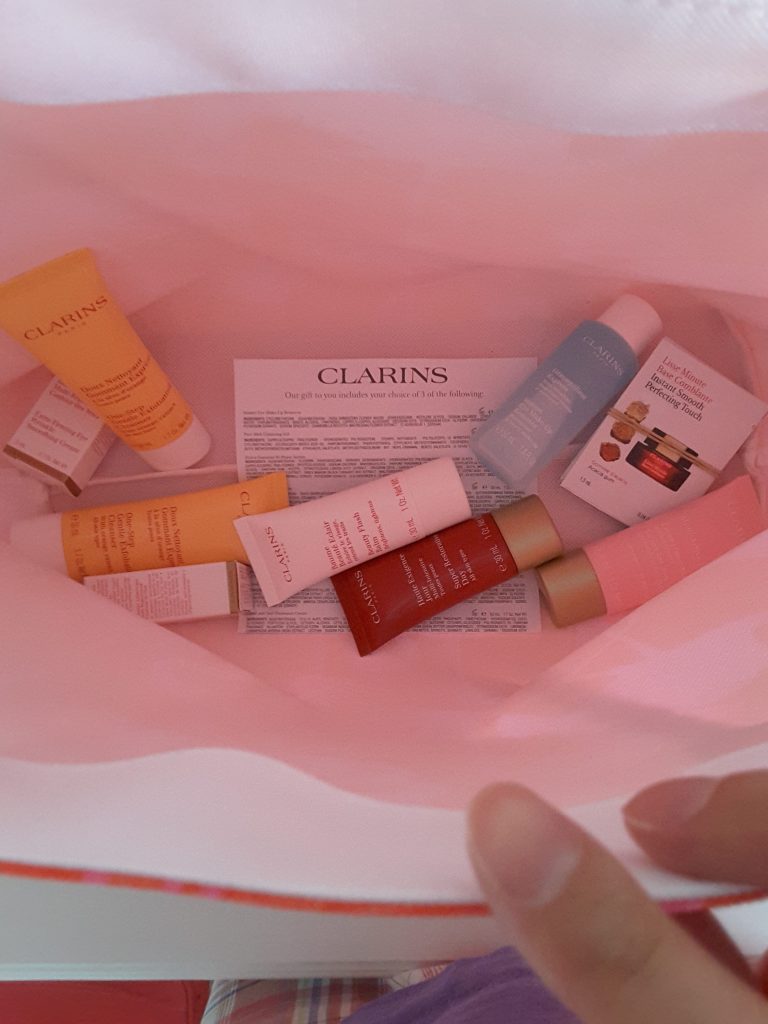 Often whilst traveling your skin suffers from dehydration and looks very tired and unflattering but its helps to choose products that help lift, re-vitalise, cleanse and re-energises for a fresh appearance complexion.
As soon as you get to your hotel and unpack I enjoy getting out my travel size grooming products on the bathroom counter so everything looks organised and makes you feel more at home while your away traveling abroad.
Lucky for me this bag is my lifeline to survive fashion week in Paris as these grooming and beauty products happen to French too seems a coincidence that I'm in Paris. For the next 3 days it's more than enough to last me the whole trip and a bit more.
In case you're wondering which is my favourite item which has to be the One Step Gentle Exfoliating Cleanser with hints of citrus and micro-beads that penetrate deep into the skin works really well as a skin scrub to remove any dirt and blackheads. I just love the way it smells with an orange scent of summer is just fresh and so clean on the pores of my skin.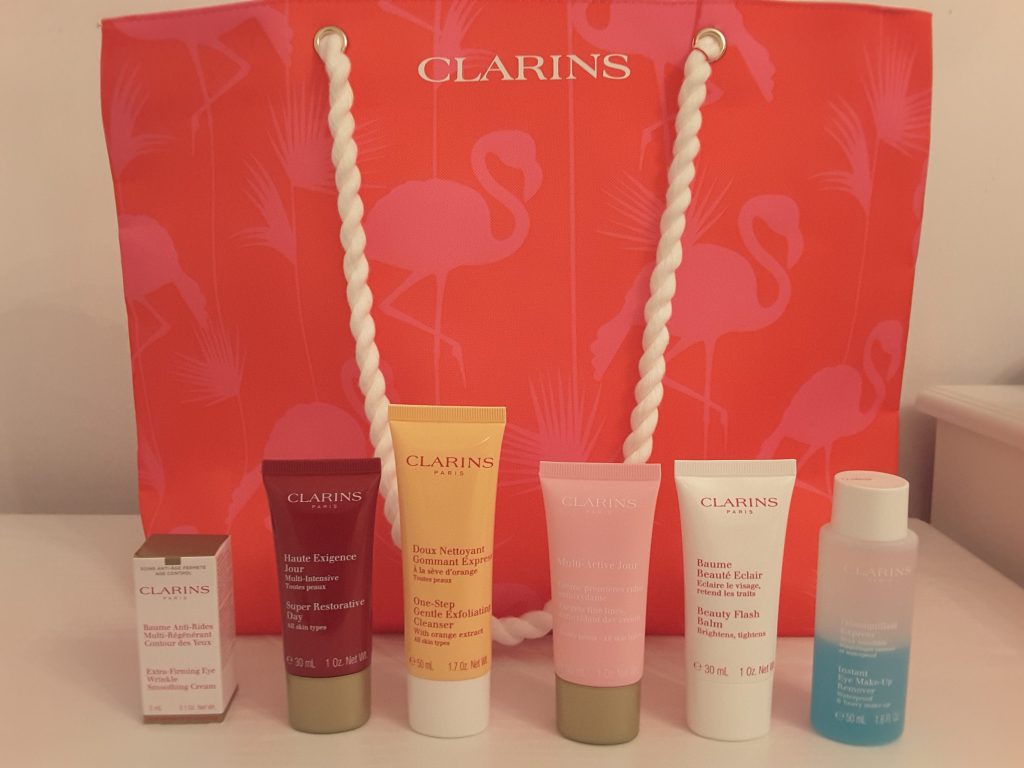 SHOP MY FASHION WEEK SKINCARE ROUTINE

I heard the weather is going to be very warm in Paris so protecting your face from the sun is crucial for younger looking skin and Clarin's has a product just for that a Super Restorative Day cream with SPF as soon as you step outside. Another favourite is the Clarins extra firming eye cream as some days your eyes need that feeling of being refreshed after a long day and night. Beauty sleep is the next best thing as skin needs to renew their cells and happens during your sleep apparently. On second thought's during Fashion Week it's hard to find rest breaks in between shows and events so any products that help you achieve your skins full potential the better.
What I love most about Clarin's it's a family owned business which has been a leading French Skincare brand expert since 1954.
Which is your favorite Clarins Paris product and please feel free to comment below this post so others can share feedback about these amazing products.
Disclaimer: A huge thank you to Clarins Paris UK and the team at Elphicks 1881 for kitting me out with my grooming and beauty essentials during my Trip in Paris over Haute Couture Fashion Week. All opinions are my own and I will never promote something I don't personally use and believe in