The iconic brand identity that you see today is Ben Sherman's modern, iconic mod look where the label collaborates with House of Holland for the second consecutive season at London Fashion Week Men's.
VID_22290423_025210_558 from Joey de Cordero on Vimeo.
Ben Sherman's modern, iconic mod look pays homage to 60's  style icons on the music scene
Just a bit of history for you, British musicians of the 1960's were being influenced by Ivy league collegiate style influences from across the Atlantic. Get into the Summer mood and indulge in a love of Italian Scooters and French Hairstyles which inspired Spring Summer 2019.
It's back to school with Ben Sherman and House of Holland as Ivy League and Retro Styles take centre stage to emulate sixties style icons on the music scene.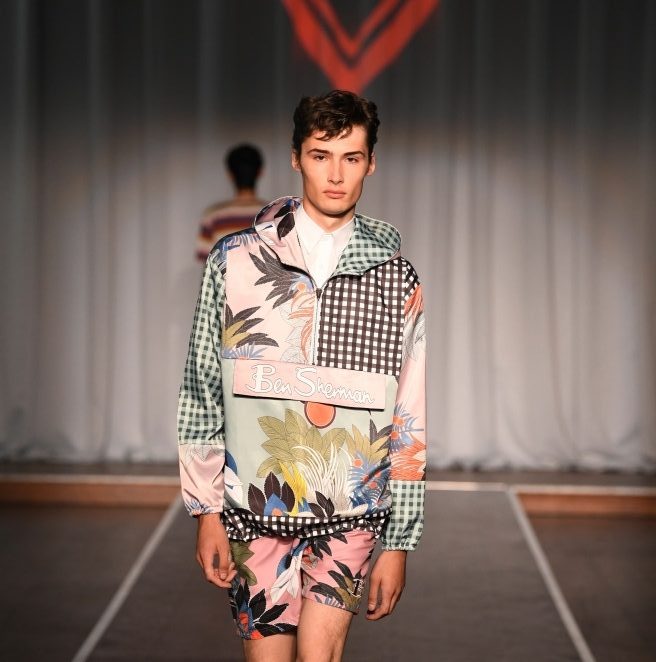 After all the excitement of yesterday's shows during Day 1 of London Fashion Week Men's I'm thrilled to see which Designers could raise the bar to showcase the latest trends for SS 2019. Just another two days to go.
Iconic checks and bold candy stripes were sophisticated as resort wear pieces to take you from beach to bar.
This season I was curious what Designers would be doing? Differentiating between uniqueness of each brand meant that it was hard to decide which shows to attend. You can't do it all but if you can try and see as much as you can.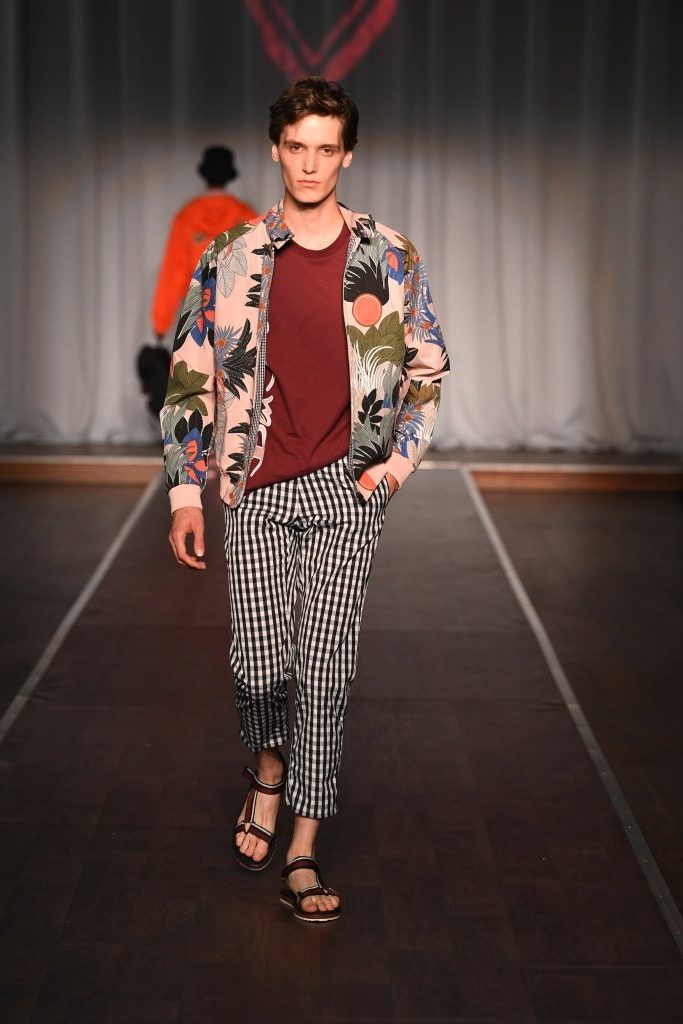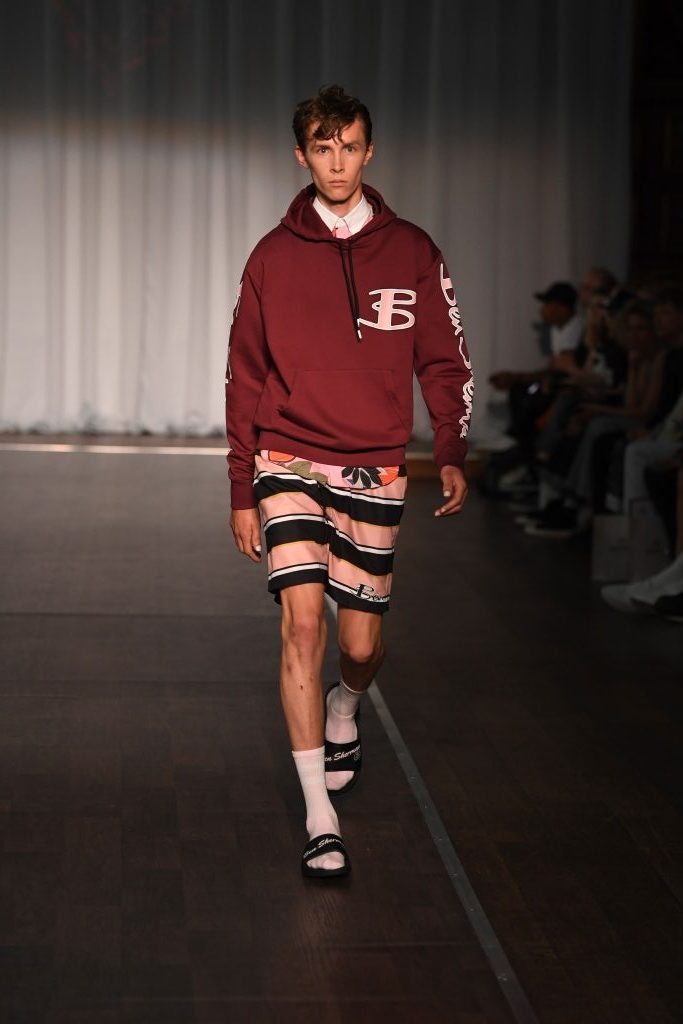 London's always the place to discover new and upcoming talent. With that said, Ben Sherman never fails to disappoint with Henry Holland at the helm of the labels Creative Direction team. I can be assured to always expect an understated collection with edge paying homage to cool Britannia of the labels DNA.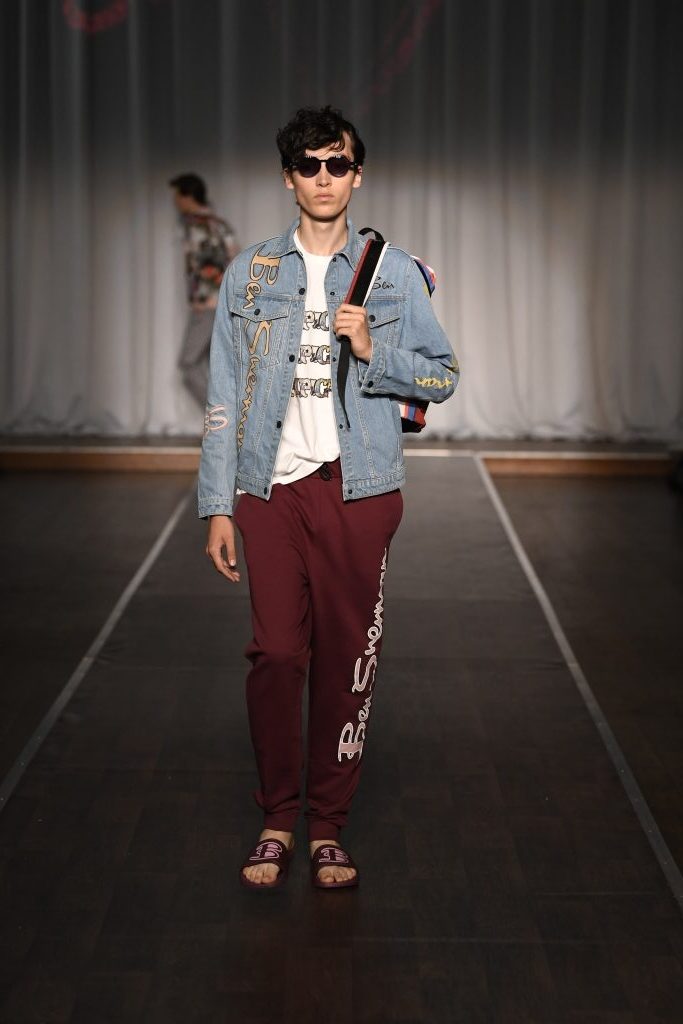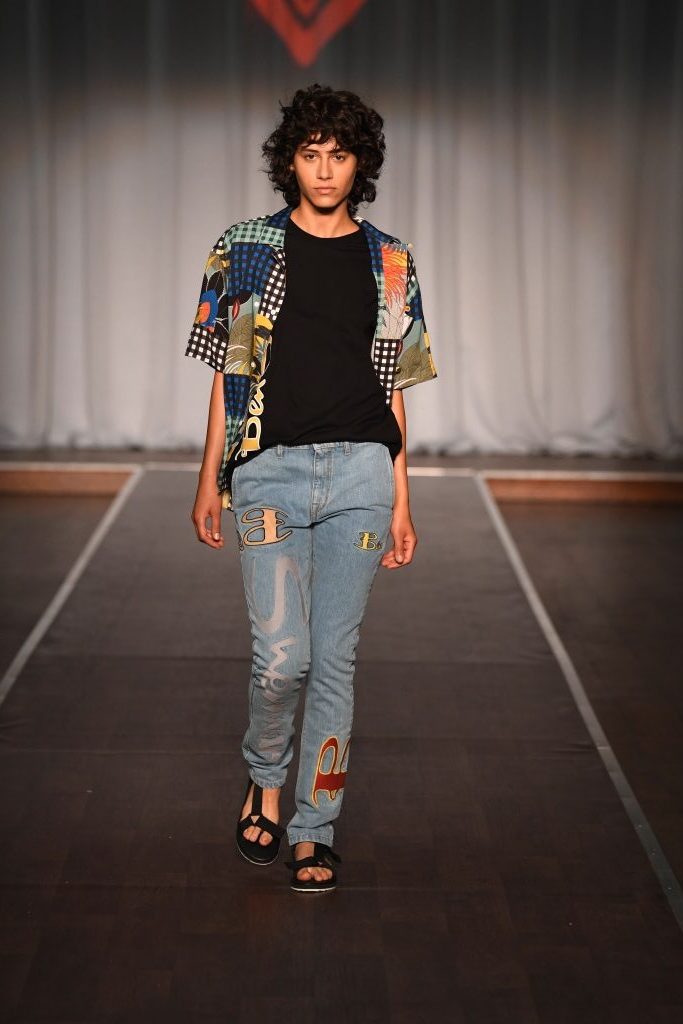 ---
An exciting blend of colour and prints takes centre stage for the new collection creating mod rock and roll style with preppy Ivy League looks as versatile pieces.
---
Firstly, let me mention the setting for staging this season's catwalk show to my astonishment gave us a clue for expectations coming down the catwalk this afternoon. Could it be Ivy League perhaps?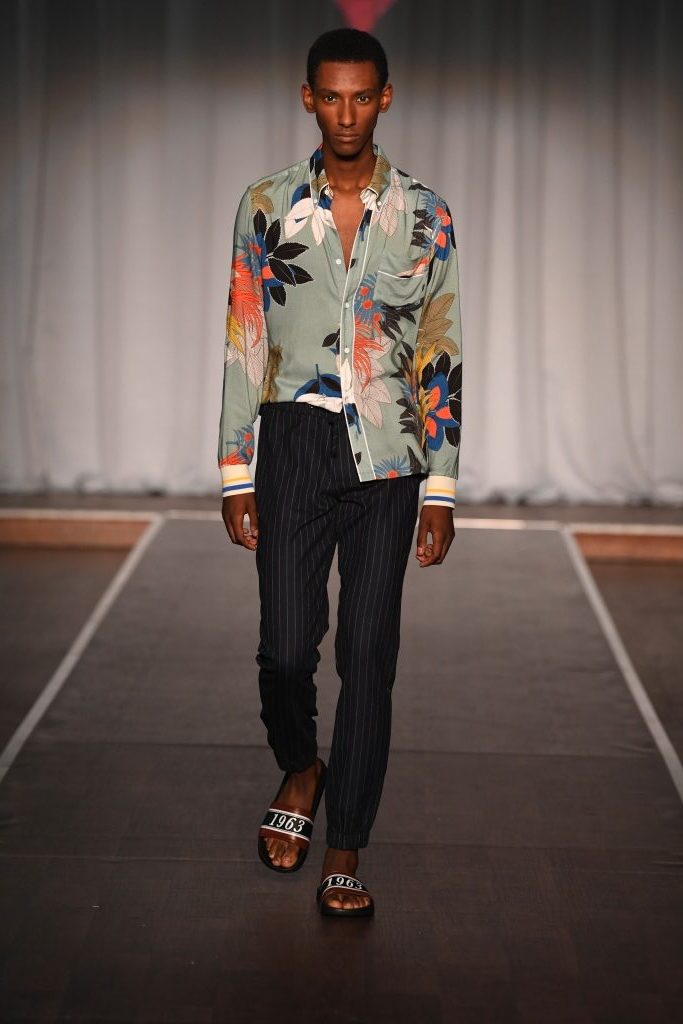 The beautiful room housed in Middle Temple reminded me of a Preparatory School like something out of the Gossip Girl Series. I kid you not – was just like St Jude's film set. It was reminiscent of the school assembly with church organs blaring out in a chapel as the first models emerged down the catwalk. We saw luxury sport's wear inspired by Ivy League unisex pieces in classic silhouettes evoked young rock and roll icons.
Favourites include the iconic checks and bold candy stripe resort wear pieces to take you from beach to bar. Striking colour palettes such as cool blues were offset to contrast with hues of silver pink and tomato cream. In addition new signature colours Windsor Wine and Olive Oil make ideal summer statement pieces for vacation.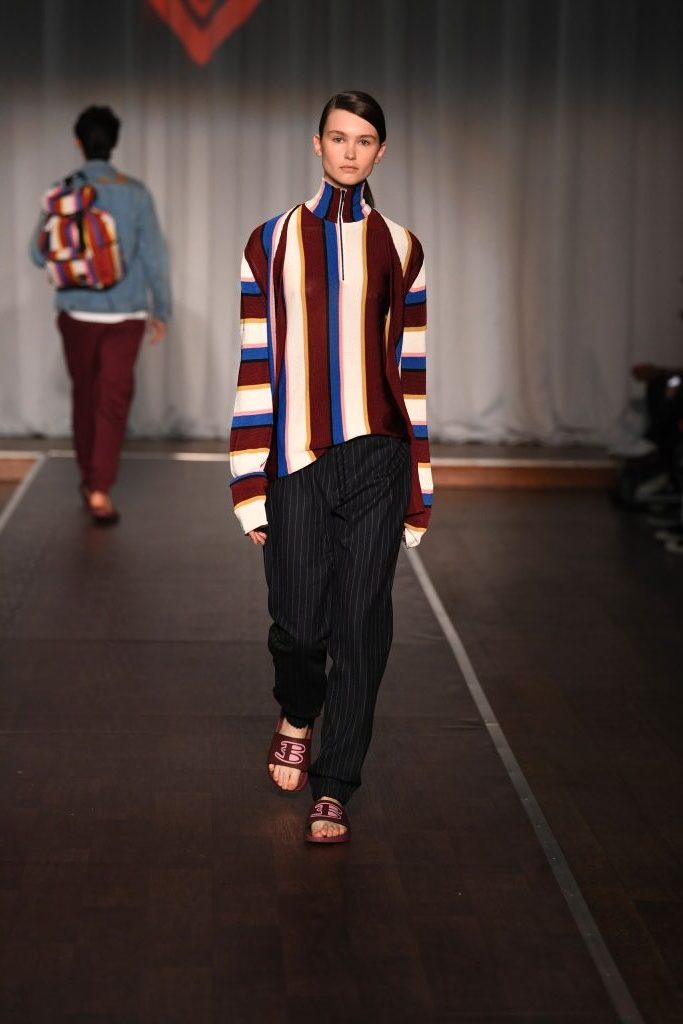 New signature colours Windsor Wine and Olive Oil make ideal summer statement pieces for vacation.
Who could forget the unforgettable brass band that marched the models out during the final walk to close the show. This finale paying homage to a very British Theme took guest by surprise as a real treat this afternoon. It was very regal indeed and the show was delightfully and immaculately presented. We just loved it!
Editorial Disclaimer: As always, all opinions are my own and I will never promote something I don't personally support and believe in. I was an invited guest to the show by the Brand Rep. Opinions expressed here are the author's alone, not those of any retailer or brand, and have not been reviewed or endorsed by any of these entities.
I'm a writer, Men's Lifestyle blogger, Contributing Style Writer, and Digital Marketer. In recent years, I've been published on Yahoo! Style, Yahoo! Travel, and others. Named Top 10 UK Men's Lifestyle Blog on the web to Follow in 2020 by VUELIO. Check out my YouTube Channel and follow us Twitter #TheJoeyJournal TikTok @TheJoeyJournal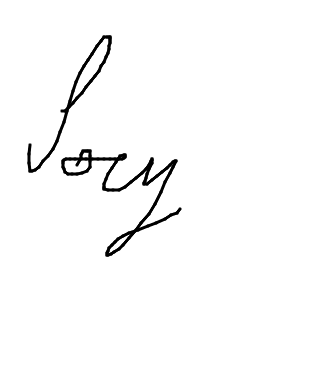 ben sherman jacket
ben sherman jeans
ben sherman polo shirts
ben sherman shirts
ben sherman shoes
ben sherman short sleeve shirts
ben sherman t shirts
ben sherman trainers
Ben Sherman Watches
London Fashion Week Mens
mens clothes
mens fashion
Pictures
Social Media
Writing