The first thing which comes to mind when you think about living the Italian way of life is culture through cuisine and only the finest authentic food can be found at this Top Milanese Restaurant Osteria Mamma Rosa just off the trendy Corso Buenos Airies within walking distance of Porto Venezia.
In Italy an Osteria restaurant cuisine serves a selection of wine and food which is known especially for local specialities such as pasta dishes, grilled meat or fish where menu's selections tend to be short. Throughout history some traditional Osteria establishment's dates even far back as to the 14th and 15th Century. Upon my visit to Milan for Fashion Week in between the shows and events I managed to visit here a couple of times to dine with friends. This hidden gem in the heart of Milan's City Centre has to be by far one of my favourite restaurant experiences so far for Italian cuisine and hope to return soon next time I visit again for fashion week.
My favourite signature dish here has to be the Sea Bass prepared the Liguria way served with potatoes' as an alternative to the Grilled Seabass which is also delightfully sumptuous. On arrival prosecco is served before dinner as a gesture of good will and the atmosphere is very friendly and welcoming at this family run restaurant in the heart of Milan. Walk in's are welcome during busy hours. Great food and fantastic atmosphere to enjoy culinary delights just like a local at this fine establishment in the center of Milan.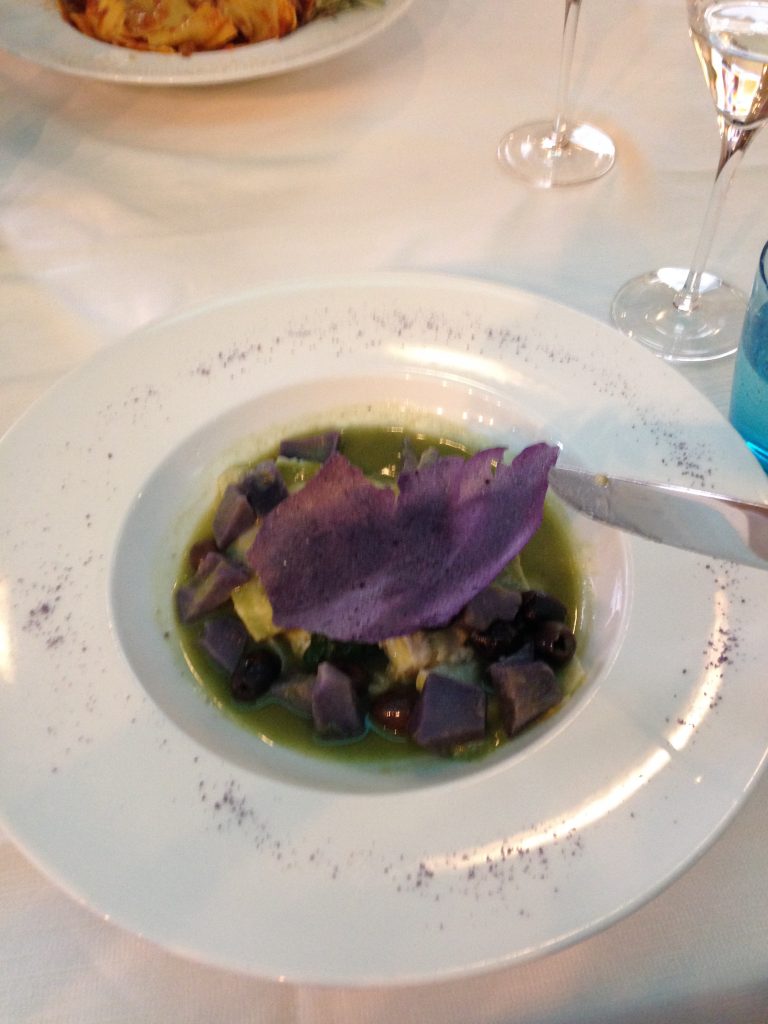 Ligurian way Sea Bass Fillet with violet potatoes, olives, and "pinoli" pine nuts
Address: Piazza Cincinnato, 4, 20124 Milan MI, Italy
Tel +39 02 2952 2076
To find out more about Osteria Mamma Rosa please visit their website below or to enquire about reservations
Disclaimer: I went to visit Osteria Mamma Rosa through personal recommendations of friends staying in the city. All Opinions will be own
I'm a writer, Men's Lifestyle blogger, Contributing Style Writer, and Digital Marketer. In recent years, I've been published on Yahoo! Style, Yahoo! Travel, and others. Named Top 10 UK Men's Lifestyle Blog on the web to Follow in 2020 by VUELIO. Check out my YouTube Channel and follow us Twitter #TheJoeyJournal TikTok @TheJoeyJournal
best italian restaurants
Cuisine
Culinary
Drink
Food
Italian Food
italian menu
italian places
italian restaurant
Milan
Osteria
Osteria Mamma Rosa
traditional italian food