As the Summer has drawn to a close, it's time to start sharing all my favourite looks from my weekend! in Marrakech, which took place beginning of September, was a great one this year! It is my 1st time visiting Morocco for a friends Wedding, and it was an amazing experience! I have grown accustomed to the Culture and know I am already dreaming of returning to check out Agadir! The luxury resorts, sandy beaches, fine cuisine, souks for traditional arts & crafts, nightlife and rooftop sunbathing on Riad's. Morocco was so beautiful to explore the Red City.
Day 1
The first day in Marrakech started with lovely weather at least 28 degrees , My outfit was all about smart casual separates, tailored shorts and iconic white sunglasses. The day ended with a fantastic lunch at Riad El Fenn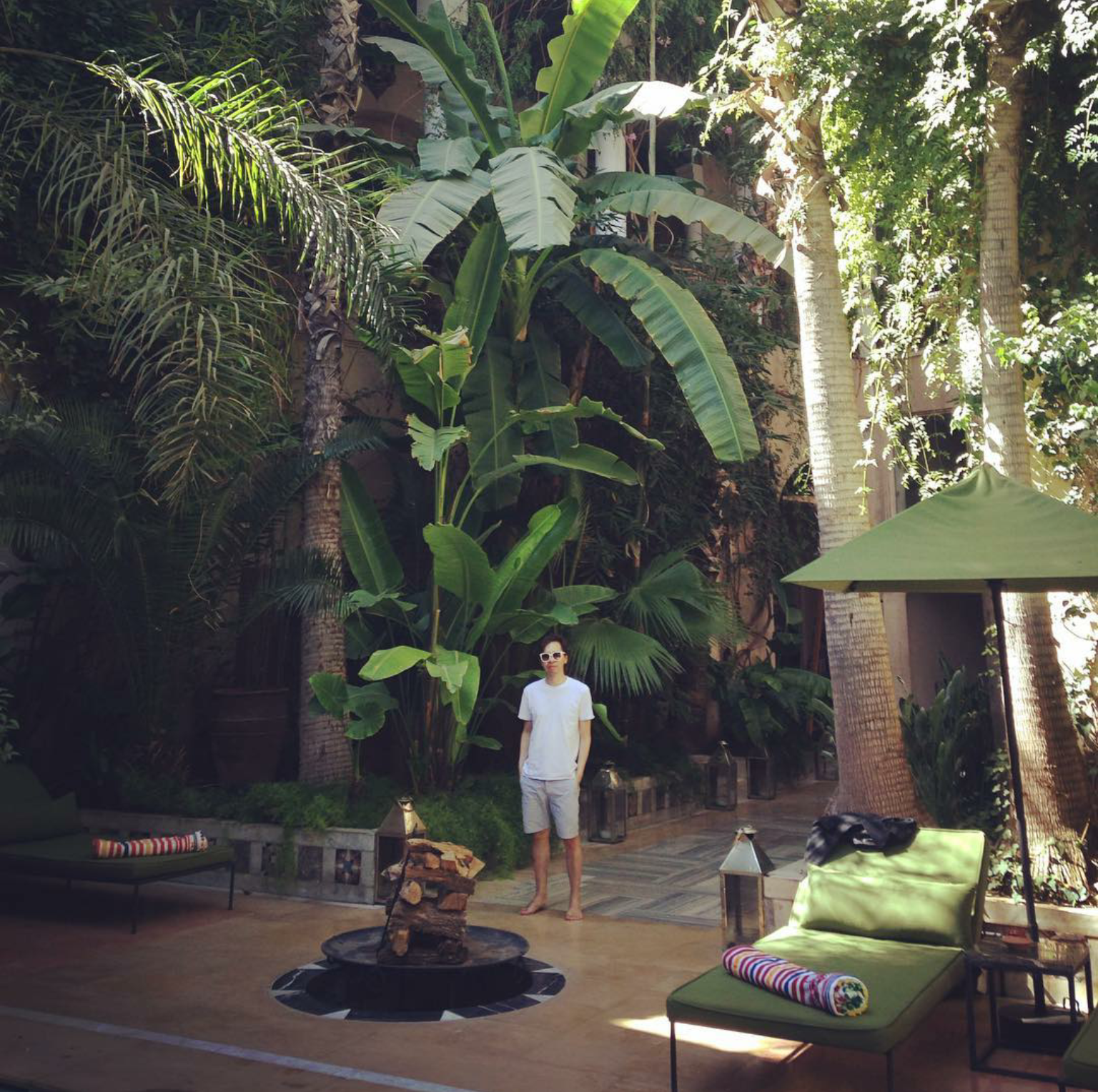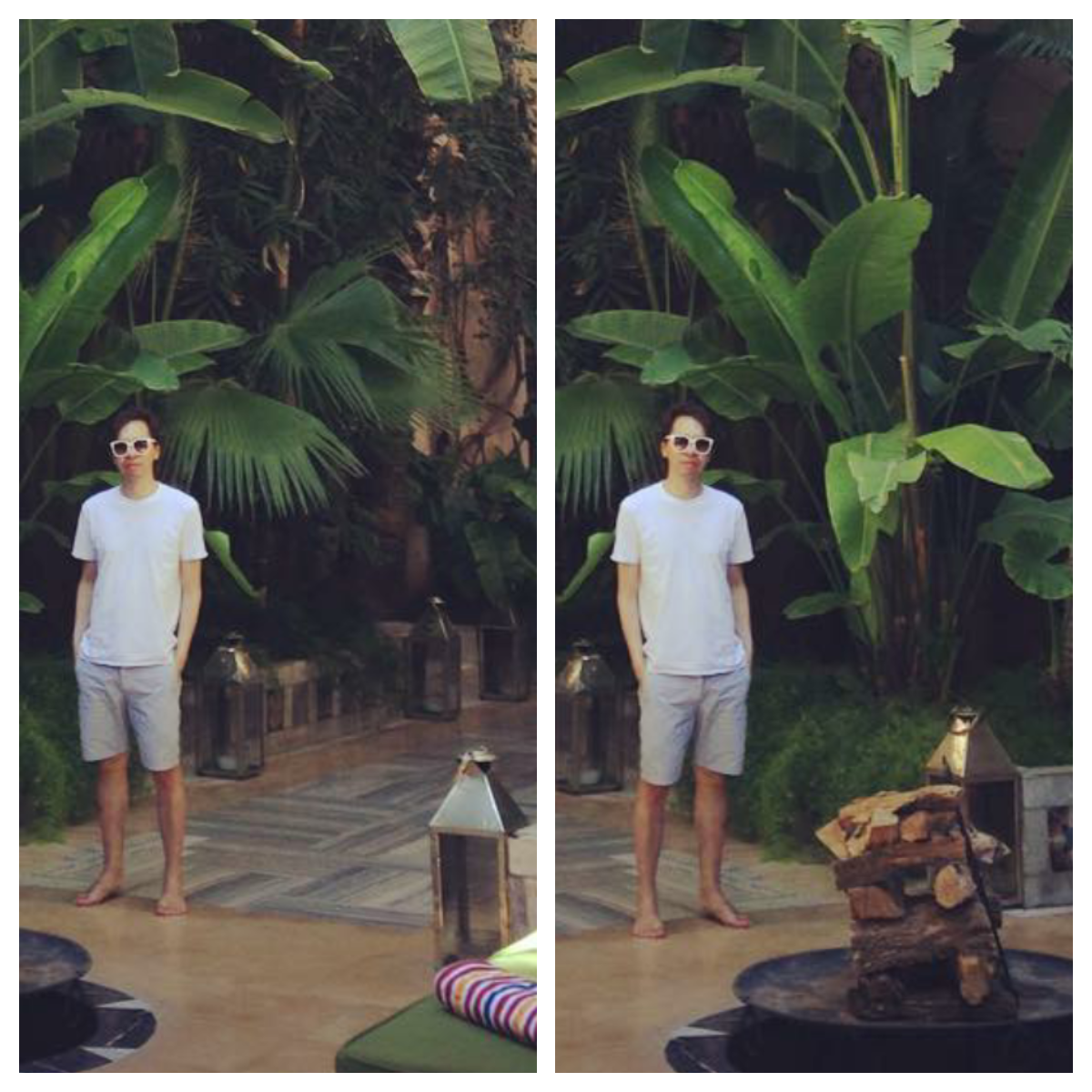 Seersucker Shorts: Uniqlo / Men's Sunglasses: CK Calvin Klein Jeans / White Men's Tee: Uniqlo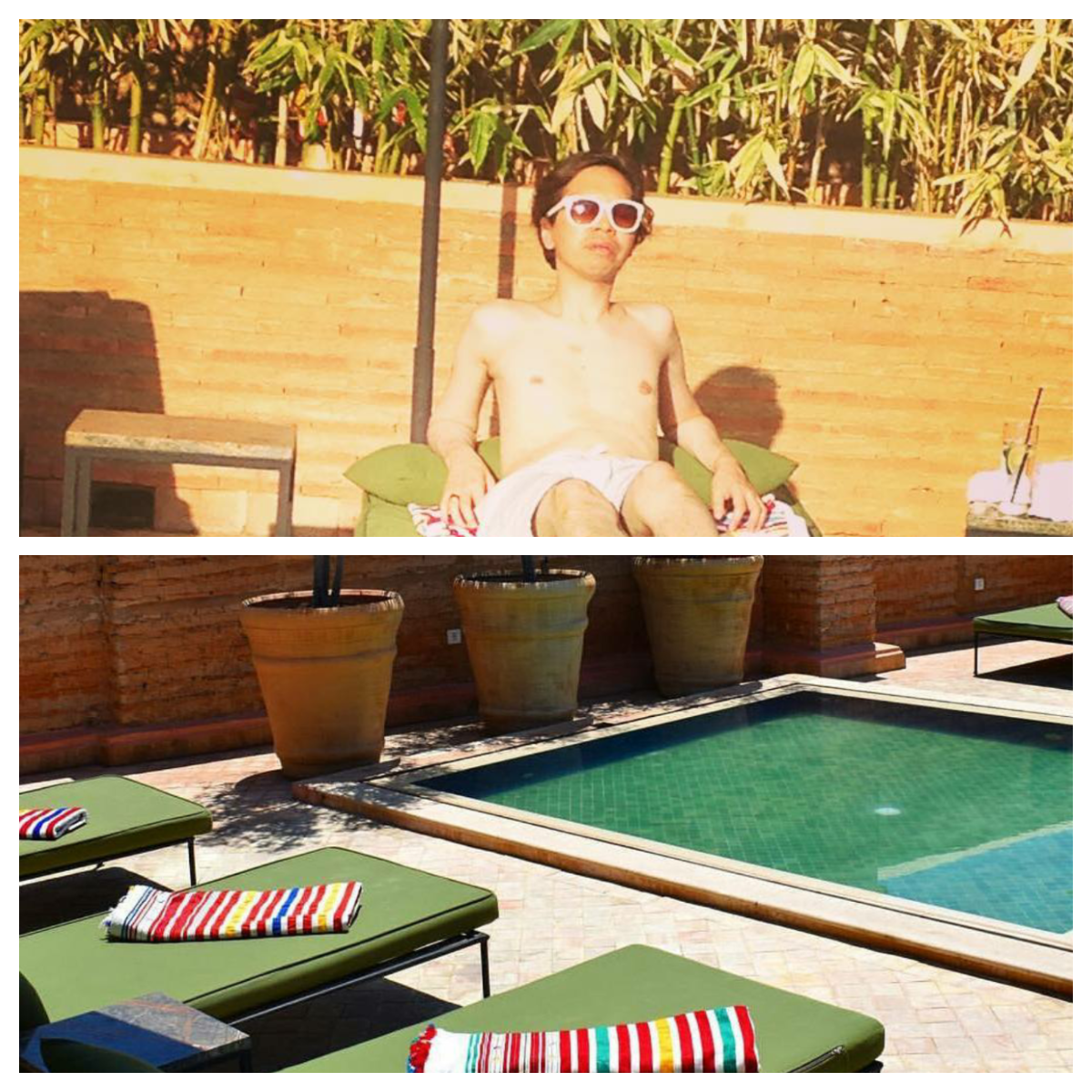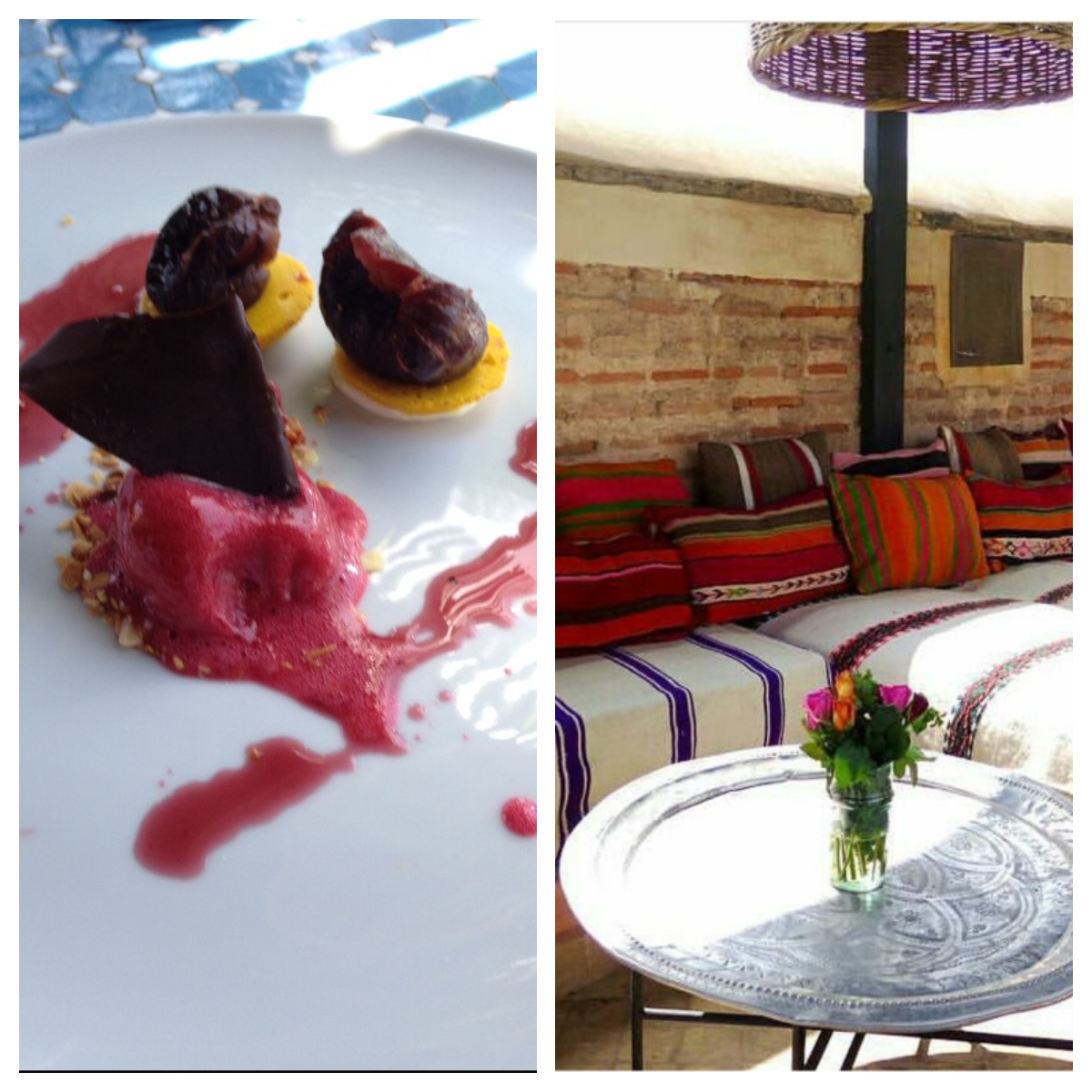 Day 2
// The second day was all about capturing Sartorial moments with a neatly tailored Blazer for a very special elegant Wedding Invitation at Dar JL Private Estate //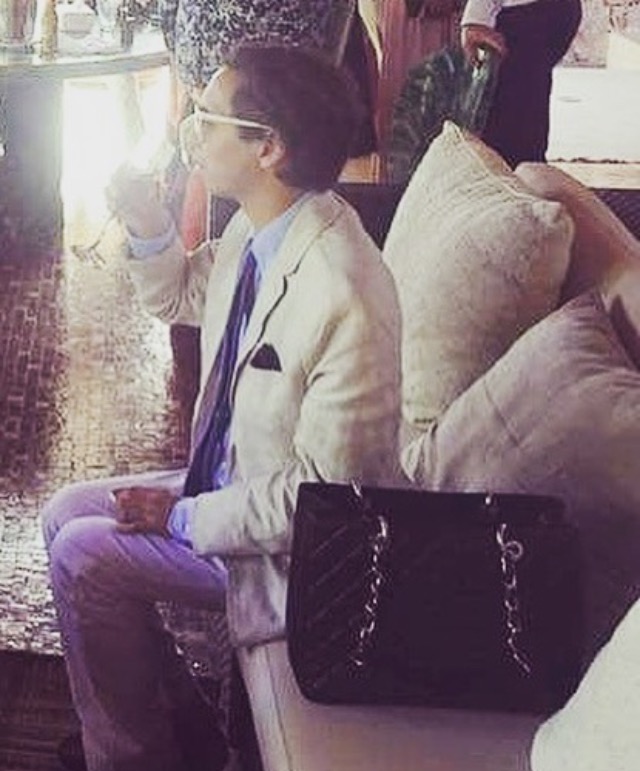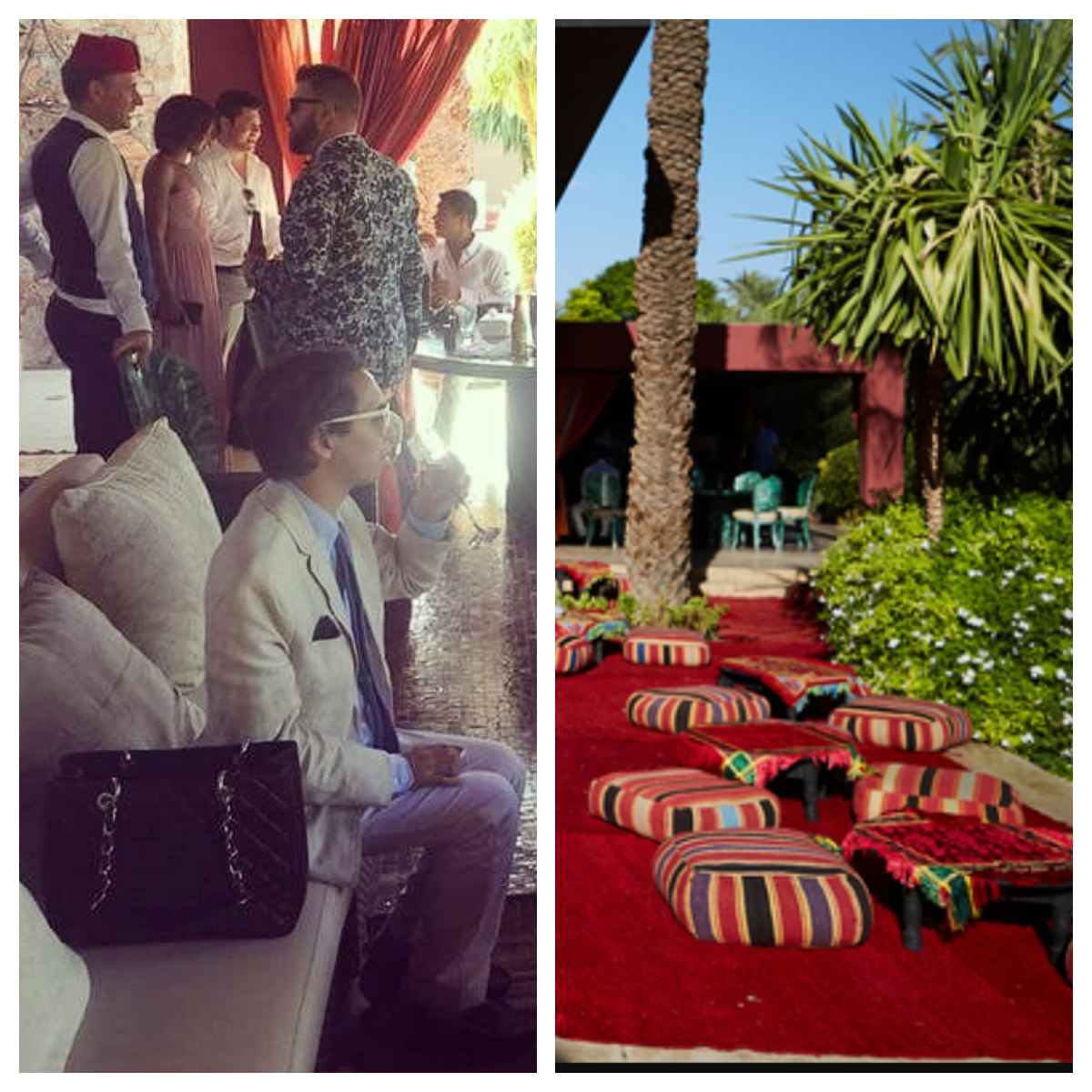 Blazer: Zara Man / Chino: Polo Ralph Lauren / Pocket Square: River Island / Bag: Chanel / Shades: CK Calvin Klein

Day 3
// The 2rd day of the Wedding was all about resort style, therefore I opted for casual vacation day wear.
I have paired up a retro pair of white sunglasses with some bold print swimsuits – and, I was ready for poolside fun! //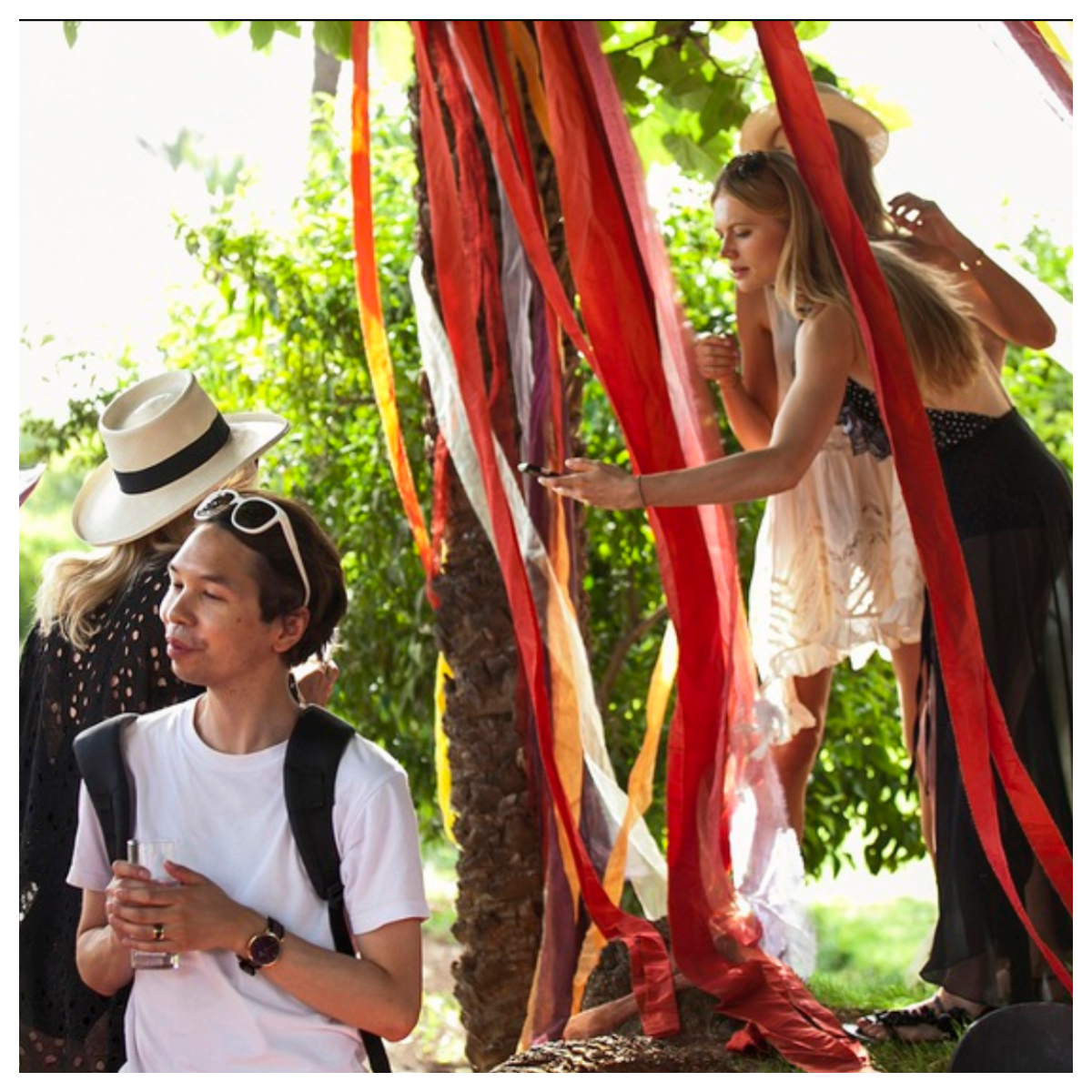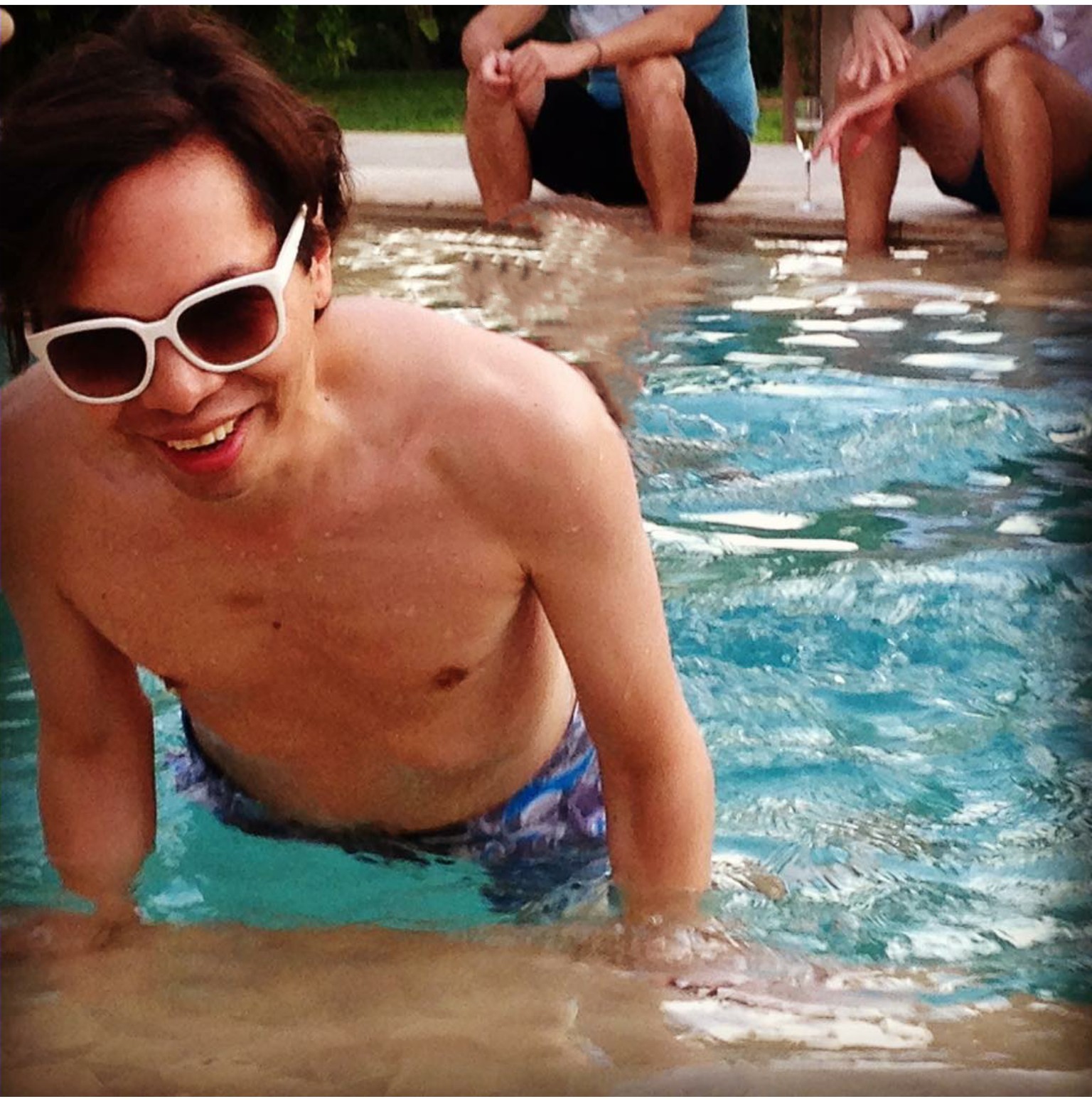 Swimwear Shorts: Topman / Shades: CK Calvin Klein / Mens Tee: Uniqlo

Day 4
// The 4th day was about Daytime Resort Attire by the plunge pool to enjoy a spot of Moroccan Mint tea at Breakfast before checking out art, ceramics, traditional Moroccan berber rugs and designers in the Souks of the Medina's Main Square //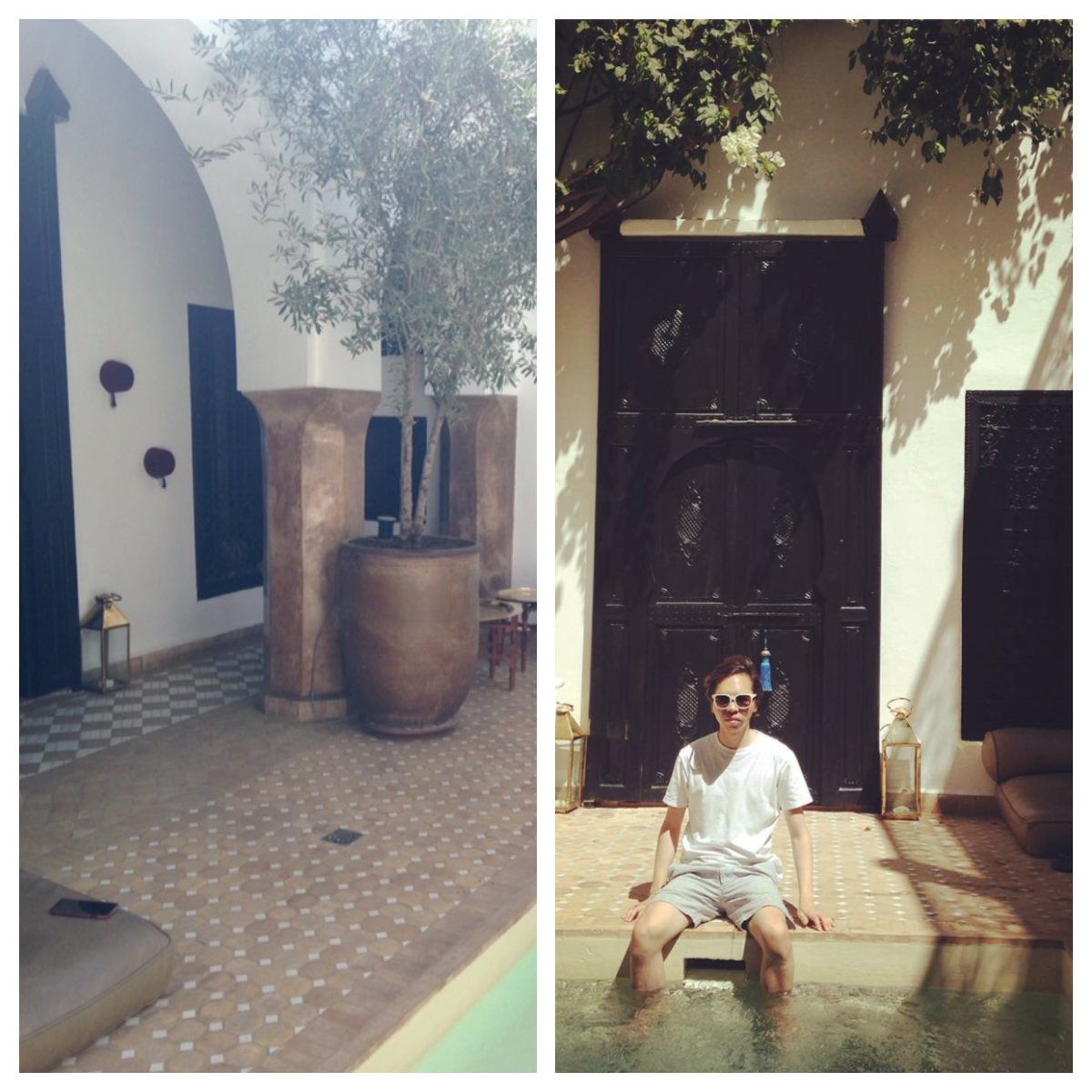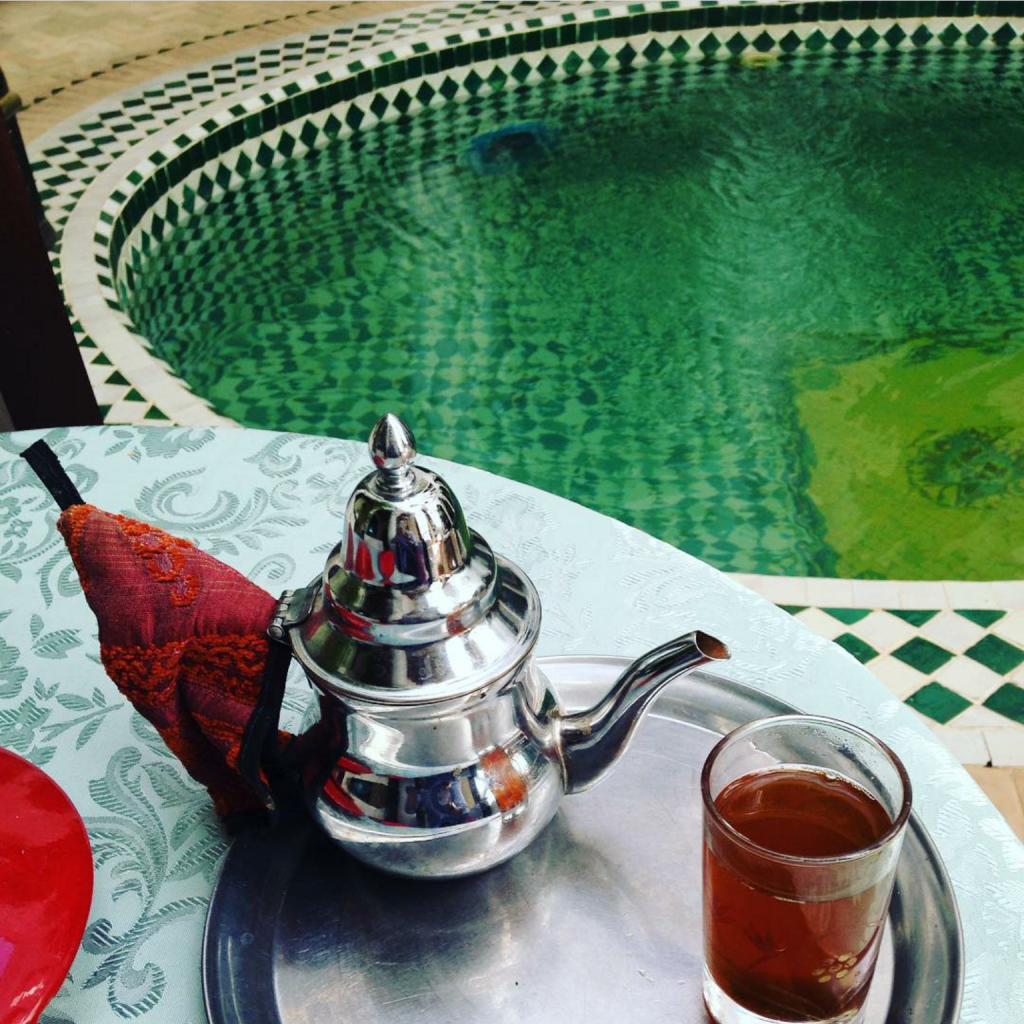 Outfit: Uniqlo Japan / Shades: CK Calvin Klein
I hope you enjoyed my Moroccan inspiration look book
I'm a writer, Men's Lifestyle blogger, Contributing Style Writer, and Digital Marketer. In recent years, I've been published on Yahoo! Style, Yahoo! Travel, and others. Named Top 10 UK Men's Lifestyle Blog on the web to Follow in 2020 by VUELIO. Check out my YouTube Channel and follow us Twitter #TheJoeyJournal TikTok @TheJoeyJournal
Dar JL
Luxury Escapes
Luxury Travel
Marrakech
Marrakech Morocco Travel Guide
Medina
Resort Wear
Riad
Riad El Fenn
Souk
Visit Morocco
What to Pack for Morocco