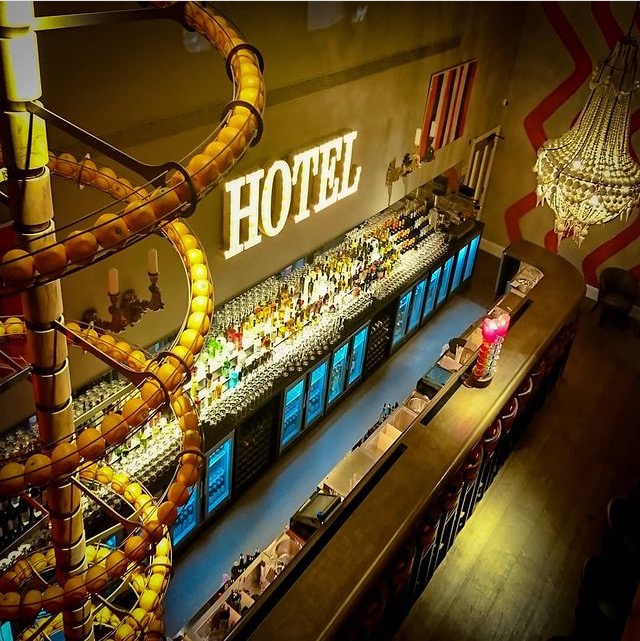 ELEGANT HOTEL BARS & RESTAURANTS TO TRY OUT THIS WEEKEND – WHAT TO WEAR
What will you be up to this Weekend? Nevertheless I hope you make the most of it before the new season starts and we begin to see autumn again. I don't think I've ever planned that far ahead even though its already just around the corner and we see a shift again in our wardrobe from spring/summer to autumn/winter styles our go to closet staples get their chance to take centre stage. Lucky for me I know this city at the back of my hand having been based here a few years I won't ever find myself bored getting dressed up to head out. Even more so, there is so much to see and explore in London which boast the best cocktail bars, restaurants to luxury hotels serving the most exquisite drinks with imagination catering to the ever more discerning drinkers. If you're open to finding you're new favourite tipple for a change, here are just a couple of places I've suggested that tick my boxes in London's West End as my go to hang-out spots in town.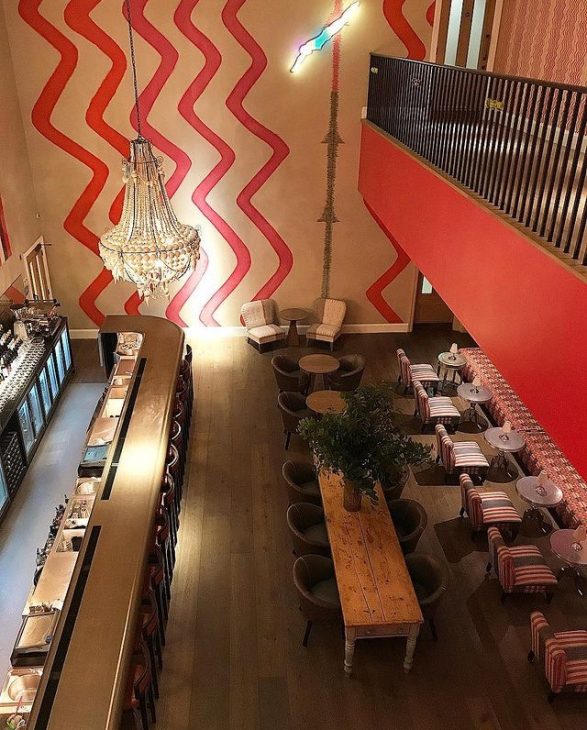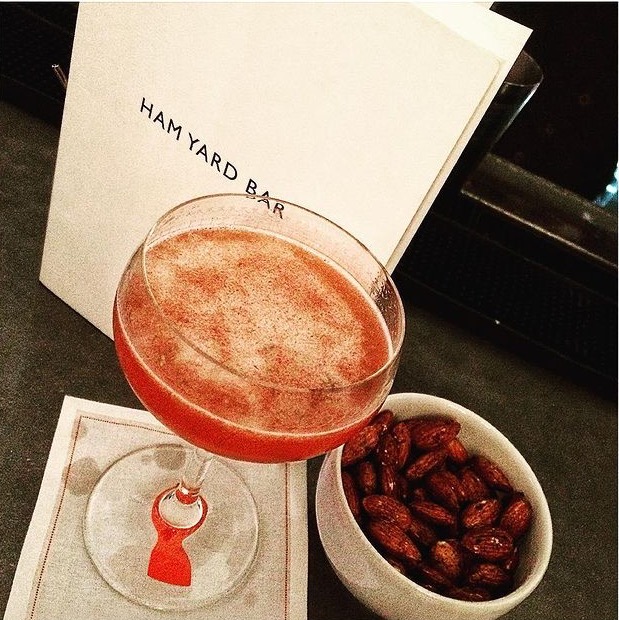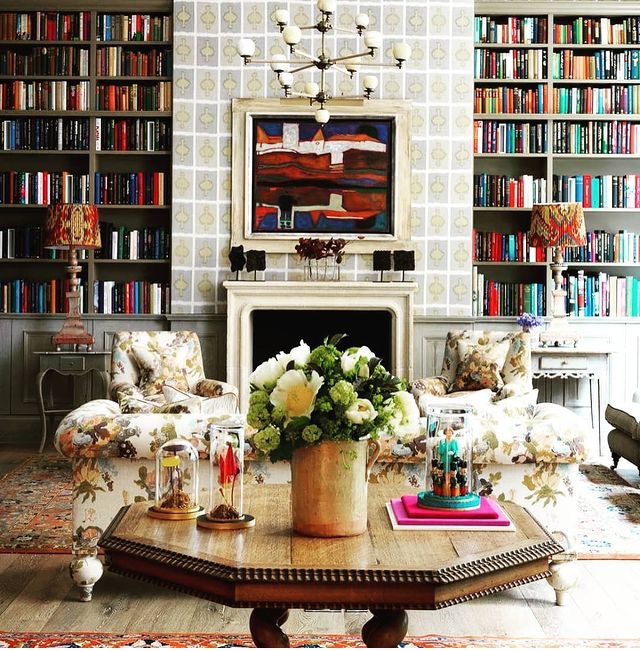 The Hamyard Hotel – Dive Bar
Soho London
---
Situated a stone's throw away from China town just 3 minutes walk – The Dive Bar located on the lower ground floor of The Hamyard Hotel.
This hidden gem is named in honour of a 3 ft neon lady diver which hangs on the wall with a lit bar area event space for intimate gatherings. The bar is kitted out with cascading signature Kit Kemp designed Rick Rack Wall fabric by De Gournay for a personal touch. Gain access to secluded private rooms adjacent to a theatre screening room including an array of eclectic artwork and furnished with eccentricity of wanderlust appeal.
Perhaps take a moment on a lazy rainy afternoon to explore the hotels most treasured rooms to unwind? Let your imagination run wild by burying your nose in a good book. Head on upstairs in the guest areas of the hotels library and discover literature to piqué your interest from other-worldly subjects and cultural affairs to satisfy book worms selected by literary expert Philip Blackwell.
But, what about the cocktails? Let's say the drinks speak for themselves. The clever twist on classic to contemporary favourites are re-invented with tailor made martini's using gin or vodka to homemade ingredients such as the homemade tonics in the signature Hamyard Gin & Tonic blended with Campari, St Germain, Portobello Road Gin and grapefruit bitters – you can be sure to find your new tipple that will impress gin and martini fans alike.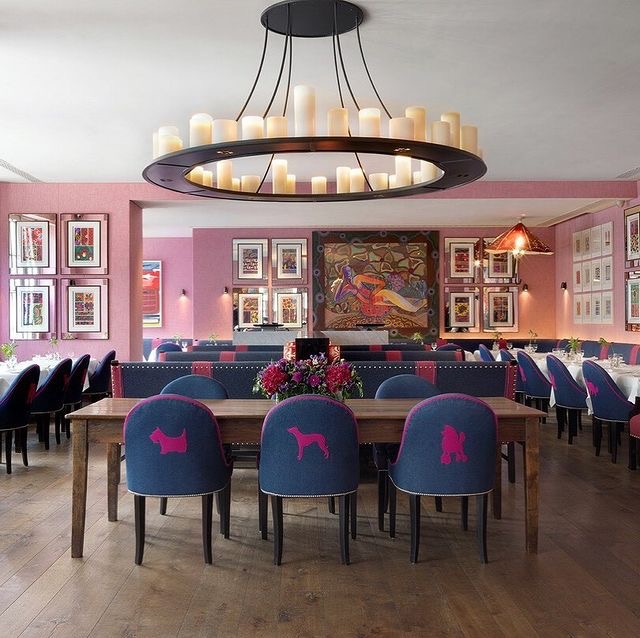 Today I took a walk from Trafalgar Square and while I was there visited the National Portrait Gallery for a moment of peace away from the hustle and bustle of the west end just slightly after lunch time. It's always good to walk on foot if you have the time to spare as well as spontaneously find new places to check out. I'd say unique Hotels with a quiet bar as well as a luxury dining room with exquisite ambiance is my sanctuary. After a busy morning you'd want to find somewhere to relax and unwind to spend the rest of your lazy afternoon. I'd just arrived at this Hotel on the corner of Suffolk Place on Haymarket where a friend and I decided to pop in for quick drink in The Brumus Bar and Restaurant located inside the Haymarket Hotel before heading over to The Hamyard Hotel Bar in Soho later in the evening. The hotel interiors were very elegant and quirky as I noticed the Canine Doggies upholstered onto the back of the bar stools and restaurant in a regal purple and pink fuchsia appealed to me. For all you pet lovers at home as they say 'a man's best friend is also his dog' so immediately I felt very at home here. I thought it had a personal touch as well as being distinctly sophisticated which stood out as a style statement. I'm really impressed from what I've seen so far even though it was just a brief visit I definitely would pop in again for the foreseeable future.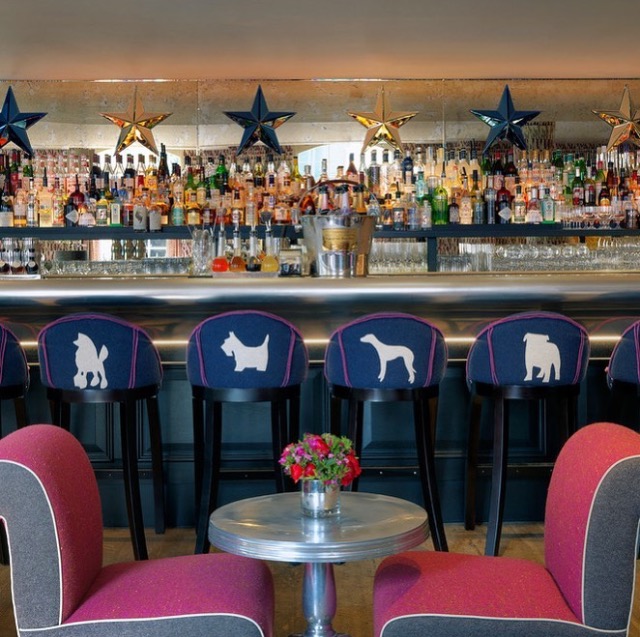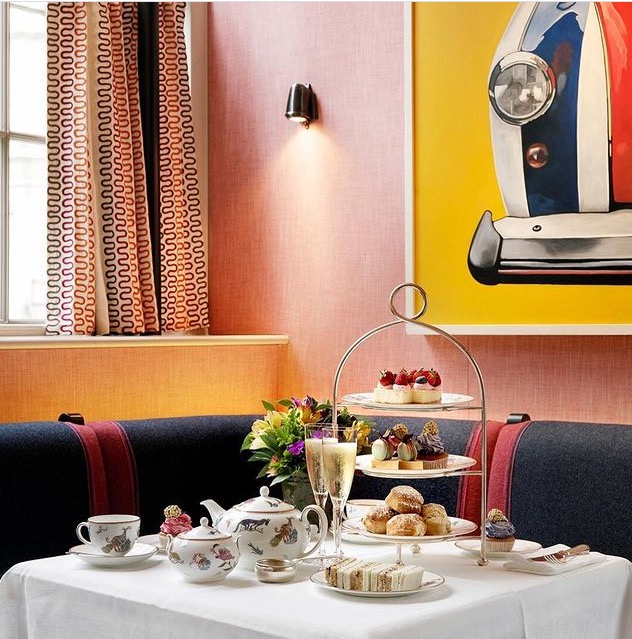 The Brumus Bar & Restaurant
Haymarket London
---
Renowned for its exquisite elegance where you'll experience a traditional afternoon tea in style at the newly refurbished and spacious Brumus Bar & Restaurant situated in the heart of London's Theatre district..
Expect plush interiors nonetheless, unique art installations reflects the passion of its founder and Creative Director Kit Kemp is present within the interior design of the hotel. Experience the homely and inviting ambience of the hotel restaurants or drawing rooms were afternoon tea is served all day with quintessential flair. Definitely make this your pit stop after a day of shopping or pre-theatre dinning before a West-End show. But the most enticing thing about this place is most definitely the sumptuous hotel cocktail and bar menu with carefully curated wine list and spirits to deliciously mixed cocktails to complimenting menu of continental taste from main dishes to sharing platters.

I'm a writer, Men's Lifestyle blogger, Contributing Style Writer, and Digital Marketer. In recent years, I've been published on Yahoo! Style, Yahoo! Travel, and others. Named Top 10 UK Men's Lifestyle Blog on the web to Follow in 2020 by VUELIO. Check out my YouTube Channel and follow us Twitter #TheJoeyJournal TikTok @TheJoeyJournal
Firmdale Hotels
Hamyard Hotel
Haymarket Hotel
Hotel Review
London Hotels
Luxury Hotels
Luxury Lifestyle
Travel