Thomas Pink London the Pink shirt maker returns this season to showcase fine classic menswear collection during London Collections Men Presentation at the ICA in London.
For this season's collection leisurewear attire defines vibrant bold colour palettes inspired by Ivy League preppy styles in a range of smart ready to wear clothing.
The well structured silhouetted tailoring was made for the debonair man about town which clashed in contrast with character.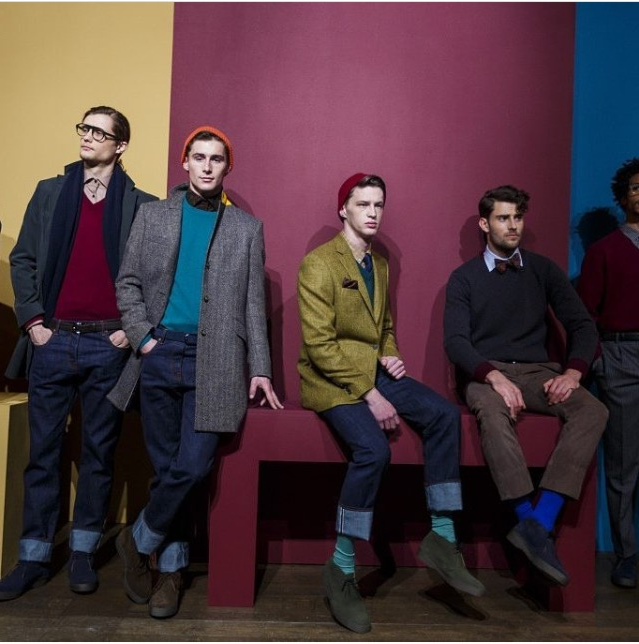 With this in mind, here's inspiration for pursuing fun leisurely pursuits reflected in eccentric colour combinations from smart casual separates to accessories.
Styling references of 1930 – 1940's was very evident in the collections retro theme which stood out for me personally re-visiting the era of fine classic menswear.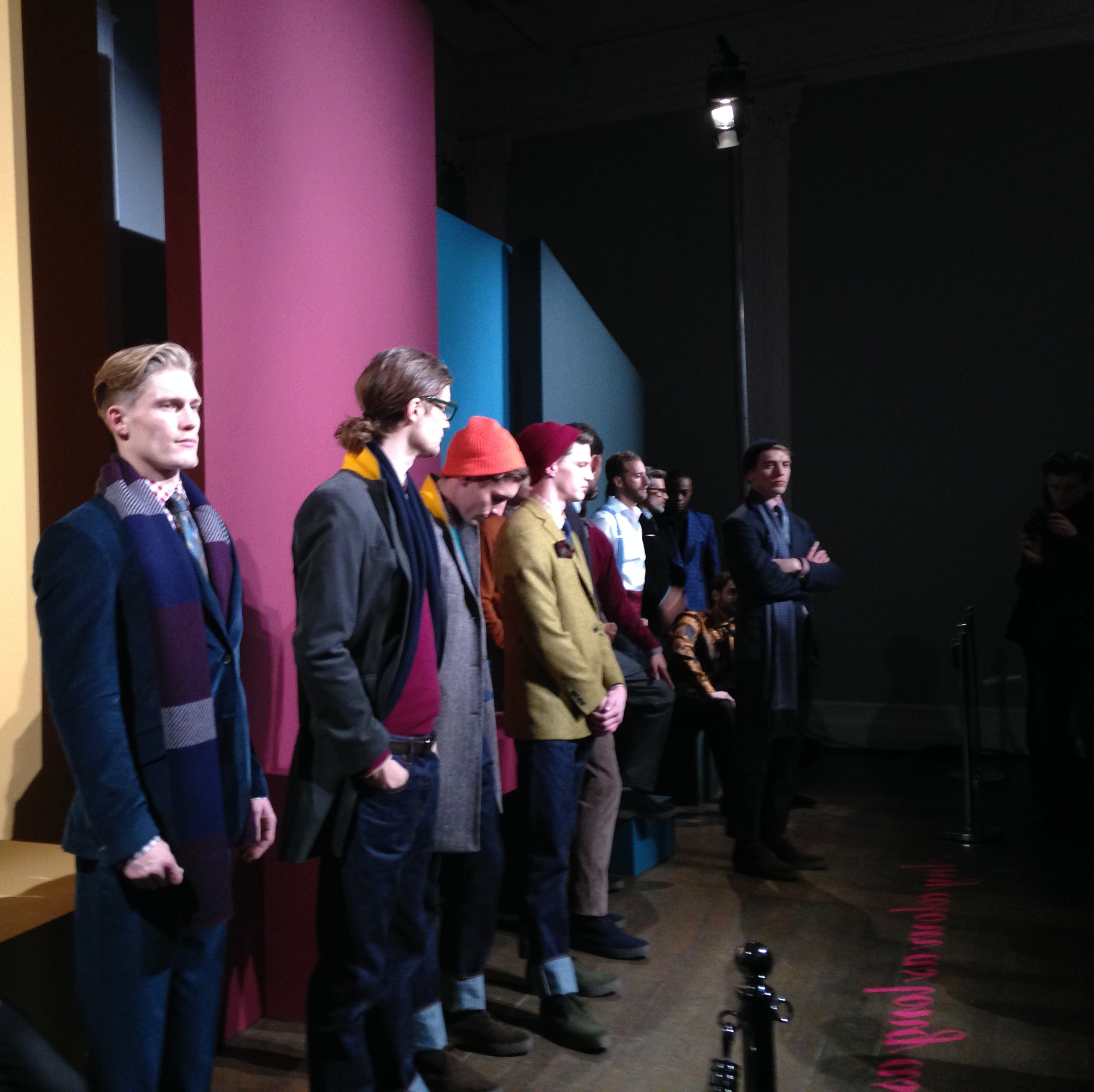 Models wore vibrant knits under herringbone sport coats in olive to sweaters over shirts with bow ties looked understated and very dapper.
Accessories such as beanie hats and colourful men's apparel comprised of block colours of bright orange, turquoise and burgundy contrasted well with the room's interior decor.
---
Subtle Styling references of 1930 looked radiantly dashing in the collections retro theme which stood out for me personally re-visiting the era of fine classic menswear.

---
I felt this represented the well heeled gentlemen during his weekend off campus channeling that Film "Another Country" with a young Cary Elwes, Colin Firth and Rupert Everett set in the nineteen thirties of an elite British Public School. I do particularly love a pair of braces on a gentleman as it gives the outfit personality and charm from a style point of view. I urge you've got to see this movie to know what I mean…..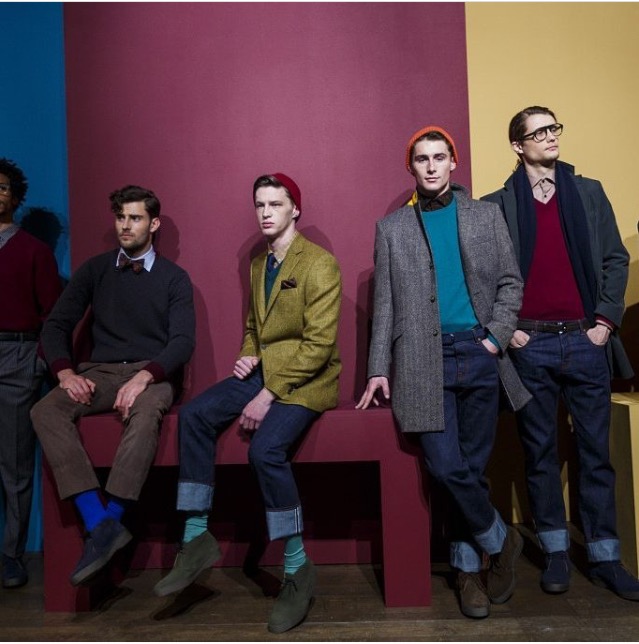 I've always been fond of the English Pink Shirt Maker from ready to wear and bespoke clothing ranges are very versatile to wear and the luxury quality is second to none. You can always expect well handmade shirts made to last and classic investment pieces. Need inspiration to keep things casual, but still want to opt for a polished look that's sartorial sharp. I'd go with one of Thomas Pinks 3 piece suits and maybe forget the tie for a relaxed look.
After a long day of shows and presentations during men's fashion week the Thomas Pink collection never fails to disappoint although it did make me blush with models portraying fictional debonair men characterised in 'Another Country'. Not forgetting at the same time you can appreciate every fine detail admiring the clarity of colour in this seasons range.
Definitely check this fine English shirt maker in Jermyn Street London and take a stroll if you're a fan of classic menswear I'd start just right here for one of a kind gentlemen's attire.
I'm a writer, Men's Lifestyle blogger, Contributing Style Writer, and Digital Marketer. In recent years, I've been published on Yahoo! Style, Yahoo! Travel, and others. Named Top 10 UK Men's Lifestyle Blog on the web to Follow in 2020 by VUELIO. Check out my YouTube Channel and follow us Twitter #TheJoeyJournal TikTok @TheJoeyJournal
Ivy League
LCM
London Collections Men
Menswear
Pink Shirt Maker
Preppy