HALLOWEEN! Looking for a little Inspiration?

As you maybe aware it's almost time for Halloween as the first thing that comes to mind is 'what's you're favourite scary movie' or in this case it's food and snack ideas to eat while celebrating All Hallow's Eve the day of the dead in many different cultures around the world.
Be Scared or Prepared this Halloween with Swizzels
Halloween falls on the 31st of October where both kids and adults of all ages will partake in the fun activities such as Trick or Treating, wearing sometimes silly but amusing costumes and attending friends Halloween Parties. Some of my most fond memories growing up were eating sweets and staying up late on Halloween watching cult Horror Genre Classics such as The Halloween Movie Franchise, Friday 13th to Nightmare on Elm Street if you fancied staying in to celebrate with fun food bits and take out delivery food.
But, whether you choose to stay in or not don't forget to have some snacks at hand to last you til the end of the movie or the Halloween party for those of you that are Celebrating the end of this month. Halloween party food often consist of fun sweet treats and other Halloween themed food but I wanted to re-kindle what was the most popular sweets I reminisce from my childhood growing up before pic'n mix. In fact some of my most favourite sweets were often found in glass jars of my local news agent. In case you're wondering my choice would be Swizzels from their drumstick lolly's to refreshers and who could forget the love hearts are still an absolute British classic that's been around since 1929.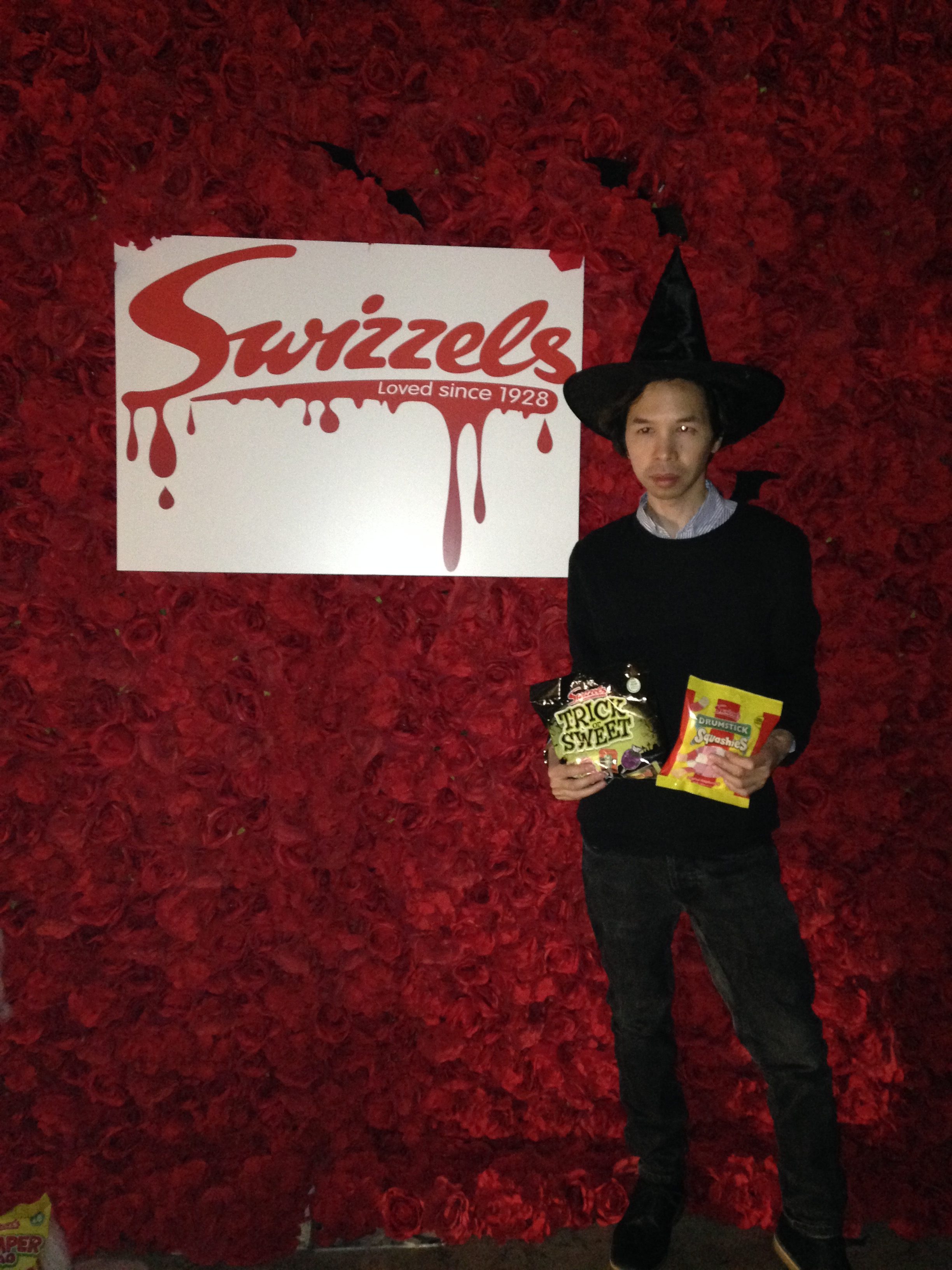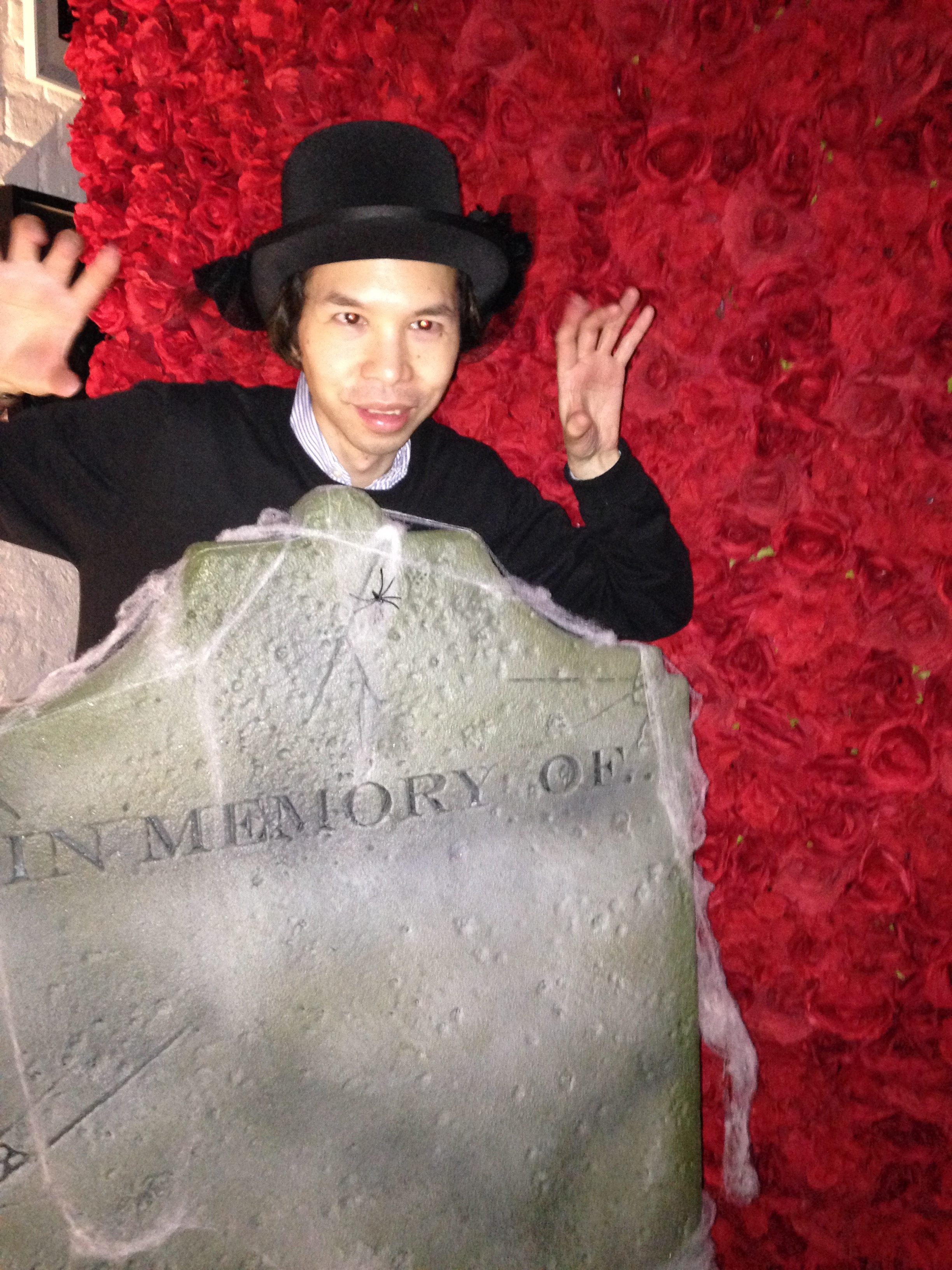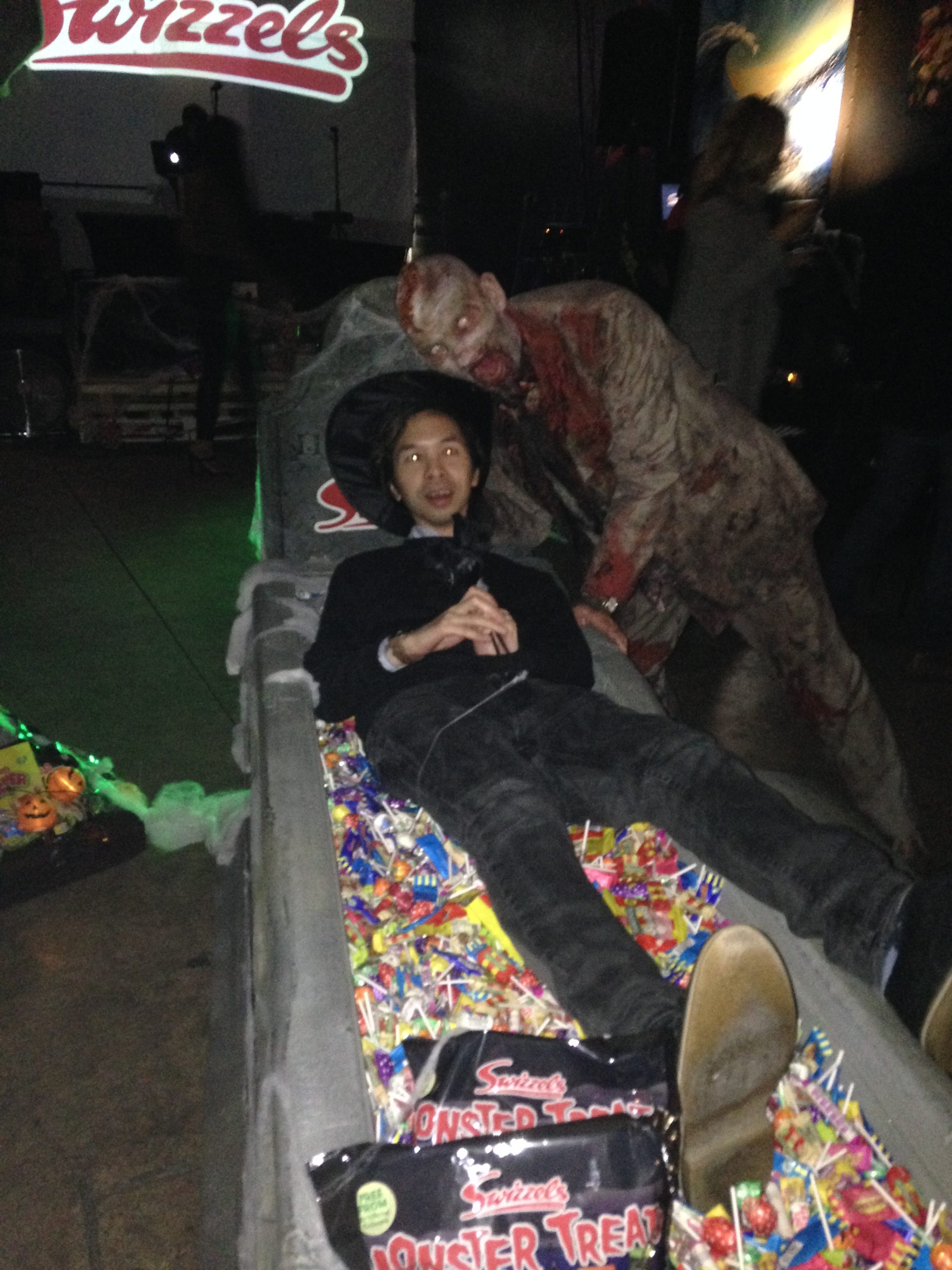 With reference to the un-dead when ghouls and ghost come back to earth on Halloween, my love for Swizzel sweets will never die, because these taste just sooo good especially at parties when I attended recently the Swizzel's Halloween Campaign Party launching their new vegan sweets range as well as all my classic favourites. I just have to tell you all about the event and how it actually went during the celebration where the crowd from bloggers, influencers to the press all came down to enjoy the inspired spooktacular pumpkin syrup cocktails and sin and tonic drinks all served with scrumptious canapés during the fun evening.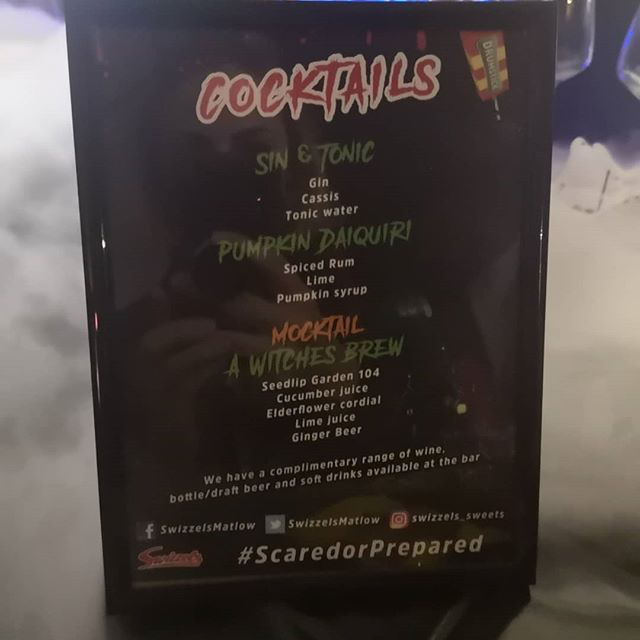 Swizzel's Halloween Campaign Party launching their new vegan sweets range as well as all my classic favourites.
The best part of the entertainment were live zombie actor's in character lurking in the dark which made cool photo ops for social media and insta stories GIFs.
It just had to be done. One more thing, it get's even better as there was even a Tarot Card reader present who could tell the future, to a coffin full of sweets with a tomb stone which fogged up with smoke using dry ice using water which was pretty cool special affects to add to the ambience of the party. Wow!!!!what a great idea!, anyway I think I'll have to try that one at home next time. Oh and the best part to end the night was being gifted lot's of sweets by the Swizzel's team based in Manchester I had the best time celebrating with you guys in preparation for my Halloween. I've just been down my local supermarket where you can fully stock up on Swizzel Sweets this Halloween Night!!! so don't forget yours in case you want to share with your little monsters at home ha ha.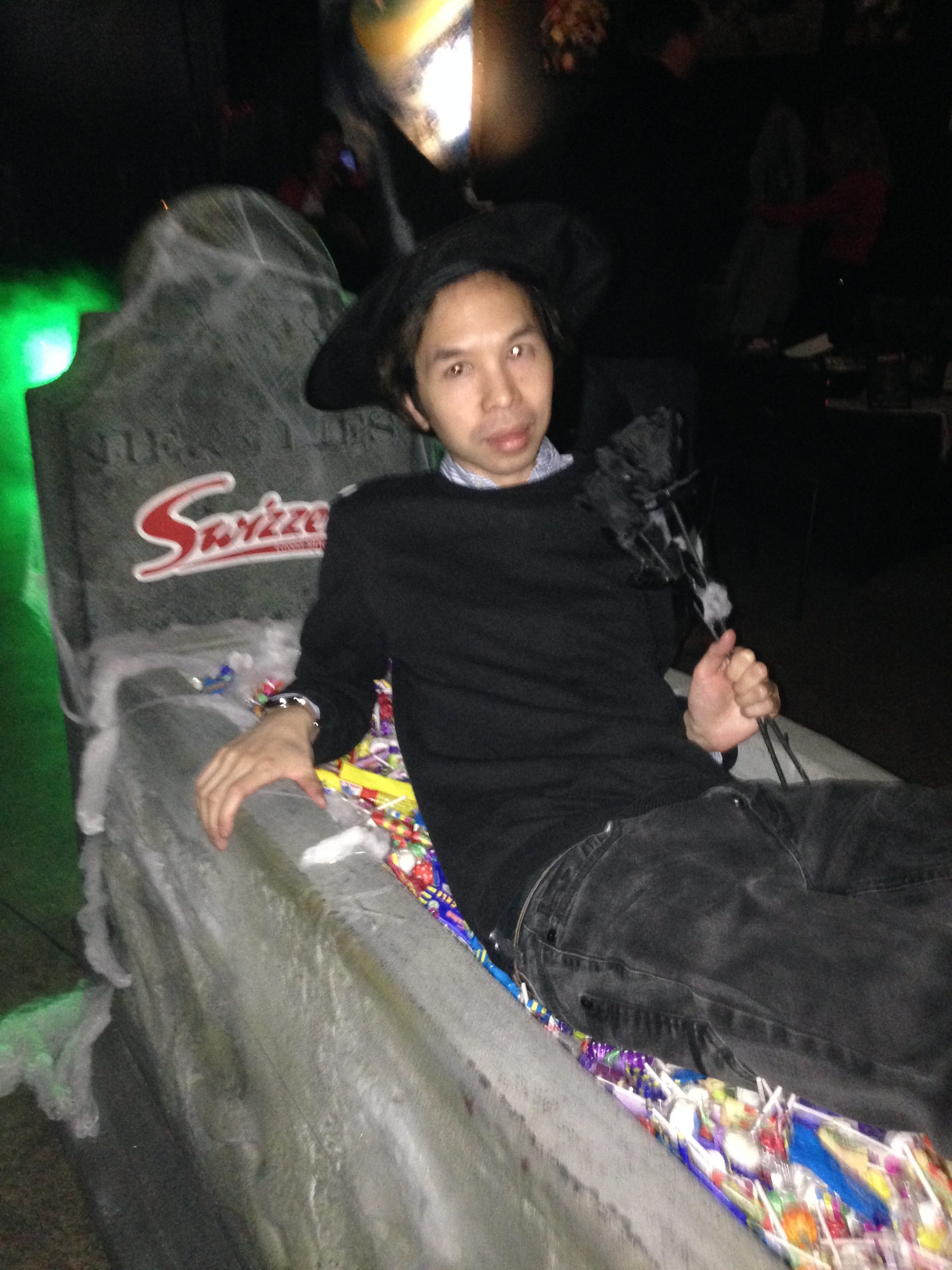 To find out more about the Swizzel Sweet's please visit
#scaredorprepared
Swizzels.com/Halloween
Instagram @swizzels_sweets
Disclosure: Many Thanks to Swizzel Sweets for inviting me to attend their #Scaredorprepared Halloween Campaign Launch party in London and for gifting me with product. All opinions will be my own as I only promote things with I'm a fan of to give my honest opinion and feedback on products I choose to review.
I'm a writer, Men's Lifestyle blogger, Contributing Style Writer, and Digital Marketer. In recent years, I've been published on Yahoo! Style, Yahoo! Travel, and others. Named Top 10 UK Men's Lifestyle Blog on the web to Follow in 2020 by VUELIO. Check out my YouTube Channel and follow us Twitter #TheJoeyJournal TikTok @TheJoeyJournal
AD
halloween
Halloween Party
ScaredOrPrepared
Sweets
Swizzels
Swizzels Sweets
Vegan