LOUIS POMMERY VRANKEN HOSTED ME FOR A WINERY TOUR OF THE PINGLESTONE ESTATE VINEYARD FROM GRAPE PICKING TO WINE TASTING THEIR SIGNATURE SPARKLING ENGLISH BRUT OVER A DELIGHTFULLY SUMPTIOUS HARVEST LUNCH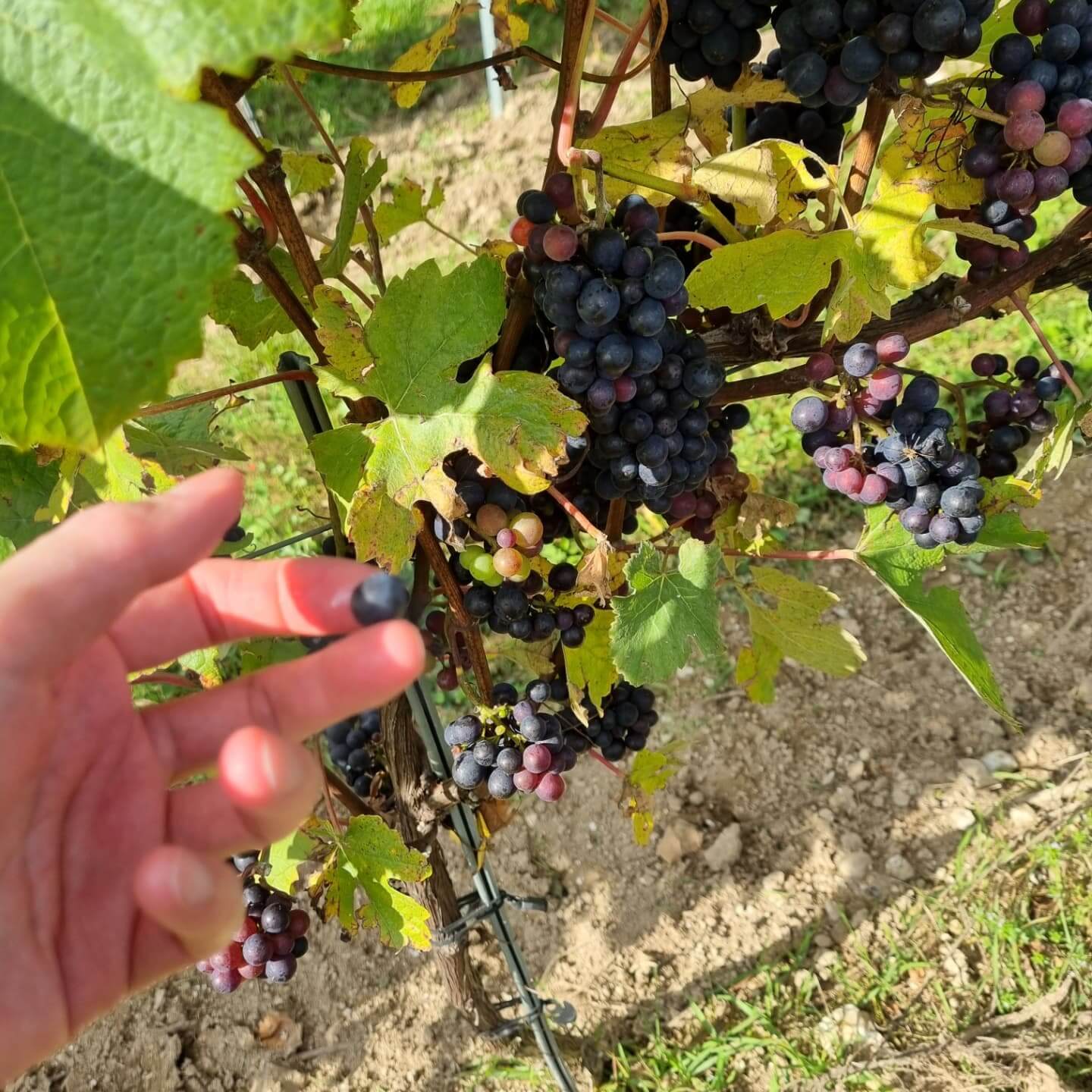 Pinglestone Estate is a 40-hectare site where chalk is the main element, it's made of 30 hectares of vineyard to date, planted between 2017 and 2019. Planted in 2017 and 2018 what you will discover here this Vineyard produces internationally renowned grape varieties Chardonnay, Pinot Noir and Meunier the same found in Champagne.
Whilst these vines have been establishing themselves over the past few years, Vranken-Pommery released its first English sparkling wine of it's kind. Louis Pommery England has sourced the grapes mainly from Hampshire. The award-winning Louis Pommery England is the first English sparkling wine from a champagne house to date.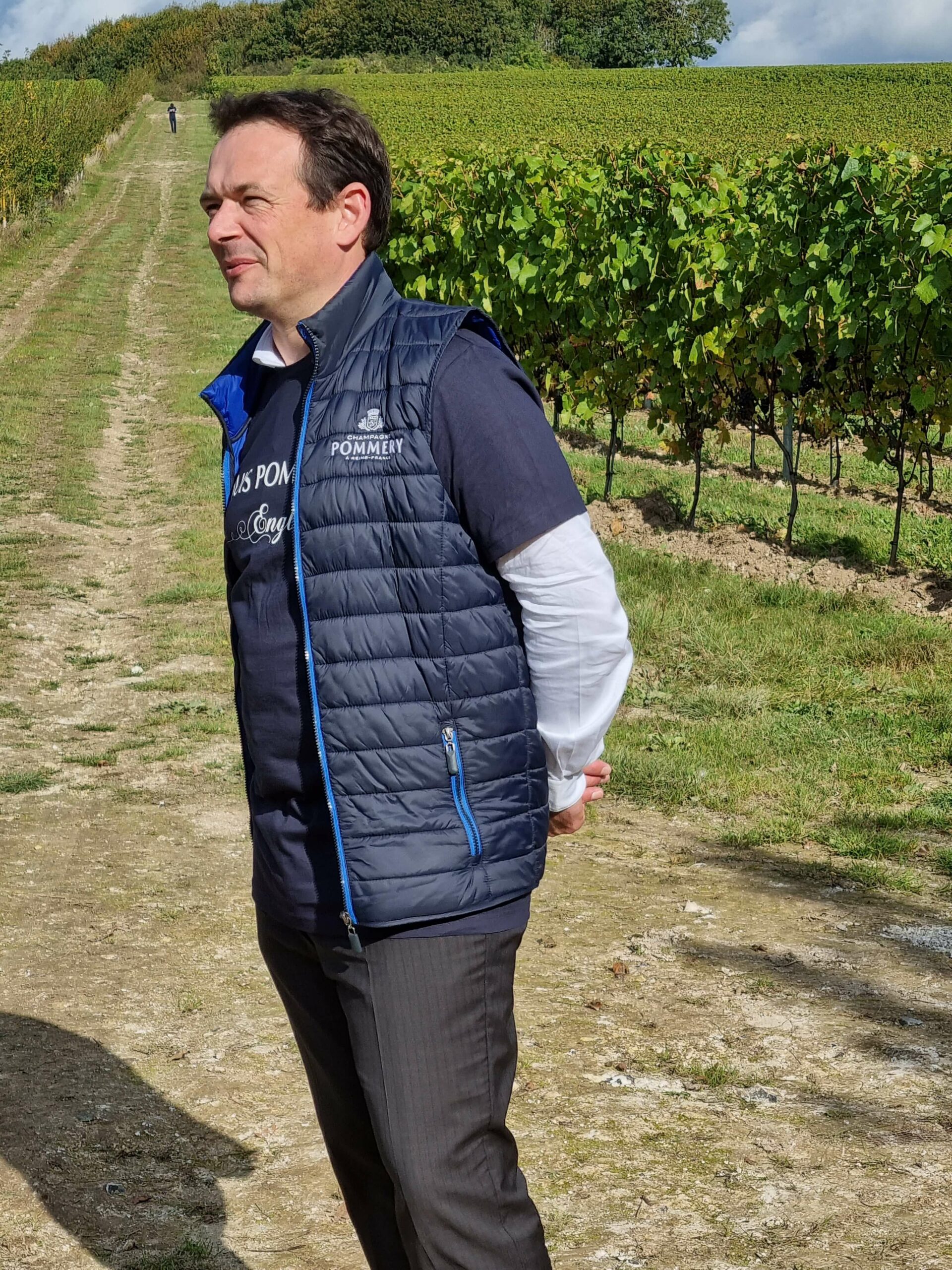 WELCOME TO THE WORLD OF LOUIS POMMERY
Sparkling Wine made in Hampshire, England. Created with Maison Pommery and Launched in 2018
Clément Pierlot, Vranken Pommery's Cellar Master has this to say on the decision to plant in Hampshire:
"We think there is something very special here in Hampshire. The quality of the wines, the quality of the chalk – something that reminds us of Champagne. But there is something very particular in the wines that we can find only here – the acidity and the tension of course very linked to the region".
Just recently, I spent the day with Louis Pommery England Vranken Team, Clement Pierlot Cellar Master and James Boweman Vineyard Manager for an exclusive tour of the Vineyards at Pingleston Estate in Celebration of their 2021 Harvest on site. The main highlight of my press visit was I really very much enjoyed tasting the Louis Pommery England Brut during the Private Luncheon which was so exceptional that I took some great pictures of the sumptuous cuisine served as we dinned in a 15th Century old barn on the Pingleston Estate.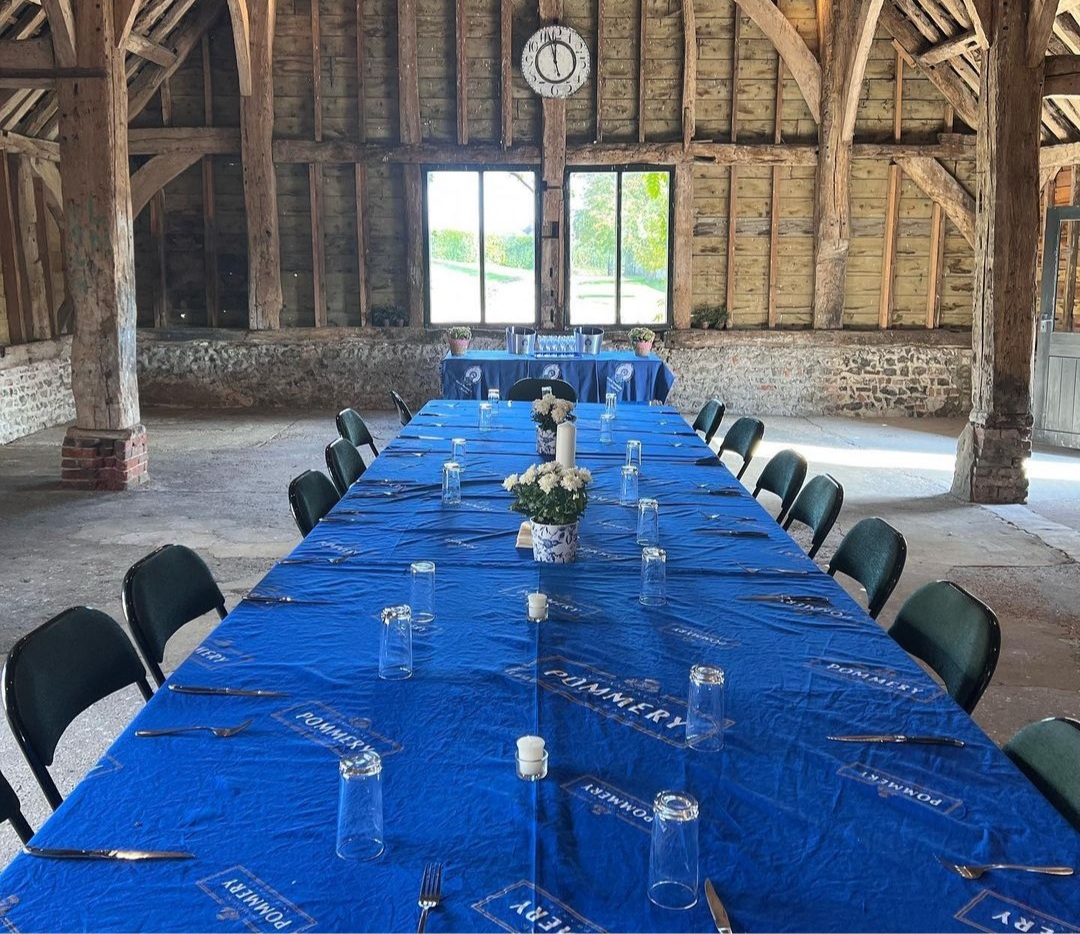 Even more so, the beautiful weather made it feel like I was in Reims even though it was Hampshire just stones throw away on my doorstep. While I was there at the vineyard, I was rather enjoying picking the internationally renowned grape varieties Chardonnay, Pinot Noir, Pinot Gris, and Meunier. It was a unique fantastic experience earning my lunch at the Louis Pommery England Harvest and out of all the vineyards I've visited, this in fact was my first time picking some grapes for real.
"A Grape Day for the 2021 Harvest at Pinglestone Estate. From the fruit of the vine, this sparkling wine is the result of Pommery's quest for elegance and freshness"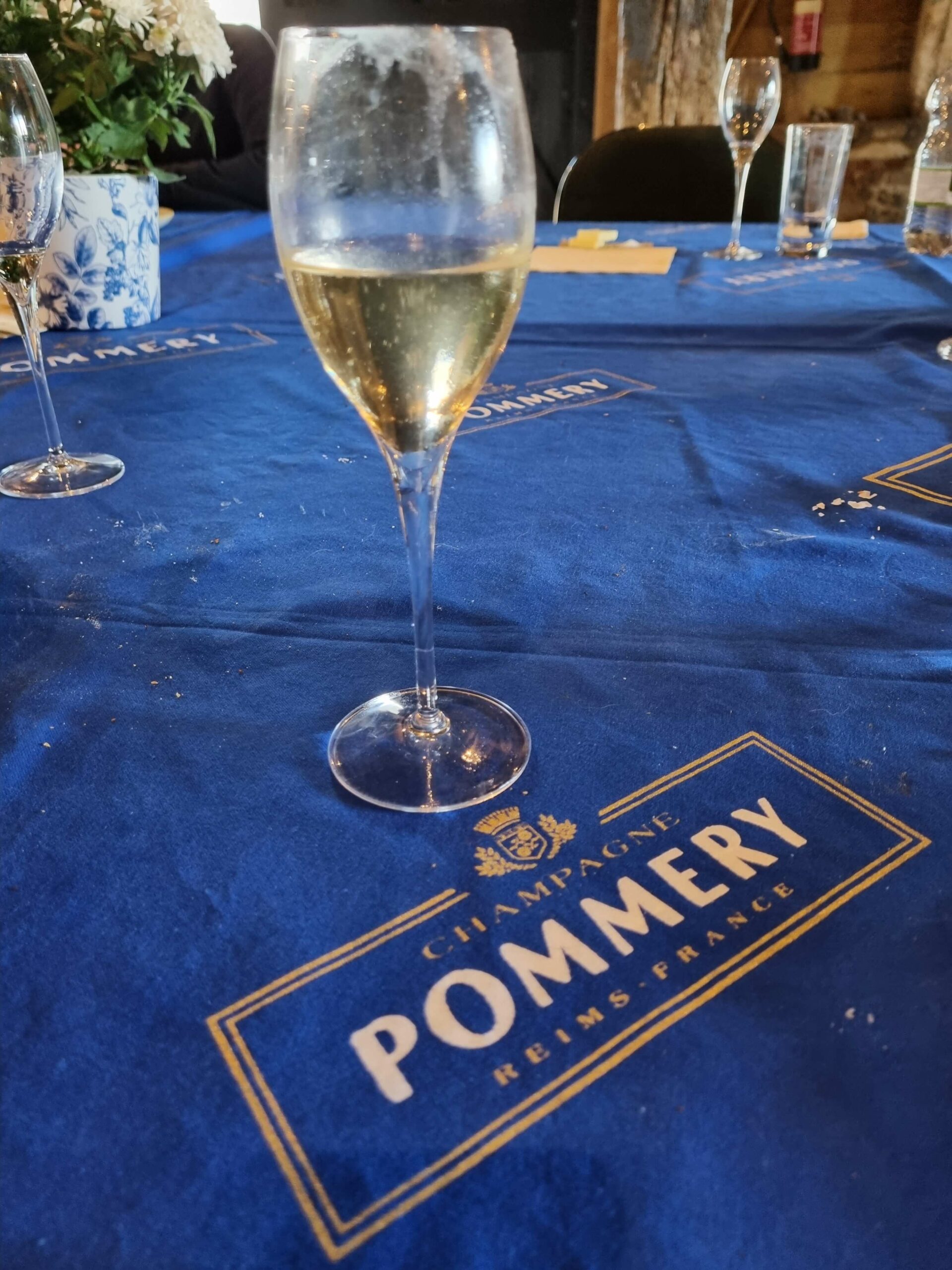 Here's a bit of background into the The Louis Pommery England Sparkling Wine project which started in 2015 as I got a brief introduction from Clement the in house Cellar Manager who discussed that the idea was to create a wine estate so it's a long term project.
It is known that Pommery spent months and years scouting to find a great place that was ideal vision for the brand we associate with today as Champagne with its longstanding heritage. In 2016 Pommery brought the land here in Hampshire, so it was great pleasure to see it with my own eyes with a view of Its 40 acres up on the hill. They wanted to create very good wines so they purchased grapes in the beginning in 2014, 2015 to start to produce wines from Hampshire as sparkling wine from England.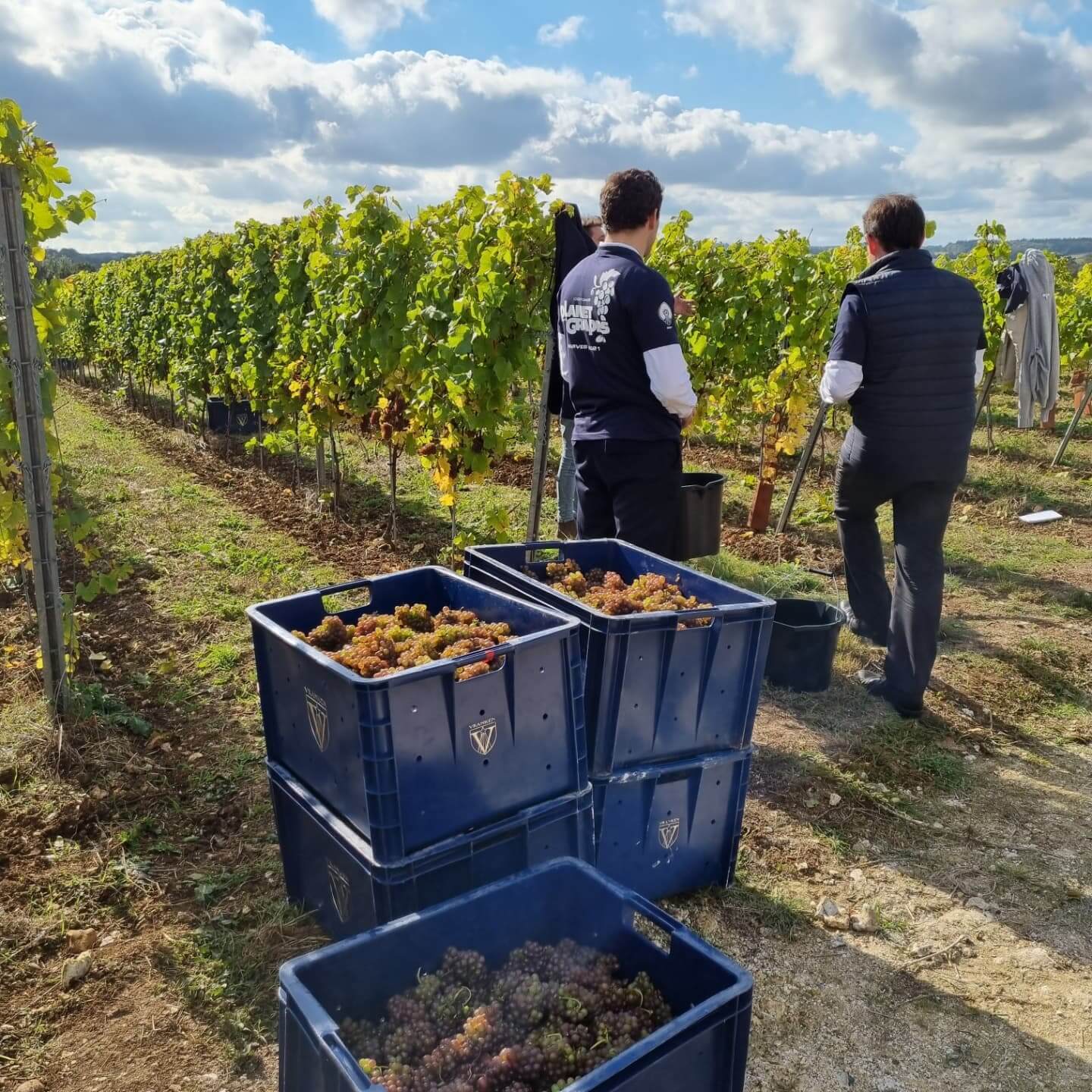 "These aromatic notes follow through and are heightened on the plate, offering a beautiful balance and a rich harmony
"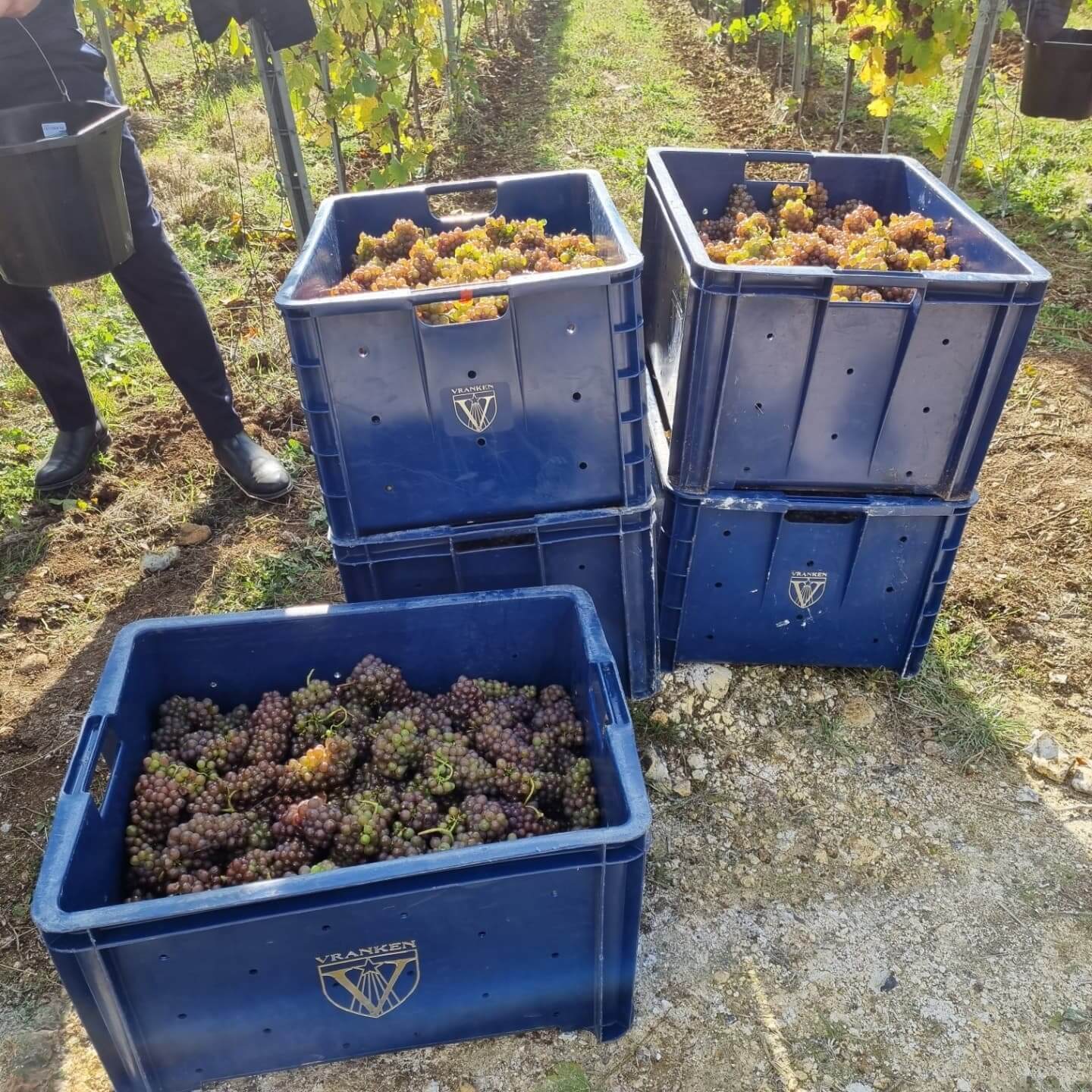 MADE IN ENGLAND WITH PASSION, TASTE AND ART – THE ART OF SPARKLING
On the nose, you will find aromas of white fruits, mostly pear and then vine peach. A tasting pleasure for your tastebuds. The bubbles and

effervescence

are expressed wonderfully.
Louis Pommery England – An Art which mixes precision and Tradition
Award Winning Wines –
Make Everything a Celebration!
A few years back Pommery England started to make the sparkling wine in 2015 and step by step so the blend they wanted to do was not easy because for non vintage sparkling wine they had to create a collection wiser wine. So in the beginning you will taste 2017 base. 2016 was the first real blend, but Pommery have managed everything from the wiser wines, the wine making process etc. In 2017, the blend with wiser wines we have 10percent. Year 2016 and 2017 the ways in which Pommery as a Luxury Brand are proud is where they have won gold medals in 2016 and 2017 also so they are very happy with these award winning wines produced.
The idea was to make wines with the same blend, but what will be on the Estate Vineyard is based on the Chardonnay and the planting of Pingleton Estate is a based on Chardonnay its mainly from this. You will be astonished to know Its more than 50 percent of chardonnay in the blend so you will see this in Pingleston Estate. The idea to purchase grapes that are very close from the Estate with the same blend but what Pommery have in the estate. Other grapes found on the Estate apart from Chardonnay are Pinot Noir and Meunier the same as champagne. They also have pinot gris so Pommery's harvest day falls on 15th October is very special because I actually got to pick these grapes as a guest at the vineyard during my visit. Pomerys Cellar Master Clemont was curious what can produce pinot gris here in Hampshire and its going pretty well so far.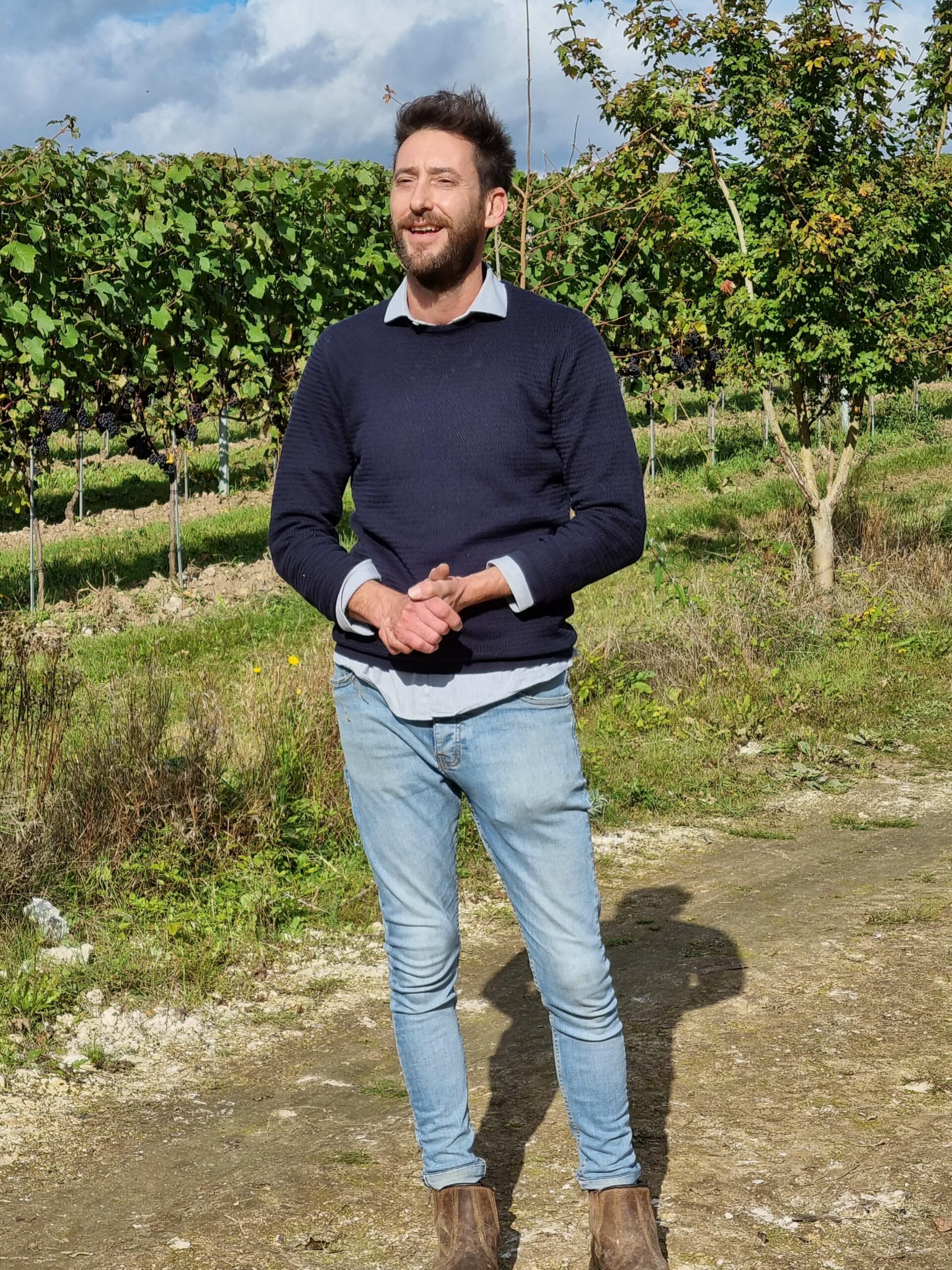 I had a really pleasant and enjoyable time on a jolly jaunt to the vineyard which is very close to the offices. You will see during the point that I am on a special site because Pommery have chosen it for different reasons due to the altitude of the site is very low for the ripeness, the shelter of the site too. For that reason, its because the idea of the UK have oceanic influence such as strong winds to making this a main priority from beginning to find a very well sheltered site.
When I look beneath my feet I can see the chalk that this vineyard is based on. According to the Vineyard Manager James this has been dug out and put on top, but what you will see across the site is about 20 to 30 cm of top soil. Straight into New Haven and Seaford Chalk which is about 80 million years old the chalk seam that runs through Hampshire and this gives the land superb draining for the soil. In this case, its so typical what we always experience in England which is the rain we can find that this site dries extraordinary quickly. So within 24 hours, maybe 48 hours I can work back onto the site and so there is no moisture retained in the soil which is good news for the vines being a Mediterranean kind of plant which really wants a dry soil and dry roots with lots of sunshine.
I discovered across the site during my visit to the vineyard you start on the west facing side and to the east. What we have is a hill with the wood on top and around the wood there is a 360 degree aspect for vineyards, so there are vines planted on a south west side, vines planted south facing, and vines planted east facing. James, mentioned in the UK over the last 15 years sometimes the east facing slopes tend to do better, sometimes the west is really dependant on the climate and as you know its really changeable in the UK. One of the biggest challenges Pommery faces is rising into the changes of the climate, so they are very pleased in some years the western side will produce riper fruit in a different expression. Although in other years will see the same result on the eastern side.
This will be the first Pingleston Estate grown wine. Its really interesting actually, I've learnt a lot about wine in terms of the soil and the environment to help it grow so you get a decent wine produced at the end of it. From what I've gathered from my visit to the Pingleston Estate Vineyard is the importance that you don't get any splash while harvesting the wine and secondly the issue concerning the bacteria, moisture control of the environment and met with some really interesting people today to give me a better insights of the wine producing business.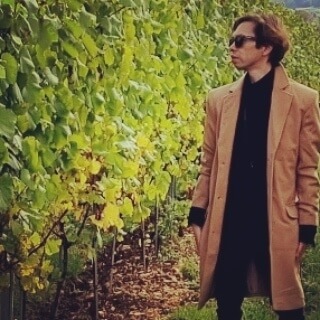 Having spent the day with Pommery England I'm so keen to want improve my knowledge about wine so it's good to know there is something like this on my doorstep within easy reach of the home counties and London. I had the most fabulous Harvest Lunch on the Pinglestone Estate post grape picking and vineyard tour courtesy of Clement, James and the Pommery Vranken team and a chance to try the delicious Louis Pommery England Brut of course. I felt the wine also really complimented the cuisine served which was a sumptuous Autumnal Salad as Starter, followed by the Main Slow cooked pork cheek with apricots, pine nuts and bean puree to the most divine desert ever a Burnt Basque cheesecake which was so delightful to taste for my first time. Enjoy Louis Pommery England with Cheese, Grilled Meats or Vegetarian Dishes when paired together would also be great to host a dinner party, so sit back, relax and enjoy a glass of Louis Pommery England. Always something to Celebrate, expect nonetheless from this very forthright and bold wine that is traditionally perfect and the most delightful crowd pleaser with England's finest sparkling wine. If you are interested and would like to find out more about Louis Pommery or it's Stockist please visit Ocado and the Brands Homepage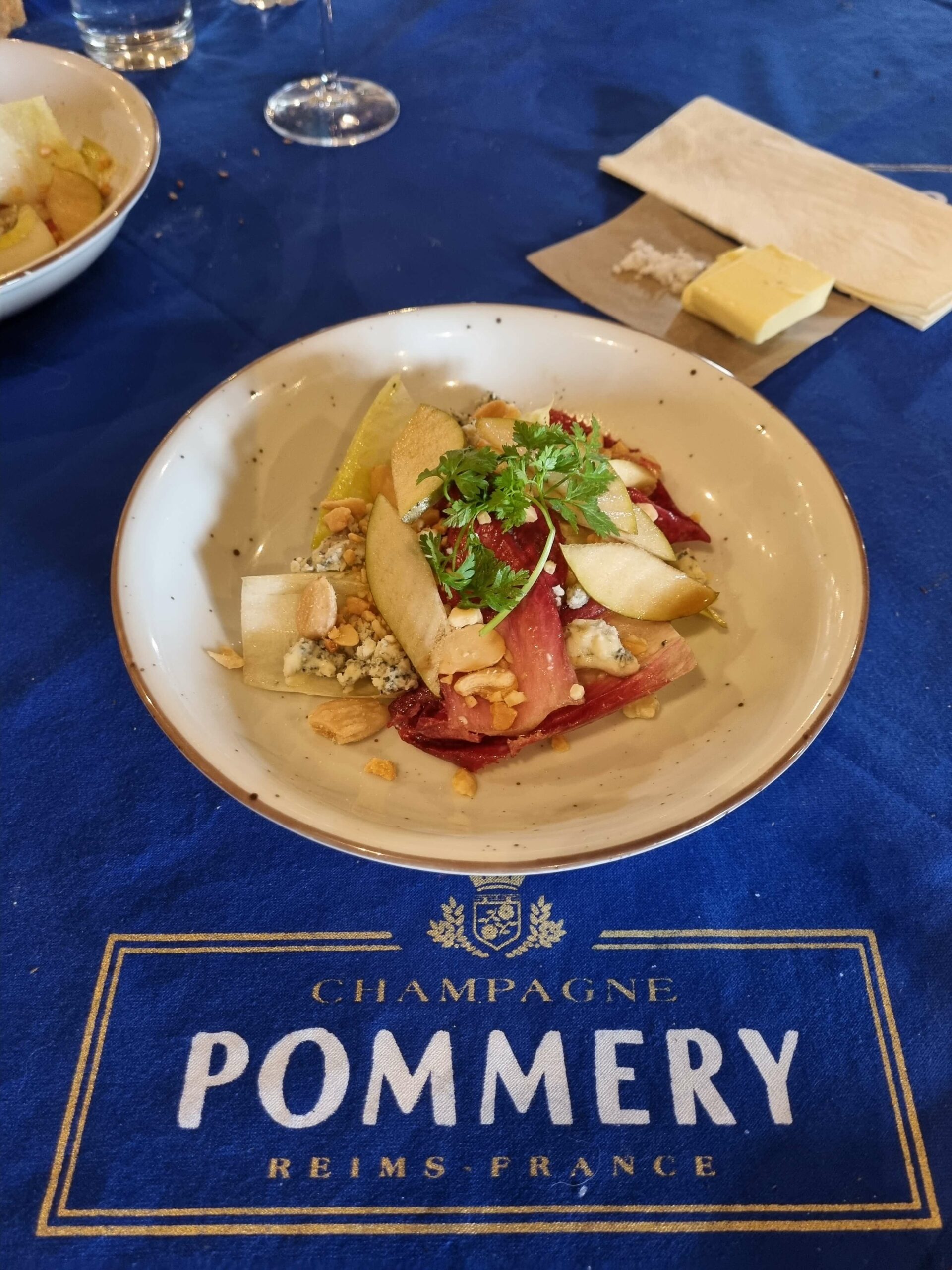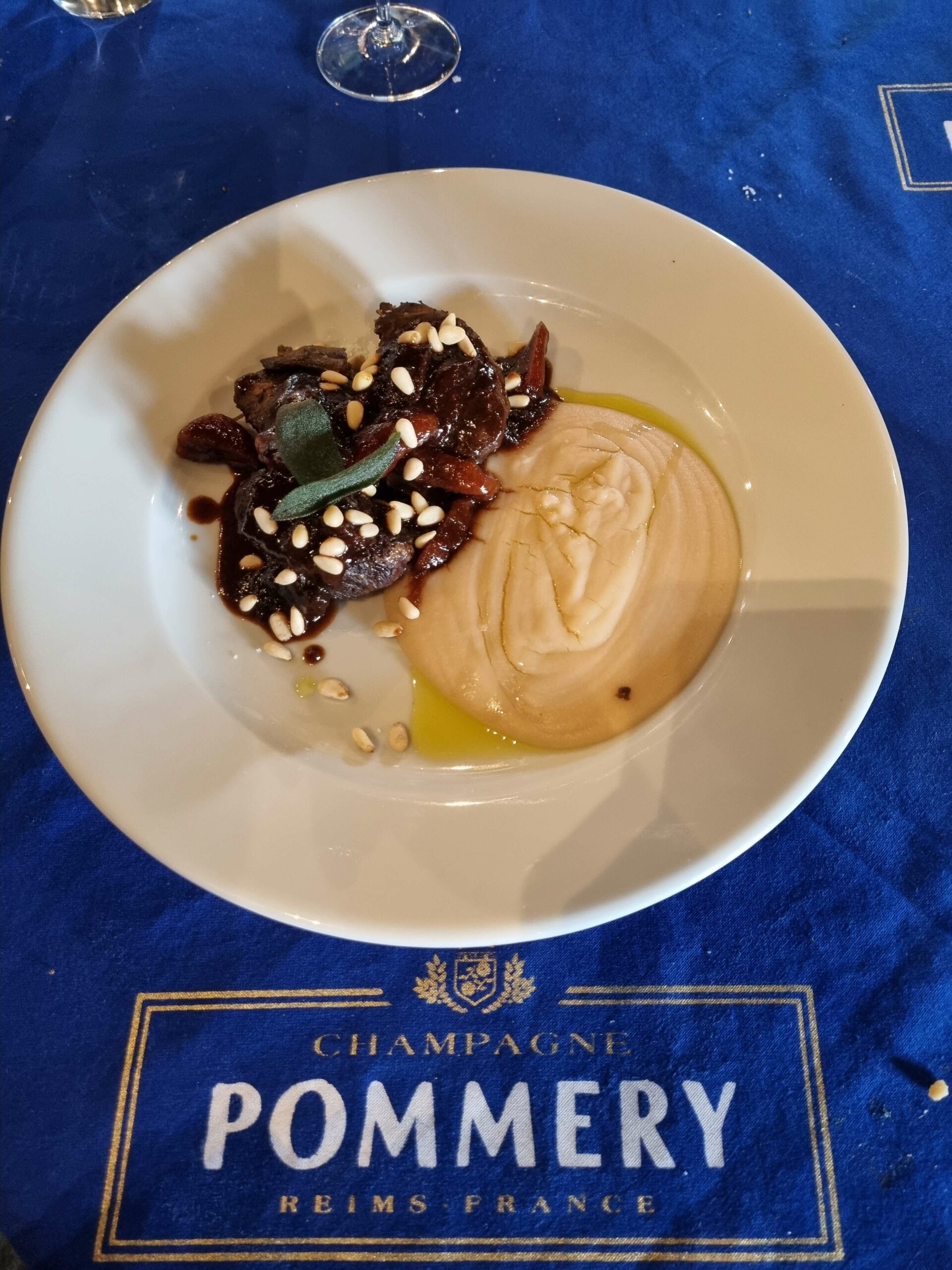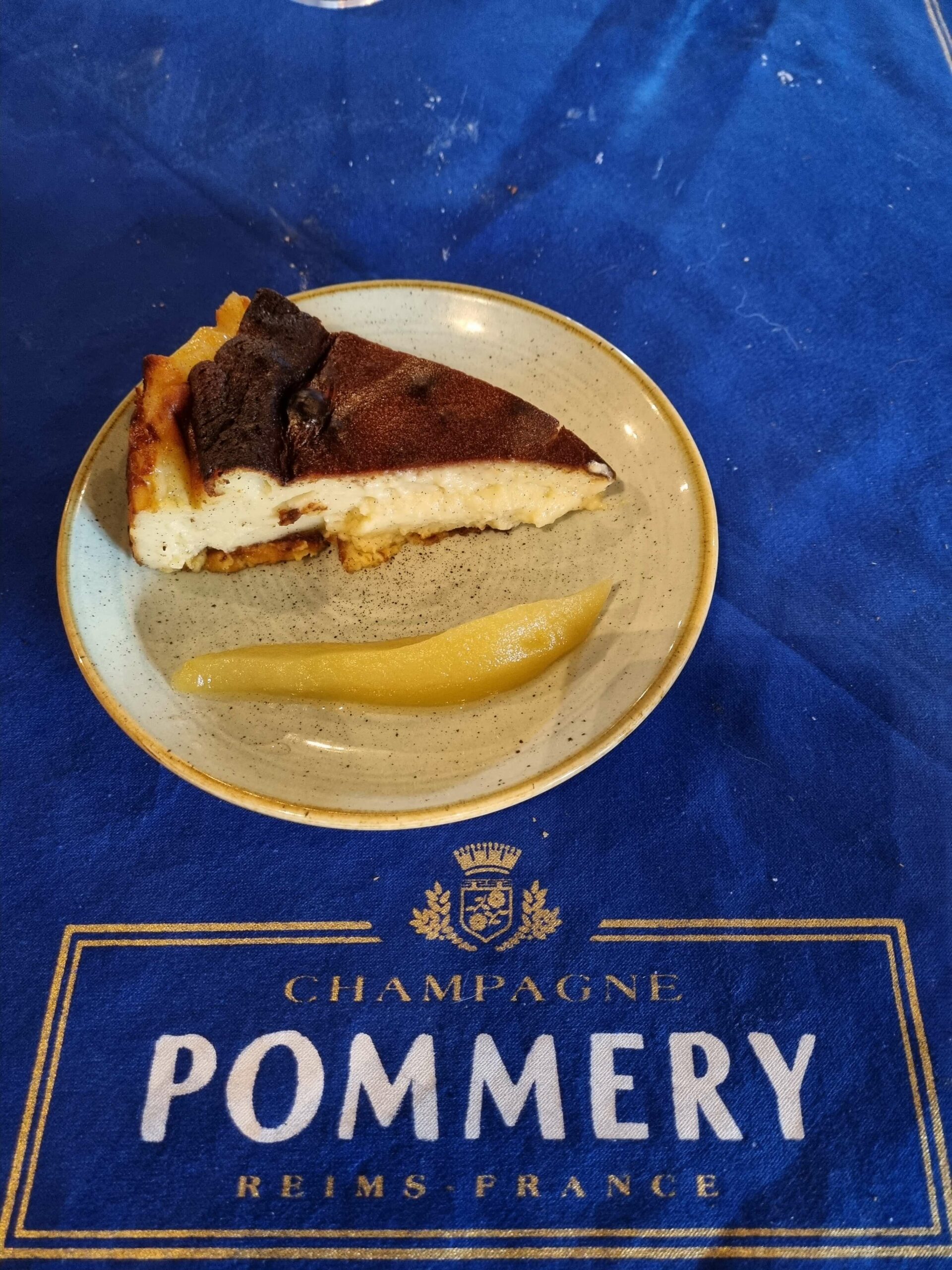 Editorial Disclaimer: PR INVITE. This Press Trip is a Gifted Experience kindly organised by the Brand Rep's Press Office and I am under no obligation to post about a brand whether or not I choose to do so. How I choose to work with brands on any collaboration whatsoever is always down to personal choice and preference if I feel it's a good fit for my content and audience so I can always give my honest feedback.
I'm a writer, Men's Lifestyle blogger, Contributing Style Writer, and Digital Marketer. In recent years, I've been published on Yahoo! Style, Yahoo! Travel, and others. Named Top 10 UK Men's Lifestyle Blog on the web to Follow in 2020 by VUELIO. Check out my YouTube Channel and follow us Twitter #TheJoeyJournal TikTok @TheJoeyJournal
English Brut
English Sparkling
Hampshire
Louis Pommery England
Maison Pommery
Ocado
Pinglestone Estate
Pommery
Reims
Sparkling Wine
Vineyard