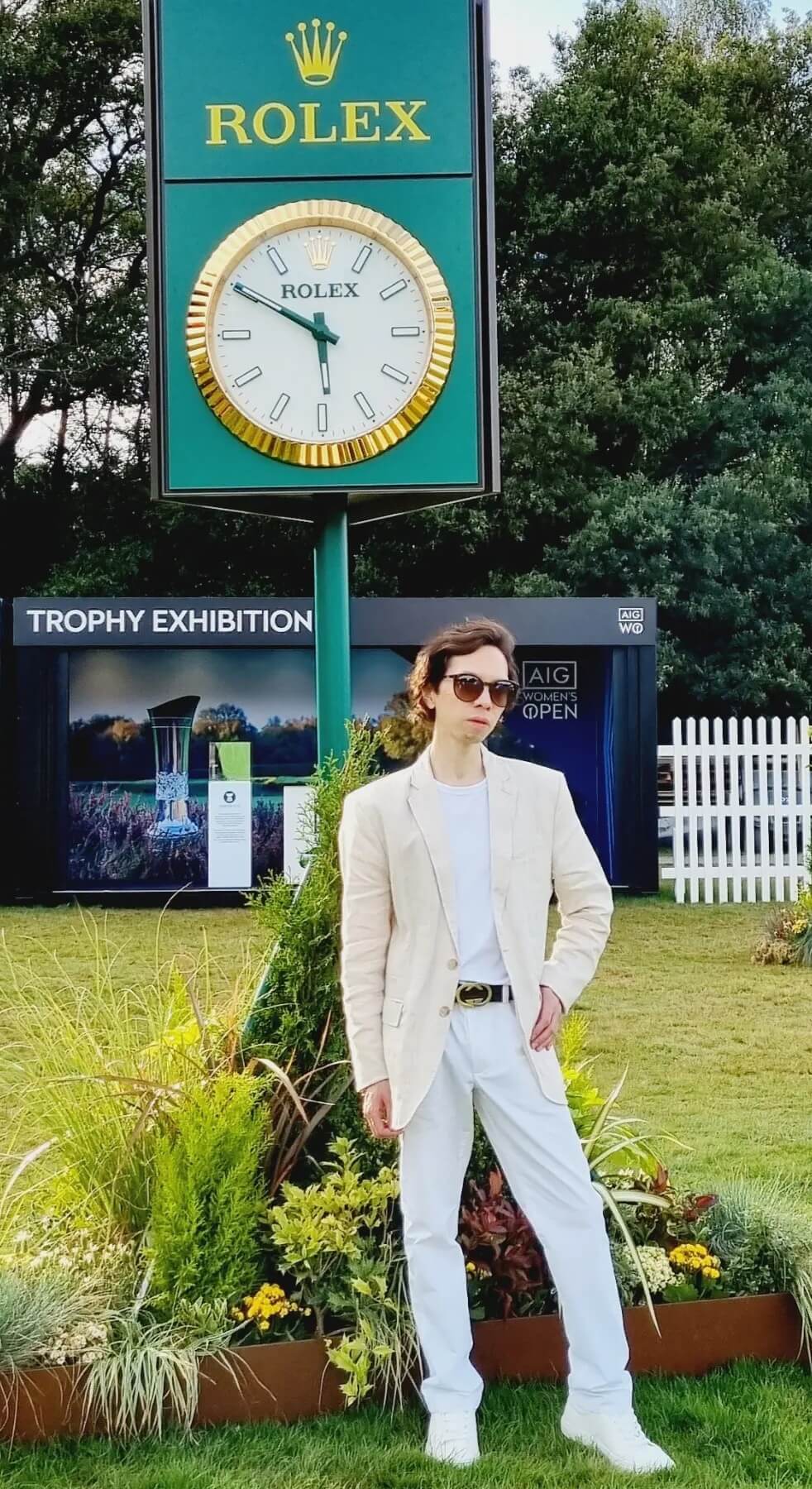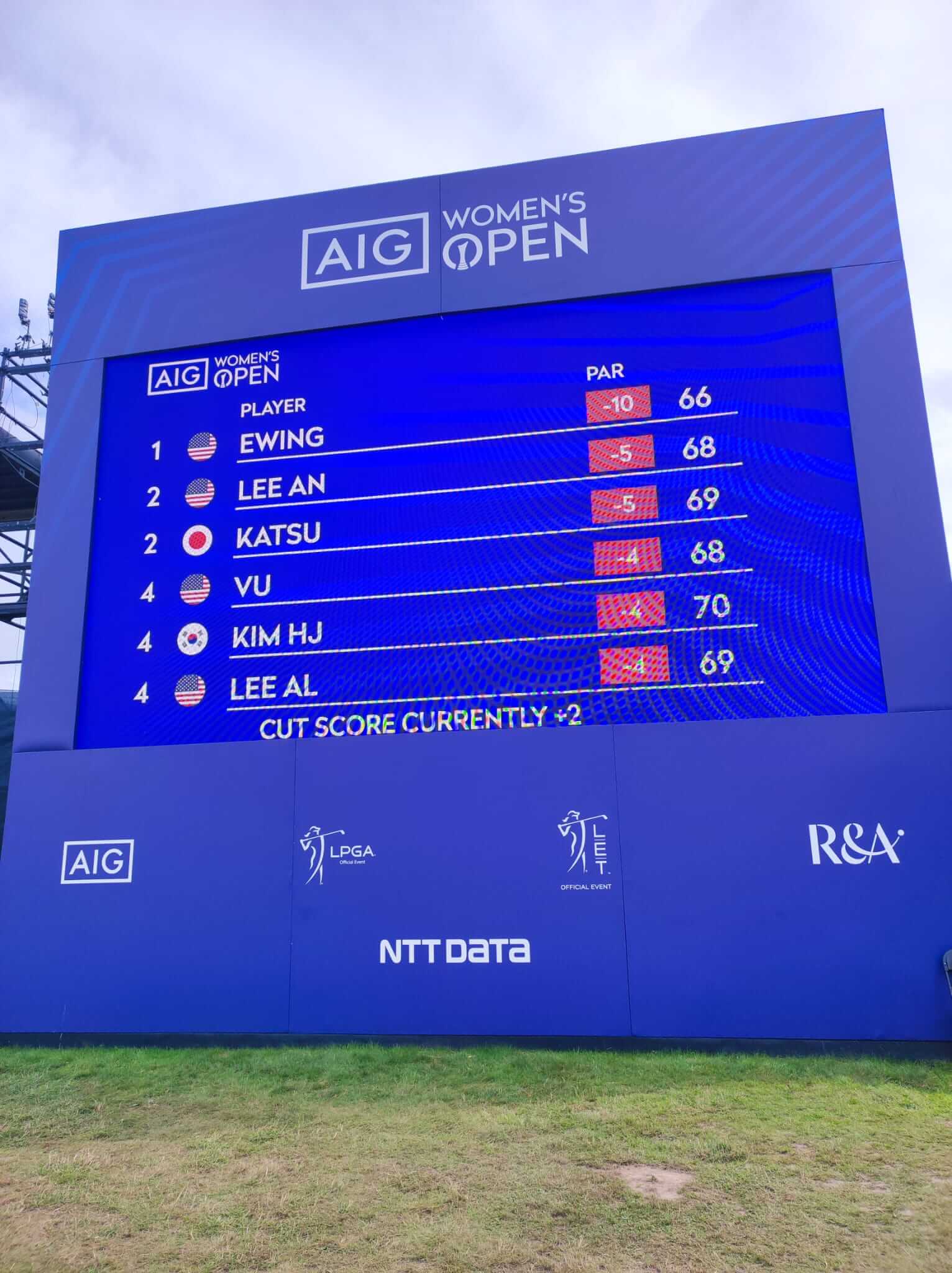 Hey guys, hope your enjoying most of the weather outdoors this summer despite the odd one or two days of slight rain showers in between sunnier intervals. But, indefinitely its been great so far in terms of sporting event days out with all the excitement and focus recently on the AIG Womens Open 2023 I attended courtesy of Sustainable Lifestyle brand Bluewater Group.(Ad pr)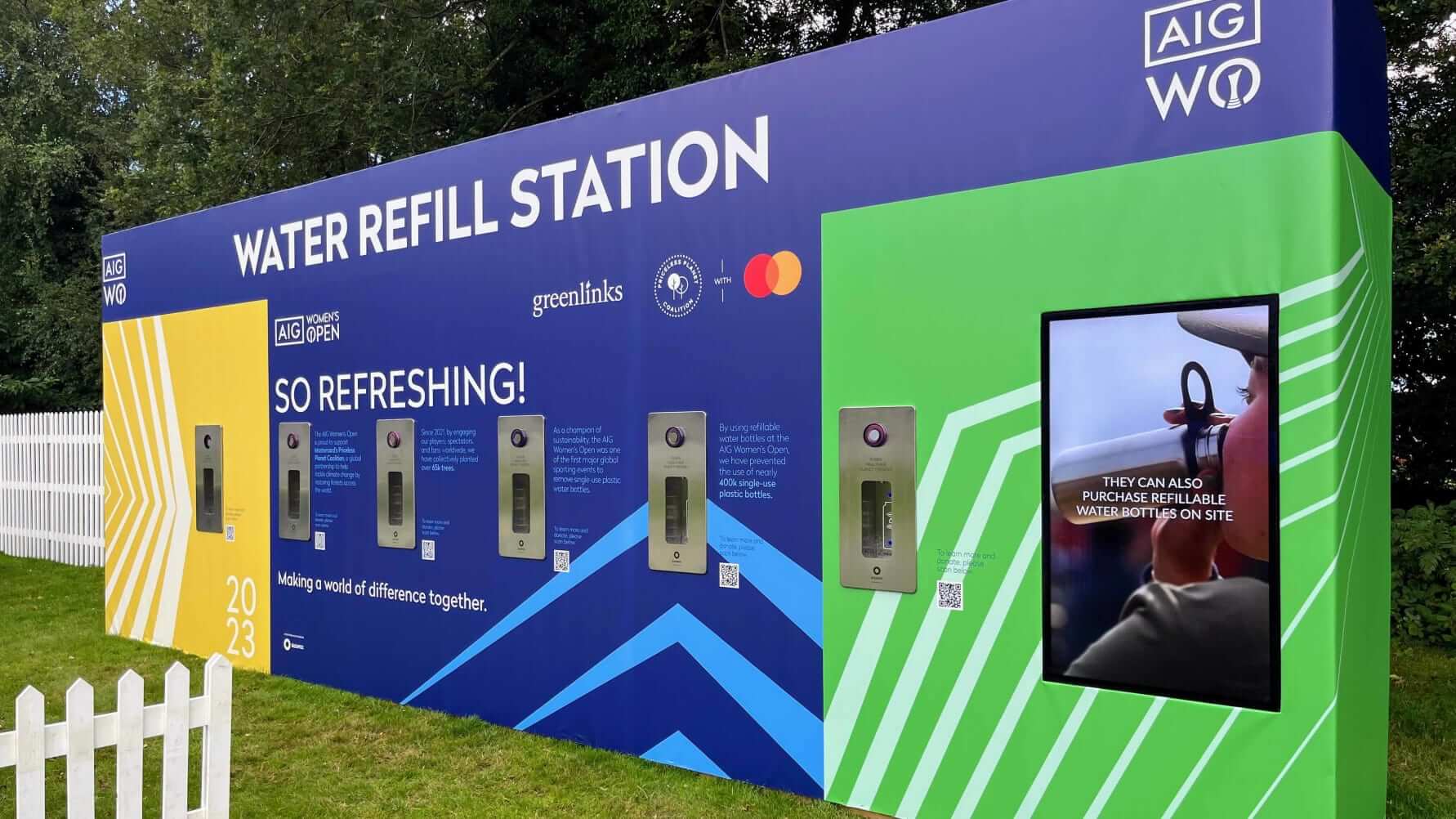 Bluewater the Swedish based innovator of world leading sustainable purification and beverage solutions for use at home, work and play were at hand to provide purified hydration water stations on demand to the many golf fans visiting the AIG Womens Open at Englands renowned Walton Heath Golf Club in Surrey between the 9th to 13th August.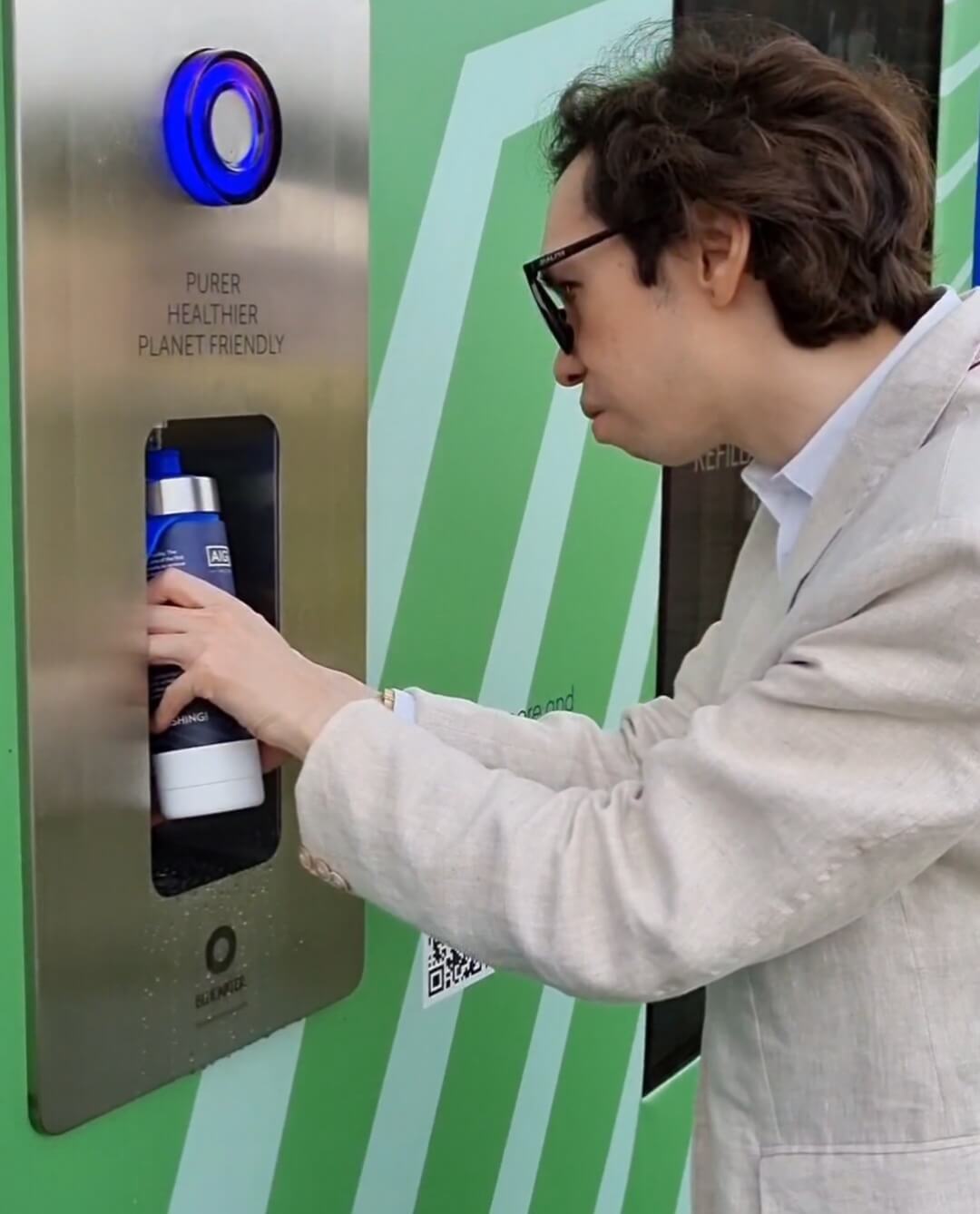 The Bluewater 'Wall of Water' is one of the biggest water dispensers in the world and a favourite hydration oasis at the 2023 AIG Women's Open.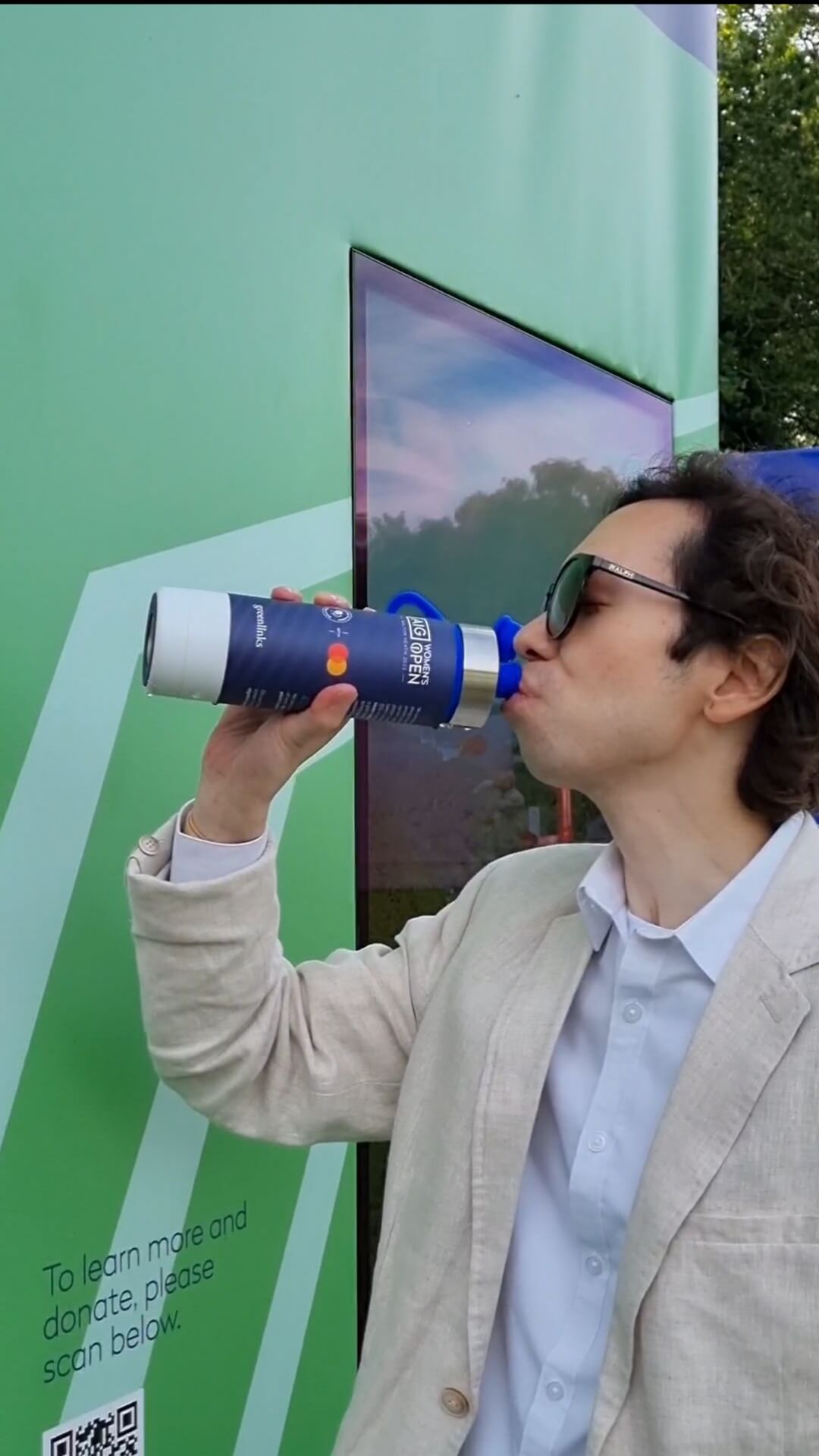 I think for sporting fans alike its important to always keep hydrated throughout your daily routine when out and about. Bluewater has equipped nine various locations across the iconic Walton Heath Championship venue with its pioneering water purification and dispensing solutions to promote sustainability.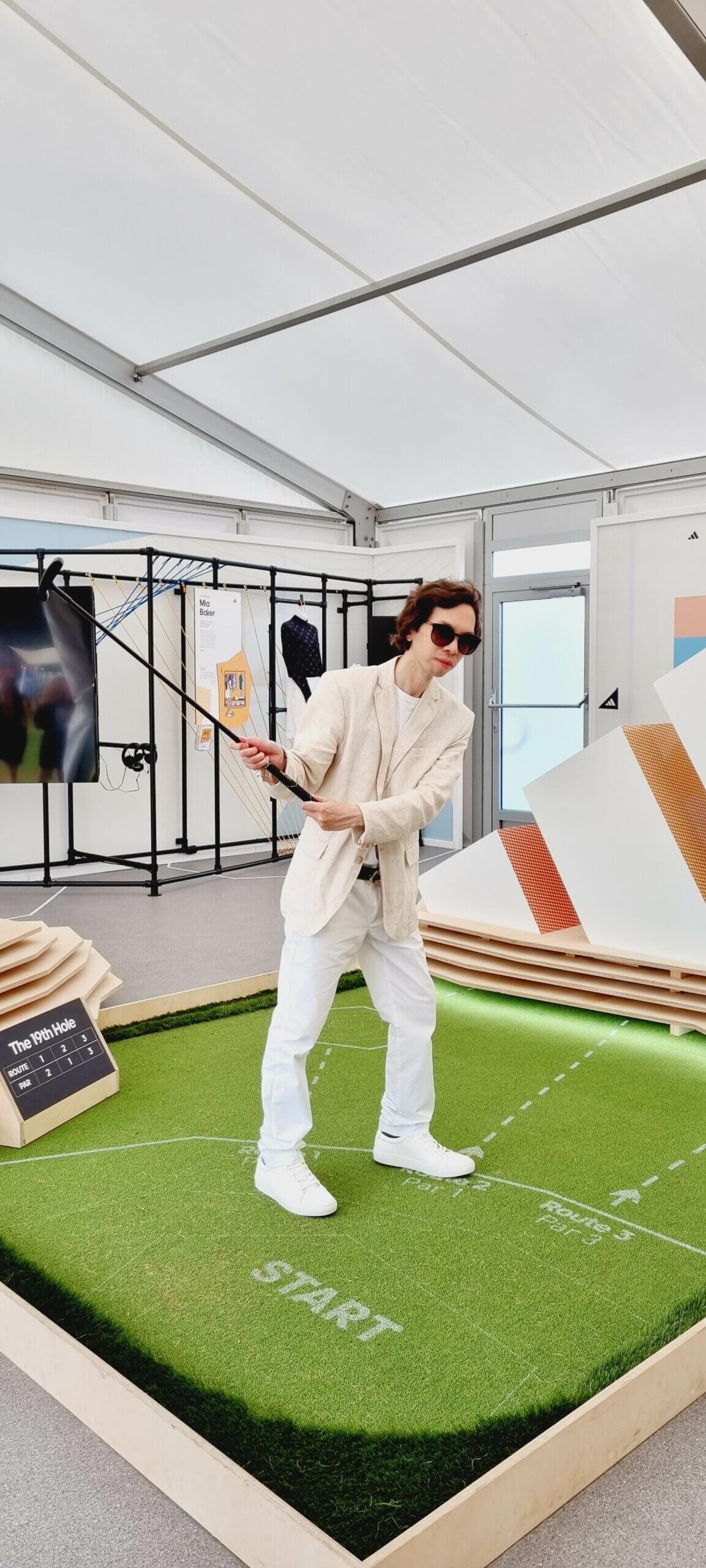 It was my 1st time ever attending the iconic AIG Women's Open where I got to watch some great pro golf unfold on the grass course to exploring the spectator's festival village for fun activities all in a great day out.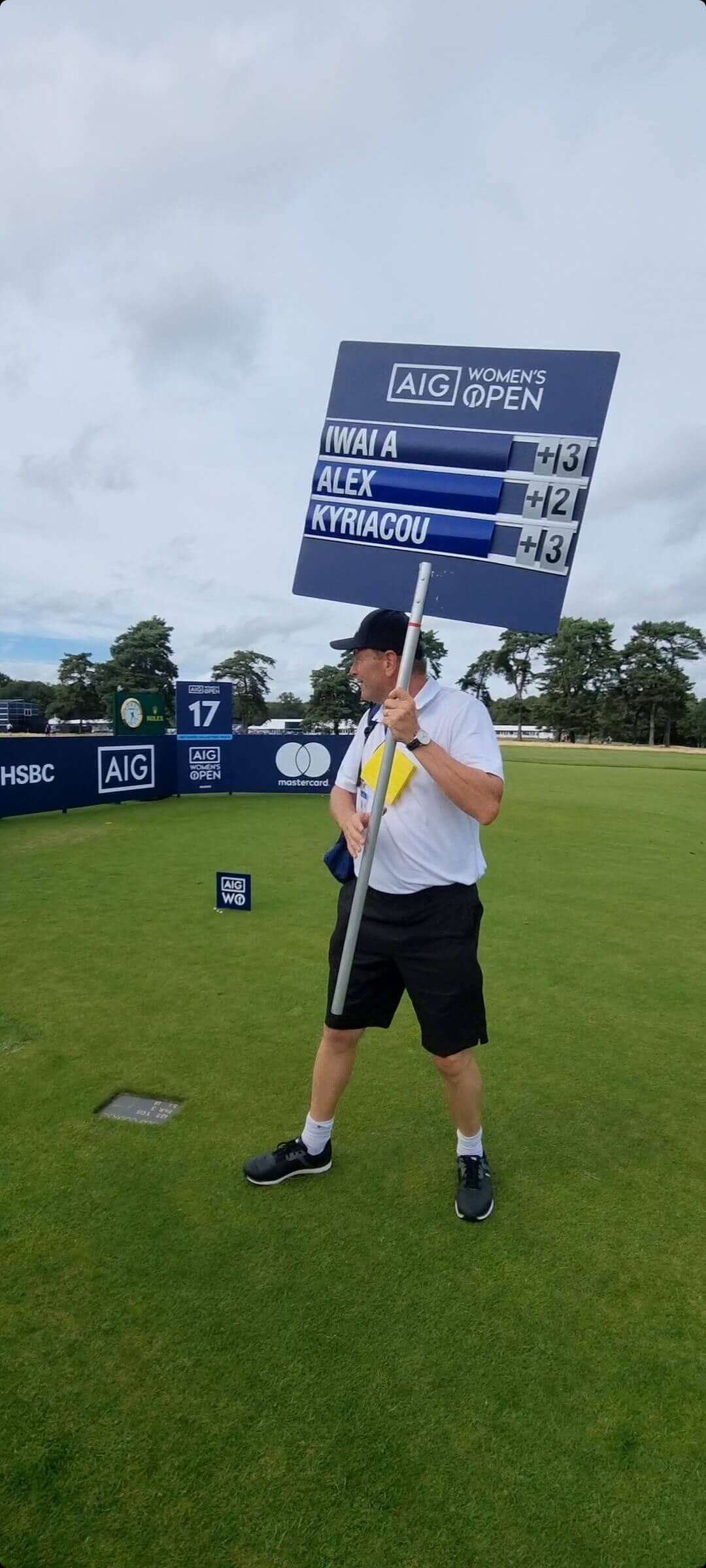 The views of the golf course from the grandstand were the best seats in the house to catch all the live action in between the Tee Times which start as early at 06:30am in the morning till the late afternoon.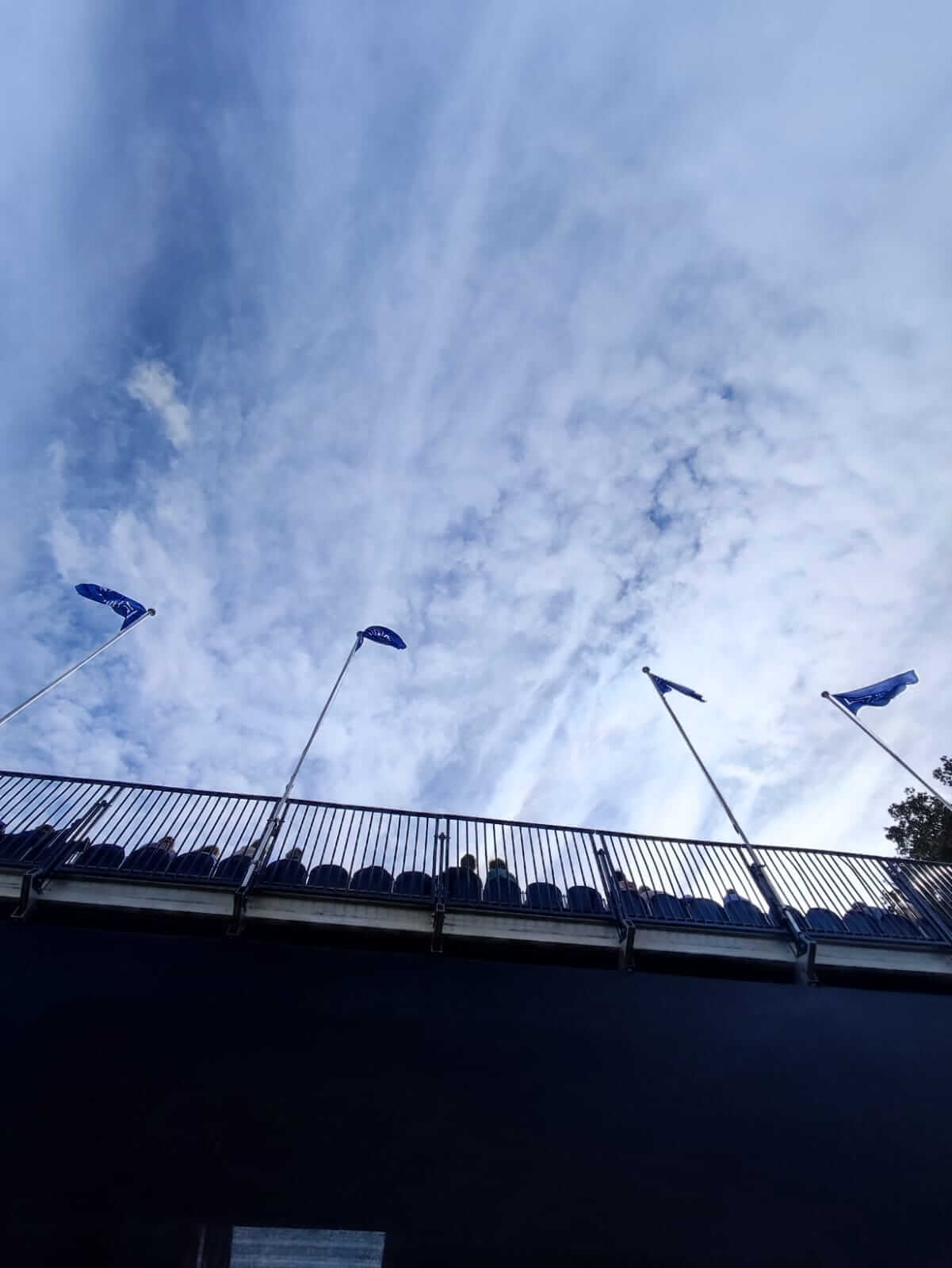 Even if you don't get there from early as 7am when the gates open to the public there's still plenty of time to plan and enjoy your day as the event finishes around 8pm. There's even the added convenience of a complimentary shuttle between Redhill station and the event venue which runs every 30 mins with journey time of 15-20 mins. But bear in mind on peak days like weekends it can sometimes get slightly busier at certain times, so plan your journey accordingly.
A key highlight of Bluewater's success was the Wall of Water installation in the main Spectators Festival Village, fully branded in the championships own vibrant visual identity that featured a 55" high bright TV screen with customisable digital content for fan engagement.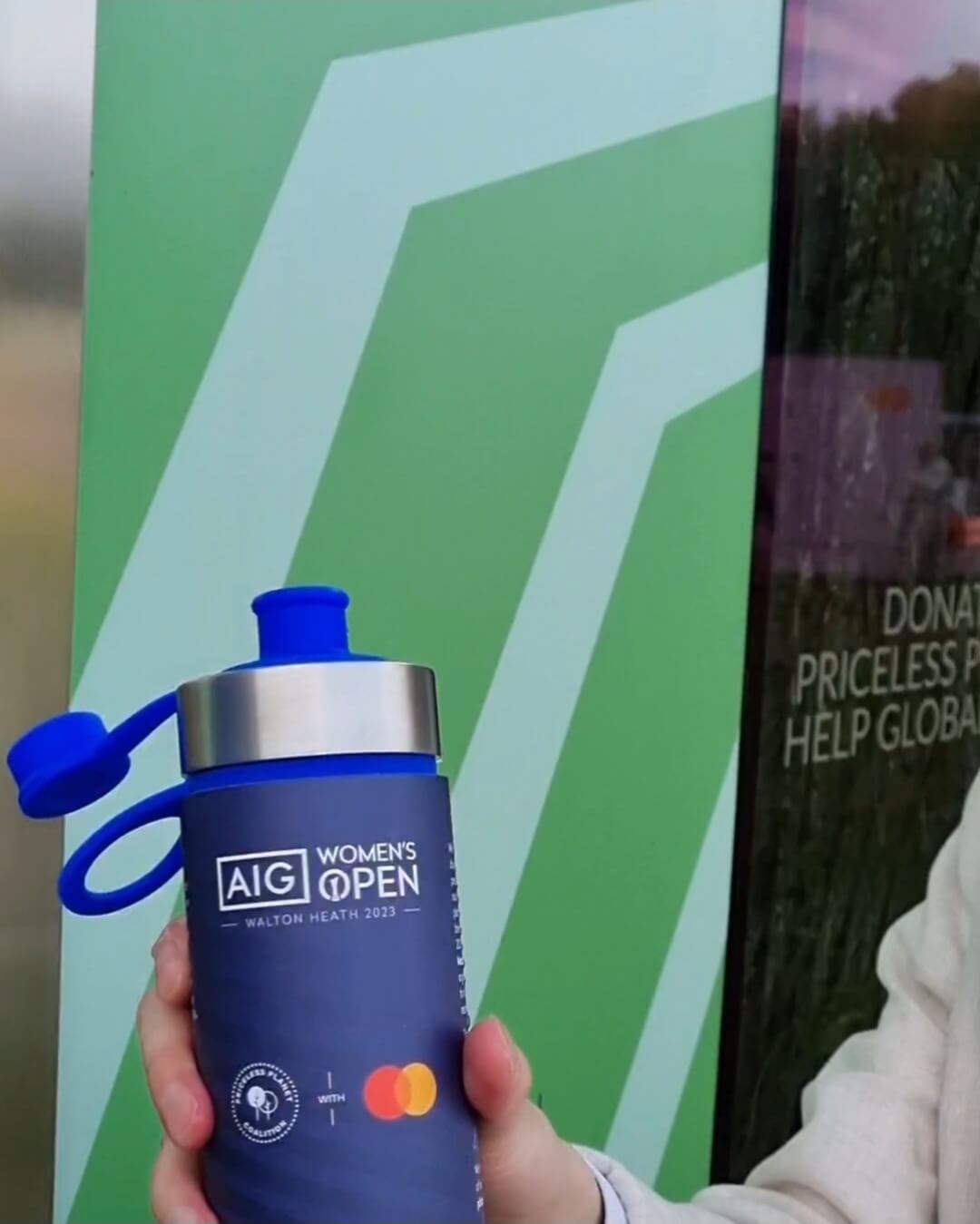 It was really impressive to try out on the day where Bluewater's Wall of Water feature provided unlimited communication opportunities with a firm sustainability focus specially developed for the worlds leading events and venues. I really admire how the technology combines a mass drinking water dispensing solution with a unique brand activation platform. I was even lucky enough to get my hands on a limited Edition Bluewater x AIG Women's Open 2023 re-fillable water bottle as a souvenir from the event. The water itself taste ever so clean than I've ever tried before compared to a conventional bottle of drinking water was remarkable.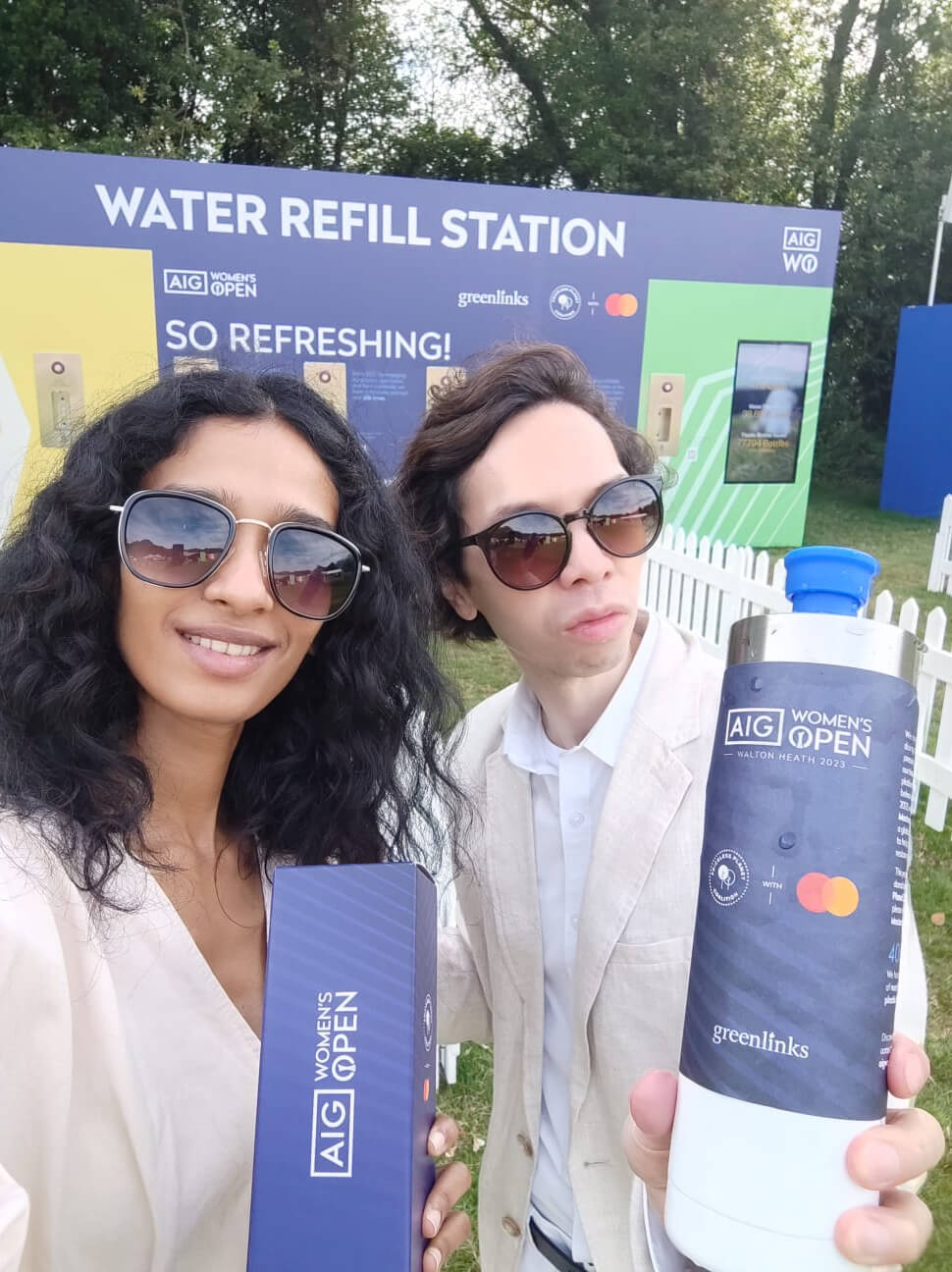 Do you think the concept of illuminating use of plastic bottles at event venues is the way forward to conserve our planet for future generations to come. If so, I'd love to hear your thoughts if you think this will encourage others to live more sustainably on raising awareness of cleaning up our oceans. This also includes improving sanitation of clean water that's safe to drink for everyone in order to live a healthier lifestyle.
Bluewater has set its sights on being the world's most ECO-friendly beverage company by innovating disruptive water purification technologies for home, work, and play. Providing drinking water generated and distributed at the point of use, combined with reusable stainless steel and glass bottles. Bluewater is helping to break the norm of single-use plastic bottles and their unnecessary, polluting transportation. Bluewater products are available to consumers, hotel and catering operations, and event and venue organizations in Europe, the USA, the UK, China, South-East Asia, the Middle East, and Africa. Bluewater has been honored with two Fast Company World Changing Ideas Awards, a K&B Kitchen Innovation of the Year Award, and has also been recognized for its sustainability efforts by numerous other publications.
AD AFFILIATE LINKS BELOW
Blazer – HERE
Shirt – HERE
T-shirt – HERE
Sunglasses – HERE
Walton Heath – HERE
Chinos – HERE
Belt (Similar) – HERE
Smart Trainers – HERE
YouTube Video – HERE