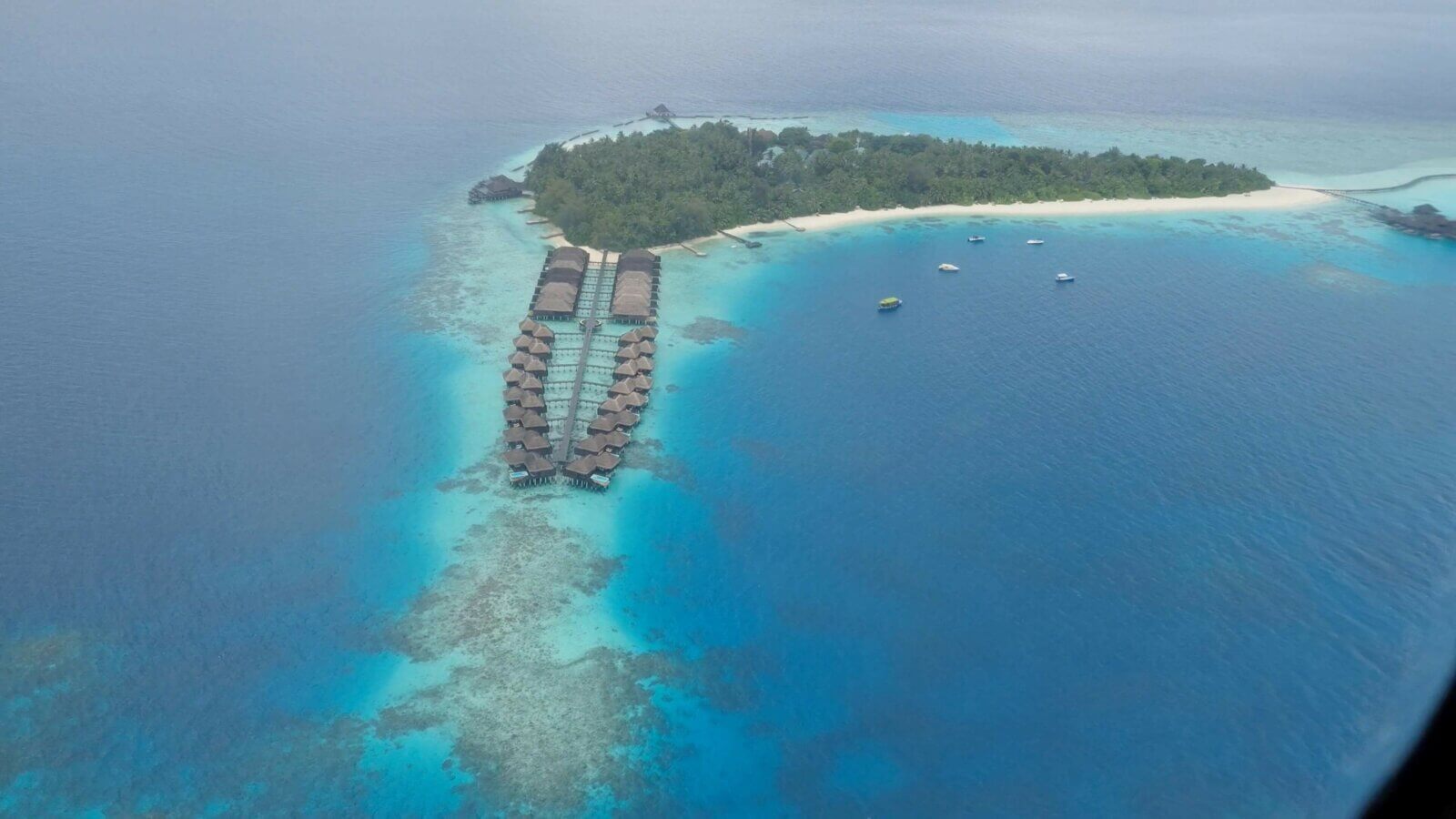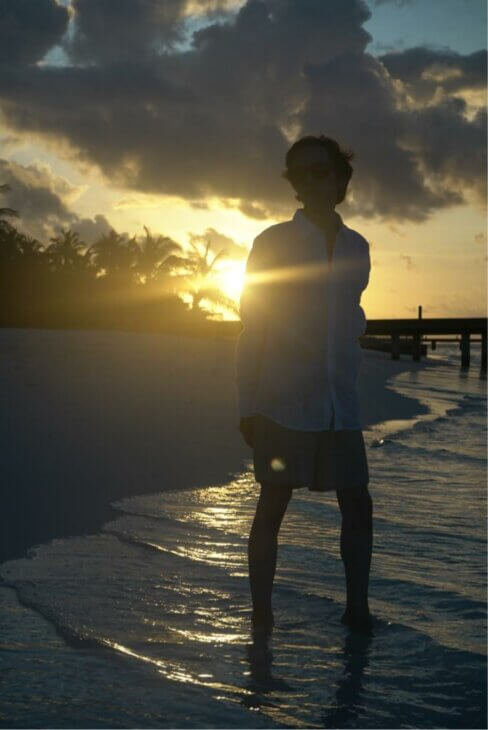 EXPLORE ADAARAN SELECT MEEDHUPPARU RESORT FOR UNPARALLELED LUXURY WITH A TOUCH OF TRADITION INSIDE A PRESTIGE OCEAN WATER VILLA
Fancy a romantic getaway from the typical British Weather and thinking of a paradise destination to forget about the state of the economy and the antics of politicians, well look no further as paradise has a new name, the Maldives. Imagine picturesque turquoise blue waters and clear skies, pure white sandy beaches, waving palm trees, warm inviting evening sea breezes as you sit by the ocean and sip your favourite sundowner cocktails the Maldives is the ideal location.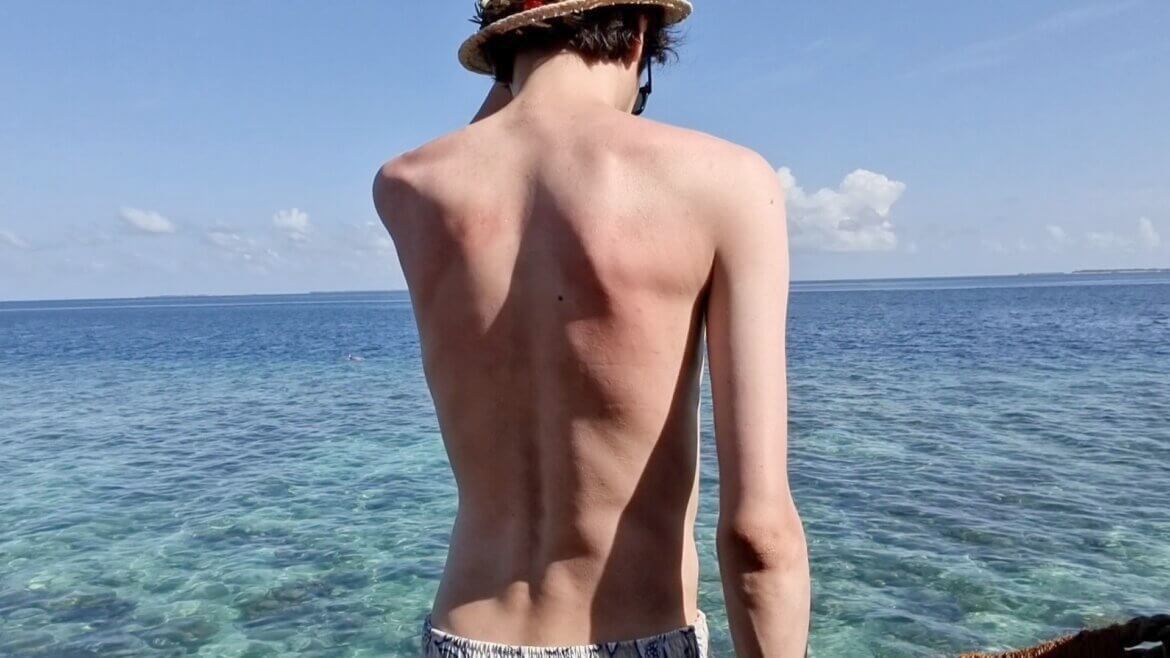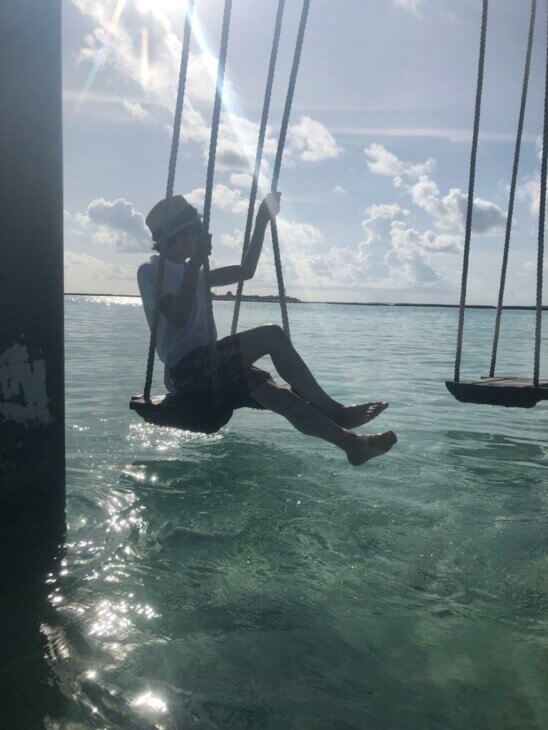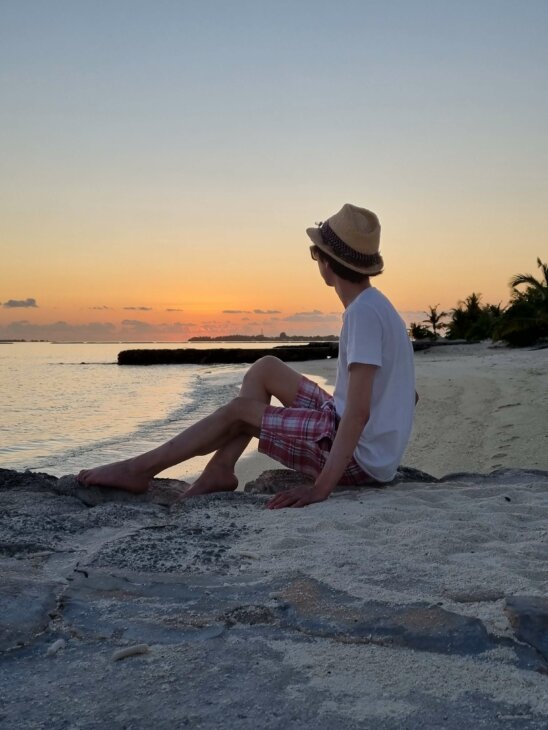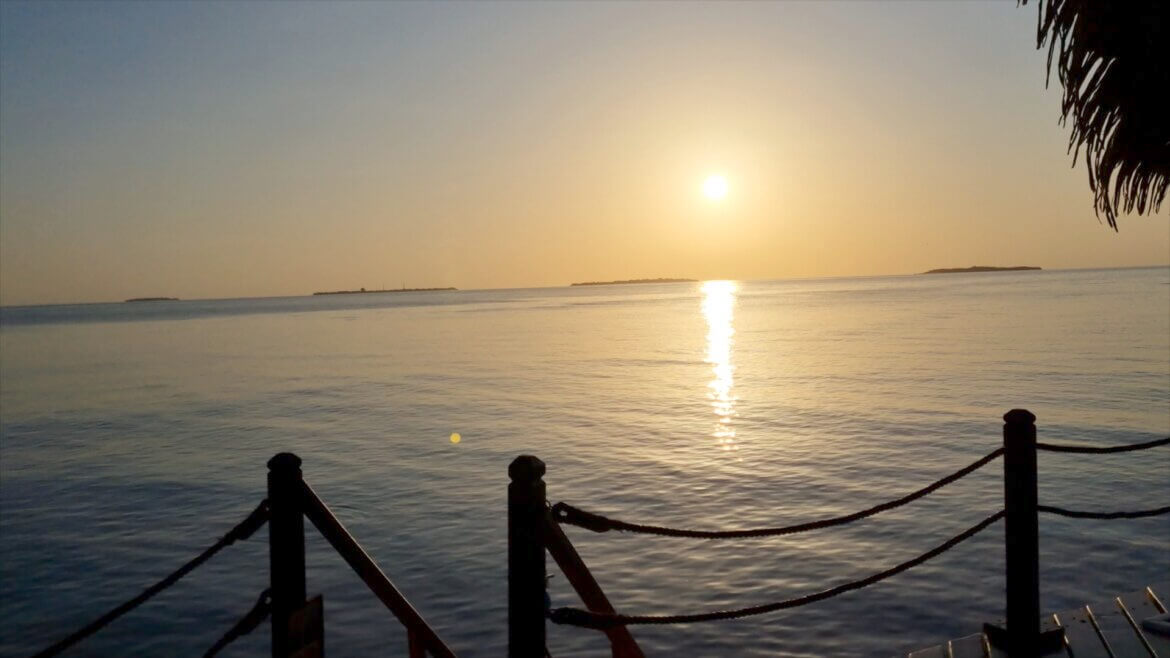 Take the Scenic Route on a Seaplane with Trans Maldavian Airways
---
Upon arrival to the Maldives we took a pre-booked chartered seaplane with Trans Maldavian Airways to the Adaaran Select Resorts on Meedhuparu Island in the Maldives the only way to travel in style for an unforgettable experience you'll never forget.
Today is brought to you by the letter M. M stands for Maruhabaa a Maldivian greeting for you're welcome!. Male the main Island where Velana International Airport is situated south of the atolls can be reached by a 45 minute seaplane from north atoll Meedhuparu the amazing resort we stayed at for 5 nights and finally the word Maldives. Make your own Mark on the world map and manifest your own Maldivian Memories.
Missing the summer sun lately? it's time to take the plunge and book a trip to the World's Leading Holiday Destination, the Maldives. Relax on pristine white sand dunes to exploring coral reefs and their marine wildlife or perhaps you'd like to experience the excitement of a jet ski ride off shore on an island tour excursion trail to spot some dolphins in the ocean.
Travelling to the Maldives couldn't be easier as most major Airlines fly from London Heathrow or Gatwick with a stopover in the Middle East such as Gulf Air whom I choose to partner with during this press trip kindly sponsored my Falcon Gold Airport Lounge access both ways at Heathrow and Bahrain. Use of Gulf Air Airport Lounge is only exclusively available to Business Class and 1st Class passengers even more reason to book with them and collect air-miles points, including priority boarding which makes skipping the security line a breeze just one of the perks of being a business class ticket holder.
Some islands however can be reached by speedboat compared to those other islands located further afield which can only be reached by Seaplane or a domestic flight transfer. Foreign currency in the Maldives that's widely accepted in the Resorts are US Dollars which is used mostly by foreign tourist on vacation here just to give you a heads up.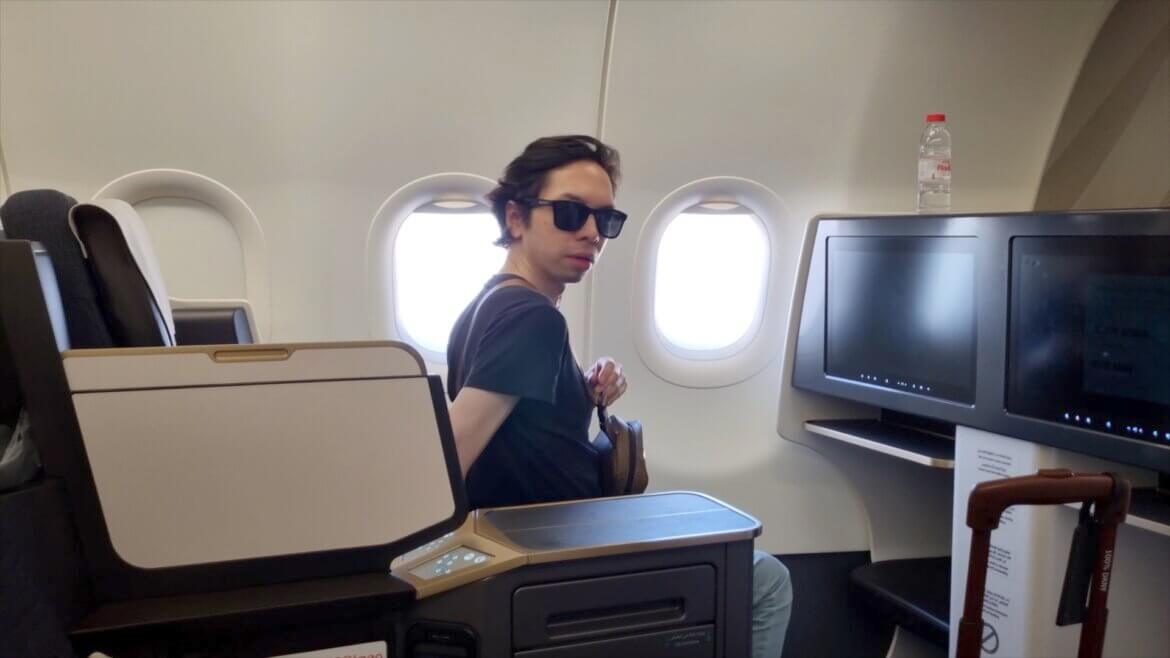 On my recent trip to the Maldives I had a 5 hour stopover in Bahrain with an enjoyable luxury experience inside the Falcon Gold Airport Lounge which made travelling long haul a lot easier during my itinerary. Inside the lounge itself it was contemporary, clean and relaxing atmosphere including all the essential amenities from smart phone charge points, golf simulation, a pool table, cocktail bar to the warm welcome from attentive staff members. Shower facilities were also available on site for ease of convenience when transiting through the airport to freshen up before your next flight.
There's even a place to get some rest in the sleep pod area which includes a warm blanket and this includes a wake up call from staff to ensure you board your flight on time. Before getting some rest there are plenty of food and beverage options with an array of sumptuous cuisines on offer served in the Gulf Air main restaurant from light snacks to main meals. The kitchen can even make you a fresh pizza from the oven on request and the best part was they had a popcorn machine and gelato ice-cream which was delightful if you fancied a sweet tooth for desert after dinner.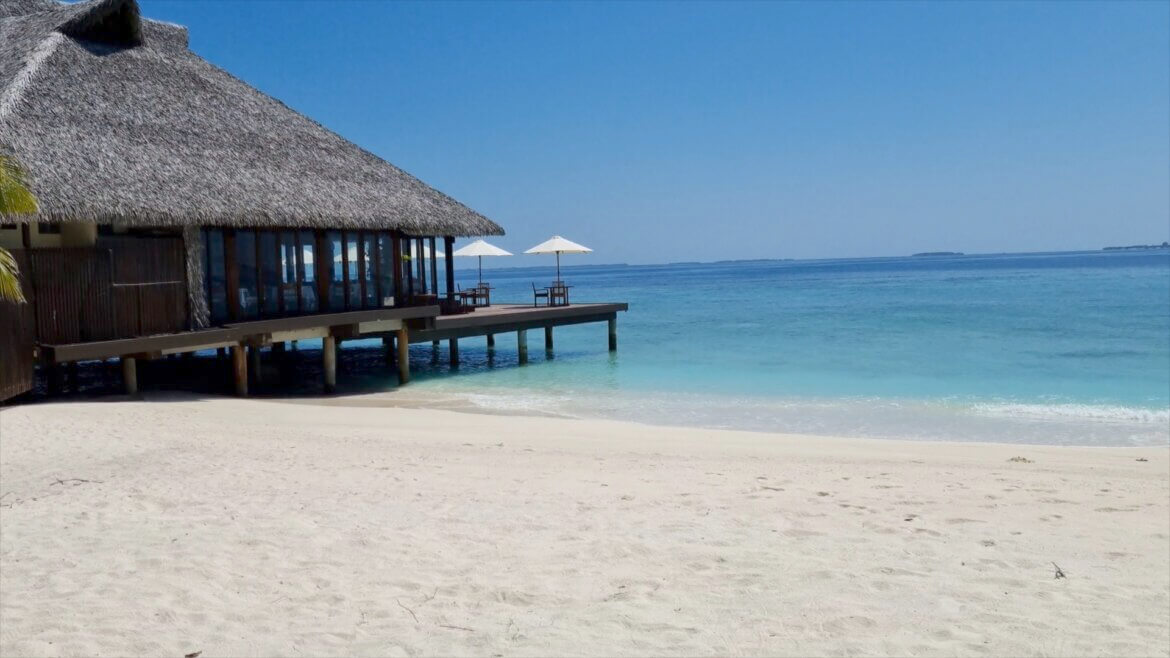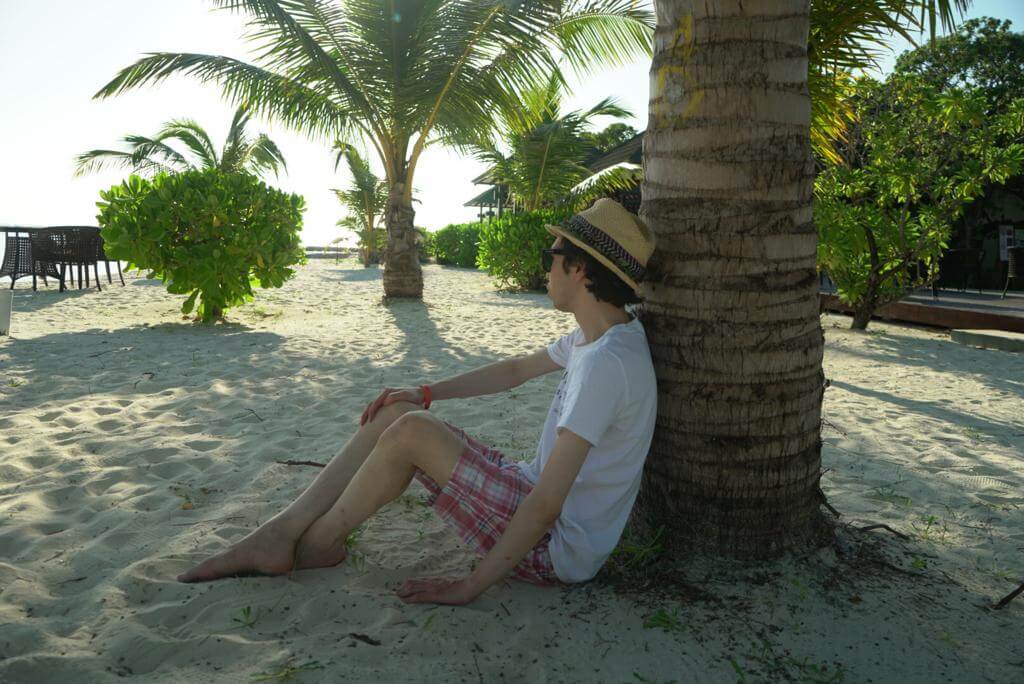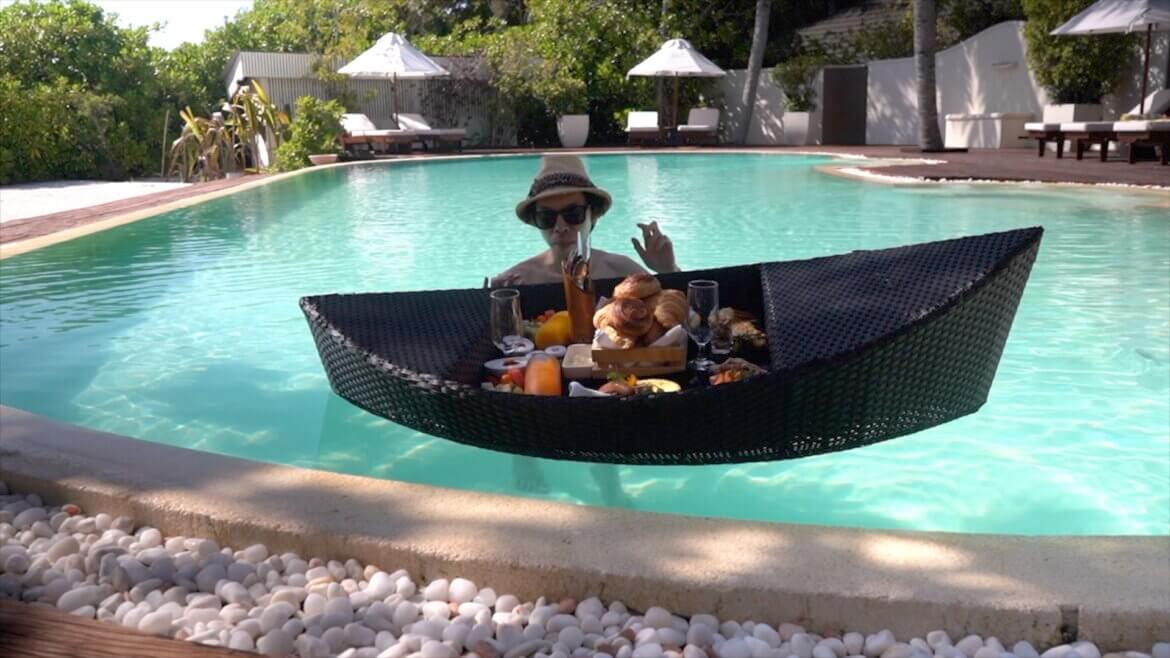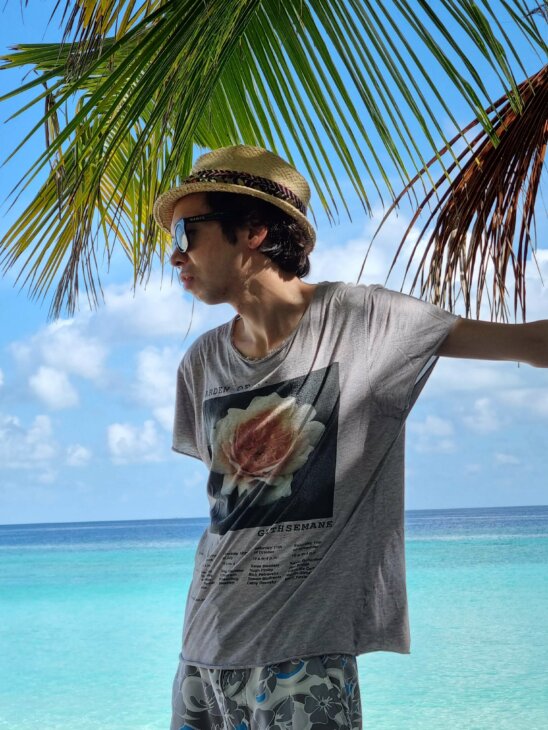 Floating Breakfast in the Infinity Pool – Experience Adaaran Resorts by Aitken Spence Hotels
---
Adaaran Select Meedhuparu resort offers visitors the chance to enjoy a romantic floating breakfast with fresh baked pastries, fruit, a selection of cold cuts to cheese platters served with fresh juices and to top it all sparkling wine!.
I had my morning breakfast in a quiet spot of the Prestige Water Villas Infinity pool with a view overlooking our private beach and ocean, so it felt very private. This is ideal, especially if you're on a honeymoon or enjoying a romantic getaway for two.
For content creators Meedhuparu Island is such a stunning location for Travel and luxury lifestyle destination photography. It makes it so much easier to create stunning imagery to catch the eye of even the discerning travellers looking for wanderlust inspiration. You can capture the most exquisite moments, ranging from tranquil evening sunset horizons with a whole array of colours in the sky, to vibrant blues in hues of the serene crystal-clear waters and skyline. Also, the subtle shots using foliage to provide mystery and intriguing shadows during afternoon strolls along the beach.
Adaaran Select Meedhuparu Resort all-inclusive Prestige Water Villa's provides excellent luxury serviced accommodation equip with your very own personal Butler during the duration of your stay who drives you around the island in a golf buggy. Just one the delightful perks being a VIP guest which makes life that little bit easier and you get to take in some sightseeing along the way. Consider walking on foot too around the island is also an option. Expect a friendly warm welcome in a tranquil setting on the ocean, glorious weather, island wildlife, not to mention the sumptuous cuisine and sunset views that take your breath away.
Meedhuparu is set in a stunning secluded location for privacy and the weather is divine, exactly what you dream of on a cold wet windy day back in the UK. The Adaaran select resort has a water sports and dive centre with all sorts of activities available from stand-up paddle boarding, to see through canoes, surfing, snorkelling, scuba diving, jet skiing, banana boat ride to fun tube when you sit on an inflatable and get pulled along by a jet ski.
Theres even a catamaran for keen sailing enthusiast depending on the weather. I myself attempted the jetski and funtube where I used three cameras to capture the action: one camera captured the main action and two GoPro cameras in waterproof cases on my wrist and chest harness captured all my adventure on the water.
It's been a fantastic adventure. I've learnt so much. The Maldivian people are lovely, very friendly, accommodating and welcoming. The resort is fabulous: lots of different accommodation to suit all preferences, lovely restaurants from pan-Asian fusion to Mediterranean, and bars to cater to all taste, whether that be a quiet drink in beachside bar or in a livelier bar in the bustle of things at a weekly beach party. You can order meals to your room, have a romantic sand bench dinner on the beach during the sunset and dine with elegance while you gaze under the stars.
A range of water sports is available at the resort such as snorkelling or sea bob snorkelling where you take an underwater mini submarine that helps you navigate more easily whilst swimming.
Apart from catering to thrill adventure seekers that love jet skiing, fun tubing, banana boat rides, or wind surfing you can try out various excursions and key attractions such as the evening sunset boat ride and fishing trips. What more could you want from a luxury holiday destination in the Indian Ocean?
Editorial Disclaimer: PR Invite as Gifted Press Stay Experience. This Media Visit was kindly gifted by Adaaran Select Meedhupparu Resort Maldives and I am under no obligation to post about a brand whether or not I choose to do so. Also, I would like to Thank the Aitken Spence plc Marketing Team in the UK and abroad including Gulf Air Airline for Sponsoring me during my Press Trip. How I choose to work with brands on any collaboration whatsoever is always down to personal choice and preference if I feel it's a good fit for my content and audience so I can always give my honest feedback.