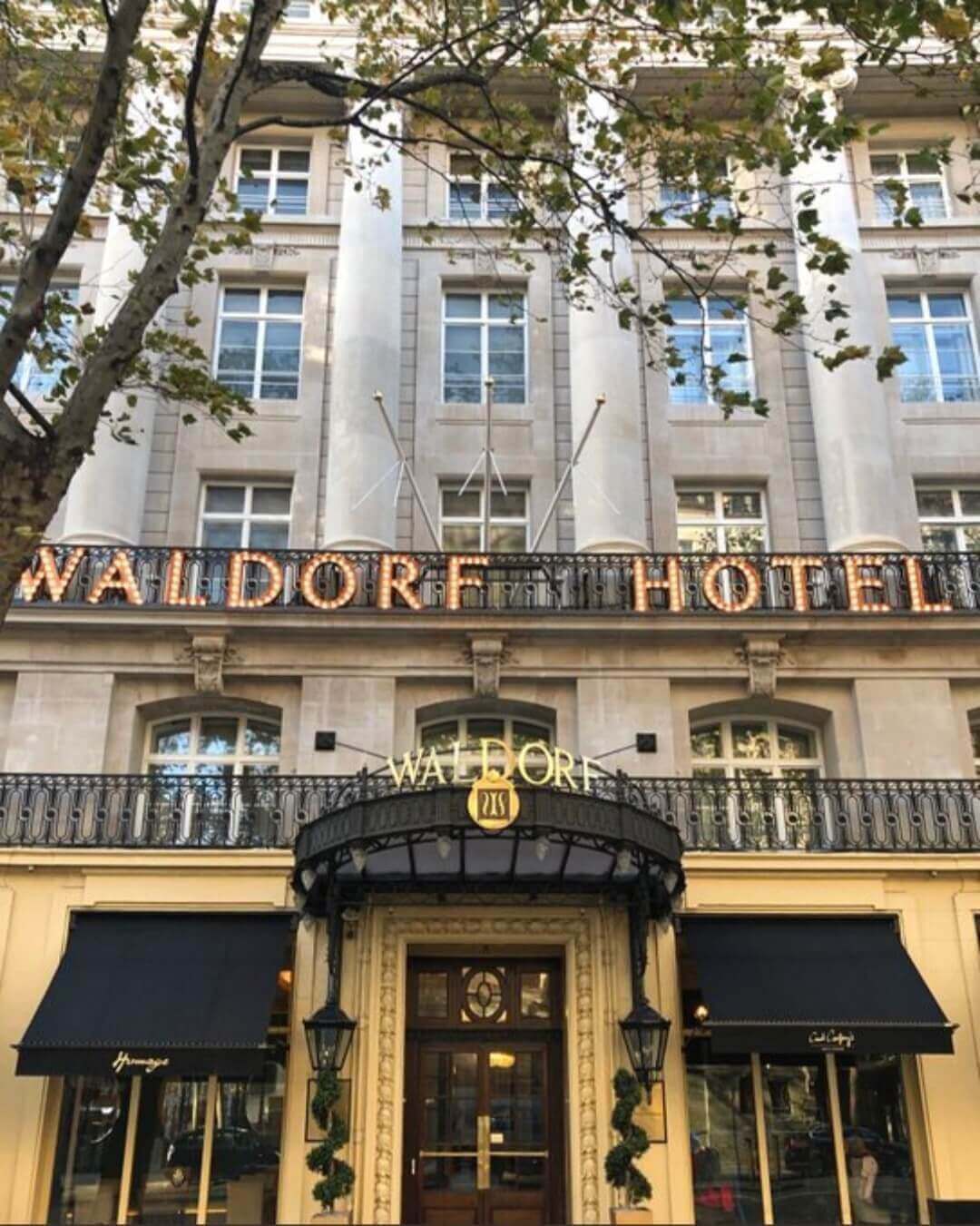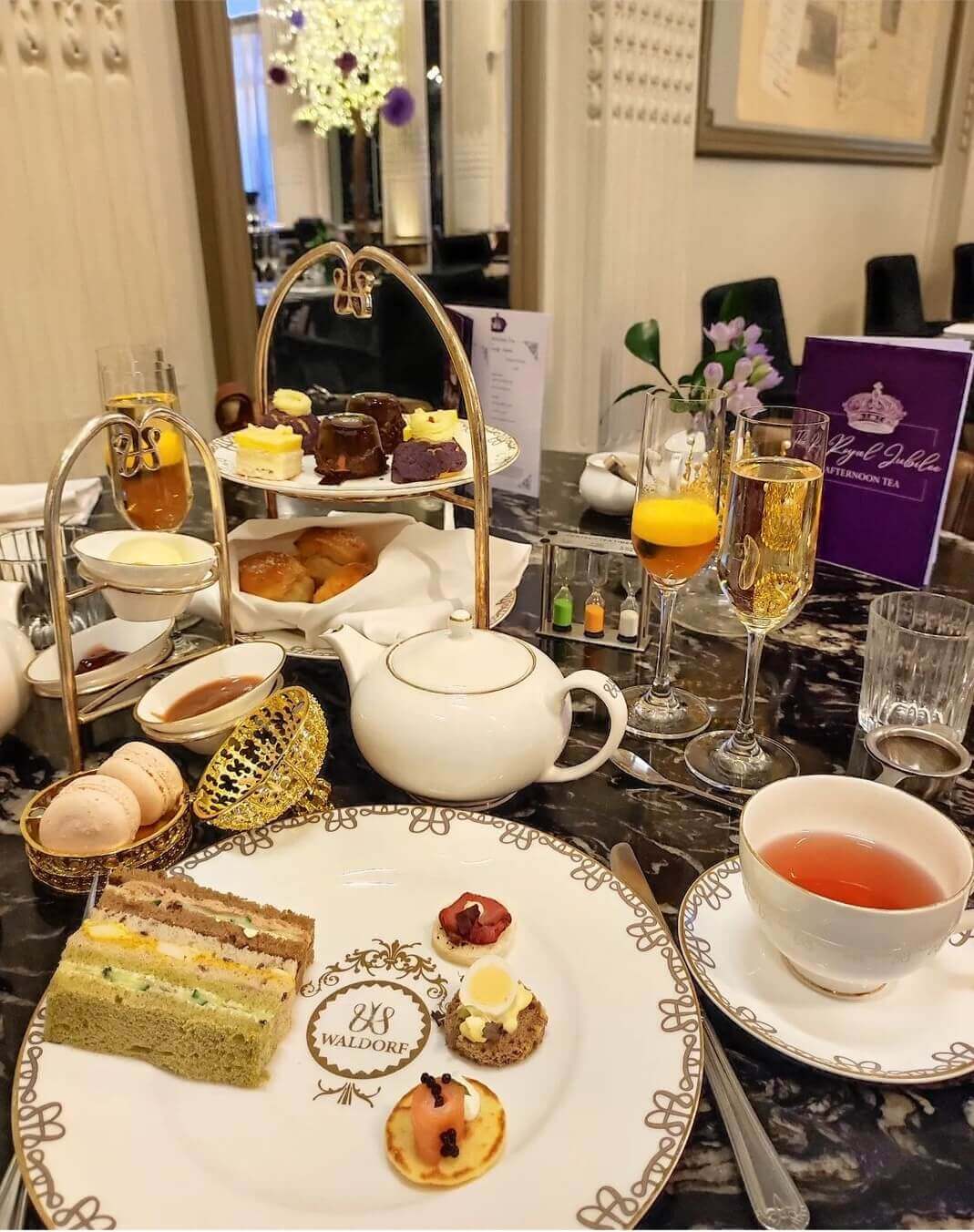 Introducing The Royal Jubilee Afternoon Tea, a majestic delight that will transform your senses to the regal rooms of Buckingham Palace.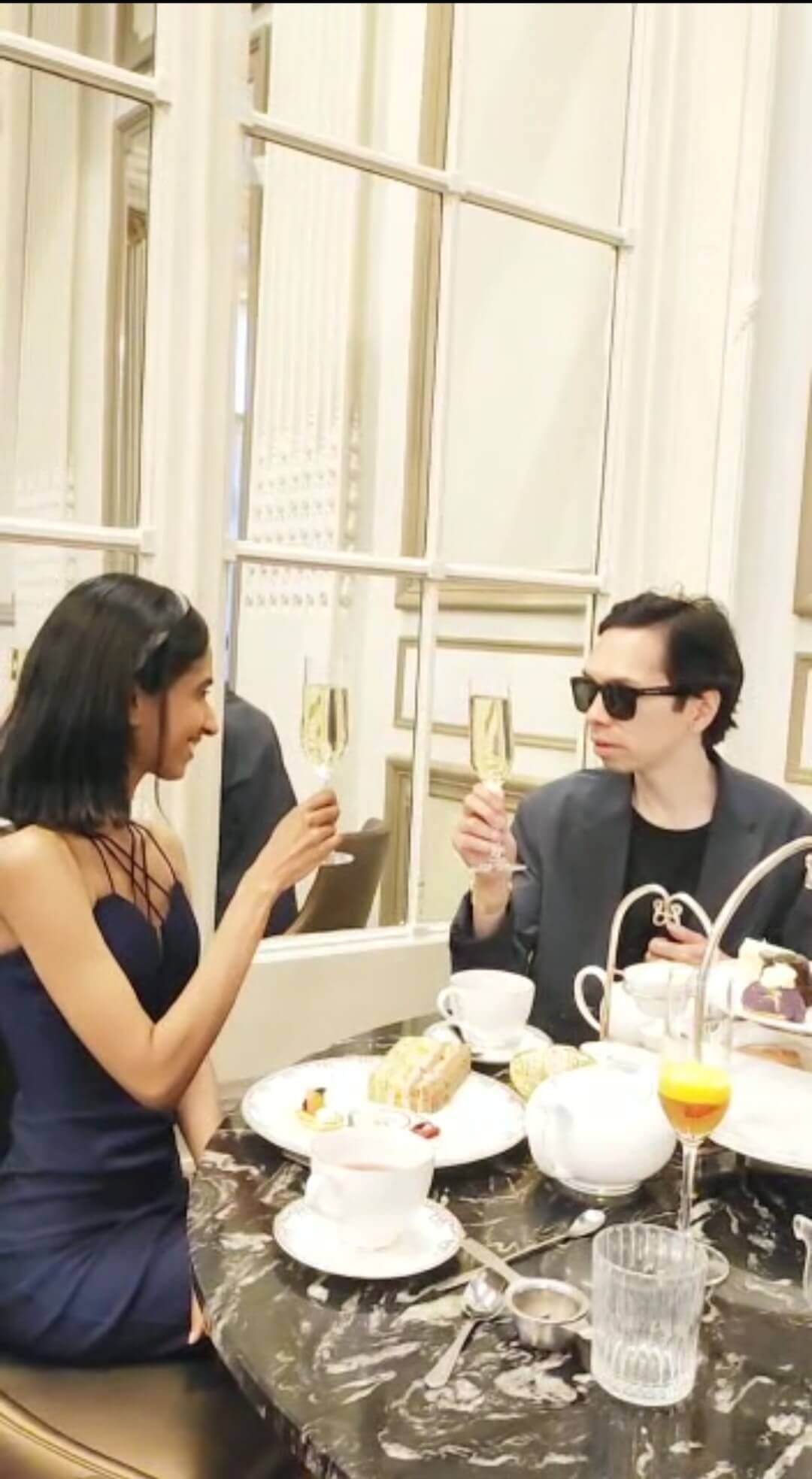 AFTERNOON TEA IS ONE OF BRITAIN'S FAVOURITE PASTIMES
One of Britain's favourite pastimes is to indulge in a delicious afternoon tea, the ultimate sweet treat.
"THE WALDORF HILTON X Royal Afternoon Tea"
If you missed
the Royal Afternoon Tea Experience during the Queens Jubilee
and want to try something special and unique, have a sneak peak at this. Did you know the Waldorf Hilton has a long standing tradition of being London's most iconic hotel and now they've launched their Regal themed Royal Afternoon Tea.
Even more so, expect the classic favourites to yummy treats served with signature tea blends and exclusive English Sparkling Wine the first to be produced by a French Champagne House Louis Pommery.
"Treat yourself to an afternoon like no other with a spectacular Royal Afternoon Tea! at The Homage Waldorf
"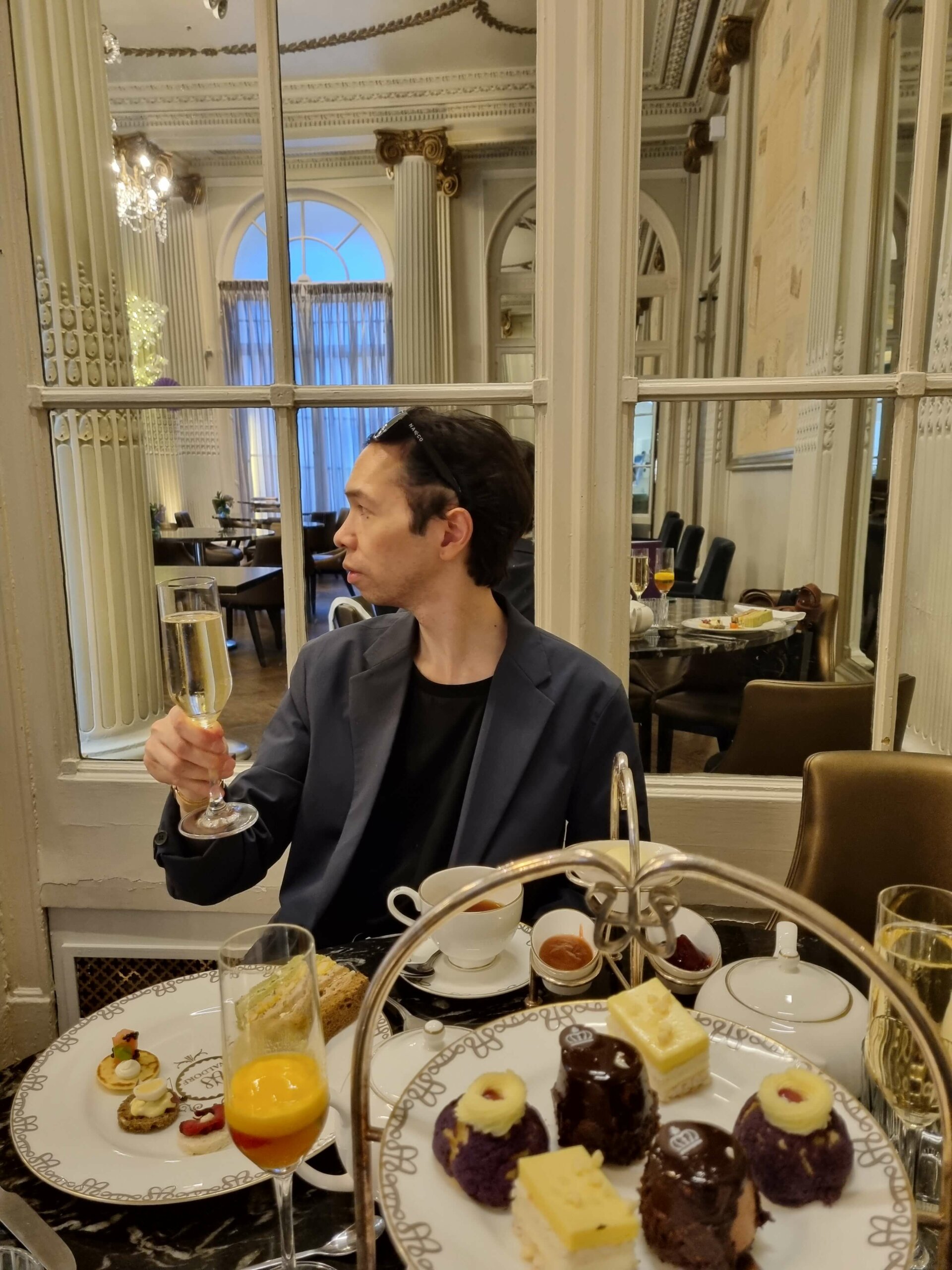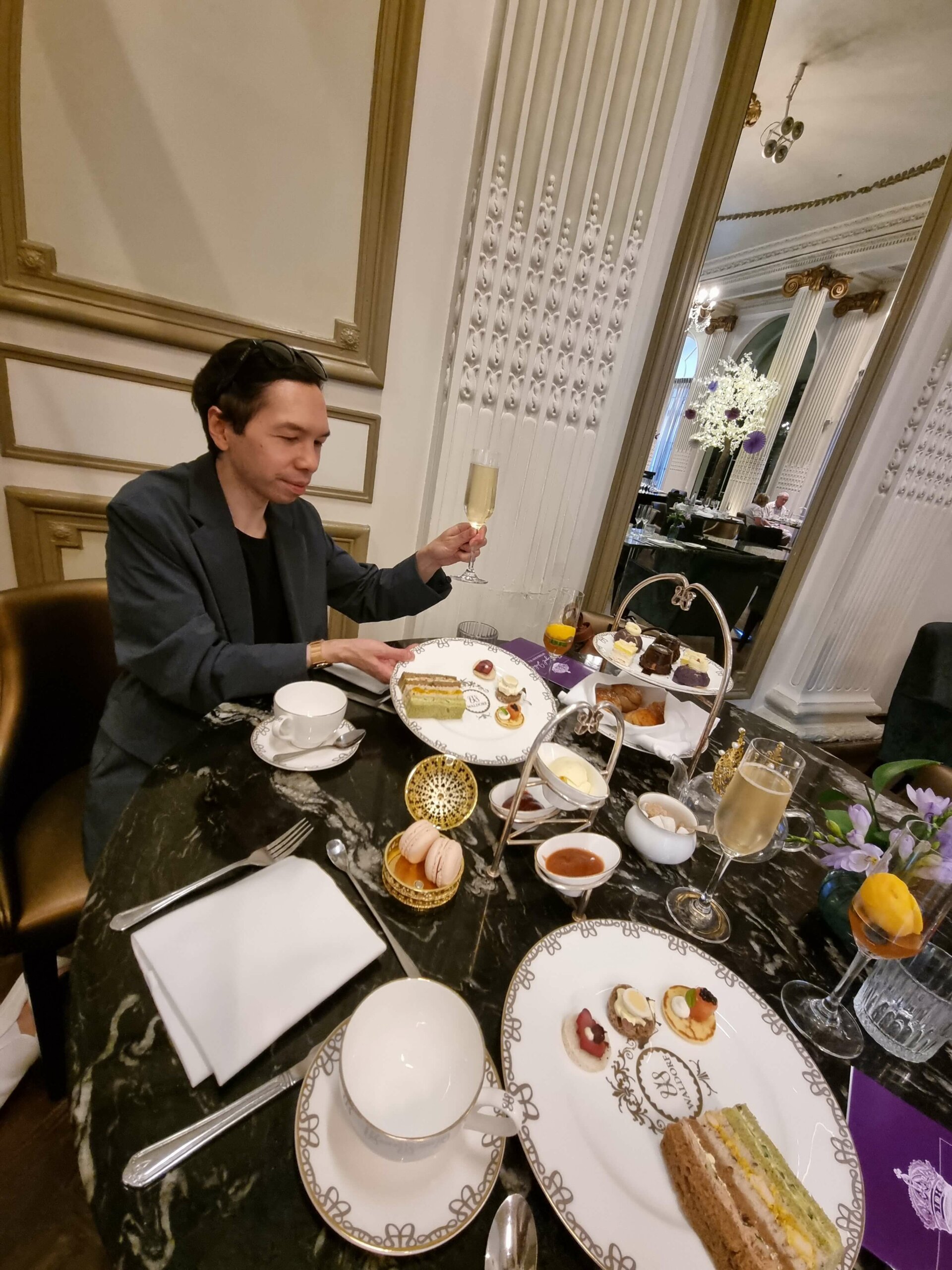 "Enjoy you're perfect relaxing afternoon whilst you indulge in the most delicious sweet and savoury delights where the chef's bring recipes to life and serve soul at the table"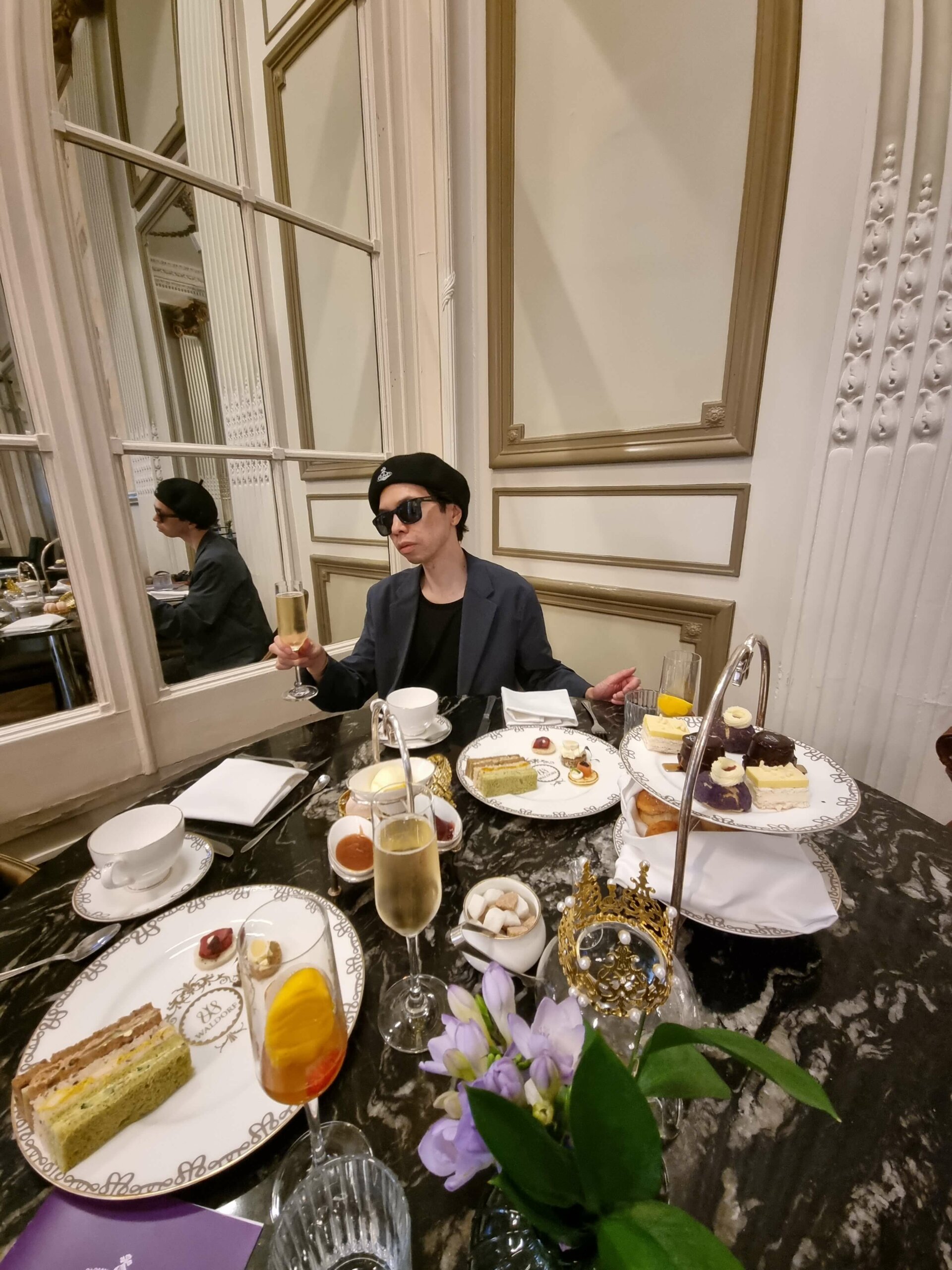 THERE'S ALWAYS TIME FOR TEA
As far as settings go attention to detail is key, it doesn't get much more iconic than the Waldorf Hilton
I'm so honoured to be a guest at this illustrious hotel blending the elegance and grandeur of Edwardian London with modern comfort.
Here you will immerse yourself fully in the atmosphere of Theatreland with the pre-theatre dinner option also available at Homage where you can expect magical afternoon tea or dinner experiences with live music in the heart of the West End.
The Waldorf Hilton is only stone's throw away from the Capitals best shops, bars, Galleries and landmarks Somerset House, Royal Opera House and Covent Garden Piazza which makes it a prime location within walking distance.
Any afternoon tea plans for the week? They have live music every Friday, Saturday, and Sunday.
Just recently we were invited to try out the Royal Afternoon Tea at The Waldorf Hilton Aldwych an iconic luxury hotel in London's West End Theatre Land where it has stood since 1908. The Homage Restaurant inside the hotel host an elegant high tea experience allowing guest to indulge in special and unique tea blends, classic finger sandwiches, canapes, Devonshire scones to their Platinum Jubilee Deserts. It was the perfect start to a memorable weekend where you will experience the magic unfold at Homage.
From sparkling chandeliers, Edwardian columns, and gilded detail, the restaurant pays tribute to the grand cafes of Europe. At Homage, you can expect to enjoy the finest dining experience within an elegant and tranquil setting.
Take advantage of this unique experience where you can enjoy a take on one of Britain's favourite pastimes. From freshly cut sandwiches and savouries to warm scones served with clotted cream and jam, there's nothing more delightful than a perfect Afternoon Tea wouldn't you agree? We discovered that one of HM The Queen's favourite elevenses, the strawberry jam sandwich, reimagined. Sample a selection of Her Majesty's favourite treats, live harp performance and the new memories you'll always cherish.
Our main highlights had to be the Louis Pommery England Sparkling Wine and Pommery Champagne, glazed mint chocolate mouse a Homage to Her Majesty's favourite desert, Bombe Glacee Royale with Strawberry jam sandwich macaroons. We then finished our visit with Organic Red Velvet Tea to the Waldorf Signature Tea Blends and Devonshire Clotted cream scones.
The deserts were mildly sweet, but I really enjoyed them to much delight and the hospitality was exceptional throughout the whole experience. Upon arrival we where seated in a secluded private dining area of the Homage Grand Salon Restaurant with a complimentary glass of Champagne. I would absolutely recommend to anyone as a must do and be surely coming back to sample more culinary delights next time.
Enjoy this summer to the fullest at Waldorf Hilton and set the scene right for the memories that will last forever with Homage for a quintessentially afternoon tea in a timeless setting.
Book your unforgettable Royal Afternoon Tea experience today
For more unforgettable experiences, lates updates and exclusive offers
Follow!
@homage_waldorf
@waldorfhilton
@tasteofhilton
Editorial Disclaimer: PR Invite as Gifted Experience. This Media Visit was kindly gifted by The Waldorf Hilton Hotel London and I am under no obligation to post about a brand whether or not I choose to do so. How I choose to work with brands on any collaboration whatsoever is always down to personal choice and preference if I feel it's a good fit for my content and audience so I can always give my honest feedback.