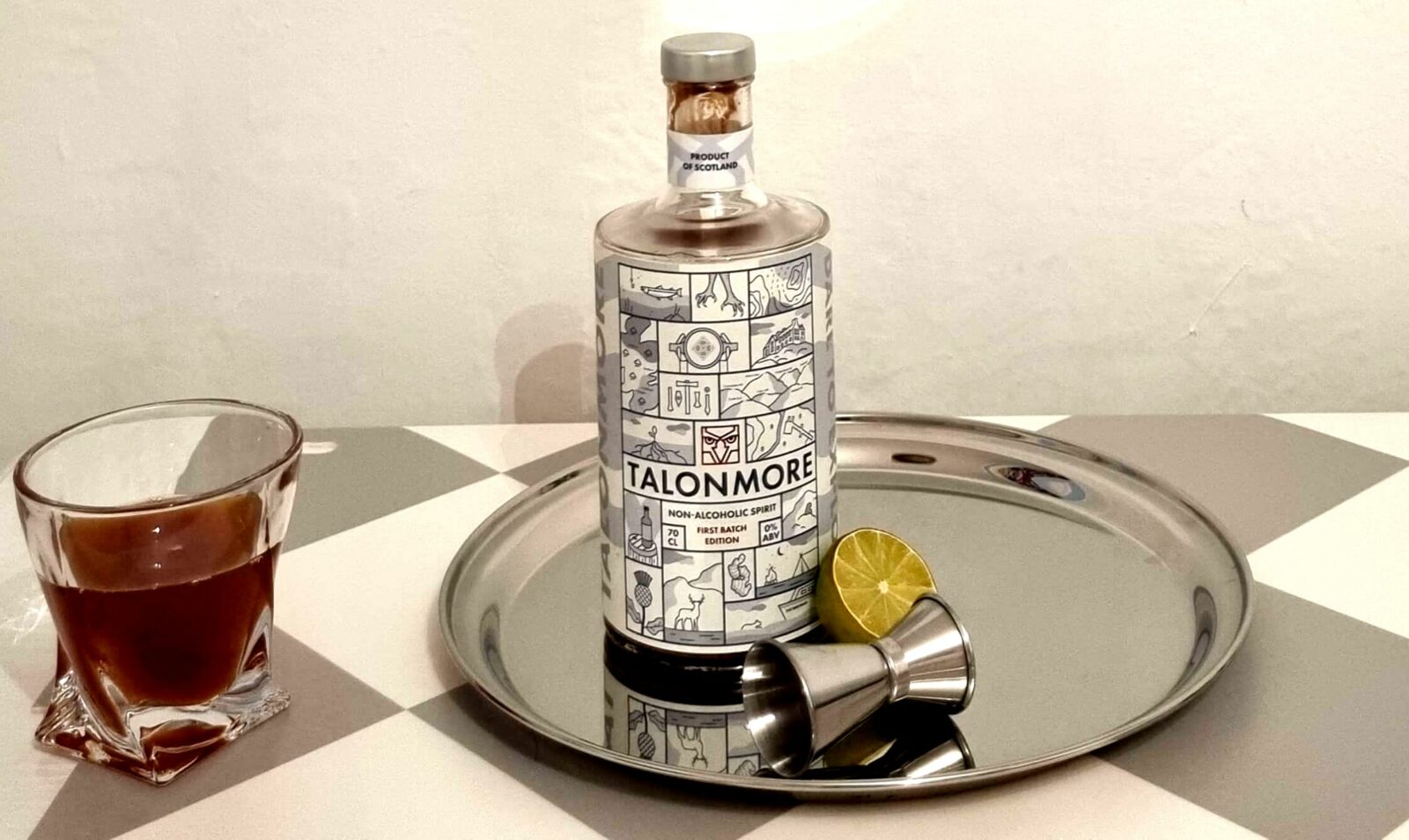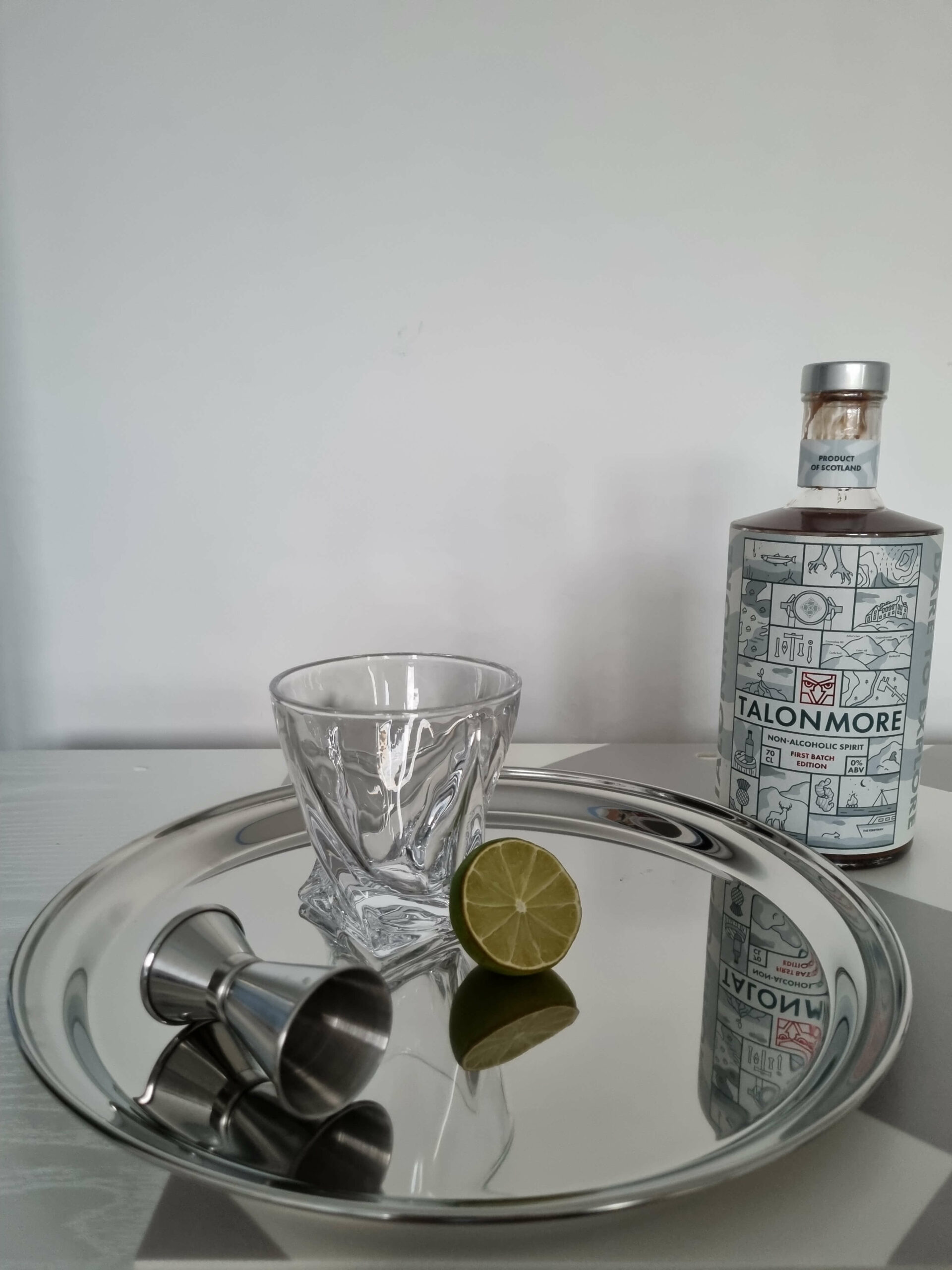 Let your tastebuds explore Scotland's heritage where Talonmore's birthplace of Cramond has a longstanding history with evidence of Mesolithic, Bronze age, and Roman settlements.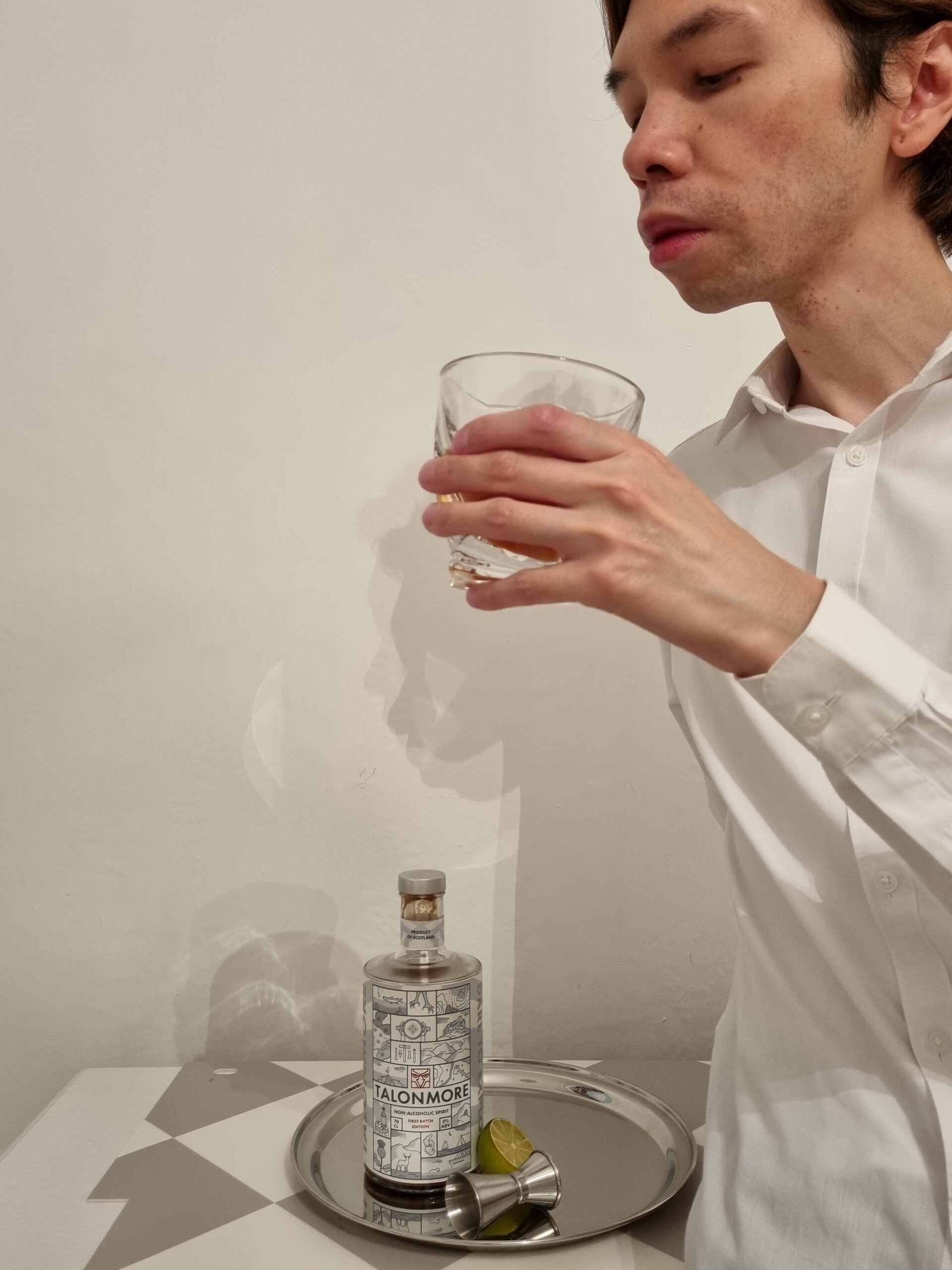 BREWED INSTEAD OF DISTILLED
Unlike other non alcoholic spirits, Talonmore is brewed instead of distilled – ensuring Talonmore is a great tasting drink and 0% ABV.
"Is your spirit without limitations like Talonmore? Expect the fiery taste, like the pleasant burn of alcohol – but free of sacrifice"
Talonmore has been designed to replicate the experience of drinking a dark spirit such as whisky, rum or cognac but without the headaches. Creating non-alcoholic beverages from rooted and plant based ingredients to replicate spirit strength drinks with signature fiery flavour. No alcohol, no compromises.
Without the need of ethanol to carry the flavour or distillation to produce, Talonmore is complex, well balanced non-alcoholic spirit and full of flavour. It doesn't bite but it's still got a unique kick about it ready to start your weekend leaving you feeling liberated to tackle any adventure.
"0% ABV, 100% Unique. The dark spirit experience, with none of the morning after compromise"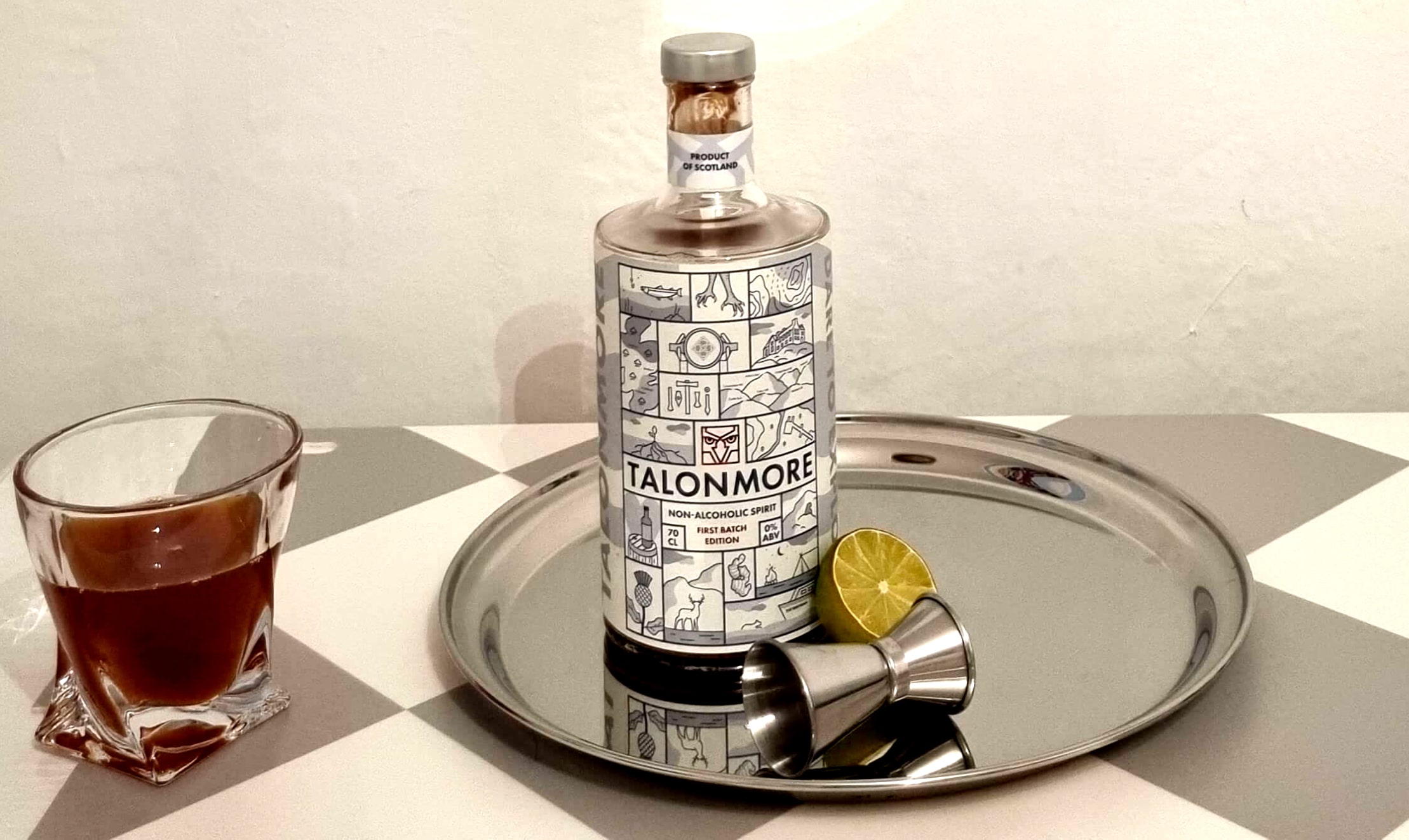 Talonmore's non-alcoholic spirit is all about getting reacquainted with the elements, created for adventurous drinkers and crafted from natural ingredients. Adopting the philosophy of natural elements ensures that flavour is always at the forefront of every sip, with superfoods such as ginger that have recognised health benefits and healing properties. This is complemented with hawthorn berry, cactus juice and assam tea for a unique and well balanced blend.
Whatever your view, the sun sets better with a non alcoholic drink and unrivalled taste. Be inspired by the versatility of Edinburgh's historic charm, natural surroundings and unique festival spirit. They say a drink without equal is always worth a shot don't you think. What's fascinating about this beverage is that its a full bodied, unique blend of complex fiery flavours where plant based infusion and Scottish passion goes into every bottle of Talonmore.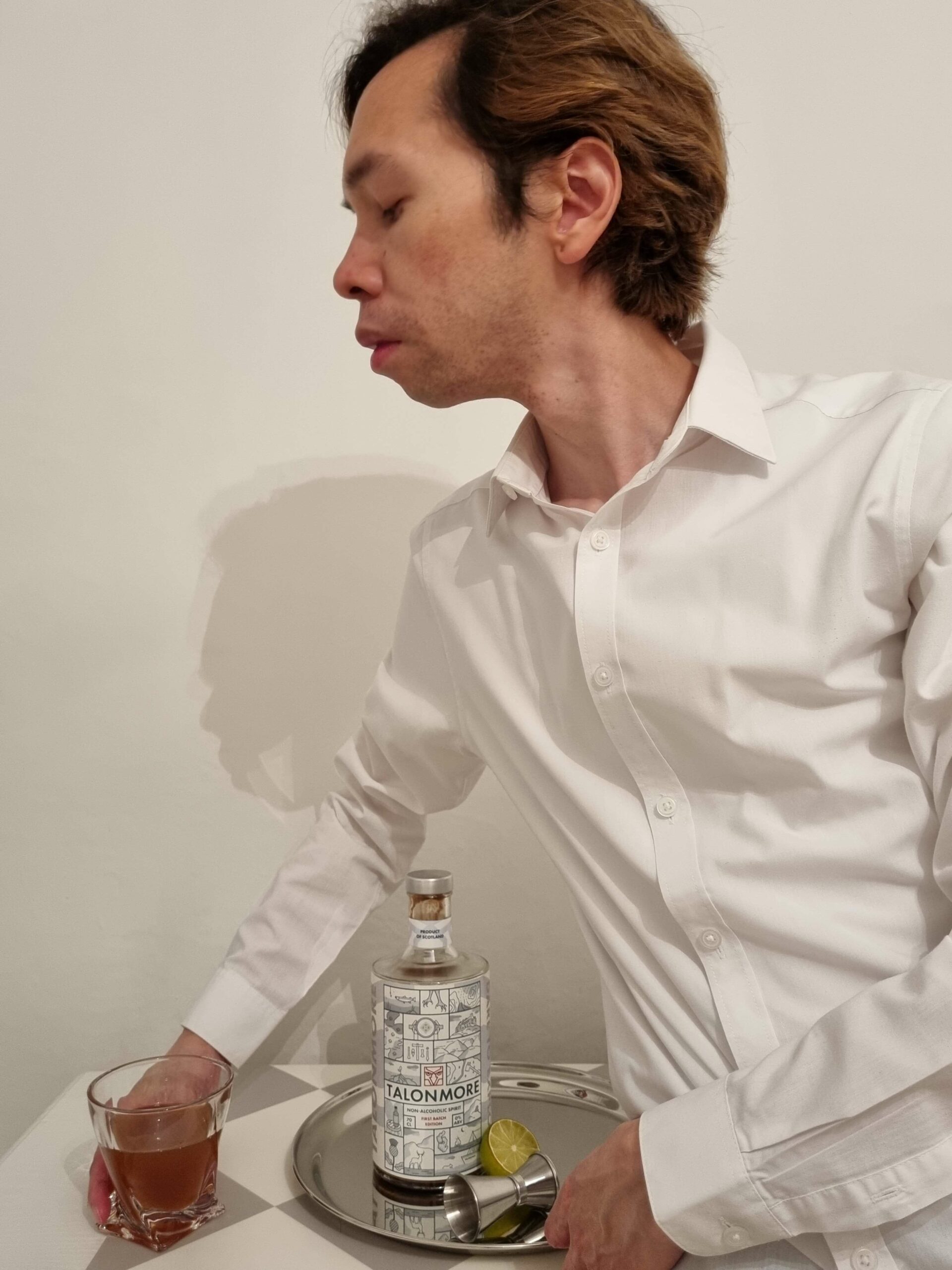 "
Experience hearty hints of ginger with an impressive citrus punch, Talonmore Drinks makes for an ideal partner to ice and a slice of lime – a strong spirit but without the alcohol"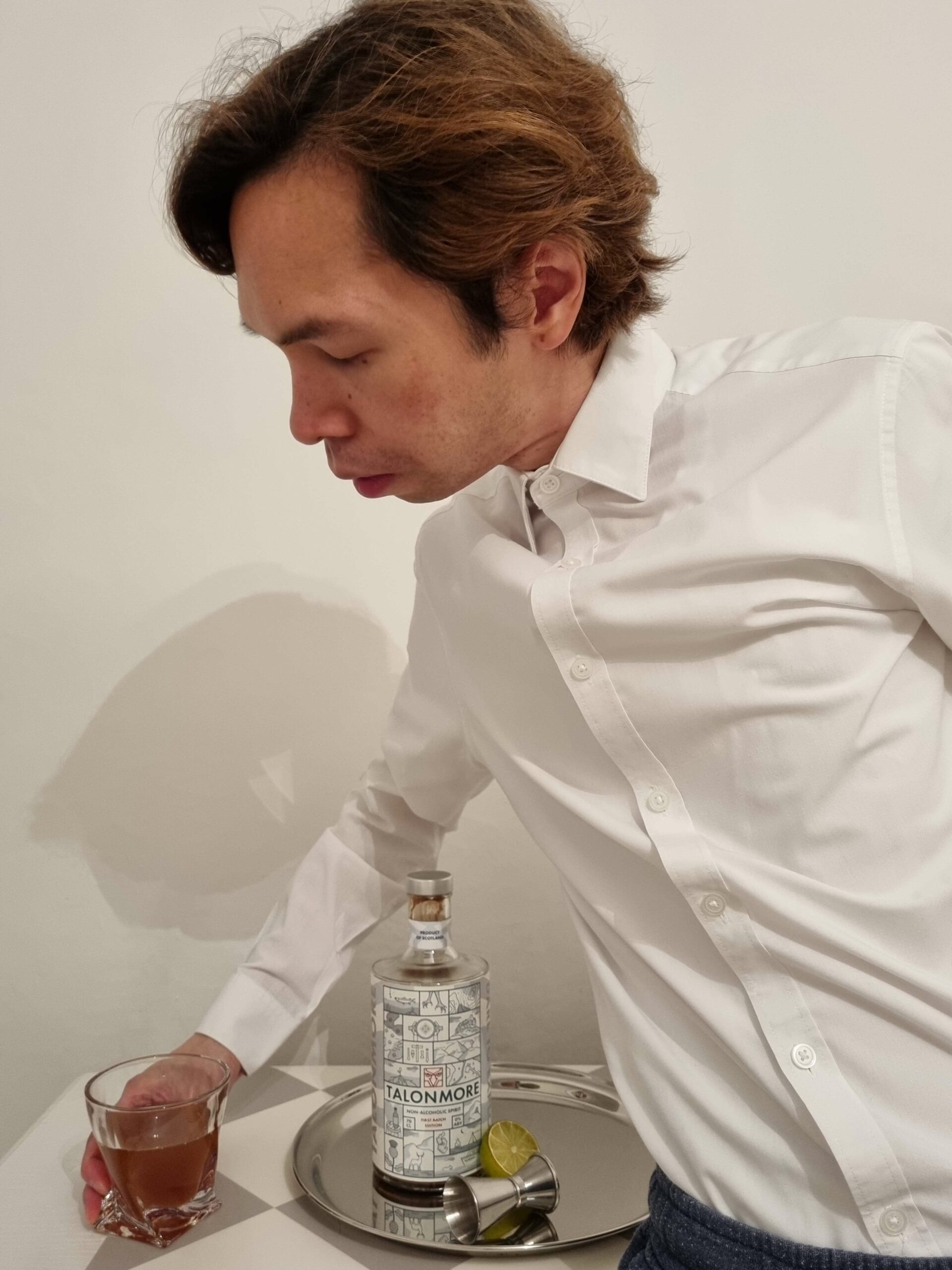 MADE IN SCOTLAND
It's the first Scottish non-alcoholic spirit that's brewed instead of being distilled and maximise flavour and mouthfeel. Experience taste that delivers in every drop. 
Fancy it as part of a Cocktail or Stand alone Drink
I discovered that Talonmore was created to perform equally well as part of a cocktail mixer or as a standalone drink. I quite like mine with a splash of cranberry juice for an energising and refreshing beverage. Personally, I think it's best serve cold, over ice, with a twist of lime just perfect every time. A non-alcoholic drink isn't half a drink – and there's nothing missing from Talonmore's naturally non-alcoholic spirit.
Best Served
I recommend serving Talonmore drinks over crushed ice with a sharp twist of lime that lives up to its name that alcohol free doesn't have to mean soft at all. Although Talonmore is alcohol-free, but certainly not flavour free. Fiery, full-bodied, sometimes less really is more. Notably, you will discover on the rocks or not, the secret recipe is without equal sourced through a formula of rooted and plant based ingredients to ensure flavour is at the forefront. Keep your taste buds captive with a brewed, alcohol free jolt of Talonmore by making it into a long drink with your favourite mixer or just as it comes neat or with ice. Great news that some lockdown restrictions are easing and we can begin to socialise again. Take this opportunity to enjoy Talonmore outside with friends in the sunshine and make the most of it.
It's good to know I have options to relax and recharge with Talonmore now that I've tried it's all you could want in a non-alcoholic ginger infused spirit with all the thrill and flavour you'd expect to wind down and disconnect for the weekend. You will be astonished to find out it's main ingredients is Ginger, but it's what gives Talonmore its distinctive taste. Think of it as combining the strength of a spirit, but with none of the harsh after effects without sapping your reserves of strength.
Speaking of London Cocktail Week, we have almost officially reached cocktail season and I can't get enough of Talonmore's alcohol free take on a Espresso Martini. Success in versatility, Talonmore has been created to replicate the experience of drinking a dark spirit. However, this does not mean we cant explore other ways to enjoy Talonmore. You'll love the Espresso Moretini, a twist on the traditional espresso martini combines a complex combination of fiery ginger and espresso coffee. This brings out the flavours of chai and chocolate orange, ideal for an afternoon pick-me-up. You will find this also works well with cold bru coffee for a slightly smaller caffeine kick and easier to get more foam this way.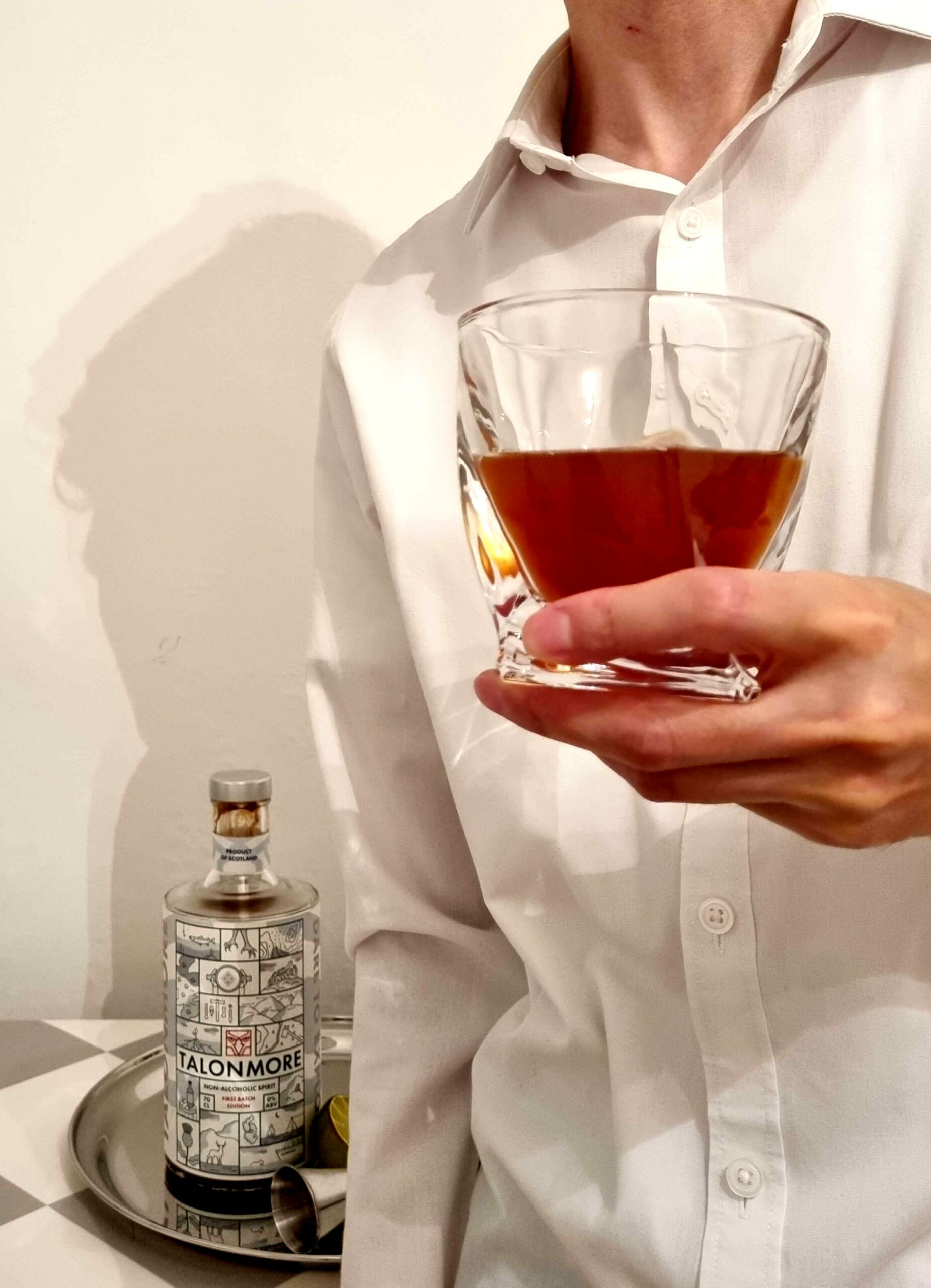 The homeplace of Cramond coupled with the prominence and strength of the eagle inspired the brands unique name and brand identity created by it's founder and Managing Director 23 year old Lewis Kennedy a recent Graduate from Dundee University with a First Class Honours Degree in Product Design. There are many symbols of power in the branding to visualise the intense fiery nature of Talonmore Non-Alcoholic Spirit. The Eagle became the main flagship icon inspired by a local landmark called Eagle Rock is where it took it's name from. It is known, thousands of years ago, a Roman soldier engraved an eagle into the side of a large boulder. The symbolism of the eagle and the messages it conveys resonated with its founder and after many iterations, Talonmore was born.
With Talonmore you can ensure to have a great time and wake up feeling refreshed in the morning ready to explore another productive day. Cheers to the end of summer with social gatherings hopefully not too far away, Talonmore neat is the perfect serve for those who are driving or looking to monitor calorie intake. Of course, Talonmore has around half the amount of calories than an average gin or whisky.
Start the week in peak condition! Get a real taste of the outdoors, and why not enjoy a drop of Talonmore to celebrate the journey. I would love to hear from you! What kind of setting are you excited to try Talonmore in? Do you think it would be best to enjoy at home, in a favourite trendy bar / restaurant or out and about? I hope you're excited to try Talonmore, wherever you choose to drink it.
Editorial Disclaimer: PR Product Gifted. This product is a press sample kindly gifted by the brand and I am under no obligation to post about a brand whether or not I choose to do so. How I choose to work with brands on any collaboration whatsoever is alway down to personal choice and preference if I feel it's a good fit for my content and audience so I can always give my honest feedback.