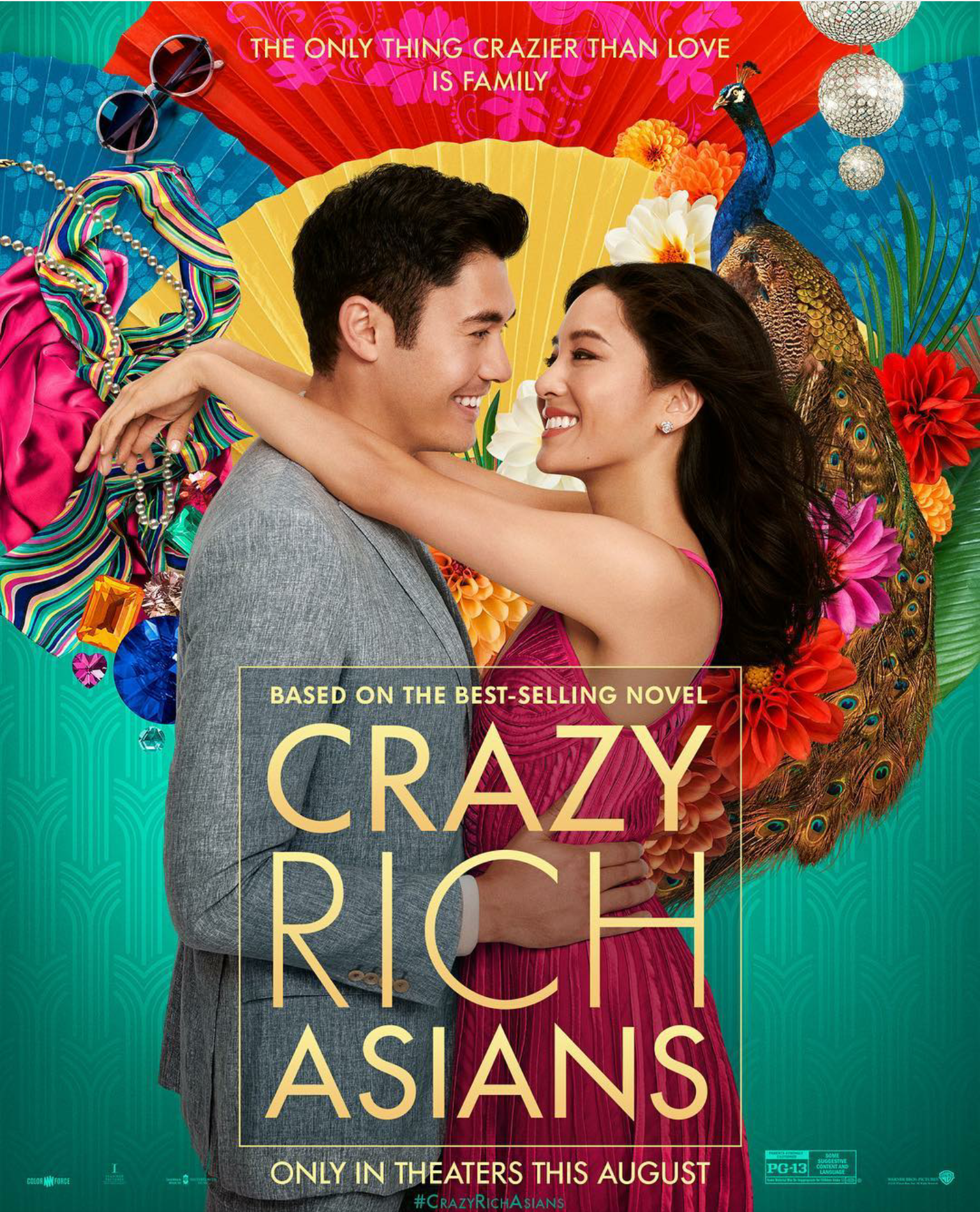 Yes! Warner Bros Studio's is set to release an adaptation of the novel Crazy Rich Asian's which observes lavish lifestyle and Royal Protocol for New Millennial's. Take note girls in case anyone of you is keen to bag a your Prince Charming anytime soon. Sorry to disappoint you all but its official that Harry is set to Marry Megan so he is off the Market. With that said it's time you get to know the Prince William of Asia Nick Yung who is coming to the big screens near you this summer.  A cinematic release date for the Movie 'Crazy Rich Asian' is set for August. Now how does that sound?
I think Hollywood has come a long way to promote diversity in the film industry and it takes me back to my University days where my final year dissertation discussed Race Relations In Hollywood Cinema and the impact it has on society. I am so thrilled that even to this present day that something I wrote back then would actually become a reality and happen for real, pretty cool right! From personal experience  I've worked as a background artist on film and television set's in the past and found that there are not allot of roles out there for me is disappointing as we need to earn a living too. This is why Hollywood needs to address a positive message in the film industry to work harder at promoting diversity for all.
Now let's discuss the film and by the looks of the trailer it's the first I've heard for a mainstream film to include an all star Asian Cast. There are some new fresh young talent on the Hollywood Scene Henry Golding who's cast as a Prince in the movie alongside love interest Constance Wu his co-star.
The most interesting fact about Actor Henry Golding is he is actually new to Acting and comes from a TV Presenter background as a broadcast journalist is pretty impressive don't you think.  His stints in TV includes The BBC, Discovery Chanel which are Travel shows
He also hails from England with a mixed heritage and Asian where he lived in the U.K and well traveled. Constance Wu is from Richmond Virginia and originally as an native ex-pat of South-East Asia with year's of experience in the film business.
It's a love story between the Wu and Golding that depicts the obstacles they face when meeting the family for the first time. It follows fictional characters of Prince Nick Yung and his girlfriend Rachel Chu, but unbeknownst to Rachel he is an heir to vast family fortune in Singapore. It's when they both head back for a family wedding Nick's fiancée is faced with a challenge to run the gauntlet of the family tree, past crazy ex's and ridiculous Mother's in Law played by Tomorrow Never Die's Actress Michelle Yeoh.
Even all the girls in Singapore want him. They just can't get enough of Nick and you can't blame them really, because he's all they could ever want in a guy strikingly handsome and not forgetting rich. I'm already excited so expect some over excessive glamour, amazing style and fashion plus the drama that comes along with the movie story plot line dna. Let's wait and see shall we, even more so it's taken 25 years for Hollywood to cast a whole Asian cast which is a groundbreaking for Diversity and I hope it stays that way for the future.