With all the recent media and press attention surrounding the subject of supporting great causes such as LGBT charities it's good to know Celebrities are using their influence to make a stance campaigning against homophobic bullying. Want to know the real reason behind why I started Fashion Blogging. So, I decided to address how I felt about this in response to the British LGBT Awards 2017. When I learned of HRH the Duke of Cambridge Prince William's great work campaigning against this topic it's great to know that support and role models are there to look up to. I also, strongly admire the charity work of The Warwick Rowers working with the organisation Sport Allies to combat the issue of homophobia through their modelling calendar. They have grasped the international media attention to promote positive, inclusive and respectful attitudes towards people of all genders, and sexuality through the raising public awareness.
I felt it was time to shed some light on my own personal experience and how it has affected me being of a certain sexual orientation. About 3 years ago, a former friend who held a grudge against me due to envy took advantage of my good will which almost destroyed my life and the people he hurt along the way.
The worst part is I found out the reason behind what he did from people that came forward. To cut to the chase and address my main point this person chose to use social media as an act of cowardness to out my sexual orientation on a facebook status post. I was informed by another friend who had seen it and took a screen shot and immediately reported it. Like anyone in my position you would feel scared as the person meant to ruin my reputation with malicious intent and did not think clearly about his actions or consequences. Soon after, a series of prank phone calls from withheld numbers mostly in the middle of the night occurred so often with comments of a grotesque nature deemed inappropriate. I just was unable to cope with the situation and a complaint report was filed.
Unfortunately, the relevant Authorities failed to prove it was him instead they discovered it was infact acquaintances of his because he was a coward and a weak person. It disgusts me to the point I felt very let down by the Law. The worst part is he got away with it. Nothing was done. I have cut ties with those people in my life who were not good for me and moved onto better things.
For me, I realised in life you have to experience real suffering and pain in order for some good to come out of it with a positive outcome. It was time to start my life over again. The real turning point for me was gradually learning to love myself again and gain that self confidence.
So, this is how I did it. I always, knew I was a great writer and it was something I very much enjoyed including English Literature at school. Although, I always knew Fashion was my thing that would enable me to express myself and so I started blogging. I thought because of the bad experience I encountered if someone would try to ruin my reputation I could build a brand new one online and so fashion blogging helped turn my life around. The important lesson for me was to surround yourself with positive people who support you and your aspirations.
Writing has enabled me to put all my negative thoughts down on paper and channel it into something completely new and positive experiences. It was also, great to attend the Diesel 'Make Love Not Walls' Fashion Campaign Party! during London Fashion Week which promoted the message of Diversity and teach others about self acceptance. It meant so much to me to attend and feel I belong. If you're reading this, I hope it's helped some of you whether you're feeling vulnerable, scared, lonely, and isolated, always remember to be strong because if you don't they win.
I'm a writer, Men's Lifestyle blogger, web developer, and digital marketer. In recent years, I've been published on Yahoo! Style, Yahoo! Travel, and others. Named Top 100 UK Lifestyle Blog & Website on the web to Follow in 2020. Check out my YouTube Channel and follow us #TheJoeyJournal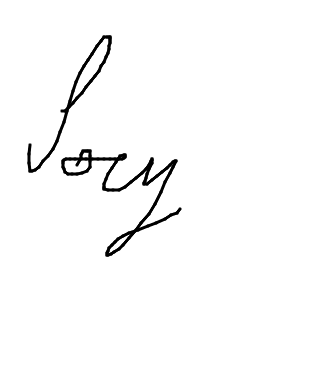 British LGBT Awards 2017
Bullying
Celebrities
Fashion
Fashion Blogger
Gay
Homophobia
HRH Duke of Cambridge
LGBT
Sport Allies
Warwick Rowers