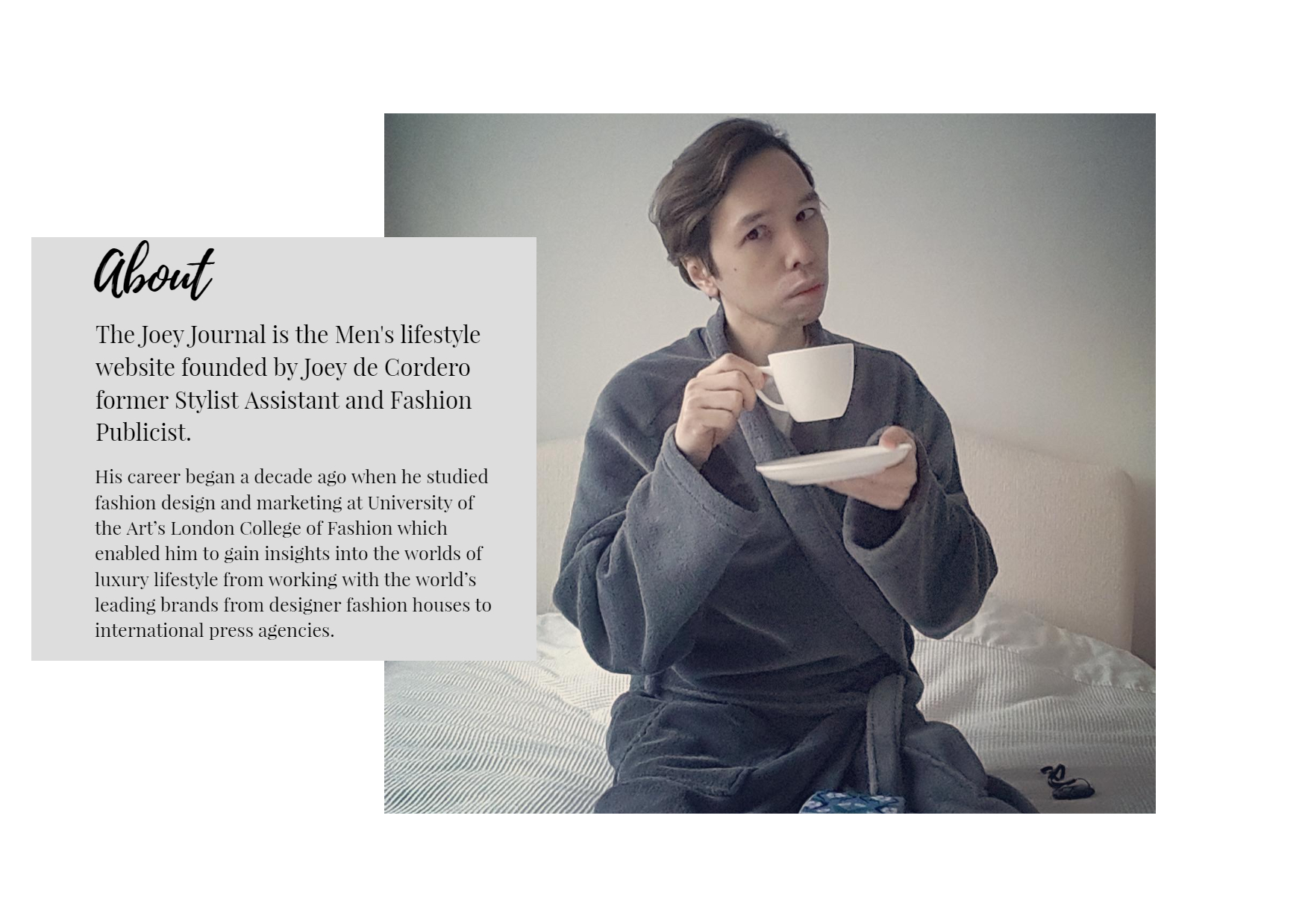 Joey has become established as an acclaimed and upcoming Digital Talent on social media where he shares moments in his everyday life as well as Men's Lifestyle insights and tips for Discerning Tastemakers on Instagram, and by the curation of inspirational video content. He has worked with numerous fashion and lifestyle brands, showcasing their products and services in his unique sense of style. Joey is also a published freelance writer and has contributed to reputable magazine publications and online blog platforms.
Joey's vision is looking to combine all of his niche interest and passions into a Brand that will become synonymous for Timeless Style, Grooming Hacks and Menswear that is accessible for everyone. With a focus on Lifestyle and Luxury, Joey will continue to share his aesthetic in blog post, video content, and now his recently launched YouTube Channel that showcases his personality and insightful product reviews.
Sharing his life has always been a great pleasure for Joey, and here he hopes to inspire you as he continues to embark on documenting his own personal account of life experiences day to day for new Millennial's.