A Reason to love Vintage Clothing again and make a real difference to the sustainable fashion initiative - so why not start now?
Ways to Wear Tweed Jackets this spring and Casual Separates. Looking for inspiration this weekend so what better way to pass the time like rummage through my closet for something suitable to wear as I packed for the weekend in the home counties. A visit to the country sounds ideal and who knows with this weather we might be lucky. And so, as it happens I found an interesting vintage piece blazer I forgot I never had so I thought it would be great to revive an old time classic favourite tweed. It's fine cloth is made in England by Harris Tweed by the way and I love so much as we are yet to transition from spring into summer. Well, that's until the weather improves to say the least as I can't wait til it gets warms again and we can enjoy the new season.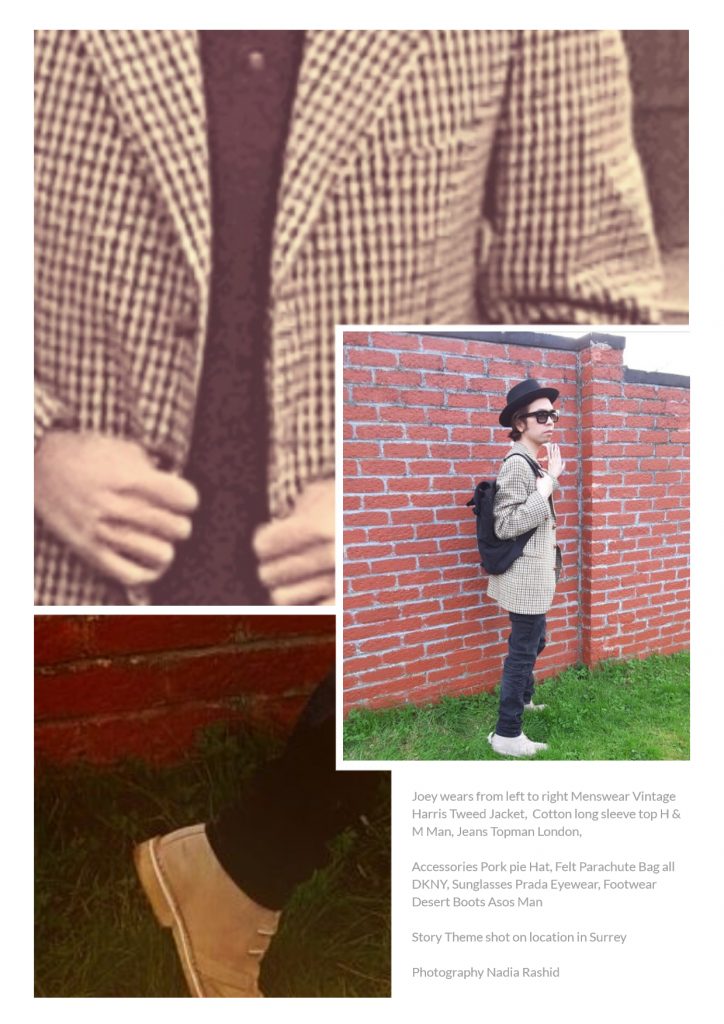 What I wore: Products Featured were Hat by Hat Attack Collaboration for DKNY, Sunglasses Prada, Vintage Tweed Blazer Urban Outfitters London, Casual Separates by H & M long sleeve crew neck burgundy tee, Topman Denim Black skinny jeans, ASOS Beige Desert Boots, DKNY Black Felt Parachute Backpack
A great statement piece such as a blazer can make all the difference to dress up a casual weekend look worn with a long-sleeve crew neck t-shirt and a pair of skinny denim jeans. My favourite accessories are firstly sunglasses as they give it that edge and the right hat too in this instance it's a pork pie hat keeps the look retro. Lastly, to finish off the look a parachute bag accessory like this one I'm wearing is modern and minimalist keeps the overall look contemporary
Disclaimer: Please note: Occasionally, I use affiliate links on my site. This in no way affects any editorial decision-making.
I'm a writer, Men's Lifestyle blogger, Contributing Style Writer, and Digital Marketer. In recent years, I've been published on Yahoo! Style, Yahoo! Travel, and others. Named Top 10 UK Men's Lifestyle Blog on the web to Follow in 2020 by VUELIO. Check out my YouTube Channel and follow us Twitter #TheJoeyJournal TikTok @TheJoeyJournal
ASOS
DKNY
H & M
Harris Tweed
Prada
Sustainable Clothing
Tailoring
Topman
Tweed Jackets
Vintage
Ways to Wear Tweed