LET'S ASK STYLE INSIDER'S POINT OF VIEW….
Every Season yet another Fashion Week happens around the world in the most Stylish Capital Cities bringing you the latest Runway trends from the coolest Designer's to the streets sidewalks. There's inspiration everywhere and it's all about the people watching who's wearing what and the right place to be seen.
If you have ever attended a fashion show then you know it's all about getting noticed by the Street Style Photographers or Tabloid Press. If you're an Influencer or even better a high profile Celebrity it's all about the clothes and look of the season. Whether it's about wearing the statement shoes to owning the must have IT bag, fashion is so accessible and there is so much inspiration out there.
Sometimes the different price points of fashion can be quite surprising that even the upmost expensive contenders as luxury items don't out-do the high street clothing.
From personal experience I find that Street Style is a testament to that proving sometimes money can't buy style and it just comes naturally if you have a talent for creative flair.
 HERE'S WHAT THEY REVEALED IN THEIR PERSONAL OPINION ON ATTENDING FASHION WEEK ?
"LFW for me is the best time to get inspired by the raw talent of both young and established designers. I stop looking at fashion as an industry but as an expression of pure and raw art with truly British Soul"
Katia Elizarova – Actor & Model
"Fashion Week is a chance to promote the Industry; support the Designers, note new Seasons trends and catch up with people"
Charli Fisher – Presenter & Producer – Sky News U.K. & Sotheby's International Realty

"Well I think what Designers are producing is still fashion and very exciting for everybody, so the exhibition interest me. As an event it's now more standardised to draw a wider segment of the population to it. We all participate as influencers, there's less proportion of fashion creators, the people in positions of power are now the marketing people. So makes it more generic and less genuine. But its still an event. There is still fashion in it which is fun!"
 Barbarella – Digital Influencer & Blogger – Adventures of Barbarella 
I'm a writer, Men's Lifestyle blogger, web developer, and digital marketer. In recent years, I've been published on Yahoo! Style, Yahoo! Travel, and others. Named Top 100 UK Lifestyle Blog & Website on the web to Follow in 2020. Check out my YouTube Channel and follow us #TheJoeyJournal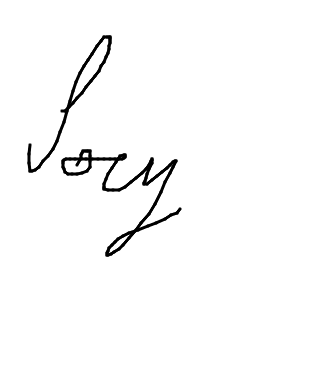 Adventures of Barbarella
Celebrity
Celebrity Style
Charli Fisher
Fashion
Katia Elizarova
London Fashion Week
Style