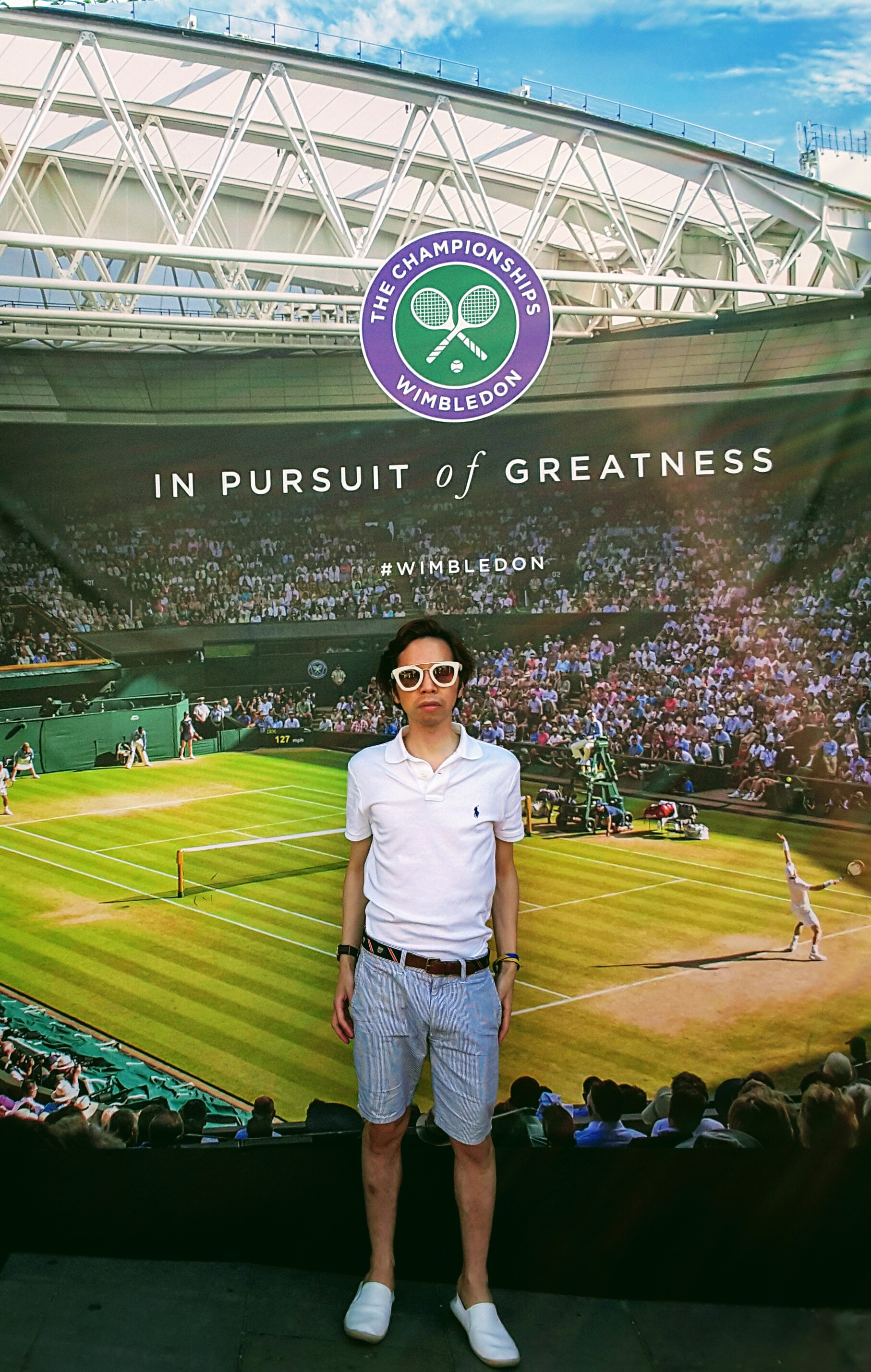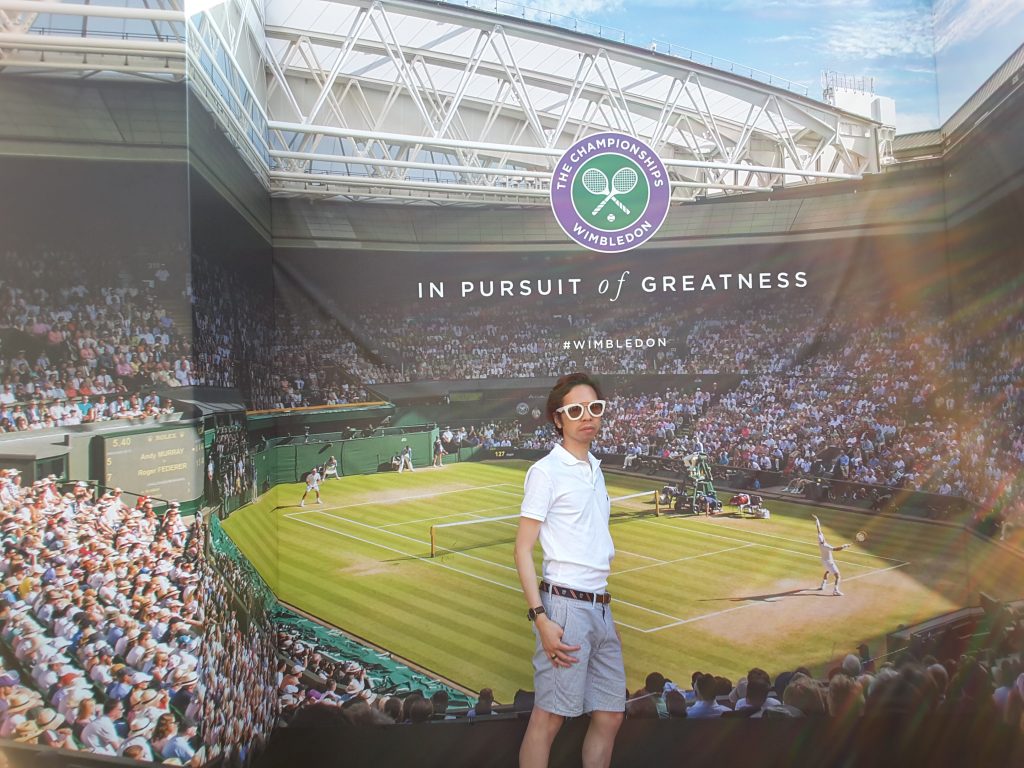 [Photo credit: Nadia Rashid]
Yes it's Wimbledon Tennis again and I hope you've all been able to enjoy the glorious weather as much as I have. London can be quite an exciting time for major sporting events with Wimbledon being no exception it's not just about sport it's all about style too. Although it's my first time and season at Wimbledon so I was curious as to what to wear on and off centre court. One rule that applies for sure no shorts aloud on centre court so I've heard but never mind. I'm afraid certain dress codes apply at the tennis so we'll just go with it shall we.
I never thought Wimbledon whites as the perfect ensemble could work but you can try and experiment with a few options to ensure your style statement does not go un-noticed. Here's what I wore this week.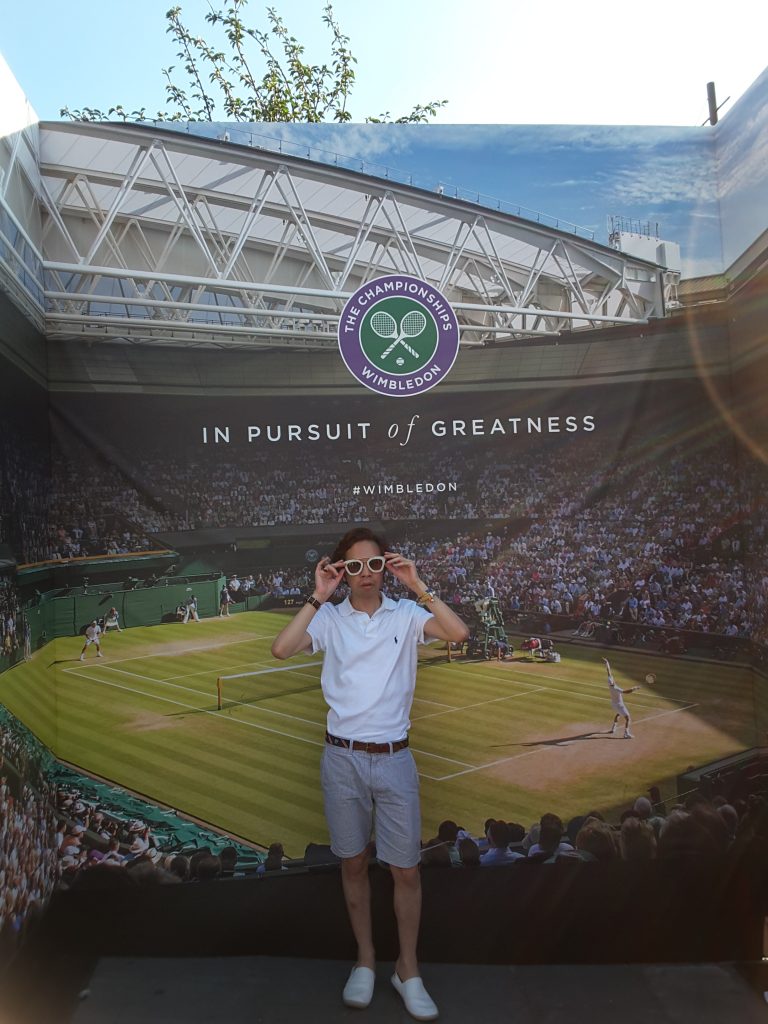 [Photo Credit: Nadia Rashid] Centre Court Style: What I wore – Men's Sunglasses Prada, white polo shirt Polo Ralph Lauren, belt from a selection at Ralph Lauren, Seersucker Shorts Uniqlo, white Espadrils Footwear Primark, Accessories: Watches from a selection by Daniel Wellington, Men's Preppy bracelet with skull detail Alexander Mcqueen London.
Alternatively, here are My Favourite Editor's picks as I know you will love them as much as I do. So I better leave you to it and choose from the key pieces below I especially curated for the site. I'm always looking for your feedback so please feel free to comment below guys and any questions you may have regarding my personal style tips.
From top centre, clockwise: Blue suit trousers, TU at Sainburys; Sunglasses, Enlist; Beige shorts, Enlist; Linen Shirt, Orlebar Brown; Sunglasses, Enlist; Suede loafers, Salvatore Ferragamo; Checked linen wool suit jacket, Ermenegildo Zegna, Beige shorts, Markus Lupfer; Printed tie, Corneliani, Gold cufflinks, Salvatore Ferragamo; Wool silk seersucker trousers, Ermenegildo Zegna; Patent leather loafers, Versace; Blue suit jacket, TU at Sainsburys; Striped cotton shirt, Acne Studios